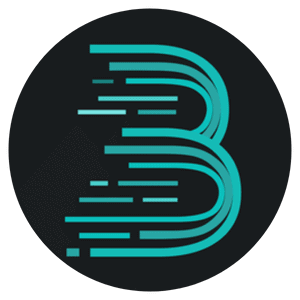 BitMart
66% of retail CFD accounts lose money
BitMart Review 2023
BitMart is a popular global digital asset trading platform that has been making waves in the cryptocurrency industry since its inception. This article provides a detailed overview of BitMart, its services, and its availability in various regions.
What Is BitMart Exchange?
BitMart was launched in the year 2018 by its founder, Sheldon Xia. The platform was designed to provide a diverse range of services to crypto enthusiasts worldwide.
Spot Markets
BitMart offers spot trading for a multitude of cryptocurrencies, allowing users to buy or sell their assets at current market prices. This service provides real-time and fluid trading experiences for all users.
Leverage and Futures
With BitMart, users can also take advantage of leverage and futures trading. This feature allows traders to borrow funds to potentially increase their profits. Additionally, BitMart provides futures contracts, enabling traders to speculate on the price of a cryptocurrency and make profits from the fluctuations.
Staking
Another service provided by BitMart is Staking. This involves holding funds in a cryptocurrency wallet to support the operations of a blockchain network. In return, participants often receive rewards.
Launchpad
BitMart Launchpad serves as a springboard for promising projects, allowing them to raise funds by conducting Initial Exchange Offerings (IEOs). It helps bring together early project supporters and startups aiming to raise funds.
Savings/Auto Invest
BitMart also offers a savings and auto-invest program, enabling users to grow their crypto assets with regular investments and earn competitive interests.
NFTs
In line with the recent rise in the popularity of Non-fungible Tokens (NFTs), BitMart has integrated an NFT marketplace. This allows users to buy, sell, or trade NFTs seamlessly on the platform.
Can I Use BitMart In the US?
Yes, BitMart is available for use in the United States. It complies with all necessary regulations, making it a safe and legal platform for US residents to trade cryptocurrencies.
Can I Use BitMart In the UK?
UK residents can also access and use BitMart for their cryptocurrency trading needs. BitMart complies with the regulatory standards set by the UK's financial authorities, ensuring a secure trading environment.
Can I Use BitMart In the EU?
BitMart is accessible for users within the European Union. The platform complies with the regulations set by EU's financial authorities, providing a safe and secure trading environment for residents in the EU.
BitMart Exchange Restricted Countries?
While BitMart services are available in many countries, there are a few regions where it is restricted. These include:
Afghanistan
China
Congo
The Democratic People's Republic of Korea (DPRK)
Eritrea
Iran
Iraq
Ivory Coast
Japan
Kyrgyzstan
Lebanon
Libya
Sudan
South Sudan
These restrictions are generally due to local laws and regulations relating to cryptocurrency trading. It is always recommended to check the legality of cryptocurrency trading in your specific location before using any platform.
In conclusion, BitMart has established itself as a versatile and user-friendly platform for trading cryptocurrencies. Whether you are a beginner or an experienced trader, BitMart offers a range of services to suit your trading needs. However, its availability varies from one region to another due to different regulatory environments.
Is BitMart safe?
Security Measures
BitMart is a digital asset trading platform that prioritizes the security of its users' assets. To ensure this, it employs various security measures such as advanced distributed system architecture that is designed to withstand high-volume traffic and potential DDoS attacks. It also uses cold storage for the majority of the assets to minimize risks associated with hacking.
Compliance and Regulation
BitMart is fully compliant with international laws and regulations. It has obtained licenses to operate in many countries and has established a comprehensive legal advisory team to ensure its operations are within the legal framework.
User Protection
BitMart offers several user protection features including two-factor authentication (2FA), email withdrawal validation, and security notifications. It also has an insurance fund in place to cover any potential losses, providing an additional layer of security for the users.
How Do I Open A BitMart Account?
Opening an account with BitMart is a straightforward process. First, navigate to the BitMart Registration page. You will need to provide a valid email address and create a password. After submitting the form, you will receive an email. Click the link in the email to verify your account.
Once your account is verified, it is recommended to set up two-factor authentication (2FA) for an additional layer of security. This can be done in the account settings section of the BitMart platform.
How Do I Deposit In BitMart?
Depositing assets in BitMart is simple and quick. First, log into your BitMart account. Hover over the "Assets" tab on the top of the page and select "Deposit".
Here, you can select the cryptocurrency you want to deposit. You will be provided with a deposit address for the selected cryptocurrency. Make sure to send only the selected cryptocurrency to this address. For example, if you chose Bitcoin, only send Bitcoin to the address.
After confirming the transaction on your end, it will take some time for the transaction to be confirmed on the blockchain. Once confirmed, the deposited asset will appear in your BitMart account.
How Much Are BitMart Exchange Fees?
Trading on BitMart comes with a fee structure that is designed to be competitive and affordable for traders. The fees range from 0.04% to 0.25% depending on trading volumes.
Specifically, the maker and taker fees are set at 0.25% for users with a 30-day trading volume of less than 1,000,000 USDT. However, as the trading volume increases, the fees decrease. For example, for users with a 30-day trading volume of 20,000,000 USDT and above, the maker fee is only 0.04% and the taker fee is 0.06%.
For a more detailed guide on BitMart fees, please visit the BitMart Fees page. It provides a comprehensive breakdown of the fee structure, including deposit and withdrawal fees, along with a detailed explanation of how fees are calculated.
How to Withdraw from BitMart Step-By-Step
Withdrawing your funds from BitMart is a straightforward process. Here, we will guide you through the steps to ensure a successful withdrawal.
First, log in to your BitMart account.
Navigate to the 'Wallet' section on the top of the page.
Choose the 'Withdraw' option.
In the withdrawal page, select the cryptocurrency you wish to withdraw.
Enter the withdrawal address for your chosen cryptocurrency.
Indicate the amount you want to withdraw.
Click on the 'Submit' button.
You will receive a confirmation email. Click on the link in the email to confirm the withdrawal.
How long does it take to withdraw from BitMart?
The time taken for a withdrawal to reflect in your account mainly depends on the blockchain status of the specific cryptocurrency. Usually, most transactions are processed within 30 minutes to an hour. However, in some cases, it could take longer. Always ensure to check the status of your withdrawal on the BitMart platform for updates.
How much does it cost to withdraw from BitMart?
The withdrawal fees on BitMart vary depending on the type of cryptocurrency. For instance, Bitcoin withdrawals have a different fee compared to Ethereum. It's important to factor in the withdrawal fee when you're planning to move your assets. To get the most accurate and updated withdrawal fee information, visit BitMart's official fee schedule page.
Withdrawing your funds from BitMart is a simple and straightforward process. By following the steps above, you can easily move your cryptocurrency to a wallet of your choice. As always, ensure to verify your withdrawal details before confirming the transaction to avoid any mistakes that may lead to the loss of your funds.
Pros
What are the benefits of using BitMart exchange?
BitMart is a premier global digital asset trading platform that offers a diverse range of cryptocurrencies. It has rapidly gained popularity in the blockchain community owing to its superior trading features. Let's delve into the benefits it offers:
Wide Range of Cryptocurrencies
BitMart lists a vast array of digital currencies, making it an ideal platform for both seasoned and novice traders. Users have access to popular currencies like Bitcoin, Ethereum, and Litecoin, as well as numerous other altcoins. The availability of a wide spectrum of options enhances users' trading flexibility and allows them to diversify their portfolios.
User-Friendly Interface
One of the notable benefits of BitMart is its user-friendly interface. The platform is designed to offer a seamless trading experience, even for those who are new to cryptocurrency trading. It provides an intuitive and clean interface that aids in easy navigation and execution of trading activities.
High-Level Security
Security is paramount in any trading platform, and BitMart offers robust measures to protect its users' digital assets. The platform employs advanced security technologies such as Two-Factor Authentication (2FA), cold storage, and SSL encryption to ensure the safety of users' funds and personal information.
Competitive Fees
BitMart operates on a tiered fee structure based on a 30-day trading volume. It offers competitive trading fees, making it a preferred choice for many traders. Furthermore, there are additional opportunities to reduce trading costs for users who hold the platform's native BMX tokens.
Customer Support
BitMart offers 24/7 customer support to assist users with any issues or inquiries. Their support team can be reached through various channels, including email and live chat, providing a swift and efficient response.
In conclusion, BitMart proves to be a competent digital asset trading platform with its broad selection of cryptocurrencies, user-friendly interface, top-notch security measures, competitive fees, and excellent customer support. This combination of features makes it an attractive choice for cryptocurrency traders worldwide.
Cons
What are the disadvantages of using BitMart exchange?
BitMart, a global digital asset trading platform, is known for its extensive list of trading pairs and easy-to-use interface. However, like any other cryptocurrency exchange, it has its disadvantages.
Limited Customer Support
One of the main concerns with BitMart is the limited customer support. The platform doesn't offer 24/7 live chat, which could be a significant drawback for many users, especially those who need immediate assistance. While they do have an email support system, response times can be slow.
"`html
At times of high market volatility, this could potentially result in significant losses for traders who can't get the help they need in a timely manner.
"`
Lack of Fiat Currency Support
Another disadvantage is the lack of fiat currency support. BitMart primarily deals with cryptocurrencies, and does not allow direct trading with traditional currencies like the US Dollar or Euro. This means users must first purchase cryptocurrency on another platform before they can trade on BitMart.
"`html
For beginner traders or those who prefer dealing with their local currency, this can be a significant inconvenience and could potentially deter them from using the platform.
"`
Limited Educational Resources
BitMart also falls short when it comes to educational resources. While they do offer a basic FAQ section and some trading guides, they don't provide comprehensive educational materials that cater to both beginners and experienced traders.
"`html
The lack of in-depth resources can make it challenging for new traders to navigate the platform and understand the intricacies of cryptocurrency trading.
"`
In conclusion, while BitMart does provide an extensive range of trading pairs and an easy-to-use interface, its limited customer support, lack of fiat currency support, and limited educational resources make it less suitable for certain traders.
66% of retail CFD accounts lose money
Exchanges similar to BitMart