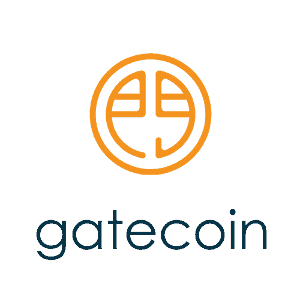 Gate.IO
66% of retail CFD accounts lose money
Gate.io Review 2023
What Is Gate.io Exchange?
Founded in 2013 by CEO Lin Han, Gate.io is one of the renowned cryptocurrency exchanges that has been providing a variety of services to its users across the globe.
Gate.io offers a range of trading services such as spot markets, leveraged trades, and derivatives. Spot markets enable users to trade cryptocurrencies instantly at current market prices, while leveraged trades allow users to borrow funds to increase their trading position and potentially, their profits. Derivatives trading, on the other hand, involves contracts that derive their value from an underlying asset.
In addition to trading services, Gate.io also provides staking services. Staking allows users to participate in a network's operations such as block validation and earn rewards in return. For users interested in peer-to-peer transactions, Gate.io's p2p platform provides an avenue for direct crypto transactions between users.
Users can also benefit from the platform's lending service, where they can lend their holdings to other users and earn interest. Furthermore, Gate.io offers trading bots that automate trading strategies to optimize profits.
For those who prefer to follow expert traders, Gate.io's copy trading feature allows users to copy the trades of successful traders automatically. Gate.io also has a launchpad for new token offerings, providing users with the opportunity to invest in promising projects early.
Lastly, Gate.io's savings/auto invest feature allows users to invest their idle assets into various investment products and earn profits.
Can I Use Gate.io In the US?
Yes, residents of the United States can use Gate.io. However, due to regulatory restrictions, residents of Washington and New York are excluded from some services. It's always important to check the specific rules and regulations applicable to your state before starting to trade.
Can I Use Gate.io In the UK?
Absolutely. Gate.io is accessible to users in the United Kingdom. UK based users can enjoy all the services provided by the exchange, from spot trading to staking. However, it's crucial to understand the rules and regulations governing cryptocurrency trading in the UK.
Can I Use Gate.io In the EU?
Yes. Gate.io is available to customers in the European Union. However, users should be aware of the specific cryptocurrency regulations in their respective EU countries as they can vary.
Gate.io Exchange Restricted Countries
While Gate.io provides a broad range of services worldwide, it's important to note that there are certain countries where Gate.io services are unavailable or restricted. These countries include Cuba, Sudan, Syria, Iran, North Korea, Venezuela, Pakistan, and Crimea.
Furthermore, certain services may not be available to residents of the United States, particularly those residing in Washington and New York, and Canada, due to regulatory restrictions. As such, users are advised to familiarize themselves with their local laws and regulations concerning cryptocurrency trading.
In conclusion, Gate.io is a comprehensive cryptocurrency exchange offering a wide array of services. However, users should always stay informed about the regulations in their specific regions to ensure they are trading within the legal framework.
Is Gate.io safe?
Security Measures
Gate.io is well-regarded for its stringent security measures. It employs a two-factor authentication (2FA) system for all its accounts, increasing the level of protection for user information and funds. The platform also uses cold storage for cryptocurrencies, meaning funds are stored offline in a secure environment, making it difficult for hackers to access.
Track Record
Since it was established in 2013, Gate.io has maintained a clean track record with no recorded hacks, a testament to its robust security framework. It is worth noting that the exchange also has an insurance fund to protect users' assets in case of unforeseen circumstances.
Regulatory Compliance
Gate.io is a fully compliant platform that adheres to international regulations. While it is based in the Cayman Islands, the exchange is available to users worldwide, excluding the United States due to local regulations.
How Do I Open A Gate.io Account?
To open a Gate.io account, follow these simple steps:
Visit the Gate.io registration page.
Fill out the registration form with your email address and a strong password.
Verify your email address by clicking on the link sent to your inbox.
Enable 2FA for added security.
Complete the KYC (Know Your Customer) process by providing the required identification documents.
After these steps, you'll be ready to start trading on Gate.io.
How Do I Deposit In Gate.io?
To deposit funds into your Gate.io account:
Log in to your Gate.io account.
Navigate to "Wallet" and select "Deposit."
Choose the cryptocurrency you want to deposit.
Copy the deposit address or scan the QR code.
Transfer the funds from your external wallet to the copied address.
Remember, always double-check the deposit address before initiating the transfer to avoid any potential mishaps.
How Much Are Gate.io Exchange Fees?
Gate.io implements a tiered fee structure, where the fees range from 0 to 0.0015 depending on your trading volume. In general, the more you trade, the lower your fees will be.
Maker and Taker Fees
Gate.io uses the maker-taker model for its fees. A "maker" is someone who adds liquidity to the market by placing a limit order under the ticker price for buying and above the ticker price for selling. A "taker" is someone who takes liquidity off the market by placing any order that is executed against an order on the order book.
Typically, taker fees are slightly higher than maker fees. This is to encourage more trading activity and liquidity on the platform.
For a more detailed guide on Gate.io fees, you can visit their official fee schedule page.
How to Withdraw from Gate.io Step-By-Step
Gate.io is a leading digital currency exchange that provides a platform for trading various cryptocurrencies. It's easy-to-navigate interface, advanced trading features, and high-security measures make it a popular choice among crypto traders. In this section, we will walk you through the steps of withdrawing from Gate.io.
Log into your Gate.io account.
Click on 'Wallet' at the top of the page, then select 'Withdraw'.
Choose the cryptocurrency you want to withdraw.
Enter the withdrawal address for your chosen cryptocurrency.
Enter the amount you wish to withdraw.
Confirm the withdrawal details, then click 'Submit'.
You will receive an email with a confirmation link. Click on this link to complete your withdrawal.
How long does it take to withdraw from Gate.io?
The withdrawal time from Gate.io varies depending on the network congestion of the specific cryptocurrency. In general, it can take anywhere from a few minutes to a few hours. It is advised that users regularly check the status of their withdrawals on the 'Withdrawals History' page in their Gate.io account.
How much does it cost to withdraw from Gate.io?
Gate.io charges a withdrawal fee which differs for each cryptocurrency. This fee is not fixed and can change depending on the network conditions. To check the current withdrawal fees for different cryptocurrencies, you can visit Gate.io's fees page.
Remember, the ultimate responsibility for ensuring the address and amount of your withdrawal falls on you. Always double-check your details before confirming any transactions.
In conclusion, Gate.io provides a straightforward and secure platform for cryptocurrency trading. Its streamlined withdrawal process, coupled with its advanced features and security measures, offers a reliable option for both novice and experienced traders. As with any financial transactions, make sure you are fully informed about any potential fees and waiting periods before proceeding.
Pros
What are the benefits of using Gate.io exchange?
Gate.io is a cryptocurrency exchange that has gained traction in the crypto market due to its wide range of offerings and user-friendly platform. It provides a seamless trading experience and secure storage for your digital assets. Let's delve into the specifics of why Gate.io stands out among its contemporaries.
High Liquidity
One of the key benefits of using Gate.io is its high liquidity. This feature ensures that traders can buy or sell their cryptocurrency at any time, without worrying about drastic price changes. A high liquidity market minimizes the risk of price slippage, making it a safe platform for both novice and experienced traders.
Wide Range of Cryptocurrencies
Gate.io boasts a broad spectrum of cryptocurrencies. It supports over 500 cryptocurrencies including Bitcoin, Ethereum, Litecoin, and many more. This extensive array of offerings makes Gate.io a one-stop solution for traders and investors looking for diversity in their crypto portfolio.
User-friendly Interface
The Gate.io platform is designed with user-friendliness in mind. Its clean, intuitive interface makes it easy for both beginners and seasoned traders to navigate through the platform and execute trades. Additionally, the platform offers advanced trading features such as margin trading, perpetual contracts, and futures.
Robust Security Measures
Security is paramount in the world of digital assets. Gate.io employs a multitude of security measures to ensure the safety of users' funds. These include Two-Factor Authentication (2FA), cold storage for digital assets, and a rigorous verification process for withdrawals.
Competitive Fees
Lastly, Gate.io offers competitive fees for trading and withdrawals. It operates on a tiered fee structure, where the fees decrease as the user's trading volume increases. This model encourages active trading and can be particularly advantageous for high-volume traders.
In conclusion, Gate.io offers a multitude of benefits for crypto traders and investors. With high liquidity, a diverse array of cryptocurrencies, an easy-to-use interface, robust security measures, and competitive fees, it has positioned itself as a reliable and comprehensive platform in the cryptocurrency market.
Cons
What are the Disadvantages of Using Gate.io Exchange?
Gate.io is a cryptocurrency exchange platform that has gained popularity due to its wide variety of cryptocurrencies and advanced features. However, like any other platform, Gate.io also has its fair share of disadvantages. We will be discussing these shortcomings in the following sections.
Complex User Interface
One of the main disadvantages of Gate.io is its complex user interface. For new users, the platform may appear overwhelming due to its cluttered and jam-packed layout. While the interface provides a wealth of information, it is not designed intuitively, making it challenging for beginners to navigate and perform basic operations.
Lack of Fiat Trading
Another notable drawback of Gate.io is the absence of fiat trading. The platform only supports cryptocurrency-to-cryptocurrency trading, which may deter beginners who are used to fiat money. This lack of fiat trading means users have to purchase cryptocurrency from another exchange before they can trade on Gate.io, which adds an extra step and potential cost.
Limited Customer Support
Gate.io's customer support is also an area where the platform disappointly falls short. While a comprehensive FAQ section is available, direct support is limited to email communication. The absence of a live chat or phone support can be frustrating for users who need immediate assistance.
Geographical Restrictions
Lastly, Gate.io also has geographical restrictions. The exchange does not offer its services to users in certain countries, including the United States. This limitation significantly reduces the platform's potential user base and can be a significant drawback for international traders.
In conclusion, while Gate.io offers a wide range of cryptocurrencies and advanced trading features, its complex user interface, lack of fiat trading, limited customer support, and geographical restrictions can present significant challenges for users. As always, it's crucial that potential users weigh these drawbacks against the platform's benefits before deciding to use Gate.io.
66% of retail CFD accounts lose money
Exchanges similar to Gate.IO