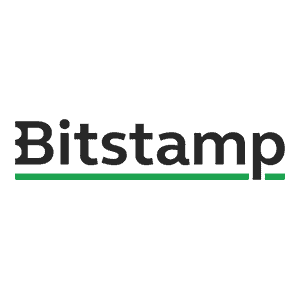 Bitstamp
Only risk Capital you're prepared to loose
Bitstamp was founded in 2011 by a Slovenian college dropout who was looking for a viable avenue for investing in bitcoins. He discovered the gap in bitcoin trading in Europe and decided to bridge it. Although it initially started with a focus on the European market, the exchange has grown to be a significant player worldwide.
Pros
Simple, user-friendly interface
Supports high volume trading
Offers instant trading option
Cons
Centralized control of private keys
Verification process takes long
Verification process requires user to reveal personal information
Currencies
Initially, Bitstamp was exclusively a bitcoin exchange. It has in the recent past opened up to support other cryptocurrencies including Ripple, Litecoin, and Ether. Notably, it accepts fewer digital currencies than most of the other major cryptocurrency exchanges.
Security features
Seeing as Bitstamp is a centralized exchange, user private keys are held by the company. This requires users to trust that the company has their best interest at heart and will keep the bitcoins safely.
Users undergo a 2-factor authentication and key in their passwords to access their accounts. However, many users are adamant to entrust their private keys to a third party. Therefore, upon purchasing, they transfer their digital currencies to their e-wallets and only upload them to the platform when ready to sell.
Platform
Bitstamp is available on both on mobile and web. Both platforms are minimalistic and user-friendly. Bitstamp has availed third-party API software to enable users to customize their accounts.
Transaction fees
While transfers and deposits are usually free, the exchange has some of the highest trading fees that range between 0.1% and 0.25% depending on the trading volume.
Only risk Capital you're prepared to loose
Exchanges similar to Bitstamp