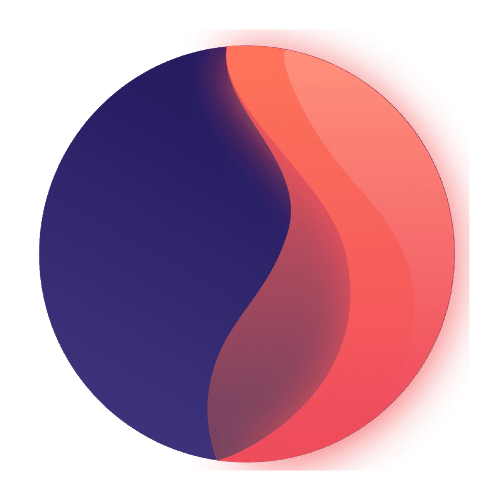 Dawn Protocol (DAWN)
$ 0.0037025
| | | |
| --- | --- | --- |
| | | |
| | | | | | |
| --- | --- | --- | --- | --- | --- |
| ETH | 2020-04-30 | N/A | -1 | 0 | NO |
| token | 0 | 0 | 0 | 0 | Trade |
Dawn Protocol (DAWN) price today is $0.0037025 USD. Trading volume was 5.02 DAWN in the last 24 hours. Current market cap of Dawn Protocol is $283,568 USD. Dawn Protocol has a circulating supply of 0 DAWN coins out of a maximum supply of unlimited DAWN coins.
An In-Depth Look at Dawn Protocol (DAWN)
In the world of cryptocurrencies, new tokens are constantly being launched with unique functionalities and innovative approaches. One such token is Dawn Protocol (DAWN), which has been making waves in the cryptocurrency market. This article delves deep into the Dawn Protocol, shedding light on its functionality, use cases, and team behind it.
What is Dawn Protocol (DAWN)?
Dawn Protocol is a decentralized finance (DeFi) platform that seeks to bring a new dawn to the cryptocurrency world by providing an ecosystem for decentralized prediction gaming and peer-to-peer betting. Launched on May 27, 2020, the protocol was envisaged as a way to redefine the gaming industry by leveraging blockchain technology.
The Dawn Protocol is built upon the Ethereum blockchain, and it utilizes the Dawn token (DAWN) as its native cryptocurrency. The DAWN token is used within the ecosystem for various purposes such as governance, staking, and in-game currency.
The team behind the Dawn Protocol consists of seasoned professionals with extensive experience in the blockchain and gaming industry. The project was initiated by the FirstBlood Technologies, a company with a history of developing blockchain-based eSports platforms. The team is dedicated to creating a decentralized gaming ecosystem where players can predict game outcomes and place bets in a transparent and secure environment.
Dawn Protocol (DAWN) Use Cases
The Dawn Protocol provides a wide range of use cases, primarily focusing on the gaming and eSports industry. It aims to revolutionize the traditional gaming industry by providing a platform for decentralized prediction gaming, betting, and competitions.
Decentralized Prediction Gaming
The Dawn Protocol allows users to participate in prediction gaming, where players can predict the outcome of games and win rewards if their predictions are correct. This provides an exciting and potentially profitable way for gamers and eSports enthusiasts to engage with their favorite games.
Peer-to-Peer Betting
The Dawn Protocol provides a platform for peer-to-peer betting, where individuals can place bets against each other on the outcomes of games. This eliminates the need for a central authority or bookmaker, thereby reducing costs and increasing potential returns for bettors.
Governance
DAWN token holders have the ability to participate in the governance of the Dawn Protocol. They can cast votes on various decisions related to the protocol, such as changes to the platform's rules, the introduction of new features, and more. This ensures that the protocol remains decentralized and that decisions are made by those who have a stake in the platform.
Staking
DAWN tokens can be staked to earn rewards. By staking their tokens, users can help secure the network and earn a portion of the protocol's transaction fees as a reward. This provides an additional way for DAWN token holders to earn from their holdings.
Conclusion
The Dawn Protocol is a promising project in the DeFi and gaming space, offering a unique blend of prediction gaming and peer-to-peer betting. Its innovative approach, coupled with a strong team and the backing of FirstBlood Technologies, makes it a potential game-changer in the industry. However, like any cryptocurrency project, it comes with its own set of risks, and potential investors should do their own research before getting involved.
How Can I Buy Dawn Protocol (DAWN)?
Dawn Protocol (DAWN) is a blockchain-based protocol that promises to decentralize the gaming industry by providing a platform for developers to create decentralized apps (dApps). If you're interested in buying DAWN, follow these steps:
Create an Account on Upbit
First, you need to create an account on a cryptocurrency exchange that supports DAWN, such as Upbit. Visit Upbit's website and click on 'Sign Up' to create your account. You will need to provide your email address and create a strong password.
Verify Your Account
After signing up, you will need to verify your account. This typically involves providing some form of identification, such as a passport or driver's license. Some exchanges also require a selfie or a video call for verification. This is to ensure the security of your account and to comply with global anti-money laundering regulations.
Secure Your Account
Once your account is verified, you should secure it by enabling two-factor authentication (2FA). This adds an extra layer of security by requiring you to enter a unique code from your mobile device each time you log in or make a transaction.
Deposit Fiat Or Cryptocurrency
The next step is to deposit funds into your account. Depending on the exchange, you can deposit either fiat currency (such as USD or EUR) or cryptocurrency (such as BTC or ETH). If you're depositing cryptocurrency, make sure you send it to the correct deposit address.
Buy Dawn Protocol (DAWN)
Now you're ready to buy DAWN. Navigate to the market section on Upbit, search for DAWN, and click on 'Buy'. Enter the amount you wish to purchase and confirm the transaction. Congratulations, you now own DAWN tokens!
Store Your DAWN in a Secure Wallet
After buying DAWN, it's recommended that you transfer your tokens to a secure wallet. This is because exchanges can be vulnerable to hacks. By storing your DAWN in a wallet, only you have control over your tokens.
What are the Best Wallets for DAWN?
There are several wallets that support DAWN tokens. Here are a few recommended options:
MetaMask: This is a browser-based wallet that is easy to use and supports a wide range of tokens, including DAWN.
Trust Wallet: This is a mobile wallet that supports multiple cryptocurrencies and allows you to manage your tokens directly from your smartphone.
MyEtherWallet: This is a free, open-source, client-side interface that allows you to interact directly with the blockchain while remaining in full control of your keys & your funds.
Remember, the security of your DAWN tokens is largely dependent on the security of your wallet. Always use a wallet that you trust and make sure to back up your private keys.
For a more detailed guide on how to buy DAWN, visit this link.
Dawn Protocol (DAWN) Tokenomics
Dawn Protocol (DAWN) is a decentralized finance token that has been making waves in the cryptocurrency market. Its unique tokenomics design and the overall potential it holds for the future of finance have piqued the interest of many investors and cryptocurrency enthusiasts.
Circulating Supply
The circulating supply of the Dawn Protocol token is 74,464,266 DAWN. This refers to the number of DAWN tokens that are currently available in the market and can be bought or sold. This supply is dynamic and can change due to a variety of factors such as token burns, minting of new tokens, or tokens being locked in for staking or other purposes.
Max Supply
The maximum supply of DAWN tokens that can ever exist is 93,468,683 DAWN. This is a hard cap set by the Dawn Protocol and cannot be changed. This limit is put into place to ensure scarcity, which can potentially drive up the value of the DAWN tokens over time.
Total Supply
The total supply of DAWN tokens currently stands at 76,588,157 DAWN. This includes the circulating supply, as well as any tokens that are currently locked or not in circulation, such as tokens being held by the project team or tokens reserved for future rewards or staking.
Outstanding Supply
The outstanding supply of DAWN tokens is currently at 20%. This represents the supply that has not yet been issued. These tokens could be in the form of rewards for staking, liquidity mining, or any other incentive programs that the Dawn Protocol may have in place. The issuance of these tokens in the future can affect the price of DAWN, as it can increase the circulating supply.
How Can I Find More Dawn Protocol (DAWN) news
Keeping up-to-date with the latest news and developments about the Dawn Protocol (DAWN) is crucial for anyone interested in this project. Whether you are an investor, trader, or just a cryptocurrency enthusiast, staying informed will help you make better decisions. Below are some resources where you can find the most recent information about the Dawn Protocol.
Dawn Protocol Website
The Dawn Protocol's official website is one of the best places to find the latest news and updates about the project. The website contains a wealth of information about the Dawn Protocol, including its mission, vision, team, roadmap, and more. It also provides access to their blog, where they regularly post updates and news.
Dawn Protocol Twitter
Dawn Protocol is also active on Twitter, where they regularly post updates, news, and announcements. Following them on Twitter is a great way to stay informed about the latest developments in the project.
In conclusion, the Dawn Protocol (DAWN) presents a unique opportunity in the world of decentralized finance. With its robust tokenomics and promising future developments, it is a project worth keeping an eye on. By staying informed through their official website and social media platforms, you can make more informed decisions about your involvement with this exciting project.