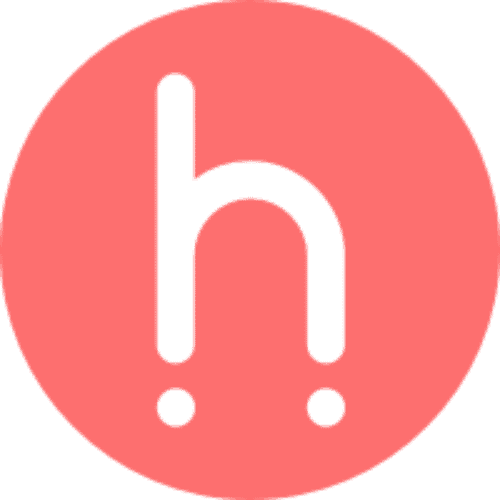 HUNT (HUNT)
$ 0.3103545
| | | |
| --- | --- | --- |
| | | |
| | | | | | |
| --- | --- | --- | --- | --- | --- |
| ETH | 2019-02-01 | N/A | -1 | 198,912,688 | NO |
| token | 0 | 0 | 0 | 0 | Trade |
HUNT (HUNT) price today is $0.3103545 USD. Trading volume was 2,810.98 HUNT in the last 24 hours. Current market cap of HUNT is $61,733,439 USD. HUNT has a circulating supply of 198,912,688 HUNT coins out of a maximum supply of unlimited HUNT coins.
HUNT (HUNT) Project Review
What is HUNT (HUNT)?
HUNT is a decentralized and community-driven platform designed to incentivize individuals who participate in developing, marketing, and launching products. The platform operates on the Steem blockchain and uses the HUNT token as its native currency. The team behind the project boasts varied backgrounds, encompassing software development, blockchain technology, and digital marketing, among other areas.
The HUNT project was officially launched on March 30, 2020. The project's vision is to create a platform where individuals and teams can freely share their innovative ideas and get rewarded for their contributions. The HUNT team believes that by providing a decentralized platform where innovative ideas can be shared and rewarded, they can help accelerate the rate at which new products are brought to market.
The Team
The team behind the HUNT project is composed of a diverse group of professionals from different industries. Their combined expertise in blockchain technology, software development, and digital marketing has been instrumental in the development of the HUNT platform. The team is also committed to maintaining transparency with their community, regularly updating their members about the development progress and future plans of the project.
Launch Date
The HUNT project was officially launched on March 30, 2020. Since its launch, the platform has gained significant traction within the blockchain community. This can be attributed to the platform's innovative concept and the team's commitment to creating a community-driven platform.
HUNT (HUNT) Use Cases
The HUNT token serves as the primary currency on the HUNT platform. It is used to reward users for their contributions and can be traded on various cryptocurrency exchanges. The token has a variety of use cases on the platform.
Reward System
One of the primary use cases of the HUNT token is as a reward for contributors to the platform. Users who share their innovative ideas, help in marketing products, or contribute to the development of a product are rewarded with HUNT tokens. This incentivizes users to actively participate in the platform, thereby creating a dynamic and active community.
Product Development
HUNT tokens can also be used to fund the development of a product. Users can propose a product idea and if it gains enough support from the community, the development of the product is funded using HUNT tokens. This allows for a democratic and decentralized process of product development, where the ideas that receive the most support from the community are the ones that are developed.
Marketplace
The HUNT platform also has a marketplace where users can buy and sell products using HUNT tokens. This provides a practical use case for the token and allows users to directly benefit from the success of the products they have helped to develop and market.
In conclusion, the HUNT project offers a unique approach to product development and marketing. By incentivizing users to contribute their ideas and efforts, the platform is able to foster a collaborative and dynamic community. The HUNT token plays a central role in this ecosystem, serving as the primary means of rewarding contributors and facilitating transactions on the platform.
How to Buy HUNT (HUNT)?
In the rapidly expanding world of cryptocurrency, HUNT (HUNT) has emerged as a promising digital asset. This guide will walk you through the process of purchasing HUNT on Huobi, one of the most reputable cryptocurrency exchanges.
Create an Account on Huobi
To begin with, you need to create an account on Huobi. Navigate to the Huobi website and click on the 'Sign Up' button. Fill in the required details, including your email address and password, and agree to the terms and conditions before clicking 'Sign Up'.
Verify Your Account
After creating an account, you need to verify it. Huobi will send a confirmation email to the registered email address. Click on the link provided in the email to verify your account.
Secure Your Account
Security is a top priority in the cryptocurrency world. Once your account is verified, set up two-factor authentication (2FA) to add an extra layer of security. This process usually involves downloading an authenticator app on your mobile device, which generates a unique code every time you log in.
Deposit Fiat or Cryptocurrency
Once your account is secure, you can deposit funds. Huobi allows users to deposit both fiat currency and cryptocurrency. To deposit fiat, go to your account and select the 'Fiat' option. Choose your preferred currency and enter the amount you wish to deposit.
To deposit cryptocurrency, select 'Cryptocurrency' instead of 'Fiat'. Choose the cryptocurrency you want to deposit, and Huobi will generate a unique address where you can send the funds.
Buy HUNT (HUNT)
After your account is funded, you're ready to purchase HUNT. Navigate to the 'Markets' section on Huobi, search for the HUNT trading pair that matches your deposited currency (e.g., HUNT/USD), and enter the amount you want to purchase. Click 'Buy HUNT', and the transaction will be processed.
Store Your HUNT in a Secure Wallet
After purchasing HUNT, it's crucial to store your tokens in a secure wallet. While you can keep them on the exchange, it's generally safer to transfer your funds to a private wallet.
Best Wallets for HUNT
When it comes to storing your HUNT tokens, several wallets offer excellent security features.
Trust Wallet: Trust Wallet is a multi-coin wallet that supports HUNT along with many other cryptocurrencies. It offers easy-to-use interface and robust security features.

Ledger Nano S: This hardware wallet is one of the most secure options for storing your HUNT tokens. It keeps your tokens offline and away from potential hackers.

Mycelium: Mycelium is a mobile-only Bitcoin wallet, with Android and iPhone versions available. It's an open-source wallet, offering full control over your private keys.
Remember, the safety of your assets is paramount. Make sure to research each wallet thoroughly to find the one that best suits your needs.
For a more detailed guide on how to buy HUNT, you can visit this page.
HUNT (HUNT) Tokenomics
HUNT (HUNT) is a novel cryptocurrency that has been making waves in the digital currency market. The tokenomics of this cryptocurrency is unique and plays a pivotal role in its growing popularity.
Circulating Supply
The circulating supply of HUNT is 110357398.888 HUNT. This figure refers to the number of HUNT tokens that are currently available and circulating in the market. This supply plays a significant role in determining the price of HUNT.
Max Supply
The maximum supply of HUNT is capped at 199041991 HUNT. This implies that this is the maximum number of HUNT that will ever exist. It's important to understand that once this maximum supply is reached, no new HUNT tokens can be created. This scarcity aspect often tends to contribute to the potential increase in the token's value over time.
Total Supply
The total supply of HUNT is 199104720.0 HUNT. This figure includes the circulating supply, the tokens that are held by the project team, and those that are locked in a smart contract but not yet available in the market. The total supply is not static and can change depending on various factors such as the burning of tokens or rewards given out by the project.
Outstanding Supply
The outstanding supply of HUNT, which represents the supply that has not yet been issued, stands at 45%. This means that almost half of the total HUNT supply is yet to be released into the market. This is an important aspect of HUNT's tokenomics as it gives investors an idea about the potential increase in supply which can have an impact on the token's price.
How to Find More HUNT (HUNT) News
In the ever-evolving and fast-paced world of cryptocurrency, staying updated with the latest news and developments is crucial. This is no different for HUNT (HUNT). Here are some resources where you can find the latest news and updates about this cryptocurrency.
HUNT Website
The HUNT website is the primary source of information for everything related to HUNT. From the latest news and updates to detailed information about the project and the team behind it, the website is a comprehensive resource for investors and enthusiasts alike.
HUNT Whitepaper
The HUNT Whitepaper is a detailed document that provides in-depth information about the project. It covers everything from the project's vision and mission to its technical aspects and tokenomics. It's an essential read for anyone who's serious about investing in HUNT or wants to understand the project at a deeper level.
HUNT Twitter
The HUNT Twitter account is another great resource for staying updated with the latest news and developments about HUNT. The team regularly posts updates about the project, making it an ideal platform for real-time updates.
HUNT Reddit
The HUNT Reddit community is a place where investors and enthusiasts can discuss and share news about HUNT. It's a forum-style platform that encourages interaction and engagement among the community members. It's a good place to get insights from other investors and keep a finger on the pulse of the community's sentiment about HUNT.