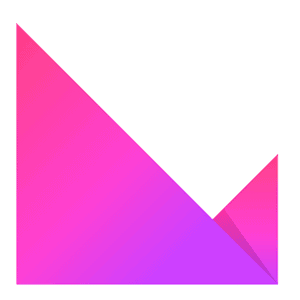 Klever (KLV)
$ 0.0000000
| | | |
| --- | --- | --- |
| | | |
| | | | | | |
| --- | --- | --- | --- | --- | --- |
| | | | 0 | 0 | NO |
| | | | 0 | 0 | Trade |
Klever (KLV) price today is $0.0000000 USD. Trading volume was 0.00 KLV in the last 24 hours. Current market cap of Klever is $0 USD. Klever has a circulating supply of 0 KLV coins out of a maximum supply of 0 KLV coins.
Klever (KLV) Project Review
What is Klever (KLV)?
Klever (KLV) is a cryptocurrency project that boasts of an advanced blockchain platform designed to provide a seamless and secure cryptocurrency trading experience for users worldwide. The project is built around Klever App, a multi-crypto wallet that provides a simple and intuitive platform to store, manage, trade, and grow crypto holdings. It was officially launched on September 9, 2020.
The Klever team is a diverse group of highly skilled professionals, led by Dio Ianakiara, who co-founded TronWallet, from which Klever evolved. The team comprises experts in software development, blockchain technology, marketing, and business development, who are united by their passion for cryptocurrency and the potential it has to revolutionize the financial world.
The team's main objective is to make cryptocurrency trading and investment accessible and secure for everyone. They have developed a state-of-the-art security architecture that ensures users' assets are not only secure but also accessible anytime, anywhere.
Klever (KLV) Use Cases
Klever Swap
One of the primary use cases of Klever (KLV) is Klever Swap, a feature within the Klever app that allows users to swap between different types of cryptocurrencies easily and efficiently. This service currently supports over 300 trading pairs, enabling users to trade their preferred cryptocurrencies without having to navigate through complicated exchanges.
Staking
In addition to trading, Klever also offers staking services. Users can stake their KLV tokens to earn passive income. The staking program is designed to reward long-term holders of KLV tokens. The more KLV a user stakes and the longer they hold, the higher their rewards.
Klever Blockchain
The Klever Blockchain is another significant use case of the Klever (KLV) project. It is an advanced blockchain technology that is designed to offer high-speed, secure, and low-cost transactions. This blockchain powers the entire Klever ecosystem and provides the infrastructure needed for the development and deployment of decentralized applications.
Klever Labs
Klever Labs is the technological development hub of the Klever ecosystem. It is dedicated to the research and development of advanced blockchain solutions. Its mission is to drive innovation in the blockchain space and develop cutting-edge solutions that can improve the functionality and usability of the Klever platform.
KLV Token
At the heart of the Klever ecosystem is the KLV token. This token serves multiple functions within the platform. It is used for transaction fees, staking, participating in the governance of the platform, and accessing premium features. The KLV token helps to incentivize user participation and engagement within the Klever ecosystem.
In conclusion, Klever (KLV) aims to simplify the world of cryptocurrencies with its comprehensive suite of services. Its user-friendly app, advanced blockchain technology, and lucrative staking program make it a promising project in the cryptocurrency space. As the project continues to evolve and improve, it is expected to attract more users and cement its place as a leading crypto platform.
How to Buy Klever (KLV)?
Investing in cryptocurrencies such as Klever (KLV) requires a clear understanding of the process involved. This guide provides you with a simple, step-by-step process on how to buy Klever (KLV) on Hotcoin Global.
Create an Account on Hotcoin Global
The first step towards purchasing Klever (KLV) is creating an account on a cryptocurrency exchange that supports KLV. Hotcoin Global is one such platform. You can create an account by visiting the Hotcoin Global website. Click on the 'Sign Up' button and fill out the required details.
Verify Your Account
Hotcoin Global, like all regulated cryptocurrency exchanges, requires users to verify their accounts before making transactions. This is to ensure compliance with Anti-Money Laundering (AML) and Know Your Customer (KYC) regulations. Verification usually involves submitting some form of identification, such as a government-issued ID, passport, or driver's license.
Secure Your Account
Securing your account is a crucial step to protect your assets from potential threats. Hotcoin Global provides several security measures, including Two-Factor Authentication (2FA), email verification, and security questions. It is highly recommended to enable all these features for optimal security.
Deposit Fiat Or Cryptocurrency
Before you can buy Klever (KLV), you need to deposit funds into your Hotcoin Global account. You can do this through a bank transfer, credit or debit card, or by depositing an existing cryptocurrency like Bitcoin or Ethereum and exchanging it for KLV.
Buy Klever (KLV)
Once your account is funded, you can proceed to buy Klever (KLV). Go to the 'Markets' section, search for the KLV pair you wish to trade (e.g., KLV/USDT), and enter the amount you want to buy. Click on 'Buy KLV' to complete the transaction.
Store Your KLV in a Secure Wallet
After buying KLV, it is essential to move your coins to a secure wallet. Storing your tokens on the exchange is risky due to potential hacks. Klever offers its wallet to store KLV, which is designed with advanced security features.
Best Wallets for KLV
There are several wallets available that support Klever (KLV). Each wallet provides unique features and varying levels of security. Here are a few options:
Klever Wallet: As the official wallet of the Klever ecosystem, the Klever Wallet provides top-tier security. It also offers a user-friendly interface and a seamless experience.

Trust Wallet: Trust Wallet is a multi-coin wallet that supports KLV. It is known for its security and ease of use.

Atomic Wallet: Atomic Wallet is a desktop wallet that supports KLV among other cryptocurrencies. It offers a high level of security and allows you to control your private keys.
Before choosing a wallet, it is essential to consider factors like security, convenience, customer support, and user reviews.
By following these steps, you can buy and securely store Klever (KLV). For a more detailed guide on how to buy KLV, you can visit this page.
Klever (KLV) Tokenomics
Klever (KLV) is a rapidly growing cryptocurrency that has been catching the attention of many investors due to its unique features and promising potential. Key to understanding the value and potential of Klever is understanding its tokenomics - the financial and operational details of the token.
Circulating Supply
The current circulating supply of Klever is 8,880,780,407 KLV. This number represents the total number of KLV tokens that are currently in circulation, being traded on exchanges and held by investors. It excludes the tokens that have been locked, burned, or not yet issued.
Max Supply
The maximum supply of Klever is set at 10,000,000,000 KLV. This is the total number of KLV tokens that will ever be created. Once the max supply is reached, no more KLV tokens can be minted or formed. This finite supply is an essential feature of many cryptocurrencies, helping to create scarcity and maintain value over time.
Total Supply
The total supply of Klever is also 10,000,000,000 KLV. This figure includes all KLV tokens currently in circulation, as well as those that have been locked, burned, or not yet issued. It represents the total quantity of KLV tokens that exist in the system.
Outstanding Supply
The outstanding supply refers to the number of KLV tokens that have not been issued yet. As of the current state, the outstanding supply of Klever is 11%. This indicates that 11% of the total supply of KLV tokens are yet to be circulated into the market. Once these tokens are issued, they will add to the circulating supply and may have an impact on the price of the token.
How to Find More Klever (KLV) News
Staying updated with the latest news and developments about Klever is crucial for investors, traders, and enthusiasts. Below are some reliable sources where you can find the latest news and updates about Klever (KLV).
Klever Website
The Klever Website is the primary source of information about the Klever project. It provides an overview of the project, details about the team behind Klever, the roadmap, and more. The website also contains a blog section that provides updates, insights, and news about Klever.
Klever Whitepaper
The Klever Whitepaper is a comprehensive document that provides detailed information about the project. It includes the technical aspects, the tokenomics, the roadmap, and the strategic vision of the project. It is a must-read for anyone looking to understand Klever in depth.
Klever Twitter
Twitter is a popular platform for cryptocurrency projects to share news and updates. The Klever Twitter account is a great source of the latest news, updates, and community engagement. The team frequently posts about developments, partnerships, and important events related to Klever.
It's important to note that while these sources provide valuable information, they should not be the sole basis for making investment decisions. Always do your own research and consider multiple sources.