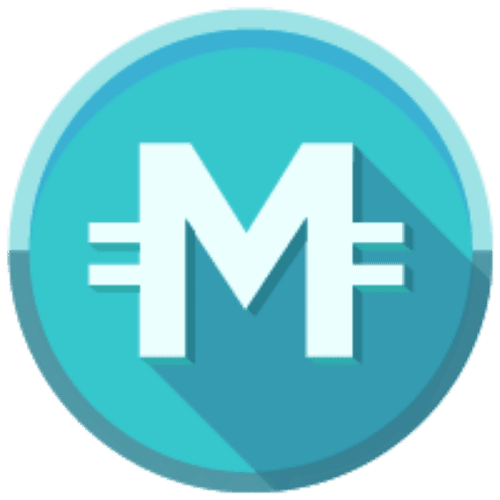 Moss Coin (MOC)
$ 0.0736631
| | | |
| --- | --- | --- |
| | | |
| | | | | | |
| --- | --- | --- | --- | --- | --- |
| ETH | 2019-05-28 | N/A | -1 | 399,489,688 | NO |
| token | 0 | 0 | 0 | 0 | Trade |
Moss Coin (MOC) price today is $0.0736631 USD. Trading volume was 25.40 MOC in the last 24 hours. Current market cap of Moss Coin is $36,831,527 USD. Moss Coin has a circulating supply of 399,489,688 MOC coins out of a maximum supply of unlimited MOC coins.
What is Moss Coin, and how does it work
Moss Coin is not just another name in the world of cryptocurrencies; it signifies a dynamic shift in how we perceive the merging of virtual and real worlds. This article provides an in-depth understanding of Moss Coin, its unique value proposition, and its role in the evolving digital landscape.
What is Moss Coin
Launched on July 10, 2018, Moss Coin, represented by the symbol MOC, is a pivotal component of the Mossland platform. Mossland is a location-based augmented reality (AR) mobile game that integrates real estate elements. The fusion of AR and real estate opens up a plethora of opportunities for users to interact with real-world landmarks in a virtual setting.
The team behind Moss Coin comprises a group of dedicated professionals passionate about harnessing the potential of AR for mainstream adoption. Their collective vision is to blend the tangible and digital realms seamlessly. The Mossland whitepaper offers an extensive look into the project's nuances, technical architecture, and aspirations for a more detailed understanding.
What problem does Moss Coin solve/what are its use cases?
Moss Coin serves multiple purposes in the realm of augmented reality and real estate:
Virtual Property Ownership: Mossland allows users to buy, sell, and own landmarks in the virtual world. This concept introduces a novel form of digital asset ownership, with Moss Coin being the primary currency for these transactions.
AR Advertising: In a world where traditional advertising mediums are losing touch, Mossland offers businesses a chance to leverage AR to place advertisements in a virtual space, creating a unique and immersive marketing channel.
Gaming Enhancements: Within the Mossland game, Moss Coin can be used to purchase virtual goods, power-ups, and property enhancements, adding layers of strategy and excitement to the gameplay.
Real-world Integration: Beyond the game, Moss Coin envisions a future where its utility transcends into real-world applications, bridging the gap between the virtual and real worlds and enabling value transfer across domains.
How can I buy Moss Coin?
Procuring Moss Coin (MOC) is straightforward, especially on established platforms like Upbit:
Register or log in to Upbit.
Complete the necessary KYC verifications.
Deposit your chosen cryptocurrency or fiat currency into your Upbit account.
Navigate to the trading segment and search for the Moss Coin or MOC trading pair.
Specify your purchase amount, set your price, and place your buy order.
Once the transaction is confirmed, transfer your MOC tokens to a secure wallet.
For a comprehensive guide on how to purchase Moss Coin, kindly visit How to Buy Moss Coin.
Comparative Analysis
Several projects come to mind when we talk about AR in the crypto space. However, Moss Coin stands out because of its unique integration with real estate. While other projects focus primarily on gaming or purely virtual assets, Moss Coin's emphasis on real-world landmarks as virtual properties gives it a distinctive edge.
Moss Coin's Roadmap and Future Prospects
Since its inception, Moss Coin has been on a continuous growth and innovation trajectory. Their roadmap, as detailed in their whitepaper, indicates a series of developments aimed at enhancing user experience, increasing the utility of MOC, and expanding their ecosystem. With AR technology undergoing rapid advancements, the potential for Moss Coin to introduce groundbreaking features and functionalities is immense.
What are the best wallets for Moss Coin?
To securely store Moss Coin (MOC) tokens, consider using these popular wallets:
MetaMask – A widely accepted browser extension wallet.
Trust Wallet – A mobile-centric wallet known for its user-friendly design and robust security features.
MyEtherWallet (MEW) – A client-side interface that offers direct blockchain interaction.
Always ensure compatibility with Moss Coin (MOC) and safeguard your private keys diligently.
How can I find more Moss Coin news
To stay updated with the latest trends and news regarding Moss Coin:
---
How to buy Moss Coin
Moss Coin is a top cryptocurrency and is available on virtually all cryptocurrency exchanges. The best places to buy Moss Coin for low fees and best prices are
Where to buy Moss Coin
You can buy Moss Coin with GBP in the UK using Crypto.com, Coinbase, and Luno. In France and the rest of the EU, you can also buy Moss Coin with EURO on these same exchanges. In places where buying Crypto is difficult e.g. Nigeria, you can buy bitcoin with the local currency (naira) by using Binance P2P and swapping with Moss Coin
You can find other places to buy Moss Coin on our long list of the best cryptocurrency exchanges.
Moss Coin Wallets
The best wallets for Moss Coin are Ledger, Trezor, Math Wallet, and Trust Wallet
Find more Moss Coin news by visiting the Moss Coin Website and the Moss Coin Twitter