A cryptocurrency wallet is a digital storage solution for digital currencies such as Bitcoin and Ethereum. These virtual wallets are also used to send and receive cryptocurrencies to and from third parties. If you want to buy, sell or mine a cryptocurrency, you will need your own unique wallet.
The term wallet is a little misleading, as the cryptocurrency is actually never stored in it. A private key, only known to you, is stored in the wallet. It is this key that shows the ownership of a public key. The public key is the digital code that is connected to a specific amount of the digital currency in question.
The primary function of a cryptocurrency wallet is to store both your private and public keys, but you can also use it to send and receive currency and to store records of all your transactions.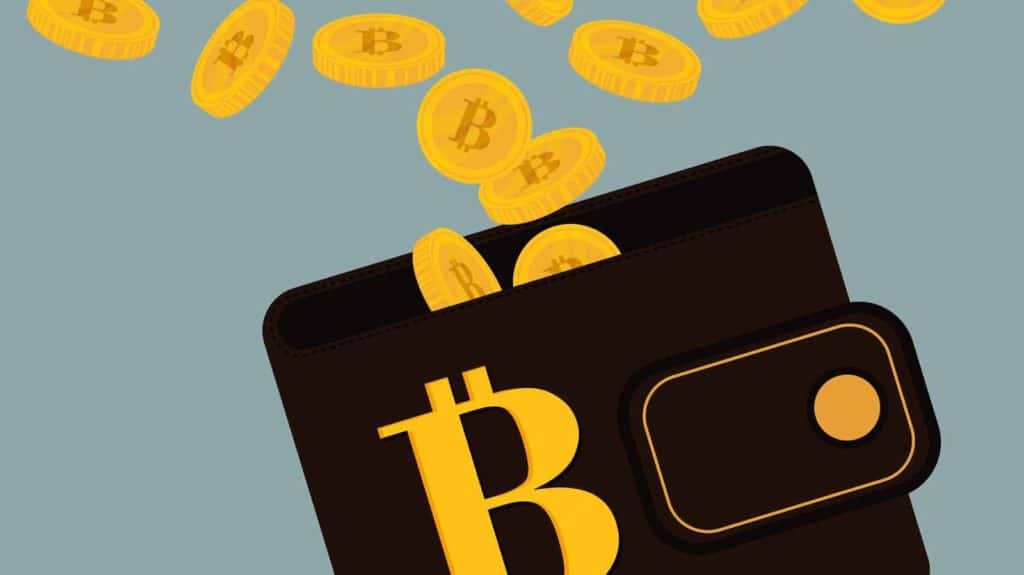 Which Cryptocurrency Wallet Should I Use?
There are several cryptocurrency wallets available. While each of the major crypto networks has its own, there are also several third-party wallets — many of which are officially endorsed by leading networks.
The simplest solution is usually to use the wallet that is provided by the network or the exchange. However, in many cases, these wallets are only capable of storing the public and private keys of just one cryptocurrency.
If you're trading in more than one digital currency, it's probably easier to store everything in a universal wallet. However, if you're completely new to buying and selling crypto coins, it's easier to stick with the official wallet of the website you're using.
How Secure Are Cryptocurrency Wallets?
The leading wallets are inherently secure and come with a range of measures to ensure keys don't fall into the wrong hands. However, it's important that you take steps to ensure maximum security. Among the measures you should consider include spreading your holdings over several wallets, using Google Authenticator, encrypting your wallet and using multi-signature transactions.
It's also a good idea to backup all your wallets and private keys. As this storage solution is Cloud-based, make sure you always have an up-to-date hard copy on CD or USB drive.
Can People Connect Me to a Wallet?
Although wallets can never be made totally anonymous, most provide an almost impenetrable level of privacy. However, it's important to remember that blockchain transaction ledgers are open source systems. There is always a chance that the tiniest fragments of data could be put together in order to backtrack to your identity. But don't worry — the risks involved are negligible.
What Types of Cryptocurrency Wallet Are Available?
Before you start buying cryptocurrency, it's worth doing a little research on the various types of wallets available. Depending on your investment portfolio, how you manage your financial affairs, and how much you plan to invest, each of the options available has its pros and cons
Online Wallets
Online wallets are Cloud-based storage utilities that you access through a browser. Rather than downloading an app or a software package, you access your data on a real or virtual server. To make life easier for yourself, choose an online wallet that also offers encryption of private data before it is sent to the server.
Hardware Wallets
Hardware wallets are physical storage solutions that are either adapted to or specifically built to store cryptocurrency details. In reality, they're usually very similar to USB drives, but other storage systems can be used. The device is plugged into a computer in order to communicate with the server, then pulled offline for added security and easy transportation.
Desktop Wallets
Desktop wallets are the most common right now. If you sign up for a cryptocurrency exchange or network, the chances are you'll get the chance to sign up for a desktop wallet during the registration process. In essence, this type of wallet is an app designed to connect you to a cryptocurrency service provider.
Mobile Wallets
Mobile Wallets are apps designed for the leading smartphones. They provide users with all the same functionality as a desktop wallet, but they can be used at any time — anywhere in the world.
Paper Wallets
It is possible to store your private and public keys on a printable QR code. You can use this "paper wallet" to store, send and receive digital currencies — which stops hackers from accessing your details online.
While researching the options available you might come across the terms "hot wallet" and "cold wallet". Hot wallets are those that are permanently connected to the Internet, while cold wallets are offline. You can put your cryptocurrency in "cold storage" if you're not planning on using it for a while. But anything you want to trade should be in a hot wallet.
Choosing the Best Cryptocurrency for You
A range of extra features are offered by most cryptocurrency wallets in a bid to entice you to sign up. For example, you might be able to take advantage of discounts, Bitcoin prepaid debit cards and currency exchange facilities. Just bear in mind that not all wallets are exchanges.
If you're new to cryptocurrency trading, it's probably a good idea to choose a wallet that offers a full selection of trading facilities in one place. You can set predefined trading rules to make the process easier and faster, for instance.
If you're planning to spend the proceeds of your trades in the real world, you should look for wallets that provide the services to make that possible. For example, for a small fee, an online wallet provider will transfer your holdings to a debit card of your choice. And some wallets will give you great discounts at restaurant chains and leading retail stores.
The best advice to anyone starting out in the world of cryptocurrency trading is to begin with one currency — and the wallet provided by the network or exchange. Once your portfolio grows, try different options, including universal wallets. There are so many options out there, so shop around for the package that best suits your needs.