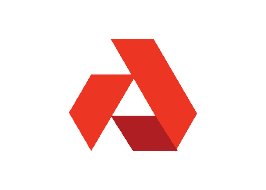 Akash Network (AKT)
$ 0.8152615
| | | |
| --- | --- | --- |
| | | |
| | | | | | |
| --- | --- | --- | --- | --- | --- |
| | 2021-03-08 | PoS | 388,539,008 | 219,165,328 | NO |
| blockchain | 0 | 3.4169676165022 | 12,906,080 | 0 | Trade |
Akash Network (AKT) price today is $0.8152615 USD. Trading volume was 58,544.28 AKT in the last 24 hours. Current market cap of Akash Network is $178,677,051 USD. Akash Network has a circulating supply of 219,165,328 AKT coins out of a maximum supply of 388,539,008 AKT coins.
Discover Akash Network (AKT): The Future of Cloud Computing
What is Akash Network?
Akash Network is an innovative project that's often referred to as the world's first decentralized cloud computing marketplace. The platform aims to provide a faster, more efficient, and lower-cost application deployment alternative to the traditional cloud services providers. It utilizes blockchain technology and a unique reverse auction system to offer flexible, reliable, and secure solutions for businesses and individuals seeking cloud computing resources.
Who Created Akash Network and What Problem Does It Solve?
The Akash Network was brought to life by a group of experienced and passionate tech professionals, including Greg Osuri, the CEO of Overclock Labs, who serves as the project's lead.
Akash Network aims to tackle the inefficiency of the existing cloud computing industry, where large-scale providers like Amazon Web Services (AWS), Google Cloud, and Microsoft Azure dominate. These centralized services are often expensive and lack transparency. Akash Network offers an alternative by enabling individuals and businesses to monetize their unused computing power, creating a decentralized marketplace where clients can find more competitive rates for cloud computing resources.
How can I buy AKT?
The Akash Network's native token, AKT, can be purchased on a variety of cryptocurrency exchanges, including Binance. Follow these steps to get started:
Sign up for an account on Binance.
Deposit fiat or cryptocurrency into your Binance account.
Search for AKT in the Binance trading section.
Execute your trade and purchase AKT.
Please remember, it's crucial to conduct your own research before investing in any cryptocurrency.
Tokenomics of AKT
AKT is the native token of the Akash Network and plays an essential role in the system. The AKT token is used for staking, which provides network security, and for governance voting rights. Additionally, users pay for cloud computing resources in AKT.
Initial Token Distribution of AKT
The AKT token's initial distribution is as follows:
| Allocation | Percentage (%) |
| --- | --- |
| Public and Private Sale | 49 |
| Ecosystem Fund | 26 |
| Team and Advisors | 15 |
| Seed Contributors | 10 |
Please be aware that these figures were for the initial distribution and may have changed over time.
Best Wallets for AKT
As an asset built on the Cosmos SDK, AKT can be stored in any wallet that supports Cosmos-based tokens. Here are some of the best wallets for AKT:
Hardware Wallets: Ledger
Web-based Wallets: Keplr
Mobile Wallets: Cosmostation, Rainbow Wallet
Each wallet has its own unique features and security measures, so it's advisable to research which one best fits your needs before making a decision.
How can I find more AKT news?
You can keep up with the latest news and updates about the Akash Network by following the AKT official Twitter account, or joining the AKT Reddit community. The Akash Network's whitepaper is also a valuable resource for understanding the technical details and ambitions of the project.
Coins Similar to AKT
Several other projects are working on decentralized solutions for cloud computing. Some of these include:
Filecoin (FIL)
Storj (STORJ)
Siacoin (SC)
Each of these projects has a unique take on decentralizing cloud storage and computing, but the ultimate goal is the same: to provide a cheaper, more efficient, and more secure alternative to the dominant centralized services.
In summary, Akash Network's unique value proposition in the decentralized cloud computing space sets it apart in the crowded cryptocurrency landscape. As always, be sure to do your own research and due diligence before getting involved with any cryptocurrency or blockchain project.
How to buy Akash Network
Akash Network is a top cryptocurrency and is available on virtually all cryptocurrency exchanges. The best places to buy Akash Network for low fees and best prices are
Where to buy Akash Network
You can buy Akash Network with GBP in the UK using Crypto.com, Coinbase, and Luno. In France and the rest of the EU, you can also buy Akash Network with EURO on these same exchanges. In places where buying Crypto is difficult e.g. Nigeria, you can buy bitcoin with the local currency (naira) by using Binance P2P and swapping with Akash Network
You can find other places to buy Akash Network on our long list of the best cryptocurrency exchanges.
Akash Network Wallets
The best wallets for Akash Network are Ledger, Trezor, Math Wallet, and Trust Wallet
Find more Akash Network news by visiting the Akash Network Website and the Akash Network Twitter