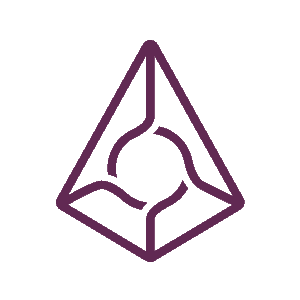 Augur (REP)
$ 0.5959397
| | | |
| --- | --- | --- |
| | | |
| | | | | | |
| --- | --- | --- | --- | --- | --- |
| ETH | 2014-11-17 | N/A | -1 | 7,989,981 | NO |
| token | 0 | 0 | 0 | 0 | Trade |
Augur (REP) price today is $0.5959397 USD. Trading volume was 3,190.79 REP in the last 24 hours. Current market cap of Augur is $4,761,547 USD. Augur has a circulating supply of 7,989,981 REP coins out of a maximum supply of unlimited REP coins.
An In-Depth Look at Augur (REP)
Augur is a well-established crypto project with a significant presence in the decentralized finance (DeFi) space. Since its inception, it has provided a unique use case, appealing to a diverse range of crypto enthusiasts. This article provides an in-depth look at Augur (REP), its team, and its use cases.
What is Augur (REP)?
Augur is a decentralized prediction market platform built on the Ethereum blockchain. The platform allows users to bet on the outcomes of real-world events, including sports games, political elections, and even the weather. At the heart of Augur is the Reputation token, commonly known as REP.
The Reputation token is used to report and dispute the result of prediction markets. Market creators and reporters must stake REP tokens to back their claims, and if their reports are found to be untrue, they risk losing their staked tokens. This creates an incentive for honest reporting and ensures the reliability of the platform.
The Team
The Augur project was launched by the Forecast Foundation, a team of seasoned developers and entrepreneurs. The core team includes Jack Peterson and Joey Krug, who serve as the lead developers, and Tony Sakich and Chris Calderon, who manage marketing and operations.
Jack Peterson has a background in theoretical and computational biophysics and has also worked as a software engineer. Joey Krug, on the other hand, was a Thiel Fellow and is also a co-founder of the DeFi staple, Pantera Capital.
Launch Date
The Augur project was announced in 2014, but it wasn't until October 27, 2015, that the REP token was launched. The initial coin offering (ICO) for REP tokens was one of the first on the Ethereum blockchain and raised over $5.5 million.
Augur (REP) Use Cases
The primary use case for Augur and the REP token is to facilitate prediction markets. Users can create markets for future events, and others can bet on the outcomes.
Decentralized Predictions
Augur's decentralized prediction market is a significant innovation in the betting industry. Traditional betting platforms are centralized, meaning they're controlled by a single entity. These platforms can be manipulated, and they often charge high fees. Augur, on the other hand, is decentralized and trustless. This means that no single entity controls the platform, and there's no need to trust a third party.
Reporting and Disputes
The REP token is used in the reporting and dispute process. When a market resolves, REP token holders are randomly selected to report on the outcome. If the outcome is disputed, more REP holders are called upon to vote on the outcome. Those who report incorrectly lose their REP tokens, which are then distributed to those who reported correctly. This process ensures the accuracy and reliability of the platform.
Governance
In addition to reporting and disputes, REP holders also have governance rights over the Augur platform. They can vote on important decisions, such as changes to the platform's fees or the introduction of new features. This gives REP holders a direct say in the platform's future direction.
In conclusion, Augur is a unique and innovative platform that has successfully combined blockchain technology with prediction markets. The REP token plays an integral role in maintaining the platform's integrity and reliability. Whether you're interested in betting on events or participating in the platform's governance, Augur offers a unique opportunity in the DeFi space.
How Can I Buy Augur (REP)?
The cryptocurrency market has grown significantly in the past few years, and one of the promising digital currencies that many investors are looking at is Augur (REP). It's a decentralized prediction market platform built on the Ethereum blockchain. To buy Augur (REP), you need to follow a few steps, as outlined below.
Create an Account on OKX
The first step to buying Augur (REP) is to create an account on a cryptocurrency exchange that supports this digital currency. One such exchange is OKX. Go to their website and click on the 'sign up' button to create an account. You will need to provide your email address and create a password.
Verify Your Account
After you have created an account, the next step is to verify it. OKX will send a verification link to your email. Click on the link to verify your account. This process confirms that the email address you provided is valid and that you have access to it.
Secure Your Account
Securing your account is an essential step in the process. OKX provides several security features that you can use to protect your account. These include two-factor authentication (2FA), a unique login password, and a withdrawal password. You should enable all these security features to make sure your account and funds are safe.
Deposit Fiat Or Cryptocurrency
Once your account is set up and secure, you can now deposit funds into it. OKX supports both fiat and cryptocurrency deposits. You can deposit fiat currency using various payment methods, including credit cards and bank transfers. If you already have some cryptocurrency, you can transfer it to your OKX account.
Buy Augur (REP)
Now that you have funds in your account, you can buy Augur (REP). Go to the trading section of OKX and search for 'REP'. Choose the pair you want to trade (for example, REP/USD or REP/BTC), enter the amount you want to buy, and click on the 'buy' button.
Store Your Augur in a Secure Wallet
After buying Augur (REP), you should transfer it to a secure wallet. Storing your REP in an exchange is risky because exchanges can be hacked. A secure wallet will keep your REP safe.
What are the Best Wallets for Augur (REP)?
When it comes to storing your Augur (REP), there are several wallets that you can use. Here are some of them:
MyEtherWallet: This is a free, open-source, client-side interface for creating Ethereum wallets. You can store your REP here because Augur is an ERC-20 token, which means it's compatible with any wallet that supports Ethereum.

Ledger Nano S: This is a hardware wallet, which means it stores your cryptocurrency offline. It's one of the safest wallets you can use for storing your Augur (REP).

Trezor: This is another hardware wallet that you can use to store your REP. Trezor supports a wide range of cryptocurrencies, including Augur.

MetaMask: This is a browser extension that allows you to interact with the Ethereum blockchain directly from your browser. You can use it to store your REP.
It's important to note that each wallet has its own process of setting up and transferring funds. Make sure you understand how to use your chosen wallet before transferring your REP.
For a more detailed guide on how to buy REP, you can visit this page.
Augur (REP) Tokenomics
Augur (REP) is a decentralized prediction market platform built on the Ethereum blockchain. It utilizes its native token, REP, to facilitate prediction markets and incentivize truthful reporting of event outcomes.
Circulating Supply
The circulating supply of Augur (REP) is approximately 11000000 REP. This refers to the amount of REP that is currently in circulation and can be bought or sold on the various cryptocurrency exchanges.
Max Supply
Interestingly, Augur (REP) has a max supply of 0 REP. This means that no new REP tokens will be created beyond what has already been issued. This lack of inflation is a key aspect of Augur's economic model, as it aims to create a scarce resource that increases in value as the platform's usage grows.
Total Supply
The total supply of Augur (REP) is also 11000000 REP. This is the total amount of REP that has ever been created. It includes the circulating supply, as well as any tokens that have been burned, lost, or are otherwise not available for trading.
Outstanding Supply
In terms of an outstanding supply, or supply not yet issued, this is not applicable for Augur (REP). As stated above, the max supply is 0 REP, meaning no new tokens will be created. This ensures that all existing REP tokens have already been issued and are in circulation.
How Can I Find More Augur (REP) News?
Staying updated with the latest news and developments is crucial for any investor or enthusiast in the cryptocurrency space. Thankfully, there are several resources available for those interested in Augur (REP).
Augur Website
The Augur website, www.augur.net, is the primary source of information about the project. Here, you can find detailed explanations about the platform, the team behind it, and its unique features. The site also provides updates on the latest developments and future plans of the project.
Augur Twitter
Another excellent resource is the Augur Twitter account, @AugurProject. By following this account, you can stay updated with real-time news and announcements from the project team. This is also a great platform to engage with the Augur community and discuss various topics related to the project.
Augur Reddit
Finally, the Augur subreddit is a community-driven platform where users can discuss everything related to Augur. Here, you can find discussions on the latest news, market trends, and even technical aspects of the platform. It's a great place to connect with like-minded individuals and gain a deeper understanding of the Augur project.
In conclusion, Augur (REP) is a unique project with a clear vision and robust tokenomics. By making use of the resources mentioned above, you can stay informed about the latest developments and make more informed decisions about your involvement with this exciting project.