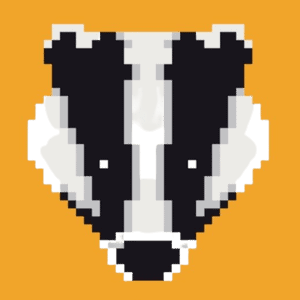 Badger DAO (BADGER)
$ 0.0000000
| | | |
| --- | --- | --- |
| | | |
| | | | | | |
| --- | --- | --- | --- | --- | --- |
| | | | 0 | 0 | NO |
| | | | 0 | 0 | Trade |
Badger DAO (BADGER) price today is $0.0000000 USD. Trading volume was 0.00 BADGER in the last 24 hours. Current market cap of Badger DAO is $0 USD. Badger DAO has a circulating supply of 0 BADGER coins out of a maximum supply of 0 BADGER coins.
An In-Depth Look at Badger DAO (BADGER)
Badger DAO (BADGER) is a decentralized autonomous organization (DAO) that focuses on building the necessary infrastructure to bring Bitcoin to DeFi (Decentralized Finance). It provides an innovative platform for users to maximize their Bitcoin holdings within the DeFi ecosystem. This article will delve into the specifics of Badger DAO, its use cases, and its role in the cryptocurrency market.
What is Badger DAO (BADGER)?
Badger DAO is a decentralized finance protocol aimed at making it easy for Bitcoin holders to use their Bitcoin in DeFi applications. The protocol achieves this by using wrapped Bitcoin (wBTC) and other Bitcoin-pegged assets.
The Badger DAO project was launched on December 4, 2020, by a team of anonymous developers who are passionate about the potential of DeFi and Bitcoin. While the team remains unknown, they have established strong credibility in the DeFi space through their commitment to transparency and community engagement.
The primary aim of Badger DAO is to create a suite of products and strategies that allow users to earn a yield on their Bitcoin holdings. The DAO (Decentralized Autonomous Organization) aspect of the project allows for a decentralized governance mechanism where BADGER token holders have voting rights on proposals that affect the project's development.
The Team
The Badger DAO team is comprised of anonymous developers, which is not uncommon in the cryptocurrency world. Despite their anonymity, the team has demonstrated a strong commitment to the project and its community, frequently interacting with users and providing updates on the project's progress.
Launch Date
Badger DAO was launched on December 4, 2020. Despite its recent entry into the DeFi space, the project has quickly gained traction and recognition due to its innovative approach to bringing Bitcoin into the DeFi ecosystem.
Badger DAO (BADGER) Use Cases
Since its launch, Badger DAO has developed several use cases that have made it stand out in the DeFi space.
Yield Farming
One of the main use cases of Badger DAO is yield farming. The platform has created products that allow users to earn a yield on their Bitcoin. Users can deposit their Bitcoin into the Badger DAO platform and earn interest in the form of BADGER tokens.
Sett Vaults
Sett Vaults are another major use case of the Badger DAO. These are automated yield farming strategies that allow users to earn a return on their deposited assets. This automation eliminates the need for manual interaction, which can be time-consuming and complex.
Governance
The BADGER token is also used for governance within the Badger DAO. BADGER holders can vote on proposals that can influence the direction of the project. This includes decisions on development, marketing, and even the distribution of community funds.
In conclusion, Badger DAO is an exciting project in the DeFi space that is making it easier for Bitcoin holders to earn a yield on their assets. Despite its relative newness, the project has quickly made a name for itself due to its innovative products and strong community engagement. With its focus on bringing Bitcoin into DeFi, Badger DAO is well-positioned to play a significant role in the future of decentralized finance.
How Can I Buy Badger DAO (BADGER)?
Create an Account on Binance
The first step in buying Badger DAO (BADGER) is to set up an account on a cryptocurrency exchange that lists this token. Binance is one of the largest and most reliable crypto exchanges that lists BADGER.
To create an account, visit the Binance website and click on the "Register" button, usually found in the top right corner of the screen. Follow the prompts, enter your email address and choose a strong password.
Verify Your Account
Before you can start trading, Binance requires you to verify your account. This process helps to ensure the security of your account and complies with global regulations.
To verify your account, you will need to provide some personal information, such as your full name, address, and date of birth. You may also be asked to submit a picture of a government-issued ID for further verification.
Secure Your Account
After you've created and verified your account, it's crucial to secure it. Start by activating two-factor authentication (2FA). This adds an extra layer of security to your account by requiring you to enter a unique code each time you log in.
Deposit Fiat or Cryptocurrency
Now that your account is set up and secure, you're ready to make a deposit. Binance allows you to deposit either fiat money or cryptocurrency into your account.
If you're using fiat, select your preferred payment method and follow the instructions. If you're depositing cryptocurrency, make sure to send it to the correct Binance wallet address.
Buy Badger DAO (BADGER)
Once you have funds in your Binance account, you can purchase BADGER. To do this, navigate to the "Markets" section, find the BADGER listing, and click on "Trade."
Enter the amount of BADGER you wish to buy and select a purchase type. If you're a beginner, it might be best to stick with a market order, which will purchase BADGER at its current market price.
Store Your BADGER in a Secure Wallet
After your purchase, it's essential to move your BADGER tokens to a secure wallet rather than leaving them on the exchange. Doing so reduces the risk of your tokens being stolen if the exchange is hacked.
What are the Best Wallets for BADGER?
There are many wallets available for storing BADGER, but it's critical to choose one that is secure and trusted. Here are a few options:
Metamask: This is a browser-based wallet that supports BADGER and many other tokens. It's widely used in the crypto community and is known for its user-friendly interface.
Trust Wallet: This is a mobile wallet that offers a high level of security and supports a wide range of tokens, including BADGER.
Ledger: If you're looking for a hardware wallet, Ledger is one of the most trusted brands. Hardware wallets offer the highest level of security by keeping your tokens offline and safe from potential hacks.
Remember to always secure your wallet by keeping your private keys and seed phrases safe and private.
For a more detailed guide on how to buy BADGER, please visit https://www.datacoinz.com/coins/badger-dao/buy/.
Badger DAO (BADGER) Tokenomics
Badger DAO, denoted by the symbol BADGER, is a decentralized autonomous organization (DAO) focused on bringing Bitcoin into decentralized finance (DeFi). Before delving into the specifics of this project, let's take a look at its tokenomics.
Circulating Supply
As of the time of writing this article, the circulating supply of BADGER tokens is roughly 19,767,940. The circulating supply refers to the number of tokens that are currently available and circulating in the market.
Max Supply
The max supply of BADGER tokens is capped at 21,000,000. This is the total number of tokens that will ever exist in the lifetime of the cryptocurrency. It's important to note that this doesn't mean all of these tokens are currently in circulation.
Total Supply
Just like the max supply, the total supply of Badger DAO is also 21,000,000 BADGER. The total supply includes all tokens in existence, including those that have not yet been released into circulation.
Outstanding Supply
The outstanding supply of Badger DAO is the portion of tokens that have not yet been issued. Currently, this stands at around 6% of the total supply. This implies that there are still around 1,260,000 BADGER tokens that are yet to be released into the market.
How Can I Find More Badger DAO (BADGER) News?
Keeping up with the latest news and updates about a cryptocurrency is essential for both current investors and those considering to invest. Here are some resources where you can find the most recent information about Badger DAO.
Badger DAO Website
The official Badger DAO website is a great resource for the most accurate and up-to-date information. Here, you can find everything from the latest project updates to detailed explanations of the technology behind the project.
Badger DAO Twitter
Social media is a powerful tool for staying updated on the latest developments in the crypto world. Badger DAO's official Twitter account @badgerdao is a reliable source of news, with regular updates and announcements related to the project.
Badger DAO Whitepaper and Reddit
Unfortunately, as of the time of writing this article, Badger DAO does not have a whitepaper or a dedicated Reddit community. However, information about the project can still be found in various cryptocurrency forums and discussion platforms.
To sum up, Badger DAO is a promising project in the DeFi space with a clear focus on integrating Bitcoin. The tokenomics of Badger DAO is quite straightforward with a max and total supply of 21,000,000 BADGER, and about 6% of the total supply yet to be issued. For the latest news and updates about Badger DAO, your go-to resources should be the official website and the Twitter account.
Badger DAO Markets
Rank
Exchange
Country
Coin Types
Fees
Trade
1

Crypto.com

Hong Kong

287

Currencies including BADGER

0.04% - 0.4%

More info
2

Coinbase

US

241

Currencies including BADGER

1,49% > 3,99%

More info
3

Binance

Cayman Islands

366

Currencies including BADGER

0,10%

More info
4

CoinW

China

401

Currencies including BADGER

2.86% - 3.90%

More info
Coins Similar To Badger DAO