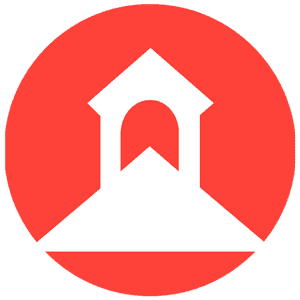 BarnBridge (BOND)
$ 2.2904337
| | | |
| --- | --- | --- |
| | | |
| | | | | | |
| --- | --- | --- | --- | --- | --- |
| ETH | 2020-09-07 | N/A | -1 | 9,320,060 | NO |
| token | 0 | 0 | 0 | 0 | Trade |
BarnBridge (BOND) price today is $2.2904337 USD. Trading volume was 552,176.72 BOND in the last 24 hours. Current market cap of BarnBridge is $22,904,337 USD. BarnBridge has a circulating supply of 9,320,060 BOND coins out of a maximum supply of unlimited BOND coins.
Introduction
The evolution of decentralized finance (DeFi) has paved the way for innovative solutions that seek to bridge the gap between traditional financial systems and blockchain-based finance. BarnBridge, with its unique approach, is one such project that stands at this intersection, promising a harmonious blend of finance across platforms.
What is BarnBridge?
BarnBridge, introduced to the crypto world on October 19, 2020, is a protocol that aims to create a bridge between traditional finance (TradFi) and decentralized finance (DeFi). It innovatively tokenizes risk, allowing users to hedge against price fluctuations and interest rate changes in the DeFi space.
The Team Behind BarnBridge
While detailed specifics of individual developers or the team behind the technical development might be intricate, BarnBridge's establishment is anchored in a robust team with a clear understanding of both traditional finance and the DeFi landscape, ensuring that the protocol is not just a tool, but a groundbreaking advancement.
What problem does BarnBridge solve/what are its use cases?
BarnBridge isn't just another DeFi project; it addresses nuanced challenges:
Tokenized Risk: By tokenizing risk, it offers users the ability to hedge against DeFi's inherent volatility.
Interest Rate Volatility: It provides a mechanism to mitigate the risks of changing interest rates in the DeFi space.
Yield Farming: BarnBridge allows users to optimize yield farming strategies, enhancing their returns.
Interoperability: It acts as a bridge for smoother integration between traditional finance and decentralized systems.
How can I buy BarnBridge?
Acquiring BarnBridge tokens (BOND) is straightforward. Here's a simple guide:
Register or log in to Binance.
Navigate to the trading section and locate BarnBridge.
Choose your preferred trading pair, like BOND/BTC or BOND/ETH.
Enter the amount you wish to purchase and finalize your transaction.
For a detailed guide on how to buy BarnBridge, please visit How to Buy BarnBridge.
What are the tokenomics?
The token economics for BarnBridge are:
Total Supply: 10,000,000 BOND
Circulating Supply: 7,910,262.29 BOND
What was the initial token distribution of BarnBridge?
To Be Updated
What are the best wallets for BarnBridge?
For the secure storage of your BarnBridge tokens, consider the following reputable wallets:
How can I find more BarnBridge news?
To keep up-to-date with the latest developments and news regarding BarnBridge:
Currently, there is no official whitepaper or Reddit community for the token.
---
Conclusion
BarnBridge, with its forward-thinking approach, is more than just a blend of finance. It's a vision of a more interconnected world where traditional financial systems and decentralized platforms can operate hand in hand. Whether you're a DeFi enthusiast, a financial analyst, or both, understanding BarnBridge provides insights into the future of financial integrations.
How to buy BarnBridge
BarnBridge is a top cryptocurrency and is available on virtually all cryptocurrency exchanges. The best places to buy BarnBridge for low fees and best prices are
Where to buy BarnBridge
You can buy BarnBridge with GBP in the UK using Crypto.com, Coinbase, and Luno. In France and the rest of the EU, you can also buy BarnBridge with EURO on these same exchanges. In places where buying Crypto is difficult e.g. Nigeria, you can buy bitcoin with the local currency (naira) by using Binance P2P and swapping with BarnBridge
You can find other places to buy BarnBridge on our long list of the best cryptocurrency exchanges.
BarnBridge Wallets
The best wallets for BarnBridge are Ledger, Trezor, Math Wallet, and Trust Wallet
Find more BarnBridge news by visiting the BarnBridge Website and the BarnBridge Twitter