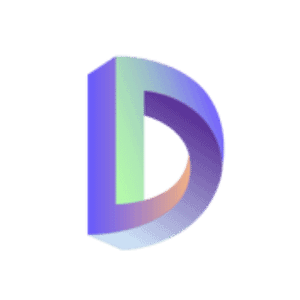 DIA (DIA)
$ 0.2554074
| | | |
| --- | --- | --- |
| | | |
| | | | | | |
| --- | --- | --- | --- | --- | --- |
| ETH | 2019-11-27 | N/A | -1 | 110,617,604 | NO |
| token | 0 | 0 | 0 | 0 | Trade |
DIA (DIA) price today is $0.2554074 USD. Trading volume was 22,901.18 DIA in the last 24 hours. Current market cap of DIA is $43,110,855 USD. DIA has a circulating supply of 110,617,604 DIA coins out of a maximum supply of unlimited DIA coins.
Introducing Decentralised Information Asset (DIA)
DIA is a Switzerland-based not-for-profit and open-source project. It leverages blockchain technology and incentives for individuals to provide and validate data. This unique ecosystem brings together a wide array of financial information from multiple sources and verifies this information in a fully transparent and accessible way. DIA is committed to fostering a decentralized, open-source environment for financial data that caters to all market participants.
Who Created DIA and What Problem Does It Solve?
DIA was created by a team of technology and finance professionals who saw the need for transparent, reliable, and accessible financial data in the ever-evolving crypto space. The DIA Association was founded in 2018 by Paul Claudius, Samuel Brack, and Michael Weber.
The primary problem that DIA addresses is the lack of transparency and reliability in financial data. In the current state of affairs, this data is often controlled by centralized organizations and is not freely available. By fostering a community-driven approach to the validation and provision of data, DIA aims to democratize access to financial data and ensure its accuracy.
How can I buy DIA?
Purchasing DIA is a straightforward process and the token is listed on several cryptocurrency exchanges, including Binance. Follow these simple steps:
Register for an account on Binance.
Deposit fiat currency (like USD, EUR, etc.) or cryptocurrency (like BTC or ETH) into your Binance account.
Search for DIA in the Binance platform's trading section.
Purchase DIA with the deposited currency.
Remember, it is always recommended to conduct your own research before investing in any cryptocurrency.
Tokenomics of DIA
DIA operates on an ERC-20 based token system. The token, known as DIA, serves various functions within the DIA platform. These include governance voting rights, incentives for data providers, validators, and participants in the DIA ecosystem.
Initial Token Distribution of DIA
Here's the initial token distribution for DIA:
| Allocation | Percentage (%) |
| --- | --- |
| Treasury | 38 |
| Ecosystem | 24 |
| Early Contributors & Partners | 15 |
| Team & Advisors | 15 |
| Seed Investors | 8 |
Please note that these figures represent the initial distribution and may have changed over time.
Best Wallets for DIA
DIA being an ERC-20 token can be stored in any wallet that supports Ethereum-based tokens. Here are some of the best wallets to store DIA:
Web-based Wallets: Metamask
Mobile Wallets: Trust Wallet, Coinomi
Each of these wallets have their unique features and security measures, so it is advised to conduct some research before choosing the one that best suits your needs.
How can I find more DIA news?
To stay updated with the latest news and updates about DIA, you can follow the project through the official DIA Twitter account and join discussions on the DIA Reddit community. The DIA whitepaper also provides in-depth information about the project's goals, strategies, and technical details.
Coins Similar to DIA
Several projects are working on bringing transparency and reliability to the world of financial data. These include:
Chainlink (LINK)
Band Protocol (BAND)
Tellor (TRB)
Augur (REP)
Each of these projects brings a unique approach to tackling the challenges of decentralized finance data.
In conclusion, DIA is a unique project working towards democratizing access to reliable and transparent financial data. Its crowd-verified approach can potentially reshape the way we access and use financial data in the decentralized finance world. As always, remember to conduct your own thorough research before making any investment decisions in the cryptocurrency space.
How to buy DIA
DIA is a top cryptocurrency and is available on all major cryptocurrency exchanges. The best places to buy DIA for low fees and best prices are
Where to buy
You can buy DIA with GBP in the UK using Crypto.com, Coinbase, and Luno. In France and the rest of the EU, you can also buy DIA with EURO on these same exchanges. In places where buying Crypto is difficult e.g. Nigeria, you can buy bitcoin with the local currency (naira) by using Binance P2P and swapping with DIA
You can find other places to buy DIA (DIA) on our long list of the best cryptocurrency exchanges.
DIA Wallets
The best wallets for DIA are Ledger, Trezor, Math Wallet, and Trust Wallet
Find more DIA (DIA) news by visiting the DIA Website and the DIA Reddit