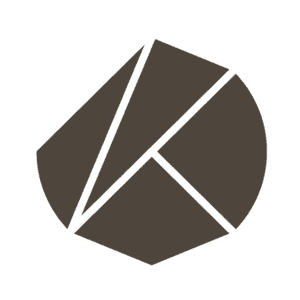 Klaytn (KLAY)
$ 0.0000000
| | | |
| --- | --- | --- |
| | | |
| | | | | | |
| --- | --- | --- | --- | --- | --- |
| | | | 0 | 0 | NO |
| | | | 0 | 0 | Trade |
Klaytn (KLAY) price today is $0.0000000 USD. Trading volume was 0.00 KLAY in the last 24 hours. Current market cap of Klaytn is $0 USD. Klaytn has a circulating supply of 0 KLAY coins out of a maximum supply of 0 KLAY coins.
An In-Depth Look at Klaytn (KLAY)
What is Klaytn (KLAY) and how does it work?
Overview
Klaytn (KLAY) is a public blockchain platform developed by the South Korean tech giant, Ground X, which is a subsidiary of the widely known Korean messaging app, Kakao. The goal of Klaytn is to bring blockchain technology to the masses by providing an easy-to-use, stable, and scalable solution. Launched on March 30, 2020, Klaytn focuses on providing an enhanced blockchain experience that encompasses a full suite of simple and practical blockchain features.
One defining aspect of Klaytn is its hybrid design, which combines the best elements of both public and private blockchains. It offers the transparency and decentralized nature of a public blockchain, while also offering the speed and efficiency of a private blockchain.
Technical Aspects
At its core, Klaytn operates on a hybrid consensus mechanism, combining Proof-of-Stake (PoS) and Byzantine Fault Tolerance (BFT) algorithms. This hybrid system allows Klaytn to process transactions faster than traditional blockchain platforms, boasting a block time of just 1 second.
Klaytn also introduces a unique feature known as the Klaytn Service Chain (KSC). The KSC enables businesses to run their own standalone blockchain, which can then be connected to the Klaytn main chain. This feature provides businesses with the flexibility and control of a private blockchain, while still being able to leverage the security and network effects of the public Klaytn blockchain.
Another important aspect of Klaytn is its native cryptocurrency, KLAY. KLAY is used for transaction fees and deployment costs within the Klaytn network, and it also serves as a reward for consensus node operators.
Team
Klaytn was developed by Ground X, a blockchain subsidiary of Kakao. The team behind Klaytn is a group of experienced professionals in the field of blockchain, software development, and business management. The project is led by CEO Jason Han, who is a seasoned software engineer and entrepreneur.
Kakao, the parent company of Ground X, is a major player in the South Korean tech industry, with a strong presence in messaging, fintech, content services, and more. With the backing of Kakao, Klaytn has been able to secure partnerships with various high-profile businesses and institutions.
One of the most prominent partnerships is with Samsung, which has integrated KLAY into its Blockchain Keystore, thereby allowing millions of Samsung users to easily access and store KLAY on their devices. Other notable partners include the likes of LG CNS, Union Bank of the Philippines, and online gaming company, WeMade.
With a combination of strong technical features, an experienced team, and powerful partnerships, Klaytn aims to drive mainstream adoption of blockchain technology and create a world where everyone can benefit from decentralized services.
How Does Klaytn (KLAY) Make Money?
Klaytn (KLAY) is a public blockchain platform that provides an easy user experience and development environment. As a digital platform, Klaytn's revenue generation methods are unique and diverse. Here we will explore how Klaytn makes money.
Transaction Fees
Just like any other blockchain platform, one of the primary sources of income for Klaytn is transaction fees. Every transaction or operation that takes place on the Klaytn blockchain requires a certain amount of KLAY, the platform's native cryptocurrency, as a fee. This fee acts as a form of payment to the nodes that process and validate the transactions.
Staking Rewards
Another way Klaytn generates revenue is through staking. Staking is a process where holders of a certain cryptocurrency lock up their tokens in a network as a form of participation. In the case of Klaytn, token holders can stake their KLAY tokens to earn rewards. The platform, in return, uses these staked tokens to maintain network security, validate transactions, and perform other essential blockchain functions.
Partnerships and Collaborations
Klaytn also generates funds through partnerships and collaborations with various businesses and organizations that wish to leverage its blockchain technology. These collaborations often involve the development of decentralized applications (dApps) on the Klaytn blockchain or the integration of Klaytn's technology into existing platforms.
How Can I Make Money with Klaytn?
Investing in cryptocurrencies like Klaytn's KLAY token can be a lucrative endeavor, but it requires careful planning and understanding. Here are a few ways you can make money with Klaytn.
Buying and Holding KLAY Tokens
One of the simplest ways to make money with Klaytn is by purchasing KLAY tokens and holding onto them. The value of KLAY, like most cryptocurrencies, fluctuates based on supply and demand dynamics in the market. If the demand for KLAY increases while the supply remains constant, the price of the token will likely rise, providing an opportunity for investors to sell their tokens at a profit.
Staking KLAY Tokens
As mentioned earlier, Klaytn offers a staking mechanism where KLAY holders can earn rewards. By staking their KLAY tokens in the network, holders can receive a portion of the transaction fees as rewards. This can be a lucrative passive income source, especially for those who hold a significant amount of KLAY tokens.
Trading KLAY Tokens
Active traders can also profit from the frequent price movements of KLAY tokens. This involves buying KLAY tokens when the price is low and selling them when the price increases. However, this method requires a comprehensive understanding of the market and a high tolerance for risk, as prices can be highly volatile.
Participating in Klaytn-Based Projects
Finally, participating in projects and platforms built on the Klaytn blockchain can also yield profits. This could involve using dApps, providing liquidity, or participating in Initial DEX Offerings (IDO) of tokens launched on the Klaytn platform.
In conclusion, both Klaytn as a platform and its users have various options to generate revenue. However, it's important to remember that as with any investment, participating in the cryptocurrency market involves risk. Always do your research and consider seeking advice from financial professionals before investing.
How Can I Buy Klaytn (KLAY)?
The Klaytn (KLAY) cryptocurrency has been getting a lot of attention recently. If you're interested in buying KLAY, this quick guide will walk you through the process.
Create an Account on Binance
The first step is to create an account on a cryptocurrency exchange that supports KLAY. Binance is one of the most popular options. Simply visit the Binance website and follow the instructions to create your account.
Verify Your Account
Before you can start trading, you'll need to verify your account. This usually involves providing some form of identification to comply with regulatory requirements. The verification process can take a few days, so it's best to get this step out of the way early.
Secure Your Account
Next, you'll want to secure your account. This usually involves enabling two-factor authentication, which adds an extra layer of security to your account. Binance will send you a code to enter every time you log in or make a transaction.
Deposit Fiat Or Cryptocurrency
Once your account is secure, you can deposit fiat currency (like USD or EUR) or cryptocurrency (like Bitcoin or Ethereum). To do this, navigate to the 'Deposits' section of the Binance website and follow the instructions.
Buy Klaytn (KLAY)
Now, you're finally ready to buy KLAY. Go to the 'Markets' section of the Binance website, find the KLAY market, and place your order. You can choose to buy at the current market price, or you can set a limit order to buy at a specific price.
Store Your KLAY in a Secure Wallet
The last step is to move your KLAY from the exchange to a secure wallet. Keeping your cryptocurrency in a wallet rather than on an exchange can help to protect it from potential hacks or other security breaches.
For a more detailed guide on how to buy KLAY, visit this page.
What are the Best Wallets for KLAY?
Once you have purchased your KLAY, it's crucial to store them in a secure wallet. Here are some of the best wallet options for KLAY.
Ledger Nano S
The Ledger Nano S is a hardware wallet that supports KLAY. It's a secure offline storage solution that protects your cryptocurrency from potential hacks.
Trust Wallet
Trust Wallet is a mobile wallet that supports KLAY. It's user-friendly and has a built-in Web3 browser that allows you to interact with decentralized applications (DApps) directly from the app.
Atomic Wallet
Atomic Wallet is a desktop wallet that supports KLAY. It's known for its security features and user-friendly interface.
Remember, the security of your KLAY is ultimately your responsibility. Always use a secure wallet, never share your private keys, and be wary of phishing attempts.
How Can I Find More Klaytn (KLAY) News?
In order to stay up-to-date with the latest news and developments about Klaytn (KLAY), there are several reliable resources available. These include the official Klaytn website, their comprehensive whitepaper, as well as their social media channels on Twitter and Reddit.
The official Klaytn website is the primary source of information about this cryptocurrency. It provides comprehensive details about the project, its objectives, and its progress. Regular updates and announcements are also posted on the website, making it an essential resource for anyone interested in Klaytn.
For a more in-depth understanding of Klaytn, the project's whitepaper is an excellent resource. It provides detailed information about the technology behind Klaytn, its use cases, and its future plans. Reading the whitepaper is highly recommended for anyone considering investing in Klaytn or using its platform.
Klaytn's official Twitter account is another excellent source of information. The account is regularly updated with news about the project, announcements, and insights from the team. It's also a great place to interact with the Klaytn community and join the conversation about this innovative project.
Reddit has a dedicated subreddit for Klaytn where users from around the world discuss the latest news and developments about the project. It's a great place to ask questions, share thoughts, and engage with other Klaytn enthusiasts.
Coins Similar To Klaytn (KLAY)
Apart from Klaytn, there are several other cryptocurrencies that are worth exploring. These include Pundi X (New), Braintrust, MediBloc, and Galxe.
Pundi X (New) is a blockchain-based solution designed to enable seamless transactions between digital and traditional currencies. This innovative platform is transforming the way we think about financial transactions. Visit the provided link to learn more about Pundi X (New).
Braintrust is a decentralized talent network that connects technical freelancers with organizations in need of their services. By leveraging blockchain technology, Braintrust is changing the way we think about freelancing and talent sourcing. You can learn more about Braintrust by visiting the link.
MediBloc is a decentralized healthcare information platform. By using blockchain technology, MediBloc aims to create a healthcare ecosystem where data is easily accessible, yet securely protected. To find out more about how MediBloc is revolutionizing healthcare, visit the link provided.
Galxe is a cryptocurrency that aims to provide a platform for decentralized finance (DeFi). By leveraging blockchain technology, Galxe is creating a transparent and accessible financial system. Visit the link to delve deeper into what Galxe has to offer.