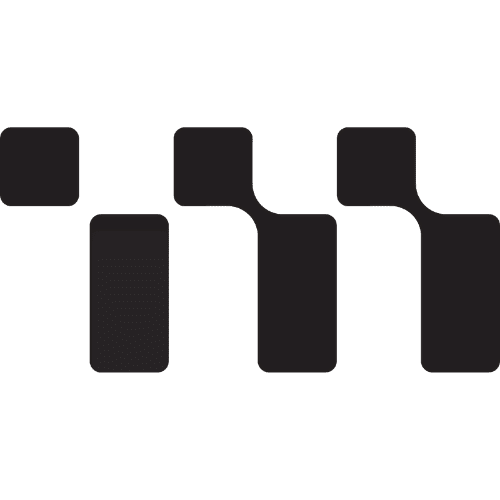 Metadium (META)
$ 0.0230370
| | | |
| --- | --- | --- |
| | | |
| | | | | | |
| --- | --- | --- | --- | --- | --- |
| | 2018-10-09 | N/A | 2,000,000,000 | 0 | NO |
| blockchain | 0 | 0 | 0 | 0 | Trade |
Metadium (META) price today is $0.0230370 USD. Trading volume was 4,079.64 META in the last 24 hours. Current market cap of Metadium is $46,074,076 USD. Metadium has a circulating supply of 0 META coins out of a maximum supply of 2,000,000,000 META coins.
An In-Depth Look at Metadium (META)
What is Metadium (META)?
Metadium is a blockchain-based identity protocol built to improve the way we interact with the digital world. The project was launched on October 9, 2018, by a team of dedicated developers with a vision to create a self-sovereign identity ecosystem. The Metadium team firmly believes in the potential of blockchain technology to solve the problem of identity theft and fraud, and aims to provide a secure, decentralized platform for managing user identities.
The core team of Metadium consists of experienced professionals from various fields. Justin Park, the CEO, has a wealth of experience in the IT and blockchain sectors, while Ryan Uhr, the Chief Technology Officer, is a seasoned software engineer with a strong background in cryptography and blockchain development. The team also includes marketing experts, blockchain developers, and advisors with a deep understanding of the digital identity landscape.
Metadium operates on its native cryptocurrency, META, which is used to facilitate transactions within the network and incentivize participants. It also serves as a governance token, allowing holders to participate in the decision-making process of the platform.
Metadium (META) Use Cases
Self-Sovereign Identity
One of the primary use cases of Metadium is to provide a self-sovereign identity for users. This concept means that individuals have complete control over their personal data. Rather than relying on third-party services to store and manage their personal information, users can store their data on the Metadium blockchain, where it is secured by robust encryption algorithms.
This approach offers numerous benefits. It significantly reduces the risk of identity theft, as users' personal data is not stored in a centralized database that can be hacked. It also gives users more control over their data, allowing them to decide who can access their information and under what conditions.
Digital Identity Verification
Metadium can also be used for digital identity verification. Businesses, governments, and other organizations can use the platform to verify the identities of their customers or users quickly and accurately, without needing to collect and store sensitive personal information. This not only enhances security but also streamlines the verification process, saving time and resources.
For example, a bank could use Metadium to verify the identity of a customer opening a new account. The customer would simply need to provide their Metadium ID, and the bank could immediately verify their identity without needing to collect and store personal data.
Decentralized Applications (dApps)
Another use case of Metadium is the development of decentralized applications (dApps). Developers can use the Metadium blockchain to build dApps that leverage its identity verification capabilities. These dApps can range from social media platforms that require user verification, to voting systems that need to verify the identities of voters.
In addition to these use cases, Metadium's open-source nature allows developers to create a plethora of applications that can leverage its decentralized identity protocol.
In conclusion, Metadium is a promising blockchain project that aims to revolutionize the way we manage and verify our identities in the digital world. By providing a secure, decentralized platform for managing identities, Metadium has the potential to significantly reduce identity theft and fraud and give users more control over their personal data.
How Can I Buy Metadium (META)?
Interested in diving into the world of cryptocurrency and want to get your hands on some Metadium (META)? Here's a step-by-step guide to help you get started.
Create an Account on Bithumb
First things first, you'll need to create an account on a cryptocurrency exchange that lists Metadium (META). One such exchange is Bithumb. To create an account, you will need to provide an email address and create a secure password.
Verify Your Account
After you've created your account, you'll need to verify it. This usually involves providing some form of identification, such as a driver's license or passport, and verifying your email address. The verification process can take a few hours to a few days, depending on the exchange.
Secure Your Account
Once your account is verified, it's crucial to secure it. Enable two-factor authentication (2FA). This adds an extra layer of security by requiring you to enter a unique code each time you log in. Some exchanges also allow you to add a backup phone number or email address.
Deposit Fiat Or Cryptocurrency
Now that your account is secure, it's time to deposit funds. You can either deposit fiat currency (like USD or EUR) or another cryptocurrency like Bitcoin (BTC) or Ethereum (ETH). Depending on the exchange, you may need to go through an additional verification process to deposit fiat currency.
Buy Metadium (META)
With funds in your account, you're ready to buy Metadium (META)! Navigate to the exchange's trading page, find the META trading pair (like META/BTC or META/ETH), enter the amount of META you want to buy, and place your order.
Store Your META in a Secure Wallet
The final step is to withdraw your newly-purchased META to a secure wallet. Storing your META in a wallet instead of on the exchange reduces the risk of your funds being stolen if the exchange is hacked.
What are the Best Wallets for META?
Now that you have some META, you need a secure place to store it. Here are some of the best wallets for Metadium (META).
Ledger Nano S/X: These hardware wallets are renowned for their security. They allow you to hold your META offline, reducing the chance of theft.
Trust Wallet: This mobile wallet is user-friendly and supports a wide range of cryptocurrencies, including META.
MetaMask: This browser extension allows you to interact with decentralized applications and manage your digital assets, including META.
You can find in-depth reviews and comparisons of these wallets and more online. Remember, the security of your META is in your hands. Always use a wallet that you trust and understand.
If you're new to cryptocurrency and need more detailed guidance on buying Metadium (META), consider visiting this comprehensive guide. It provides a thorough walkthrough of the buying process, helping you navigate the world of cryptocurrency with ease.
Metadium (META) Tokenomics
Understanding the tokenomics of any cryptocurrency is crucial for potential investors and participants. For Metadium (META), here are the key figures:
Circulating Supply: 1687369624 META
Max Supply: 0 META
Total Supply: 2000000000 META
Oustanding Supply (supply not yet issued): na%
Circulating Supply
Metadium (META) currently has a circulating supply of 1,687,369,624 META. This figure represents the number of META tokens that are currently available and circulating in the market.
Max Supply
Interestingly, Metadium (META) has a max supply of 0 META. This indicates that the cryptocurrency does not have a predefined maximum number of tokens that can be mined or produced. This could imply that the creators of META have not set a cap on the number of META tokens that can exist.
Total Supply
The total supply of Metadium (META) tokens is set at 2,000,000,000 META. This is the total number of META tokens that have ever been created. This figure includes all tokens that are currently in circulation, as well as any tokens that have been burned, lost, or are otherwise not accessible.
Outstanding Supply
The outstanding supply for Metadium (META) is not applicable (na%). The outstanding supply typically refers to the number of coins or tokens that are yet to be issued. However, this percentage is not available for META, which could be due to the lack of a maximum cap on the number of tokens that can be created.
How Can I Find More Metadium (META) News?
Staying informed about the latest news and updates is crucial for successful participation in the world of cryptocurrency. For Metadium (META), there are several resources where you can find the most recent information:
The official Metadium website is the most reliable source of information for all things related to META. It provides comprehensive information about the project, its team, roadmap, and more.
The whitepaper is a detailed document that provides in-depth information about the Metadium project. It includes everything from the project's goals and objectives, to its technical specifications and planned developments.
Following Metadium on Twitter is another great way to stay updated with the latest news and announcements. The team regularly posts updates about the project, as well as any upcoming events or partnerships.
The Metadium subreddit is a community-driven platform where users can discuss various topics related to Metadium. Here, you can find discussions about the latest developments, share ideas, and interact with other META enthusiasts.