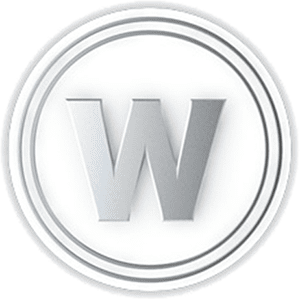 WhiteCoin (XWC)
$ 0.0711767
| | | |
| --- | --- | --- |
| | | |
| | | | | | |
| --- | --- | --- | --- | --- | --- |
| | 2014-04-13 | PoW/PoS | 1,000,000,000 | 0 | NO |
| blockchain | 0 | 0 | 16,673,596 | 0 | Trade |
WhiteCoin (XWC) price today is $0.0711767 USD. Trading volume was 0.00 XWC in the last 24 hours. Current market cap of WhiteCoin is $69,441,143 USD. WhiteCoin has a circulating supply of 0 XWC coins out of a maximum supply of 1,000,000,000 XWC coins.
What is WhiteCoin (XWC) | The Only Guide You Need
WhiteCoin (XWC) is an open-source cryptocurrency that operates on a community-based standard of growth and development. The project utilizes a multi-tier architecture that combines the best of Bitcoin's core infrastructure and the innovative addition of the XWC Service Layer.
WhiteCoin offers a secure and robust investment opportunity, using Proof-of-Stake 3.0 for its consensus protocol. This helps ensure the network's decentralization and provides an efficient system for transactions and block creation.
Who Created WhiteCoin and What Problem Does It Solve?
The WhiteCoin project is a community-driven initiative that came into existence in 2014. It was created as a reaction to the centralization and transparency issues that have affected the crypto world. The founding team is anonymous, focusing on community involvement in the coin's evolution.
The key problem WhiteCoin aims to solve is the centralization seen in the development and governance of many cryptocurrencies. It seeks to do this by focusing on an active and engaged community, allowing for a more decentralized and democratic form of governance.
Moreover, by employing a Proof-of-Stake consensus mechanism, WhiteCoin is tackling the energy consumption problem associated with Proof-of-Work cryptocurrencies like Bitcoin.
How Can I Buy WhiteCoin (XWC)
WhiteCoin (XWC) can be purchased on the XT.com exchange. Here are the steps:
Acquire USDT on Binance.
Transfer your USDT to XT.com.
On XT.com, you can exchange your USDT for XWC.
Remember to factor in the transfer and transaction fees into your purchase.
What are the Tokenomics
WhiteCoin has a maximum supply of 1,000,000,000 XWC. As of August 2023, the circulating supply is at 764,324,623 XWC.
Best Wallets for WhiteCoin
WhiteCoin can be stored in any wallet that supports its blockchain. Some popular choices include:
WhiteCoin Core: The official WhiteCoin wallet available for Windows, macOS, and Linux.
Coinomi: A popular multi-currency wallet available for desktop and mobile.
Ledger: A hardware wallet for those prioritizing security.
Always remember to keep your private keys safe. Never share them with anyone.
How Can I Find More WhiteCoin News
To stay updated on WhiteCoin, you can follow their official channels:
Coins Similar to WhiteCoin
While WhiteCoin is unique, there are other projects with similar philosophies or structures. Some of these include:
Dash: Known for its focus on user experience and speed, with a community governance model.
PivX: It uses a Proof-of-Stake mechanism and focuses on privacy.
Decred: A project that emphasizes decentralized governance.
As always, it's crucial to do thorough research before investing in any cryptocurrency. While the upsides can be high, so can the risks.
WhiteCoin, with its focus on community-driven development and an efficient Proof-of-Stake consensus mechanism, has carved out a unique place in the crypto space. Whether you are an investor, a potential user, or someone interested in the philosophy behind it, WhiteCoin offers a lot to explore.