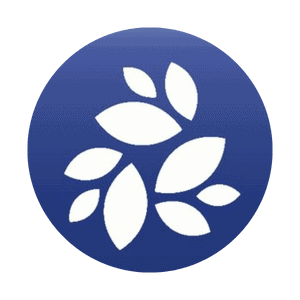 NKN (NKN)
$ 0.0856320
| | | |
| --- | --- | --- |
| | | |
| | | | | | |
| --- | --- | --- | --- | --- | --- |
| | 2019-06-29 | PoR | 1,000,000,000 | 107,533,443 | NO |
| blockchain | 0 | 0 | 5,867,227 | 0 | Trade |
NKN (NKN) price today is $0.0856320 USD. Trading volume was 608,893.70 NKN in the last 24 hours. Current market cap of NKN is $65,468,544 USD. NKN has a circulating supply of 107,533,443 NKN coins out of a maximum supply of 1,000,000,000 NKN coins.
An In-Depth Look at NKN (NKN)
What is NKN (NKN)?
NKN, or New Kind of Network, is an innovative project in the blockchain and cryptocurrency space. It was launched on May 28, 2018, by a highly experienced team of professionals with a background in network infrastructure, blockchain, and business development. The main goal of NKN is to revolutionize the way network connectivity and internet bandwidth are handled and distributed.
The team behind this project includes notable industry veterans such as Yanbo Li, the founder of Onchain, which is a renowned blockchain technology company. Other team members include Bruce Li, the former leader of Nokia Networks in North America, and Yilun Zhang, a highly experienced network architect.
NKN intends to use blockchain to incentivize people to share their unused network connectivity and bandwidth, thereby creating a decentralized, peer-to-peer internet. The NKN token serves as the currency within this network, being used as a reward for those who share their resources and as a payment method for those who wish to use the resources.
NKN (NKN) Use Cases
Decentralized Internet Connectivity
One of the main use cases of NKN is the creation of a decentralized internet. By incentivizing users to share their unused bandwidth, NKN aims to create a distributed network that doesn't rely on central servers or internet service providers. This could potentially lead to a more resilient, efficient, and democratic internet, where resources are shared and used more effectively.
Peer-to-Peer Payments
The NKN token serves as a medium of exchange within the NKN network. Users who share their unused bandwidth are rewarded with NKN tokens, which they can then trade or use to purchase services within the network. This creates a peer-to-peer economy, where users are both consumers and providers of network resources.
Data Transmission and Storage
NKN's network infrastructure also allows for decentralized data transmission and storage. This can be used for various applications, such as secure and private communication, decentralized content delivery networks, and distributed file storage systems. By leveraging blockchain technology and peer-to-peer networking, NKN can provide these services with high reliability, security, and cost-effectiveness.
IoT and Edge Computing
The NKN network can also be used for Internet of Things (IoT) and edge computing applications. In these scenarios, devices can communicate with each other directly through the NKN network, without relying on central servers. This can lead to more efficient and secure IoT applications, as well as enable new use cases such as decentralized machine learning and AI processing.
In conclusion, NKN is a promising project that aims to revolutionize the way we think about and use network connectivity. By leveraging blockchain technology and peer-to-peer networking, NKN has the potential to create a more democratic, efficient, and resilient internet. Whether it's for internet connectivity, data transmission, or IoT applications, the possibilities for NKN are vast and exciting.
How Can I Buy NKN (NKN)?
The process of purchasing NKN (NKN) can be broken down into a series of steps, beginning with account creation on a reputable cryptocurrency exchange and ending with securely storing your new assets.
Create an Account on Binance
To begin, navigate to Binance, one of the leading cryptocurrency exchanges globally. Once on the site, locate the "Register" button, usually situated in the top right corner of the page. You will need to provide basic information such as an email address and create a strong password.
Verify Your Account
Once you've successfully registered, Binance will require you to verify your account. This process involves providing further personal details to comply with Know Your Customer (KYC) regulations. You may be asked to upload a piece of government-issued ID and a recent utility bill or bank statement.
Secure Your Account
Security is paramount when dealing with digital assets. Enable two-factor authentication (2FA) on your Binance account. This adds an extra layer of security, as any login attempts or withdrawal requests will need to be confirmed via a second device, usually your mobile phone.
Deposit Fiat Or Cryptocurrency
With your account created and secured, it's time to deposit funds. Binance offers various deposit methods, including bank transfer, credit/debit card, and transferring existing cryptocurrency holdings. Depending on your region and the method chosen, the time it takes for the funds to appear in your account can vary.
Buy NKN (NKN)
Once your account is funded, navigate to the NKN trading page. Here, you can enter the amount of NKN you wish to purchase and execute your order. Remember to review the transaction details before confirming the purchase.
Store Your NKN in a Secure Wallet
Finally, it's crucial to store your newly acquired NKN securely. While keeping small amounts on Binance for trading is acceptable, it's safer to move larger holdings to a secure wallet. This can be a hardware wallet, a software wallet, or a wallet on your mobile device.
What are the Best Wallets for NKN?
Choosing a wallet to store your NKN is a crucial step in securing your investment. Here are some of the best wallets for NKN:
Trust Wallet: This mobile wallet supports a wide range of cryptocurrencies, including NKN. It's user-friendly and comes with built-in security features.

Ledger Nano S: This hardware wallet is considered one of the safest options for storing cryptocurrencies. It keeps your NKN offline and away from potential online threats.

Trezor: Another reputable hardware wallet, Trezor offers top-notch security and supports numerous cryptocurrencies, including NKN.

MetaMask: This browser-based wallet is perfect for Ethereum-based tokens, including NKN. It's easy to use and ideal for interacting with decentralized applications (dApps).
Remember, the security of your NKN heavily relies on your wallet choice and how you manage it. Always keep your private keys confidential and consider using hardware wallets for substantial investments.
For a more detailed guide on how to buy NKN, please visit here.
NKN (NKN) Tokenomics
NKN, or New Kind of Network, is a decentralized, peer-to-peer network connectivity protocol and ecosystem powered by a native blockchain. It uses economic incentives to motivate Internet users to share network connections and utilize unused bandwidth. The NKN token is the utility token in the NKN ecosystem and is used for various purposes within the network, including network data transmission and mining rewards.
Circulating Supply
The circulating supply is the number of tokens that are currently available and active in the market. As of the writing of this article, the circulating supply of NKN is 754,831,362 NKN. This represents the amount of NKN that is currently in circulation and available for trading in the market.
Max Supply
The max supply refers to the total quantity of a cryptocurrency token that will ever exist. For NKN, this figure stands at 1,000,000,000 NKN. This finite supply is a common characteristic of cryptocurrencies and is one of the factors that can influence its price over time.
Total Supply
The total supply of a cryptocurrency is the total amount of coins in existence right now. The total supply of NKN is currently the same as its circulating supply, which is 754,831,362 NKN. This means all the NKN that have been mined or generated to date.
Outstanding Supply
The outstanding supply is the proportion of coins that have not yet been issued. For NKN, the outstanding supply is about 25% of the total supply. That means that about a quarter of all NKN tokens are not yet in circulation and have the potential to affect the market in the future when they are released.
How Can I Find More NKN (NKN) News?
Keeping up-to-date with the latest NKN news is essential for anyone investing in or using the NKN network. Many resources provide regular updates, news, and insights about NKN. Here are some of the key sources:
NKN Website
The official NKN website https://nkn.org/ is the first place you should check for the latest news and updates. The site provides comprehensive information about the NKN project, including its mission, team, and partnerships. In addition, it offers a blog section where you can find articles, updates, and news about NKN.
NKN Whitepaper
The NKN whitepaper is a comprehensive document that provides in-depth information about the NKN project. It discusses the project's vision, technology, and plans for the future. You can access the NKN whitepaper at https://nkn.org/wp-content/uploads/2020/10/NKN_Whitepaper.pdf.
NKN Twitter
Social media platforms are always a great source of up-to-the-minute news, and NKN's Twitter account is no exception. Follow NKN on Twitter at https://twitter.com/nkn_org for the latest updates and news about the project.
NKN Reddit
Reddit is a popular platform for cryptocurrency communities, and NKN is no exception. You can join the NKN community on Reddit at https://reddit.com/r/nknblockchain to participate in discussions, ask questions, and find the latest news and updates about NKN.