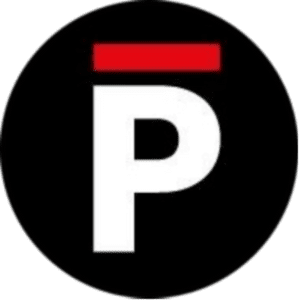 Persistence (XPRT)
$ 0.1720271
| | | |
| --- | --- | --- |
| | | |
| | | | | | |
| --- | --- | --- | --- | --- | --- |
| | 2019-05-01 | N/A | 403,308,352 | 182,974,328 | NO |
| blockchain | 0 | 0 | 0 | 0 | Trade |
Persistence (XPRT) price today is $0.1720271 USD. Trading volume was 65,247.23 XPRT in the last 24 hours. Current market cap of Persistence is $29,007,796 USD. Persistence has a circulating supply of 182,974,328 XPRT coins out of a maximum supply of 403,308,352 XPRT coins.
What is Persistence (XPRT)? The Only Guide You Need
In the vast expanse of the cryptocurrency universe, certain stars shine brighter than others. Among them is Persistence, also known by its ticker XPRT. But what makes Persistence unique in a galaxy filled with digital currencies? In this guide, we'll delve deep into the world of XPRT, uncovering its origins, its mission, and why it's garnered so much attention.
---
What is XPRT?
Persistence (XPRT) is a cutting-edge cryptocurrency project focused on bridging the realms of decentralized finance (DeFi) and traditional finance. By leveraging blockchain technology, Persistence aims to bring about new financial products and services that can cater to both institutional and crypto-native users.
Team and Launch Date:
Persistence was launched on January 1, 2021. The project is backed by a team of seasoned professionals with a rich background in both the traditional financial sector and the blockchain industry. Their combined expertise has been pivotal in steering the project towards its goal of redefining the financial landscape through innovative solutions.
---
Problem & Use Cases
The financial world is vast and varied, with a plethora of challenges that need addressing. Here's a breakdown of the problems Persistence seeks to solve and the use cases it offers:
Bridging Traditional and Decentralized Finance: There's a chasm between the traditional finance sector and DeFi. Persistence aims to bridge this gap, allowing seamless interaction between the two worlds.
Liquidity Challenges: One of the key challenges in the financial sector is ensuring liquidity. Through its platform, Persistence offers solutions that enhance liquidity in both traditional and decentralized finance.
Access to Financial Instruments: Many people across the globe lack access to basic financial instruments. Persistence seeks to democratize access, ensuring everyone has a shot at financial prosperity.
Operational Inefficiencies: The traditional financial system is riddled with inefficiencies. By leveraging blockchain technology, Persistence offers streamlined operations, reducing costs and enhancing user experience.
---
How to Buy XPRT
If Persistence has piqued your interest and you're considering investing, here's a simple guide on how to buy XPRT:
Secure a Digital Wallet: Before diving into the world of cryptocurrency, it's imperative to have a digital wallet to store your assets. More on the best wallets for XPRT in the sections to come.
Register on an Exchange: Huobi is among the top exchanges where XPRT can be purchased. Visit Huobi here.
Fund Your Account: After registration, you'll need to deposit either cryptocurrency or fiat currency to buy XPRT.
Search and Buy: Once funded, navigate to the XPRT trading section and purchase the desired amount.
Transfer to Wallet: For utmost security, it's advisable to transfer your XPRT from the exchange to your personal digital wallet.
For a comprehensive guide on purchasing XPRT, be sure to check out How to Buy Persistence.
---
Tokenomics at August 2023
Circulating Supply: 176,121,171 XPRT
Total Supply: 183,921,171 XPRT
Max Supply: 403,308,352 XPR
Alright, let's dive into the remaining sections:
---
Initial Token Distribution & Vesting Schedule
One of the aspects that define the credibility and transparency of a crypto project is its token distribution and vesting schedule. As of now, Persistence has maintained transparency regarding its tokenomics, but specific details about its initial token distribution and vesting schedule are not publicly provided in standard formats. Interested parties and investors are advised to refer directly to Persistence's official documentation or engage with their community for in-depth specifics.
---
Best Wallets for Persistence (XPRT)
For those committed to the Persistence journey, storing XPRT securely is paramount. Here are some top wallet recommendations:
Persistence Wallet: This is the official wallet for XPRT, tailored for seamless transactions and staking. Visit the official site for more details.
Mobile Wallets: A number of renowned mobile wallets support XPRT, offering the convenience of managing your assets on the go.
Hardware Wallets: For heightened security, consider hardware wallets like Ledger or Trezor, which have been community favorites. These wallets keep your XPRT offline, safeguarding them from potential online threats.
Web Wallets: There are web-based wallet options compatible with XPRT, ensuring easy access and management from any device with internet connectivity.
Remember, no matter which wallet you opt for, always prioritize security. Regularly update software, use strong, unique passwords, and consider two-factor authentication.
---
How to Find More Persistence (XPRT) News
In the fast-paced world of crypto, staying updated with the latest news and developments is crucial. Here's where you can get the freshest updates on Persistence:
---
Persistence's mission to bridge the divide between traditional finance and decentralized finance is not just ambitious but holds the promise of a financial revolution. As the lines between these two worlds blur, projects like Persistence (XPRT) are at the forefront, driving innovation and ensuring a more inclusive and efficient financial ecosystem for all.
How to buy Persistence
Persistence is a top cryptocurrency and is available on virtually all cryptocurrency exchanges. The best places to buy Persistence for low fees and best prices are
Where to buy Persistence
You can buy Persistence with GBP in the UK using Crypto.com, Coinbase, and Luno. In France and the rest of the EU, you can also buy Persistence with EURO on these same exchanges. In places where buying Crypto is difficult e.g. Nigeria, you can buy bitcoin with the local currency (naira) by using Binance P2P and swapping with Persistence
You can find other places to buy Persistence on our long list of the best cryptocurrency exchanges.
Persistence Wallets
The best wallets for Persistence are Ledger, Trezor, Math Wallet, and Trust Wallet
Find more Persistence news by visiting the Persistence Website and the Persistence Reddit