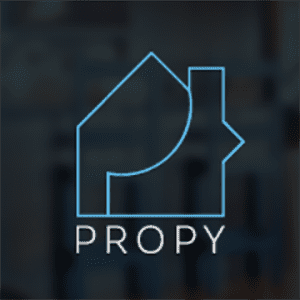 Propy (PRO)
$ 0.2248000
| | | |
| --- | --- | --- |
| | | |
| | | | | | |
| --- | --- | --- | --- | --- | --- |
| ETH | 2017-07-17 | N/A | -1 | 0 | NO |
| token | 0 | 0 | 0 | 0 | Trade |
Propy (PRO) price today is $0.2248000 USD. Trading volume was 1,112.22 PRO in the last 24 hours. Current market cap of Propy is $22,480,000 USD. Propy has a circulating supply of 0 PRO coins out of a maximum supply of unlimited PRO coins.
Introduction
In today's rapidly advancing digital age, the intersection of real estate and blockchain may seem unexpected to some. However, Propy emerges at this very intersection, pioneering a new era for real estate transactions. With its unique blend of technology and property management, Propy is redefining the boundaries of real estate.
What is Propy?
Launched on September 19, 2017, Propy is an innovative platform that leverages blockchain technology to facilitate real estate transactions. Propy aims to simplify the home buying process at its core, making it more secure, transparent, and efficient.
The Team Behind Propy
Propy is not just a product of technology; it's a brainchild of a dedicated team with a deep understanding of both the real estate and blockchain sectors. Their combined expertise ensures that Propy is not just a tool, but a revolutionary step forward in the real estate world.
What problem does Propy solve/what are its use cases?
Propy isn't just another blockchain project; it addresses real-world challenges:
Decentralized Transactions: Propy allows for property rights to be securely stored and transferred online, ensuring protection against fraud.
International Purchases: It streamlines the process of buying properties across borders, eliminating traditional barriers.
Transparency: Every transaction on Propy is recorded on the blockchain, ensuring transparency and security.
Efficiency: Propy reduces the need for middlemen, speeding up transactions and reducing costs.
How can I buy Propy?
Acquiring Propy tokens is a seamless experience. Here's how you can do it:
Register or log in to Bitrue.
Head over to the trading section and locate Propy.
Choose your preferred trading pair, like PRO/BTC or PRO/ETH.
Specify the amount you'd like to purchase and finalize your transaction.
For a detailed guide on how to buy Propy, please visit How to Buy Propy.
What are the tokenomics for Propy?
Propy's token economics are clear-cut:
Total Supply: 100,000,000 PRO
Circulating Supply: 100,000,000 PRO
What was the initial token distribution of Propy?
| Category | Amount (PRO) | Percentage of Total Supply |
| --- | --- | --- |
| Token Sale (ICO) | 35,000,000 | 35% |
| Team and Advisors | 15,000,000 | 15% |
| Network Growth | 35,000,000 | 35% |
| Reserves | 15,000,000 | 15% |
| Total Supply | 100,000,000 | 100% |
What are the best wallets for Propy?
Storing your Propy tokens safely is of paramount importance. Consider the following wallets:
How can I find more Propy news?
To stay abreast of the latest developments and news about Propy:
---
Conclusion
Propy, with its groundbreaking approach, is more than just a blend of real estate and technology. It's a vision for a more secure, transparent, and efficient property market. Whether you're a real estate enthusiast, a tech aficionado, or both, understanding Propy offers insights into the transformative power of blockchain in the property realm.
How to buy Propy
Propy is a top cryptocurrency and is available on all major cryptocurrency exchanges. The best places to buy Propy for low fees and best prices are
Where to buy
You can buy Propy with GBP in the UK using Crypto.com, Coinbase, and Luno. In France and the rest of the EU, you can also buy Propy with EURO on these same exchanges. In places where buying Crypto is difficult e.g. Nigeria, you can buy bitcoin with the local currency (naira) by using Binance P2P and swapping with Propy
You can find other places to buy Propy (PRO) on our long list of the best cryptocurrency exchanges.
Propy Wallets
The best wallets for Propy are Ledger, Trezor, Math Wallet, and Trust Wallet
Find more Propy (PRO) news by visiting the Propy Website and the Propy Reddit