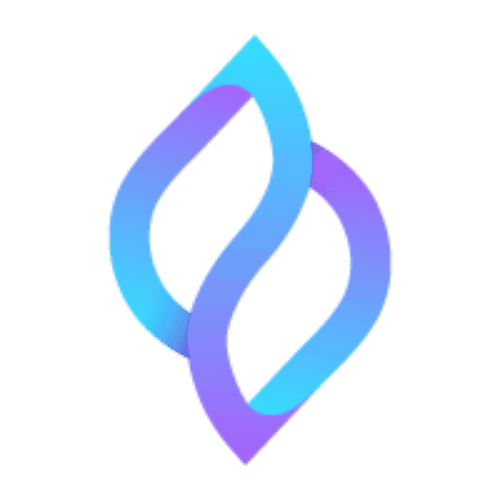 Seedify.fund (SFUND)
$ 0.6050186
| | | |
| --- | --- | --- |
| | | |
| | | | | | |
| --- | --- | --- | --- | --- | --- |
| BNB | 2021-02-25 | N/A | -1 | 0 | NO |
| token | 0 | 0 | 0 | 0 | Trade |
Seedify.fund (SFUND) price today is $0.6050186 USD. Trading volume was 2,617.46 SFUND in the last 24 hours. Current market cap of Seedify.fund is $60,501,857 USD. Seedify.fund has a circulating supply of 0 SFUND coins out of a maximum supply of unlimited SFUND coins.
An In-Depth Look at Seedify.fund (SFUND)
What is Seedify.fund (SFUND)?
Seedify.fund (SFUND) is a decentralized innovation fund and community-driven blockchain incubator, launched on March 29, 2021. Seedify.fund aims to empower blockchain innovations and project creators with its decentralized fund and incubator model. It intends to create a community-driven environment where project creators can get the support and tools they need to thrive while rewarding the community for their participation.
The Team Behind Seedify.fund
The team behind Seedify.fund is a group of experienced and dedicated individuals who believe in the power of decentralization to create positive change. They are committed to creating an environment where blockchain innovations can thrive, and where the community can play a significant role in shaping these innovations. The team's passion for blockchain technology and its potential for disruption is what drives them to continually innovate and push the boundaries of what is possible.
Launch Date
Seedify.fund (SFUND) was officially launched on March 29, 2021. Despite being relatively new to the blockchain scene, it has quickly gained traction due to its innovative approach to funding blockchain projects. The project's rapid growth and success can be attributed to the team's dedication and the positive response from the community.
Seedify.fund (SFUND) Use Cases
Seedify.fund has several use cases that make it a significant player in the blockchain world. It provides a platform where project creators can access funding, tools, and community support to help them succeed. At the same time, it offers community members the opportunity to support projects they believe in and share in their success.
Blockchain Project Incubator
Seedify.fund operates as a blockchain project incubator. It provides project creators with the necessary tools and resources to develop and launch their projects. This includes providing financial support, technical guidance, and a platform to engage with the community. This unique approach to project incubation ensures that projects have the best chance of success while also fostering a sense of community involvement.
Community Driven Fund
One of the key features of Seedify.fund is its community-driven fund. This fund allows community members to support projects they believe in. In return, these supporters can share in the success of the projects they support. This not only provides a source of funding for project creators but also incentivizes community participation.
Reward Distribution
Seedify.fund also has a unique reward distribution model. The rewards from the success of incubated projects are distributed among the community members who supported them. This means that community members not only have the opportunity to support projects they are passionate about but also share in their success.
To conclude, Seedify.fund is a promising project in the blockchain space. Its innovative approach to project incubation and community involvement sets it apart from other projects. As it continues to grow and evolve, it is expected that Seedify.fund will play a significant role in supporting and shaping the future of blockchain technology.
How Can I Buy Seedify.fund (SFUND)?
Create an Account on KuCoin
To purchase SFUND, you first need to create an account on a cryptocurrency exchange that supports SFUND trading. One such exchange is KuCoin. KuCoin is a user-friendly platform suitable for both novice and experienced traders. To create an account, visit their site and click on 'Sign Up'. You will be required to provide an email address and create a password.
Verify Your Account
After setting up your account, you'll need to verify your identity. This process, known as Know Your Customer (KYC), is a standard security measure in the cryptocurrency industry. It typically involves providing a form of government-issued ID and proof of address, such as a utility bill.
Secure Your Account
It's essential to secure your KuCoin account to protect your funds. Enable two-factor authentication (2FA) for an additional layer of security. This typically involves linking your account to your mobile device and generating unique codes via an app such as Google Authenticator.
Deposit Fiat or Cryptocurrency
Once your account is secure, you can deposit funds. KuCoin allows you to deposit either fiat currency or cryptocurrency. If you're new to cryptocurrencies, it may be easier to deposit fiat currency, such as USD or EUR. However, if you already own cryptocurrencies, you can deposit them into your KuCoin account and trade them for SFUND.
Buy Seedify.fund (SFUND)
After your deposit is reflected in your KuCoin account, you're ready to buy SFUND. Visit the exchange section of the platform, locate the SFUND market, and place an order. You can choose a market order for an instant purchase or a limit order to buy SFUND when its price reaches a certain level.
Store Your SFUND in a Secure Wallet
After buying SFUND, it's best to move your funds to a secure wallet. Storing your SFUND on an exchange exposes you to the risk of losing your funds if the exchange is hacked.
What are the Best Wallets for SFUND?
There are several wallets available that support SFUND. Each wallet offers different features, so it's essential to choose one that suits your needs.
Trust Wallet: Trust Wallet is a mobile wallet that allows you to manage your SFUND directly from your smartphone. It's user-friendly and has robust security features.

MyEtherWallet: MyEtherWallet is a web-based wallet that supports SFUND. It's easy to use and allows you to manage your SFUND from any device with an internet connection.

MetaMask: MetaMask is a browser extension wallet that supports SFUND. It's convenient and easy to use but remember to always keep your private keys safe.

Ledger Nano X: Ledger Nano X is a hardware wallet that supports SFUND. Hardware wallets are the most secure option, as they store your SFUND offline and away from potential hackers.
Remember, the security of your SFUND is ultimately your responsibility. Be sure to research each wallet thoroughly and always keep your private keys confidential.
For a more detailed guide on how to buy SFUND, you can visit the following link.
Seedify.fund (SFUND) Tokenomics
Seedify.fund, denoted as SFUND, is a cryptocurrency that's been gaining traction in the blockchain community. Its unique tokenomics model has attracted a significant number of investors, given the promising potential of the platform.
As of now, the circulating supply of the SFUND token stands at 51,017,452 SFUND. This figure represents the total number of tokens that are currently in circulation in the market and available for buying and selling. The circulating supply is an essential indicator of a token's value. It can affect the price of the token, especially when combined with demand from investors.
In terms of maximum supply, SFUND has a cap at 100,000,000 SFUND. The maximum supply is the total amount of SFUND tokens that there will ever be. This limit creates scarcity, which can potentially drive up the price of each token as the max supply is reached. Scarcity is a fundamental principle in economics that can significantly affect the value of an asset.
The total supply of SFUND also stands at 100,000,000 SFUND. This figure represents the number of SFUND tokens currently in existence. However, not all of these tokens are in circulation, as some are held by the project team or reserved for certain purposes.
Notably, the outstanding supply of SFUND, which is the supply not yet issued, stands at 49%. This remaining supply can influence the future market dynamics of the SFUND token. As this outstanding supply enters the circulation, it can potentially affect the token's price, depending on how it's managed.
How Can I Find More Seedify.fund (SFUND) News?
For those interested in the ongoing developments and news updates about Seedify.fund (SFUND), there are various resources available.
Seedify.fund Website
The official Seedify.fund Website serves as a comprehensive resource for all information related to SFUND. From the latest updates, project developments, to detailed explanations about the platform, the website covers it all.
Seedify.fund Whitepaper
For a more technical and in-depth understanding of Seedify.fund's vision, functionality, and future plans, the Seedify.fund Whitepaper is a must-read. It provides detailed insights into the project's roadmap, tokenomics, and underlying technology.
Seedify.fund Twitter
For real-time updates and announcements, follow the official Seedify.fund Twitter account. It's a great platform to stay connected with the community, participate in discussions, and get the latest news straight from the team.
Seedify.fund Reddit
To engage with the community, ask questions, share insights, or discuss the latest developments, the Seedify.fund Reddit page is a helpful resource. It's an active forum where SFUND enthusiasts, investors, and the team interact regularly.
In conclusion, Seedify.fund shows promising potential with its unique tokenomics and a vibrant community of supporters. By keeping an eye on the provided resources, you can stay up to date with all the latest developments about this exciting project.
Rank
Exchange
Country
Coin Types
Fees
Trade
1

Binance

Cayman Islands

378

Currencies including SFUND

0,10%

More infos
2

Etoro

Cyprus

34

Currencies including SFUND

0,10% > 1%

More infos
3

Coinbase

US

107

Currencies including SFUND

1,49% > 3,99%

More infos
4

Bitfinex

British Virgin Islands

150

Currencies including SFUND

0,10% > 0,20%

More infos