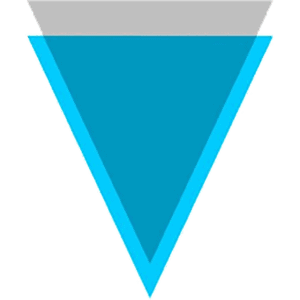 Verge (XVG)
$ 0.0033990
| | | |
| --- | --- | --- |
| | | |
| | | | | | |
| --- | --- | --- | --- | --- | --- |
| | 2017-09-26 | PoW | 16,555,000,000 | 0 | NO |
| blockchain | 6.25 | 150 | 7,133,521 | 35,993,136,380 | Trade |
Verge (XVG) price today is $0.0033990 USD. Trading volume was 4,417.35 XVG in the last 24 hours. Current market cap of Verge is $56,157,224 USD. Verge has a circulating supply of 0 XVG coins out of a maximum supply of 16,555,000,000 XVG coins.
Verge, symbolized as XVG, has captured the attention of many in the sprawling world of cryptocurrency. But what is Verge, and why does it stand out in the vast sea of digital currencies? This guide aims to unravel the intricacies of Verge, offering insights into its background, use cases, and how you can get involved.
---
What is XVG?
Verge, denoted by the symbol XVG, is a decentralized cryptocurrency designed with a focus on privacy and anonymity for its users. Unlike some other cryptocurrencies that use transparency as their main selling point, Verge aims to provide a more anonymous option for those who prioritize privacy in their financial transactions.
Team and Launch Date:
Verge was launched on October 9, 2014, and, unlike many other projects that emerge from well-funded Initial Coin Offerings (ICOs) or pre-mined beginnings, Verge started with a fair launch, without pre-mine or ICO. The team behind Verge is a diverse group of developers and community volunteers who share a common vision of making private, decentralized transactions accessible to all.
---
Problem & Use Cases
In the rapidly evolving world of cryptocurrencies, the battle between transparency and privacy rages on. Here's a simplified breakdown of the issues Verge seeks to address and the solutions it offers:
Anonymity Concerns: With many cryptocurrencies, transactions can be traced and linked back to individual users. Verge uses advanced technology to keep transactions untraceable.
Transaction Speeds: Slow transaction times can be a hindrance in the crypto world. Verge offers quick confirmation times, making it practical for everyday use.
Decentralization: Centralized systems pose risks of control and manipulation. Verge operates on a decentralized network, ensuring no single entity has control over the entire network.
Widespread Adoption: For a cryptocurrency to be successful, it needs to be accepted widely. Verge has partnerships that enable its use in real-world applications, bridging the gap between crypto and commerce.
---
How to Buy XVG
Interested in owning some XVG? Here's a step-by-step guide to help you buy Verge:
Set Up a Digital Wallet: Before purchasing any cryptocurrency, you'll need a digital wallet to store it. We'll discuss the best wallets for Verge in a subsequent section.
Register on an Exchange: Binance is a popular exchange where you can buy Verge. Click here to go to Binance.
Deposit Funds: Once registered, deposit your preferred currency into the exchange.
Purchase XVG: Navigate to the XVG trading pair and place an order to buy the desired amount of Verge.
Transfer to Your Wallet: For added security, it's recommended to transfer your XVG from the exchange to your personal wallet.
For a detailed guide on how to buy Verge, please visit How to Buy Verge.
Tokenomics at August 2023
Circulating Supply: 16,520,797,606 XVG
Total Supply: 16,520,797,594 XVG
Max Supply: 16,555,000,000 XVG
Initial Token Distribution & Vesting Schedule
Verge's inception stands out due to its commitment to fairness and decentralization. Unlike many other cryptocurrencies, there was no Initial Coin Offering (ICO) or pre-mining involved in its launch. This means there was no initial token distribution or vesting schedule for XVG. Every Verge coin in circulation has been mined by the community, ensuring an egalitarian distribution of coins.
---
Best Wallets for Verge (XVG)
For those looking to hold Verge, choosing the right wallet is crucial for security and ease of use. Here are some recommended wallets for XVG:
Verge Core Wallet: This is the official desktop wallet from Verge. It offers full control over your XVG and supports Windows, macOS, and Linux. Download here.
Mobile Wallet: Verge offers an official mobile wallet for both Android and iOS, allowing users to send and receive XVG on the go.
Hardware Wallets: For those looking for an extra layer of security, hardware wallets like Ledger and Trezor support Verge. These physical devices keep your XVG offline, safeguarding against online threats.
Paper Wallet: A paper wallet is a physical document containing your XVG public address and private key. It's a secure, offline method of storing Verge, but ensure it's kept in a safe place.
---
How to Find More Verge (XVG) News
Keeping up to date with the latest developments in the Verge community is essential for both enthusiasts and investors. Here are some resources to help you stay informed:
---
In a world saturated with cryptocurrencies, Verge has carved a niche for itself with its focus on privacy, speed, and decentralization. Whether you're an investor looking for the next big thing or a privacy advocate searching for a more anonymous way to transact online, Verge offers a compelling proposition. As the digital currency landscape continues to evolve, only time will tell where Verge's journey will lead, but it undoubtedly holds promise in the realms of privacy-focused cryptocurrencies
How to buy Verge
Verge is a top cryptocurrency and is available on all major cryptocurrency exchanges. The best places to buy Verge for low fees and best prices are
Where to buy
You can buy Verge with GBP in the UK using Crypto.com, Coinbase, and Luno. In France and the rest of the EU, you can also buy Verge with EURO on these same exchanges. In places where buying Crypto is difficult e.g. Nigeria, you can buy bitcoin with the local currency (naira) by using Binance P2P and swapping with Verge
You can find other places to buy Verge (XVG) on our long list of the best cryptocurrency exchanges.
Verge Wallets
The best wallets for Verge are Ledger, Trezor, Math Wallet, and Trust Wallet
Find more Verge (XVG) news by visiting the Verge Website and the Verge Reddit