Buying or mining any cryptocurrency requires a wallet for the storage of the rewards available. Technically speaking, the currency itself is not stored in the wallet. Instead, both a public and private key that "unlock" the currency are stored there — away from prying eyes.
Most miners store their cryptocurrency in a virtual wallet — provided by a third party. However, an increasing number of people are choosing a hardware wallet, which allows crucial information to be stored offline.
A hardware wallet is a physical drive that can be connected and disconnected from the network by the user. This removes the possibility of hackers and fraudsters stealing cryptocurrency via the Internet.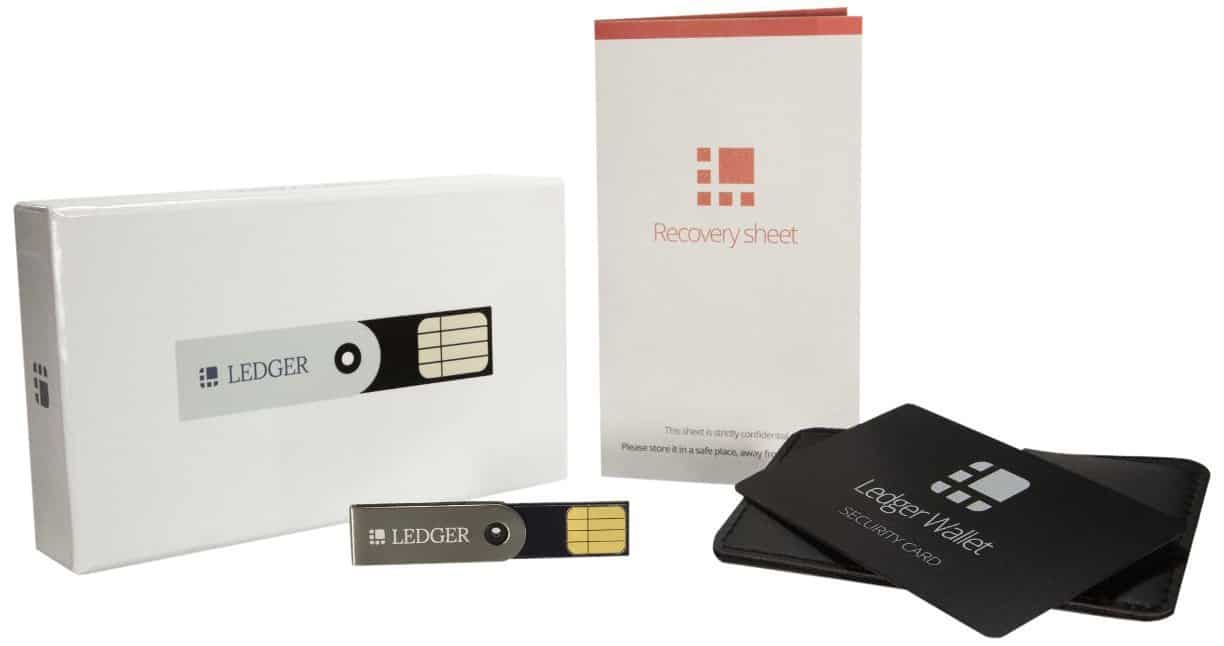 The Two Aspects of a Hardware Wallet
The average hardware wallet consists of a connected part and a disconnected part. The connected part performs the standard functions of any wallet by deciding which transactions to sign. It also holds the owner's public keys. The unconnected device holds the private key — off the Internet and away from the clutches of hackers.
What Are the Advantages of Using a Hardware Wallet?
There are several reasons why you might want to choose a hardware wallet over standard versions:
Hardware wallets are generally immune to the viruses intended to steal information
Most software used with hardware wallets is usually open source — so the user can validate the device's operation
A private key is usually stored in a protected microcontroller, so it can't be transferred from the device in plaintext
Hardware wallets never need to be imported into software in the way paper wallets do
How Secure Are Hardware Wallets?
While hardware wallets generally offer an added layer of security, they are not infallible. For example, they can be susceptible to scams that trick users into sending Bitcoin to a different address. Other issues that can pose a security risk include compromised production processes and insecure Random Number Generators.
Hardware Wallets on the Market Today
To ensure that you receive all of the benefits involved in using hardware wallets for cryptocurrency storage, it's important that you choose an authentic device from a trusted manufacturer. Thankfully, there are several on the market today:
TREZOR — Specifically designed for Bitcoin storage, TREZOR is also a transaction signing tool. Private keys are generated on the hardware itself, which means they are always beyond the reach of viruses and spyware.
Pi Wallet — Pi Wallet is ostensibly a tiny computer featuring the Armory Bitcoin client. The transactions are signed offline before being transferred to the network via a USB stick
KeepKey — KeepKey was specifically designed for the storage of Bitcoins. The user must verify every transaction via an OLED display screen and a confirmation button.
CoolWallet — This Bluetooth storage system ensures every cryptocurrency transaction is approved manually. The size of a credit card, this particular wallet pairs with a smartphone.
There are dozens of very effective cryptocurrency hardware wallets on the market today. Most provide the same basic functions, but they do so in differing ways. Do a little research to establish which wallet best serves your needs.