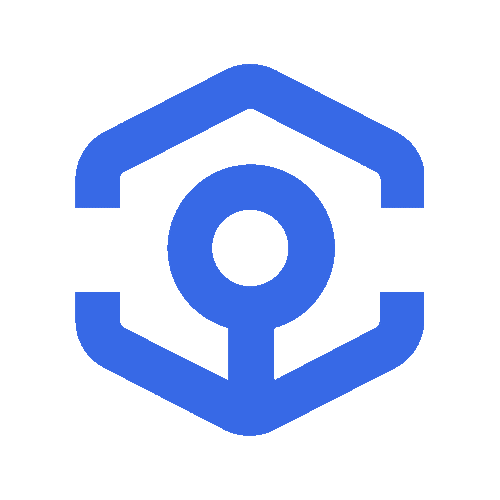 Ankr Network (ANKR)
$ 0.0192388
| | | |
| --- | --- | --- |
| | | |
| | | | | | |
| --- | --- | --- | --- | --- | --- |
| ETH | 2019-07-10 | N/A | -1 | 9,760,508,298 | NO |
| token | 0 | 0 | 0 | 0 | Trade |
Ankr Network (ANKR) price today is $0.0192388 USD. Trading volume was 2,248,753.09 ANKR in the last 24 hours. Current market cap of Ankr Network is $187,780,159 USD. Ankr Network has a circulating supply of 9,760,508,298 ANKR coins out of a maximum supply of unlimited ANKR coins.
An In-Depth Look at Ankr (ANKR)
What is Ankr (ANKR) and how does it work?
Overview
Ankr is a blockchain-based network that aims to enable distributed cloud computing on trusted hardware. It was launched on March 6, 2019, with the goal of leveraging idle computational power in data centers and edge devices. The native utility token for the Ankr network is ANKR, which is used for payments and rewards within the ecosystem.
Ankr aims to create a decentralized cloud infrastructure that is secure, affordable, and easily accessible. It seeks to address the inefficiencies in the current cloud market where large amounts of computational power go unused. With its distributed cloud computing model, Ankr allows users to monetize their idle resources and provides businesses with affordable and reliable cloud services.
Technical Aspects
Ankr's technology is built around a three-layer node architecture, which includes a hardware layer, a resource layer, and an application layer. The hardware layer comprises idle resources provided by users or data centers, while the resource layer is responsible for managing and scheduling these resources. The application layer, on the other hand, is where developers deploy and execute their applications.
The ANKR token is an essential part of the Ankr ecosystem. It is used for resource consumption, as a reward for resource providers, and for governance tasks within the network. The token operates on the Ethereum blockchain, adhering to the ERC-20 standard, but plans are in place to make it interoperable with other blockchains in the future.
The Ankr network utilizes a Proof of Useful Work (PoUW) consensus mechanism, which ensures that computational power is used for valuable and useful tasks. Unlike traditional Proof of Work (PoW) systems, PoUW aims to reduce wasteful energy consumption and provides a more environmentally friendly alternative.
Team
The Ankr project was founded by Chandler Song and Ryan Fang, both of whom have backgrounds in the technology industry. Chandler Song previously worked at Amazon Web Services, while Ryan Fang comes from a background in investment banking and venture capital.
The team behind Ankr is made up of professionals with experience in blockchain technology, cloud computing, and business development. They have a shared vision of making cloud services more efficient, affordable, and decentralized.
Ankr has also attracted backing from notable investors and partners. Some of its early investors include Pantera Capital, NGC Ventures, and Binance Labs. Its strategic partners include tech giants such as Digital Ocean, Amazon Web Services, and Intel.
In conclusion, Ankr is an innovative project that seeks to revolutionize the cloud computing industry by creating a decentralized infrastructure that utilizes idle resources. With its unique technical approach and strong team, Ankr has the potential to disrupt traditional cloud services and offer a more sustainable and affordable solution.
How Does Ankr (ANKR) Make Money?
Ankr (ANKR) has been steadily gaining popularity in the cryptocurrency market due to its unique business model. The question on the minds of potential investors is, "How does Ankr make money?" Here's an in-depth look at the revenue-generating mechanisms of this blockchain-based project.
Providing Decentralized Cloud Services
Ankr's primary source of income is its provision of decentralized cloud services. Unlike traditional cloud service providers, Ankr offers a distributed network that allows individuals or businesses to rent out their idle computing power in exchange for ANKR tokens. This shared economy approach to cloud computing, similar to Airbnb's model, helps Ankr generate a steady stream of income.
Staking Rewards
Another revenue stream for Ankr comes from staking rewards. As a Proof of Stake (PoS) blockchain network, Ankr rewards its token holders for validating transactions and securing the network. This is done by 'staking' their ANKR tokens in the network. In return, they receive a portion of the transaction fees as rewards. This system encourages participation in the network, boosting Ankr's ecosystem.
Enterprise Level Solutions
Ankr also makes money by offering enterprise-level solutions. The cloud infrastructure provided by Ankr can be customized to meet the specific needs of large corporations. By offering this service, Ankr can charge a premium, generating additional revenue.
How Can I Make Money with Ankr?
Investing in cryptocurrencies like Ankr can be a profitable venture if done correctly. However, it's essential to understand the different ways you can make money with Ankr.
Buying and Holding ANKR Tokens
The most straightforward way to make money with Ankr is to buy ANKR tokens and hold onto them until they appreciate in value. Like most cryptocurrencies, the value of ANKR fluctuates, meaning that you could potentially sell them for a profit if their value increases over time. However, this method requires patience and a good understanding of the cryptocurrency market.
Staking ANKR Tokens
As mentioned earlier, Ankr operates on a Proof of Stake (PoS) model. This means you can stake your ANKR tokens on the network to earn rewards. By staking your tokens, you help validate transactions and secure the network. In return, you receive a portion of the transaction fees as rewards. The more tokens you stake, the higher your potential earnings.
Participating in the Ankr Economy
Another way to make money with Ankr is by participating in its shared economy. If you have idle computing power, you can rent it out on the Ankr network in exchange for ANKR tokens. This way, you can earn passive income while contributing to the Ankr ecosystem.
In conclusion, there are several ways to make money with Ankr, whether by buying and holding ANKR tokens, staking them, or participating in the Ankr economy. However, as with any investment, it's crucial to do your research and understand the potential risks involved. Always invest responsibly and consider your financial situation and risk tolerance before diving into the world of cryptocurrency.
How Can I Buy Ankr (ANKR)?
Buying Ankr (ANKR) requires a few steps, but the process is straightforward once you understand it. Here's a simple guide to help you purchase your first ANKR.
Create an Account on Binance
The first step is to create an account on Binance. Fill in the required details and make sure to use a strong, unique password for security purposes.
Verify Your Account
The next step is account verification. Binance requires you to verify your identity by submitting a few identification documents. This process is part of their Know Your Customer (KYC) policy and is standard across most cryptocurrency exchanges.
Secure Your Account
Once your account is verified, the next step is to secure it. Cryptocurrency exchanges, including Binance, provide different security options such as two-factor authentication (2FA), email verification, and withdrawal whitelist. It's recommended to use all available security options to keep your account safe.
Deposit Fiat Or Cryptocurrency
Now that your account is secured, you can deposit funds. Binance allows you to deposit either fiat currency or cryptocurrency. If you're depositing fiat, you need to link your bank account or credit card. If you're depositing cryptocurrency, you can transfer it from your existing wallet.
Buy Ankr (ANKR)
After depositing funds, you can now buy ANKR. Navigate to the ANKR trading page on Binance, enter the amount you want to buy, and confirm the transaction.
Store Your ANKR in a Secure Wallet
Finally, it's crucial to store your newly purchased ANKR in a secure wallet. While it's possible to leave your coins on the exchange, it's usually safer to move them to a wallet, where you have full control over your funds.
You can find a more detailed guide on how to buy ANKR by visiting DataCoinz's guide on purchasing Ankr.
What are the Best Wallets for ANKR?
Now that you've purchased some ANKR, the next step is to decide where to store it. Here are some of the best wallets for ANKR:
Remember, the security of your ANKR depends on the security of your wallet. Always keep your private keys safe and never share them with anyone.
How Can I Find More Ankr (ANKR) News?
Staying updated with the latest news and developments is essential for any cryptocurrency investor or enthusiast. For those interested in Ankr (ANKR), several resources provide valuable insights and updates on this innovative cryptocurrency.
Ankr Website
The official Ankr website is a primary source of information about the project. It offers detailed insights into the Ankr ecosystem, including its technology, partnerships, and roadmap. The website also regularly posts news and updates, making it a reliable source for the latest happenings in the Ankr community.
Ankr Whitepaper
For a deeper understanding of Ankr's technology and vision, the Ankr Whitepaper is an invaluable resource. The whitepaper provides a comprehensive overview of the project, from its foundational principles to its technical architecture. Readers can learn about Ankr's unique approach to cloud computing and how it plans to transform the industry.
Ankr Twitter
Social media is a powerful tool for staying updated with real-time news and developments. Ankr's official Twitter account serves as a vital news outlet, where the team regularly posts updates, partnerships, and important announcements. Following this account can help you stay abreast of the latest developments and community discussions.
Ankr Reddit
The Ankr Reddit community is another great platform for news, discussions, and updates. This active subreddit hosts a vibrant community of supporters and investors, making it a perfect place to engage with fellow Ankr enthusiasts and get your questions answered.
Coins Similar To Ankr (ANKR)
If you're interested in Ankr, you might also want to explore other similar projects in the cryptocurrency space. Below are a few examples of coins that share some similarities with Ankr.
Holo
Holo is a decentralized cloud hosting network that allows users to run distributed applications. Like Ankr, it aims to disrupt the traditional cloud computing industry by leveraging blockchain technology. Visit the link to learn more about Holo.
Helium
Helium is another intriguing project that shares some similarities with Ankr. It's a decentralized network for Internet of Things (IoT) devices, powered by a novel proof-of-coverage consensus algorithm. To understand more about Helium's unique approach to IoT connectivity, click on the link above.
Arweave
Arweave is a data storage blockchain that aims to offer a platform for the permanent, low-cost storage of data. Like Ankr, Arweave uses blockchain technology to disrupt traditional industries, making it a project worth exploring.
Golem
Last but not least, Golem is a global, open-source, decentralized supercomputer that anyone can access. It's made up of the combined power of users' machines, from personal laptops to entire data centers. If you're intrigued by Ankr's vision of decentralized cloud computing, you'll likely find Golem fascinating as well.