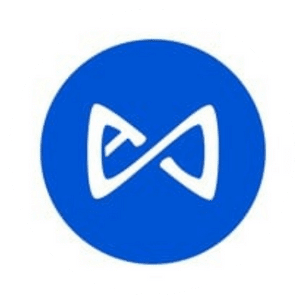 Axie Infinity Shards (AXS)
$ 0.0000000
| | | |
| --- | --- | --- |
| | | |
Axie Infinity Shards Details
| | | | | | |
| --- | --- | --- | --- | --- | --- |
| | | | 0 | 0 | NO |
| | | | 0 | 0 | Trade |
Axie Infinity Shards (AXS) price today is $0.0000000 USD. Trading volume was 0.00 AXS in the last 24 hours. Current market cap of Axie Infinity Shards is $0 USD. Axie Infinity Shards has a circulating supply of 0 AXS coins out of a maximum supply of 0 AXS coins.
An In-Depth Look at Axie Infinity (AXS)
What is Axie Infinity (AXS) and how does it work?
Overview
Axie Infinity (AXS) is a blockchain-based trading and battling game that is partially owned and operated by its players. Inspired by popular games like Pokémon and Tamagotchi, Axie Infinity allows players to collect, breed, raise, battle and trade token-based creatures known as Axies.
AXS, Axie Infinity Shards, is the native utility token of the Axie Infinity ecosystem. It serves many uses such as governance, staking, and incentivization. The players can earn AXS tokens by playing the game and participating in the game's economy.
Technical Aspects
Axie Infinity is built on the Ethereum blockchain, which means that all in-game assets are represented as ERC721 tokens. This allows for true ownership of these assets by the players, as they can freely trade, sell, or hold their Axies outside of the game.
In addition, Axie Infinity utilizes a dual token system, AXS and SLP (Smooth Love Potion). While AXS is used for governance and staking, SLP is primarily earned by playing the game and is needed to breed Axies.
The game also features a DeFi (Decentralized Finance) staking program, allowing players to stake their AXS tokens and earn new ones as a reward. This staking mechanism incentivizes players to hold the tokens, thus ensuring the sustainability and growth of the Axie Infinity ecosystem.
Team
Axie Infinity was developed by Sky Mavis, a technology-focused game developer dedicated to mainstream blockchain adoption. The project was launched on August 31, 2020, and has since grown exponentially, boasting a strong and active community of players worldwide.
Trung Nguyen is the CEO of Sky Mavis and the visionary behind Axie Infinity. Nguyen has a background in economics and a deep passion for blockchain technology. Under his leadership, the team at Sky Mavis has driven Axie Infinity to become one of the leading blockchain games in the world.
The rest of the Axie Infinity team include co-founders Aleksander Leonard Larsen (COO) and Jeffrey Zirlin (Growth Lead), both of whom have solid backgrounds in blockchain technology and gaming.
Sky Mavis has also attracted numerous high-profile investors from the blockchain and gaming communities, including Mark Cuban, Alexis Ohanian, and Andreessen Horowitz. These strategic partnerships have provided not only financial support but also invaluable expertise to support the growth and development of Axie Infinity.
In conclusion, Axie Infinity stands as a unique and innovative gaming experience that perfectly blends blockchain technology with traditional gaming mechanics. Through its player-focused economy and strong community support, Axie Infinity is paving the way for the future of blockchain gaming.
How Does Axie Infinity (AXS) Make Money?
Breeding Axies
One of the primary ways Axie Infinity generates revenue is through the breeding of Axies. Axies are quirky creatures that exist within the game, and players can breed them to create unique offspring. Each time an Axie is bred, a fee is charged in AXS tokens. The cost varies depending on the breed count of the Axie, with the first breed being the cheapest and the price increasing with each subsequent breed. This fee is a significant source of income for the platform.
In-Game Transactions
Another important revenue stream for Axie Infinity comes from in-game transactions. Players trade Axies, land plots, and items on the marketplace using AXS and Smooth Love Potion (SLP) tokens. Axie Infinity earns a percentage of every transaction made on the platform. As the popularity of the game continues to grow, so does the number of transactions, increasing the revenue for the platform.
Land Sales
Axie Infinity also makes money through the sale of virtual land within the game. In the Axie Infinity universe, players can own, buy, sell, and lease land, which comes with numerous benefits. These digital real estate transactions are made using the platform's native token, AXS, and represent another significant revenue stream for Axie Infinity.
How Can I Make Money with Axie Infinity?
Playing the Game
One of the simplest ways to make money with Axie Infinity is by playing the game. Players earn Smooth Love Potions (SLPs) by winning battles against other players or in adventure mode. These SLPs can then be sold on cryptocurrency exchanges for real-world money. However, to start playing the game, you need to own at least three Axies, which can be a significant initial investment.
Breeding and Selling Axies
Breeding and selling Axies is another way to earn income. Skilled breeders who understand the game's genetics system can breed Axies with desirable traits and sell them on the marketplace for a profit. However, it's important to note that breeding Axies requires an investment in the form of AXS tokens and SLPs, and there's also a cooldown period after each breeding session.
Owning and Renting out Land
Owning and leasing land within the Axie Infinity universe can be another lucrative venture. Landowners can generate passive income by charging players to access their land for resource extraction or other activities. But again, buying land requires a significant initial investment.
Staking AXS Tokens
You can also make money by staking AXS tokens. Staking involves temporarily locking up your tokens in a wallet to help secure the network and validate transactions. In return, you earn rewards in the form of additional AXS tokens. This is a more passive way of earning income with Axie Infinity, as it doesn't require active participation in the game. However, it does require holding a substantial amount of AXS tokens, which can be costly.
In conclusion, Axie Infinity provides various ways for both the platform and its users to generate revenue. However, it's important to remember that while the game offers numerous opportunities, it also requires significant investments and a good understanding of the game mechanics. As with any investment, it's crucial to do your research and understand the risks involved.
How Can I Buy Axie Infinity (AXS)?
Create an Account on Binance
The first step to buying Axie Infinity (AXS) is to set up an account on a cryptocurrency exchange that supports AXS. Binance is a popular option due to its high liquidity and wide range of supported cryptocurrencies. To create an account on Binance, you will need to provide your email address and create a password.
Verify Your Account
Once you've created an account, the next step is to verify it. This usually involves providing some form of identification, like a passport or driving license. This process is in place to ensure the security of the platform and its users. The specifics of the verification process can vary, so be sure to follow the instructions provided by the exchange.
Secure Your Account
After your account is verified, it's important to enhance its security. This typically involves setting up two-factor authentication (2FA). 2FA requires you to provide two different types of identification before accessing your account, such as a password and a unique code sent to your mobile device. This adds an extra layer of protection against unauthorized access to your funds.
Deposit Fiat Or Cryptocurrency
To buy AXS, you'll need to deposit funds into your Binance account. You can either deposit fiat currency, like USD or EUR, or you can deposit another cryptocurrency, like Bitcoin or Ethereum, and then trade it for AXS. To do this, navigate to the deposits section of the exchange, select the type of currency you want to deposit, and follow the provided instructions.
Buy Axie Infinity (AXS)
Now that you have funds in your account, you're ready to buy AXS. Go to the trading section of the exchange, select the AXS trading pair that matches the currency you deposited (for example, AXS/USD or AXS/BTC), enter the amount of AXS you want to buy, and execute the trade.
Store Your AXS in a Secure Wallet
Finally, for security reasons, it's recommended to store your AXS in a secure wallet rather than keeping it on the exchange. A wallet can be a physical device, a software program, or a mobile app. Choose the one that suits your needs and transfer your AXS from the exchange to the wallet.
For a more detailed guide on how to buy AXS, you can visit Datacoinz.
What are the Best Wallets for AXS?
Storing your AXS in a safe and secure wallet is crucial. Here are a few recommended wallets for AXS:
Remember, the security of your AXS is ultimately in your hands. Always make sure to use a secure wallet and never share your private keys with anyone.
How Can I Find More Axie Infinity (AXS) News?
Finding the latest news about Axie Infinity (AXS) is crucial for both potential investors and existing holders. The digital currency's dynamic nature necessitates keeping up-to-date with its advancements, updates, and market changes. Here are some sources where you can find the most recent information and developments on Axie Infinity (AXS).
Axie Infinity Website
The Axie Infinity website is the first go-to source for the most accurate and latest information about AXS. The site contains a plethora of resources, including updates on AXS, introductions to the game, and a comprehensive guide for new players. It's an excellent starting point for anyone interested in AXS.
Axie Infinity Whitepaper
For those looking for a deeper understanding of the Axie Infinity project, the Axie Infinity Whitepaper is a vital resource. It outlines the project's goals, strategies, and technical aspects in great detail. Reading the whitepaper is a great way to gain an in-depth understanding of the potential and direction of AXS.
Axie Infinity Twitter
The Axie Infinity Twitter account is a hub for real-time updates and news. The platform provides a more casual and interactive way to stay informed about AXS. From updates on new releases to engaging with the community, their Twitter account is a must-follow for anyone interested in AXS.
Axie Infinity Reddit
Finally, the Axie Infinity subreddit is a valuable resource for community discussions and insights. It's a great place to ask questions, share experiences, and engage with other Axie Infinity enthusiasts.
Coins Similar To Axie Infinity (AXS)
Axie Infinity is not the only player in the blockchain gaming and digital asset world. Here are a few similar projects that are also making waves in the crypto space.
Decentraland
Decentraland is a decentralized virtual reality platform powered by the Ethereum blockchain. Users can create, experience, and monetize content and applications in this digital world. To learn more about Decentraland, visit the link provided.
The Sandbox
The Sandbox is another blockchain-based virtual world, allowing users to create, build, buy, and sell digital assets in the form of a game. If you want to explore more about The Sandbox, check out the link above.
SingularityNET
SingularityNET is a decentralized marketplace for artificial intelligence (AI). The platform aims to democratize the access and development of AI technologies. Visit the link to find out more about SingularityNET.
Enjin Coin
Finally, Enjin Coin is a project that's built a robust ecosystem for gaming. The platform provides a suite of tools for creating and integrating blockchain assets into games and apps. For more information about Enjin Coin, visit the link provided.
Axie Infinity Shards Markets
Axie Infinity Shards Price Chart
Coins Similar To Axie Infinity Shards