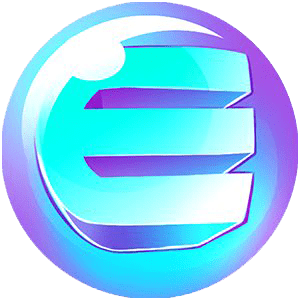 Enjin Coin (ENJ)
$ 0.2276000
| | | |
| --- | --- | --- |
| | | |
| | | | | | |
| --- | --- | --- | --- | --- | --- |
| ETH | 2017-10-02 | N/A | -1 | 1,000,000,000 | NO |
| token | 0 | 0 | 0 | 0 | Trade |
Enjin Coin (ENJ) price today is $0.2276000 USD. Trading volume was 2,030,545.76 ENJ in the last 24 hours. Current market cap of Enjin Coin is $227,600,000 USD. Enjin Coin has a circulating supply of 1,000,000,000 ENJ coins out of a maximum supply of unlimited ENJ coins.
Are you ready to dive into the world of Enjin Coin? Let's get started and explore everything you need to know about this crypto!
What is Enjin Coin?
Enjin Coin (ENJ) is a cryptocurrency that is designed for the gaming industry. It is used to buy and sell in-game items, as well as to create and manage gaming communities. Enjin Coin is based on the Ethereum blockchain, which means that it is decentralized and secure.
How does Enjin Coin work?
Enjin Coin uses a unique approach called "minting" to create new tokens. Minting involves locking up a certain amount of ENJ, which then creates a new token that can be used in-game. This approach helps to ensure that there is always a limited supply of Enjin Coin, which can help to increase its value over time.
Who created Enjin Coin?
Enjin Coin was created by Enjin, a company that specializes in creating gaming platforms and tools. The company was founded in 2009 and has since grown to become one of the leading providers of gaming technology.
How can I buy Enjin Coin?
You can buy Enjin Coin on a variety of different cryptocurrency exchanges, including Binance, Coinbase, and Kraken. Make sure to do your research and choose a reputable exchange to ensure that your investments are safe.
Should I buy Enjin Coin?
As with any investment, it is important to do your research and weigh the risks and rewards before making a decision. Enjin Coin has the potential to be a valuable investment, especially if you believe in the growth of the gaming industry.
What are the tokenomics of Enjin Coin?
Enjin Coin has a total supply of 1 billion tokens, with around 834 million tokens currently in circulation. The token has a maximum supply of 2 billion, which means that there is still plenty of room for growth in the future.
What are the best wallets for Enjin Coin?
There are a variety of different wallets that you can use to store your Enjin Coin, including hardware wallets like Ledger and Trezor, as well as software wallets like MyEtherWallet and MetaMask. Make sure to choose a wallet that is compatible with ERC-20 tokens.
How can I find more Enjin Coin news?
If you want to stay up-to-date on the latest Enjin Coin news, you can follow the project on Twitter, Reddit, and other social media platforms. You can also visit the Enjin Coin website to learn more about the project and its future plans.
The Enjin Coin Website
The Enjin Coin website is located at https://enjin.io/coin
The Enjin Coin Whitepaper
You can find the Enjin Coin whitepaper at https://enjin.io/whitepaper
The Enjin Coin Twitter
The official Enjin Coin Twitter account is located at https://twitter.com/enjin
The Enjin Coin Reddit
The Enjin Coin subreddit is located at https://www.reddit.com/r/EnjinCoin/
Coins similar to Enjin Coin
If you're interested in Enjin Coin, you may also want to check out other gaming-focused cryptocurrencies like WAX, GAME, and CHZ.