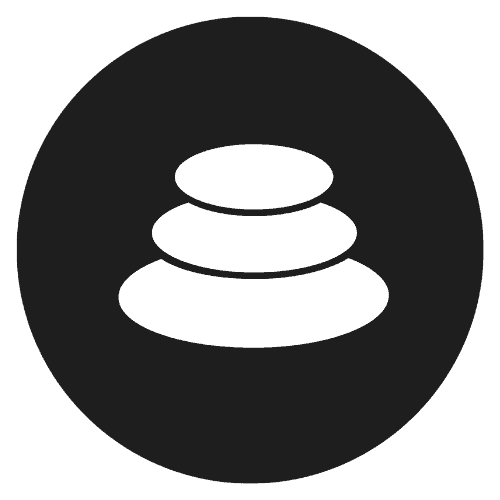 Balancer (BAL)
$ 3.3139617
| | | |
| --- | --- | --- |
| | | |
| | | | | | |
| --- | --- | --- | --- | --- | --- |
| ETH | 2020-06-20 | N/A | -1 | 19,231,342 | NO |
| token | 0 | 0 | 0 | 0 | Trade |
Balancer (BAL) price today is $3.3139617 USD. Trading volume was 267,523.82 BAL in the last 24 hours. Current market cap of Balancer is $196,709,550 USD. Balancer has a circulating supply of 19,231,342 BAL coins out of a maximum supply of unlimited BAL coins.
An In-Depth Look at Balancer (BAL)
What is Balancer (BAL) and how does it work?
Overview
Balancer (BAL) is an automated portfolio manager, liquidity provider, and price sensor. It was launched on June 24th, 2020. In essence, Balancer is a protocol for programmable liquidity that allows anyone to create or add liquidity to customizable pools and earn trading fees. Unlike other Automated Market Makers (AMMs) where liquidity providers only receive fees, Balancer's liquidity providers also earn the network's native token, BAL.
Technical Aspects
Balancer operates as a self-balancing portfolio strategy, which means that it automatically rebalances portfolios based on certain criteria. It uses a multi-token pool system with varying weights, allowing users to create their own liquidity pools instead of having to stick with a predetermined set of rules.
The uniqueness of Balancer lies in its flexible design. Balancer pools can have up to 8 tokens, and each token can have a different weight. For example, you can create a pool with 60% DAI, 30% MKR, and 10% WETH. This flexibility allows for a wide variety of potential use cases.
The BAL token is used for governance in the Balancer ecosystem. BAL token holders can vote on proposals to change the protocol. This includes decisions such as adjusting the swap fee, changing the number of tokens in a pool, or even adding new types of pools. The distribution of BAL tokens is done weekly to liquidity providers, hence incentivizing users to provide liquidity to the platform.
Team
Balancer was developed by Balancer Labs, a team led by Fernando Martinelli and Mike McDonald. Fernando Martinelli, the CEO and co-founder, is a serial entrepreneur and startup advisor with a background in business and economics. Mike McDonald, the CTO and co-founder, is a software engineer with extensive experience in blockchain technology.
Balancer Labs has received investment from several notable investors, including Placeholder, Accomplice, and Inflection. The project has also partnered with other DeFi projects such as Gnosis, Aave, and Compound to further foster the growth of the decentralized finance ecosystem.
In conclusion, Balancer represents a significant evolution in automated portfolio management and liquidity provision. Through its innovative technical design and strong team, Balancer is poised to remain a key player in the DeFi landscape. It offers unique flexibility to users and liquidity providers, making it an attractive platform for a wide range of potential use cases in the crypto space.
How Does Balancer (BAL) Make Money?
Balancer (BAL), one of the popular Decentralized Finance (DeFi) platforms, has created a unique model to generate revenue.
Trading Fees
First and foremost, Balancer generates money through trading fees. It operates as an automated portfolio manager, liquidity provider, and price sensor. Users can swap tokens directly on the platform, and for each trade, a fee is charged. This fee is not fixed but is set by the liquidity providers. Typically, it ranges from 0.1% to 1% per trade and is shared among the liquidity providers proportional to their share in the pool.
Flash Loans
Balancer also profits from flash loans. In a flash loan, users can borrow any amount of tokens from the pool as long as they return them within the same Ethereum transaction. If the borrower fails to repay, the whole transaction gets reversed to ensure the safety of the funds. For this service, Balancer charges a fee, providing another revenue stream.
BAL Tokens
Balancer has its native token, BAL. It is used for governance of the protocol and is distributed to liquidity providers as a reward. While not a direct revenue stream, it does contribute to Balancer's value. As more users join the platform to earn BAL tokens, the demand for the services of Balancer increases, indirectly driving its revenue growth.
How Can I Make Money with Balancer?
There are several ways to make money with Balancer. Here are some of the most common methods.
Providing Liquidity
By providing liquidity to Balancer's pools, users can earn a passive income. They make money from the trading fees charged on the platform. The more liquidity a user provides, and the more trades that occur with their provided tokens, the more fees they earn.
Yield Farming
Balancer also has a yield farming program. By staking your BAL tokens, you can earn more BAL tokens as rewards. This can be a lucrative opportunity, especially if the price of BAL increases over time.
Trading
One can also make money by trading BAL tokens. If you can buy BAL tokens when the price is low and sell when the price is high, you can make a profit. However, token trading involves risk, as prices can fluctuate rapidly.
Participating in Governance
Holders of BAL tokens have the right to participate in the governance of the Balancer platform. While this doesn't directly provide income, by actively participating in governance, you can help guide the platform's development and potentially increase the value of your BAL tokens.
In conclusion, Balancer offers multiple avenues for both the platform and users to generate revenue. As with all investments, it's critical to understand the risks and do your due diligence before investing. DeFi platforms like Balancer are still relatively new and can be subject to volatility and regulatory uncertainties.
How Can I Buy Balancer (BAL)?
If you're interested in purchasing Balancer (BAL), follow the steps below:
Create an Account on Binance
Firstly, you'll need to create an account on Binance, one of the leading cryptocurrency exchanges in the world. The signup process is simple and straightforward. You will be asked to provide some basic information, including your email address and a password.
Verify Your Account
After creating your account, it's important to verify your identity. This procedure, also known as Know Your Customer (KYC), is a security measure implemented by most cryptocurrency exchanges. You will likely need to provide a form of identification, such as a passport or driver's license, and possibly proof of residence.
Secure Your Account
Security is a critical aspect of any cryptocurrency investment. Ensure that you secure your Binance account by setting up two-factor authentication (2FA). This provides an extra layer of security, as you'll need to confirm any significant actions with a second device, typically your mobile phone.
Deposit Fiat Or Cryptocurrency
Once your account is set up and secure, you can deposit funds. Binance allows you to deposit either fiat currency or other cryptocurrencies. Depending on your location and the currency you wish to deposit, there may be various methods available such as bank transfer or credit card.
Buy Balancer (BAL)
After depositing funds, you're now ready to purchase Balancer (BAL). Navigate to the appropriate trading pair (e.g., BAL/USD if you deposited fiat, or BAL/BTC if you deposited Bitcoin), enter the amount you wish to buy, and execute the order.
Store Your BAL in a Secure Wallet
After your purchase, it's strongly recommended that you move your BAL to a secure wallet, rather than leaving it on the exchange. This provides better security for your investment.
For a more detailed guide on how to buy BAL, please visit Datacoinz.
What are the Best Wallets for BAL?
After buying your Balancer (BAL), it's important to find a secure wallet to store your investment. Here are a few recommendations:
Ledger: Ledger offers hardware wallets that provide top-notch security by storing your BAL offline, away from potential hackers. They support BAL through their Ledger Live application, making it easy to manage your assets.

Trezor: Similar to Ledger, Trezor is a hardware wallet. It's user-friendly and supports a wide range of cryptocurrencies, including BAL.

MetaMask: For those who prefer a software wallet, MetaMask is a great option. It's a browser extension that allows you to interact with decentralized applications (DApps) on the Ethereum network.

Trust Wallet: This is a mobile wallet that offers a user-friendly interface and robust security features. It supports a wide variety of cryptocurrencies, including BAL.
Remember, the security of your investment is paramount, so choose your wallet carefully. Always do your own research to ensure that the wallet you select meets your individual needs and standards.
How Can I Find More Balancer (BAL) News?
In the rapidly evolving world of cryptocurrency, staying up-to-date with the latest news and developments is crucial. This holds especially true for Balancer (BAL), an innovative, automated portfolio manager, and liquidity provider. There are several reliable sources where you can find more Balancer news.
The official Balancer website is one of the best places to get authentic and timely updates about Balancer. The site provides a comprehensive overview of Balancer's offerings, its unique features, and the latest developments. It also provides resources for developers and insights into the platform's performance statistics.
The Balancer Whitepaper is a must-read for anyone truly interested in understanding the inner workings of Balancer. It offers a detailed explanation of the platform's architecture, its token distribution model, and the economic incentives for liquidity providers. For those wanting to delve deeply into the technical and economic aspects of Balancer, the whitepaper is an invaluable resource.
Balancer's Twitter page serves as a real-time news feed, offering regular updates about the platform. From announcements of new partnerships to updates on system improvements and overviews of market trends, Balancer's Twitter account is a comprehensive source of information.
Balancer Reddit
Unfortunately, the URL for Balancer's official Reddit page is not provided. However, Reddit is a popular platform for cryptocurrency discussions, so you may find user-generated threads and comments about Balancer.
Coins Similar To Balancer (BAL)
There are several other cryptocurrencies that share features or goals with Balancer. Let's take a brief look at some of them.
Gnosis is a decentralized platform that facilitates prediction markets. It utilizes Ethereum's blockchain technology to create a forecasting tool and promote the democratization of information. If you're interested in a platform that uses smart contracts to create a prediction market, visit the Gnosis page for more information.
Osmosis is a customized automated market maker (AMM) protocol built for liquidity providers. It allows users to create, manage, and trade in liquidity pools with advanced parameters. If you're intrigued by the concept of a fully customizable AMM, the Osmosis page is worth a visit.
1inch Network is a decentralized exchange (DEX) aggregator that sources liquidity from various exchanges to provide its users with the most competitive prices. If you're looking for a blockchain network that strives to make DeFi more accessible to users, the 1inch Network page will provide you with more insights.
THORChain is a decentralized liquidity protocol that allows users to easily exchange cryptocurrency assets across various networks. It aims to make cross-chain swaps easy, secure, and decentralized. If you're interested in a platform that provides a solution for cross-chain liquidity, check out the THORChain page.