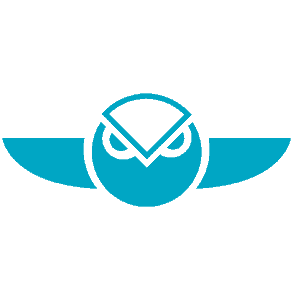 Gnosis (GNO)
$ 0.0000000
| | | |
| --- | --- | --- |
| | | |
| | | | | | |
| --- | --- | --- | --- | --- | --- |
| | | | 0 | 0 | NO |
| | | | 0 | 0 | Trade |
Gnosis (GNO) price today is $0.0000000 USD. Trading volume was 0.00 GNO in the last 24 hours. Current market cap of Gnosis is $0 USD. Gnosis has a circulating supply of 0 GNO coins out of a maximum supply of 0 GNO coins.
An In-Depth Look at Gnosis (GNO)
What is Gnosis (GNO) and how does it work?
Overview
Gnosis (GNO) is a blockchain-based prediction market platform built on Ethereum. It allows users to make predictions on future events by buying and selling shares in possible outcomes. If the outcome occurs, the shares are worth one unit of a specific currency, otherwise, they are worth nothing. The goal of Gnosis is to allow anyone to forecast any event and get rewarded for predicting them correctly.
Gnosis was officially launched on May 1, 2017, and it has since been operating as an open-source project that aims to harness the wisdom of the crowd for better decision making in various sectors, including finance, governance, insurance, and more.
Technical Aspects
Built on the Ethereum blockchain, Gnosis uses the GNO and OWL tokens to facilitate its prediction market. The GNO token is used to incentivize long-term participation in the platform, while the OWL token is used to pay for prediction market services.
The Gnosis platform employs a unique market-driven mechanism called the "automated market maker", which allows users to buy and sell shares in potential outcomes, adjusting the price according to supply and demand.
Gnosis also includes a modular framework, Gnosis Services, which allows developers to build their prediction market applications on the platform. This includes features like multi-signature wallets, a safe transaction service, and a state channel implementation.
Team
Gnosis was co-founded by Martin Köppelmann, who serves as the CEO, and Stefan George, who is the CTO. Prior to founding Gnosis, Köppelmann co-founded and served as the CEO of Fairlay, a Bitcoin prediction market, while George has a background in software engineering with particular expertise in blockchain technology.
The Gnosis team is comprised of a diverse group of professionals, ranging from software engineers to economists, who bring a wealth of experience in blockchain technology and prediction markets. The team is also supported by a strong group of advisors and investors, including ConsenSys, a blockchain technology company, and Vitalik Buterin, the co-founder of Ethereum.
Over the past few years, the Gnosis team has formed partnerships with various organizations. Notably, they have collaborated with the Ethereum Foundation and MakerDAO, a decentralized autonomous organization that operates on the Ethereum blockchain.
In conclusion, Gnosis is a unique and innovative platform that leverages blockchain technology to create a decentralized prediction market. With a strong team and a unique value proposition, Gnosis has the potential to disrupt traditional prediction markets and create new opportunities for users and developers alike.
How Does Gnosis (GNO) Make Money?
Gnosis (GNO) is a decentralized platform built on the Ethereum blockchain that leverages the power of prediction markets. It is designed to allow users to speculate on anything from cryptocurrency price movements to election results. But how does Gnosis earn revenue? Let's delve into this.
Transaction Fees
A primary source of income for Gnosis is transaction fees. Every time a user places a bet or trades on a prediction market, a small fee is charged. This fee, paid in GNO tokens, goes to the platform. The fees are used to finance the continued development and maintenance of the Gnosis ecosystem.
GNO Token Appreciation
As with most cryptocurrencies, the value of the Gnosis (GNO) token is subject to supply and demand dynamics. As more users join the platform and participate in the prediction markets, the demand for GNO tokens increases. This can potentially lead to an appreciation in the value of GNO tokens, providing a revenue stream for the Gnosis team who holds a portion of the total token supply.
Provision of Oracle Services
Gnosis also generates revenue through the provision of oracle services. Oracles are third-party services that supply smart contracts with external information. They are vital for the functioning of Gnosis's prediction markets, as they provide the real-world data that resolves the markets. Gnosis charges for these services, creating another income stream.
How Can I Make Money with Gnosis?
While Gnosis is designed as a platform for creating prediction markets, it also offers opportunities for individuals to earn money. Here's how you can potentially profit from Gnosis.
Trading GNO Tokens
One of the most straightforward ways to make money with Gnosis is by trading GNO tokens. This involves buying GNO tokens when the price is low and selling them when the price increases. However, this requires a good understanding of the cryptocurrency market and careful timing.
Participating in Prediction Markets
Another way to profit from Gnosis is by participating in its prediction markets. If you have a knack for forecasting future events, you could potentially earn substantial rewards. Be aware, though, that prediction markets can be risky. It's crucial to research and understand the market dynamics before placing any bets.
Providing Oracle Services
If you have the technical skills, you can also make money by becoming an oracle provider on the Gnosis platform. As an oracle, you'd supply the real-world data needed to resolve Gnosis's prediction markets. In return, you'd earn fees.
Staking GNO Tokens
Gnosis also enables token holders to stake their GNO tokens, which involves holding the tokens in a wallet to support the security and operations of the blockchain network. In return for staking their tokens, GNO holders can receive rewards, typically in the form of additional GNO tokens.
In conclusion, both Gnosis as a platform and its users have various ways to monetize their participation in the ecosystem. However, as with any investment, potential profits come with risks. Therefore, thorough research and careful decision making are crucial when engaging with Gnosis or any other cryptocurrency.
How Can I Buy Gnosis (GNO)?
The process of buying Gnosis (GNO), like any other cryptocurrency, requires the creation of an account on a cryptocurrency exchange, the verification of your account, securing your account, making a deposit, and finally, purchasing your desired amount of Gnosis. This guide will walk you through the process using Binance, one of the leading cryptocurrency exchanges in the world.
Create an Account on Binance
The first step in acquiring Gnosis is to create an account on Binance. Visit the Binance website and click on the "Register" button. Fill in your email address and create a strong password. Make sure to read and accept the terms and conditions before finalizing your account creation.
Verify Your Account
After creating your account, Binance will require you to verify your identity in order to secure your account and comply with regulatory requirements. This process involves providing some personal information and submitting a copy of your ID. Once the verification is complete, you'll be able to deposit, trade, and withdraw funds on Binance.
Secure Your Account
For added security, it's recommended to enable 2-factor authentication (2FA) on your Binance account. By doing this, you'll need to provide a second layer of authorization, typically a code from your phone, in addition to your password whenever you log in or make transactions.
Deposit Fiat or Cryptocurrency
Once your account is set up and secure, you can deposit funds. Binance allows deposits in both fiat and cryptocurrencies. If you choose to deposit fiat, you'll need to choose your payment method and follow the instructions provided. If you're depositing cryptocurrency, ensure you're sending the correct type to the appropriate wallet address.
Buy Gnosis (GNO)
After your deposit, you can proceed to buy Gnosis. Navigate to the market section on Binance, find the GNO pair you deposited (e.g., GNO/USD), enter the amount you want to purchase, and click 'Buy GNO.' Once the transaction is complete, the Gnosis tokens will be added to your Binance wallet.
Store Your Gnosis in a Secure Wallet
While it's possible to leave your Gnosis tokens on Binance, it's safer to move them to a secure wallet that you control. There are several wallet options available, each with their own features and security measures. Always ensure to choose a wallet that best suits your needs.
For a more detailed guide on how to buy GNO, you can visit this guide.
What are the Best Wallets for GNO?
Storing your Gnosis (GNO) tokens in a secure wallet is crucial to ensure the safety of your investment. Here are a few recommended wallets for GNO:
Remember, the choice of wallet depends on your specific needs and preferences, including ease of use
How Can I Find More Gnosis (GNO) News?
Keeping up with the latest news and updates about Gnosis (GNO) is crucial in the fast-paced world of cryptocurrency. There are several reliable sources to find the most recent information.
Gnosis Website
The Gnosis website is the most direct source of information about GNO. It provides comprehensive details about the Gnosis project, its vision, its team, and its roadmap. The website also includes a blog with news and updates, technical resources, and community forums. It's an excellent starting point for people interested in Gnosis.
Gnosis Whitepaper
To understand the technical aspects, vision, and roadmap of Gnosis, the Gnosis whitepaper is an invaluable resource. The whitepaper offers an in-depth look at the technology behind Gnosis, providing a detailed explanation of how GNO works.
Gnosis Twitter
For real-time updates, the Gnosis Twitter account is a great resource. The team regularly posts updates about their development progress, partnerships, and other news. Following them on Twitter is an easy way to stay in the loop.
Gnosis Reddit
The Gnosis Reddit community is an excellent place to engage in discussions about Gnosis. It's a forum where users share news, ask questions, and discuss the future of GNO. It's a vibrant community that offers a unique perspective on the project.
Coins Similar To Gnosis (GNO)
There are several other cryptocurrencies that share similarities with Gnosis (GNO). Let's take a look at a few:
Balancer
Balancer is an automated portfolio manager and liquidity provider protocol built on the Ethereum blockchain. It allows users to create liquidity pools with multiple tokens and varying weights. If you're interested in Gnosis, Balancer's unique approach to decentralized finance (DeFi) might be worth exploring.
Bone ShibaSwap
Bone ShibaSwap is a decentralized exchange (DEX) that offers yield farming and staking services. It is part of the Shiba Inu ecosystem and plays a significant role in this meme token's decentralized finance strategy. For those fascinated by the community-driven aspect of Gnosis, Bone ShibaSwap is another coin to consider.
SushiSwap
SushiSwap is a decentralized cryptocurrency exchange that allows users to swap, earn, lend, borrow, and leverage all on one decentralized, community-driven platform. If the element of decentralization in Gnosis appeals to you, SushiSwap's commitment to community involvement and transparency makes it a similar project to check out.
0x Protocol
Finally, the 0x Protocol is an open protocol that allows the peer-to-peer exchange of assets on the Ethereum blockchain. Its focus on creating a tokenized world where all value can flow freely aligns with the ethos of many projects in the space, including Gnosis. If the concept of a decentralized future of finance interests you, 0x is definitely worth a look.
Each of these projects has their unique features and communities. If Gnosis (GNO) caught your attention, these similar coins could be worth your time to explore.