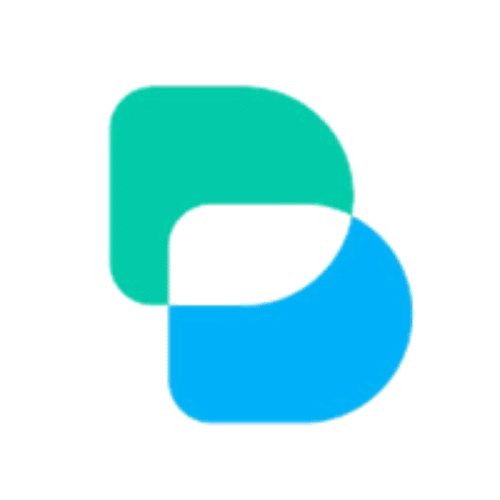 Bella Protocol (BEL)
$ 0.6698941
| | | |
| --- | --- | --- |
| | | |
| | | | | | |
| --- | --- | --- | --- | --- | --- |
| BNB | 2020-09-08 | N/A | -1 | 0 | NO |
| token | 0 | 0 | 0 | 0 | Trade |
Bella Protocol (BEL) price today is $0.6698941 USD. Trading volume was 233,882.87 BEL in the last 24 hours. Current market cap of Bella Protocol is $66,989,412 USD. Bella Protocol has a circulating supply of 0 BEL coins out of a maximum supply of unlimited BEL coins.
Bella Protocol (BEL) Project Review
What is Bella Protocol (BEL)?
The Bella Protocol is a unique cryptocurrency project that was released onto the market on September 7th, 2020. It aims to simplify the user experience for both decentralized and traditional finance, making it a practical choice for investors of all experience levels.
The Bella Protocol operates as an open platform that provides a full suite of DeFi products. These include automated yield farming, lending services, 1-click savings account, customized robo-advisor, and more. The goal of the Bella Protocol is to increase the accessibility of DeFi products and to lower the cost of transaction fees and the time commitment associated with using such platforms.
The team behind the Bella Protocol is composed of experienced blockchain enthusiasts and investors. They have backgrounds in the finance industry and software development, making them well-equipped to tackle the challenges of integrating DeFi products into a more user-friendly platform.
The Team and Launch Date
The Bella Protocol was launched by a highly experienced team of blockchain enthusiasts and investors, with the goal of revolutionizing the way people interact with DeFi products. The team includes veterans from the financial industry and software development, who have leveraged their combined expertise to create a platform that simplifies and democratizes access to financial services.
The Bella Protocol was officially launched on September 7th, 2020. Since its launch, the project has gained significant attention in the cryptocurrency community due to its innovative approach to integrating DeFi products into a user-friendly platform.
Bella Protocol (BEL) Use Cases
The Bella Protocol's native token, BEL, serves multiple purposes within its ecosystem. These use cases are designed to incentivize user engagement and contribute to the overall functionality of the platform.
Staking and Yield Farming
One of the primary use cases of the BEL token is for staking and yield farming. Users can stake their BEL tokens to earn rewards. This is a common practice in many DeFi platforms and serves to incentivize user participation in the platform's ecosystem.
Fee Discounts
BEL token holders can also benefit from discounts on transaction fees. The more tokens a user holds, the greater the discount they can receive on transaction fees. This serves to incentivize long-term holding and usage of BEL tokens within the Bella Protocol ecosystem.
Governance
BEL tokens also have a role in the platform's governance. By holding BEL tokens, users can participate in the decision-making process regarding the development and future direction of the Bella Protocol. This decentralized form of governance is a cornerstone of many blockchain projects, giving users a voice in how the platform evolves.
Liquidity Mining
Finally, BEL tokens can be used for liquidity mining. This process involves providing liquidity to the platform's pools and earning rewards in return. This serves to ensure that there is always sufficient liquidity in the platform's pools, enabling smooth transactions for all users.
In conclusion, the Bella Protocol (BEL) is a promising project in the DeFi space, as it seeks to make complex financial products more accessible to the average user. Its native token, BEL, serves multiple functions within its ecosystem, further incentivizing user participation and engagement. As the project continues to develop and grow, it is poised to become a major player in the DeFi market.
How to Buy Bella Protocol (BEL)?
Investing in cryptocurrencies has become a common trend among investors, and Bella Protocol (BEL) is one of the emerging cryptocurrencies that has caught the attention of many. This guide will walk you through the process of buying Bella Protocol (BEL).
Create an Account on Binance
The first step in purchasing Bella Protocol (BEL) is to create an account on a cryptocurrency exchange that supports BEL. Binance is one of the most popular cryptocurrency exchanges where you can buy BEL. To create an account, visit Binance and click on "Register". You'll need to provide your email address and create a password. Make sure to use a strong password to secure your account.
Verify Your Account
After registering, you'll need to verify your account. This process involves providing Binance with some personal information, such as your full name, address, and ID number. Ensuring your account is verified not only increases your security but also allows you to enjoy the full benefits of the platform.
Secure Your Account
Next, it's important to secure your account. Binance offers several security measures, including two-factor authentication (2FA), withdrawal whitelist, and anti-phishing code. It's highly recommended to enable 2FA to add an extra layer of security to your account.
Deposit Fiat Or Cryptocurrency
Before you can purchase BEL, you'll need to deposit funds into your Binance account. You can either deposit fiat currency (like USD or EUR) or deposit another cryptocurrency (like BTC or ETH) that you already own.
Buy Bella Protocol (BEL)
Once your account is funded, you can now purchase BEL. To do this, go to the Markets page on Binance and search for BEL. Click on the pair you want to trade (like BEL/USD or BEL/BTC), enter the amount of BEL you want to buy, and click "Buy BEL".
Store Your BEL in a Secure Wallet
After buying BEL, it's crucial to store your coins in a secure wallet. While you can keep your BEL in your Binance account, using a dedicated cryptocurrency wallet is a safer option as it gives you full control over your coins.
Best Wallets for BEL
When it comes to storing your BEL, there are several wallets to choose from. Here are a few options:
Binance Chain Wallet: This wallet is offered by Binance and supports BEL. It's easy to use and allows you to manage your coins directly from your browser.

Trust Wallet: Trust Wallet is a mobile wallet that supports a wide range of cryptocurrencies, including BEL. It offers a user-friendly interface and high-security standards.

Metamask: Metamask is a browser extension that allows you to interact with decentralized applications (DApps) on the Ethereum network. It also supports BEL.
Remember, the security of your investment depends largely on the security of your wallet. Always ensure to keep your private keys safe and never share them with anyone.
This guide provides a basic overview of how to buy BEL. For more detailed instructions, visit this guide. Whether you're a seasoned crypto investor or a beginner, investing in BEL can be a great way to diversify your portfolio. As always, remember to do your own research and invest responsibly.
Bella Protocol (BEL): An In-Depth Look
Bella Protocol (BEL) Tokenomics
Bella Protocol (BEL) is a cryptocurrency that has been gaining attention in the digital finance space. A crucial aspect of understanding any cryptocurrency is to delve into its tokenomics. BEL tokenomics reveals a great deal about its supply structure, offering insights into its potential value and scarcity.
Circulating Supply
As of now, the circulating supply of Bella Protocol (BEL) stands at 60,000,000 BEL. The circulating supply refers to the number of tokens that are currently available and being traded in the market. It's an important metric as it can help dictate the price of the token. A lower circulating supply can often lead to higher prices if the demand is high.
Max Supply
The maximum supply of BEL tokens is set at 100,000,000 BEL. This is the total number of BEL tokens that will ever exist. The max supply plays a significant role in determining the token's potential value. The lower the max supply, the more scarce the token, which could drive up demand and subsequently the price.
Total Supply
The total supply of Bella Protocol (BEL) also stands at 100,000,000 BEL. Unlike the max supply, the total supply includes all tokens minted, regardless of whether they are available for trading or held in reserve. It's important to note that the total and max supply for BEL are the same, indicating that all tokens have already been minted.
Outstanding Supply
Interestingly, the outstanding supply of BEL, which refers to the supply that is not yet issued, stands at 40%. This means that a significant portion of BEL tokens are yet to be introduced into circulation. This could have implications for the token's value in the future.
How to Find More Bella Protocol (BEL) News
Keeping up-to-date with the latest news and developments about Bella Protocol (BEL) is essential for both existing holders and potential investors. Here are some resources where you can find more information about BEL:
The official Bella Protocol website is the first stop for anyone looking to learn more about BEL. It provides a comprehensive overview of the project, including its mission, team, and product offerings.
Bella Protocol's Twitter account is another valuable resource for staying updated on the latest news and announcements. By following their account, you can get real-time updates directly from the project's team.
In conclusion, understanding the tokenomics of Bella Protocol (BEL) and staying informed about its latest news can provide valuable insights for anyone interested in this cryptocurrency. Whether you're an existing holder or a potential investor, these resources can help you make informed decisions about BEL.