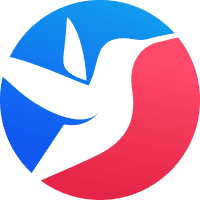 Biswap (BSW)
$ 0.0667129
| | | |
| --- | --- | --- |
| | | |
| | | | | | |
| --- | --- | --- | --- | --- | --- |
| BNB | 2021-05-23 | N/A | 700,000,000 | 411,676,250 | NO |
| token | 0 | 0 | 0 | 0 | Trade |
Biswap (BSW) price today is $0.0667129 USD. Trading volume was 1,200,776.63 BSW in the last 24 hours. Current market cap of Biswap is $36,562,015 USD. Biswap has a circulating supply of 411,676,250 BSW coins out of a maximum supply of 700,000,000 BSW coins.
An In-Depth Look at Biswap (BSW)
What is Biswap (BSW)?
Biswap, denoted by the ticker symbol BSW, is a decentralized finance (DeFi) platform that aims to revolutionize the world of digital currencies. The platform was launched on July 2, 2021, by a team of experienced developers and blockchain enthusiasts. The team is composed of highly skilled individuals who are passionate about blockchain technology and its potential to transform finance and business processes worldwide.
Biswap's primary mission is to provide a secure, efficient, and user-friendly platform for swapping, staking, farming, and other DeFi services. Utilizing the Binance Smart Chain, Biswap offers high-speed transactions and reduced gas fees compared to other DeFi platforms. The platform's native token, BSW, is used for governance, staking, and earning rewards on the platform.
The Team Behind Biswap
The Biswap team comprises a diverse group of individuals with extensive experience in blockchain technology, software development, and business management. The team's shared vision is to leverage blockchain technology to create a decentralized platform that democratizes access to financial services.
Despite the relative anonymity of the team, which is common in the crypto industry, the team's dedication to transparency, security, and user satisfaction is evident in the platform's development and operation. The team actively communicates with its user community, soliciting feedback and implementing improvements to ensure that the platform continues to meet its users' needs.
Biswap (BSW) Use Cases
Biswap offers a variety of use cases that make it an attractive platform for cryptocurrency enthusiasts. Here are some of the key use cases:
Swapping
Biswap offers an intuitive and user-friendly interface for swapping tokens quickly and efficiently. Users can swap any BEP-20 token for another using the platform. The swapping process is streamlined and straightforward, allowing even novice users to swap tokens with ease.
Yield Farming
Biswap provides yield farming services, allowing users to earn passive income by providing liquidity to the platform's pools. Users can earn rewards in BSW tokens by staking LP tokens. The platform offers several farming pools with different token pairs, giving users a variety of options to choose from.
Staking
Biswap also offers staking services. Users can stake their BSW tokens to earn rewards. The platform offers competitive annual percentage yield (APY) rates, making it an attractive option for users looking to earn interest on their tokens.
Governance
As a decentralized platform, Biswap gives its users a say in its governance. Users who hold BSW tokens can vote on proposals and make decisions regarding the platform's future development. This democratization of decision-making power is one of the key features that sets DeFi platforms like Biswap apart from traditional financial institutions.
In conclusion, Biswap offers a range of services that make it an attractive platform for cryptocurrency enthusiasts. Its user-friendly interface, high-speed transactions, and competitive rates make it a compelling choice for swapping, farming, and staking services. Furthermore, with its focus on transparency and user empowerment, Biswap represents an exciting development in the world of decentralized finance.
How Can I Buy Biswap (BSW)?
Cryptocurrency is a digital or virtual form of currency that uses cryptography for security. Among the thousands of cryptocurrencies available, Biswap (BSW) stands out due to its unique features and potential for growth. Here's a step-by-step guide on how you can buy Biswap (BSW).
Create an Account on Binance
The first step to buying Biswap (BSW) is to create an account on a cryptocurrency exchange that supports this digital asset. Binance is one of the most popular exchanges, known for its user-friendly interface and extensive selection of cryptocurrencies. To create an account, visit the Binance homepage and click on the "Register" button. You'll be asked to provide your email address and create a password.
Verify Your Account
After you've created an account, you'll need to verify your identity. This is a standard security measure, designed to protect against fraud. Binance will ask you to provide a copy of your ID or passport, along with a selfie. The process is straightforward and should only take a few minutes.
Secure Your Account
Once your account is verified, it's crucial to secure it. Binance offers several security measures, including two-factor authentication (2FA), which provides an extra layer of protection. It's recommended to enable 2FA and regularly update your password to maintain the security of your account.
Deposit Fiat Or Cryptocurrency
With your account created, verified, and secured, you can now deposit funds. Binance supports a wide range of cryptocurrencies and also allows fiat deposits in certain countries. You can deposit funds by navigating to the "Funds" section and selecting "Deposits." Choose the currency you wish to deposit and follow the instructions.
Buy Biswap (BSW)
Now that your account is funded, you're ready to buy Biswap (BSW). Navigate to the Binance trading platform and select BSW from the list of available cryptocurrencies. Enter the amount you wish to purchase, review the transaction details, and confirm your purchase.
Store Your BSW in a Secure Wallet
After purchasing BSW, it's important to store your coins in a secure wallet. Cryptocurrency wallets can be digital (like a mobile or desktop app) or physical (like a hardware device). They keep your private keys – the codes that give you access to your cryptocurrencies – safe.
What are the Best Wallets for BSW?
When it comes to storing your BSW, not all wallets are created equal. Here are a few reliable options:
Trust Wallet - This mobile wallet is compatible with Android and iOS devices. It supports a wide range of cryptocurrencies, including BSW, and offers a user-friendly interface.

MetaMask - This is a browser-based wallet that also supports BSW. It's easy to use and integrates with many decentralized applications (dApps).

Ledger - For those who prefer a physical wallet, Ledger is a great choice. It's a hardware wallet that stores your private keys offline, providing an extra layer of security.
Ensure to choose a wallet that best suits your needs and provides the best security measures. Regardless of the wallet you choose, it's important to remember that your private keys are your responsibility. If you lose them, you lose access to your BSW.
The process of buying and storing BSW might seem complex at first, but it becomes straightforward once you understand the steps. For a more detailed guide on how to buy BSW, visit Biswap. The world of cryptocurrency
Biswap (BSW) Tokenomics
Biswap (BSW) is a DeFi automated market maker (AMM) that operates on the Binance Smart Chain. As an AMM, Biswap utilizes smart contracts to create markets for any given pair of tokens. But what sets Biswap apart is its unique tokenomics.
The BSW token, Biswap's native utility token, plays a crucial role in the platform's ecosystem. It is used for governance voting, as well as for earning rewards through farming and liquidity provision.
Circulating Supply
As of now, the circulating supply of BSW tokens is 373,023,661 BSW. The circulating supply refers to the number of tokens that are currently available and being traded in the market.
Max Supply
The maximum supply of BSW tokens is set at 700,000,000 BSW. This figure represents the maximum number of BSW tokens that will ever exist. Once this number is reached, no further BSW tokens can be produced.
Total Supply
The total supply of BSW tokens, which includes all tokens in existence and those yet to be issued, is 434,664,671 BSW. This figure is significant as it gives an indication of the inflation rate of the BSW token.
Oustanding Supply
The outstanding supply, which refers to the percentage of tokens that have not yet been issued, stands at 47%. This means that nearly half of the total number of BSW tokens are yet to be distributed.
How Can I Find More Biswap (BSW) News?
Keeping up to date with the latest developments and news about Biswap (BSW) is essential for any investor or user of the platform. Here are some resources where you can find the most recent information about Biswap.
Biswap Website
Visit the Biswap Website for the most detailed and updated information about Biswap. Here, you'll find everything from the platform's latest news to detailed explanations of its features and how to use them.
Biswap Whitepaper
The Biswap Whitepaper is a must-read for anyone interested in understanding the technical and economic aspects of the Biswap platform and the BSW token. The whitepaper provides an in-depth look into the platform's tokenomics, governance model, and roadmap.
Biswap Twitter
Follow Biswap on Twitter for real-time updates, news and announcements from the Biswap team. The platform's Twitter account is a great resource for staying connected with the community and keeping up with all the latest developments.
In conclusion, Biswap (BSW) has a unique tokenomics model that offers promising potential for investors and users. With a variety of resources available, staying up-to-date with the latest news and developments about Biswap is easy and straightforward.