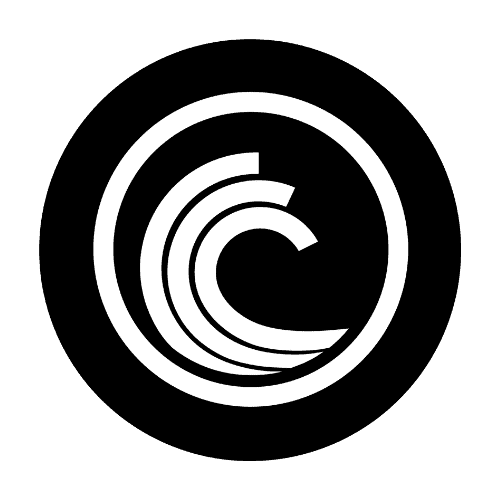 BitTorrent (BTT)
$ 0.0000000
| | | |
| --- | --- | --- |
| | | |
| | | | | | |
| --- | --- | --- | --- | --- | --- |
| | | | 0 | 0 | NO |
| | | | 0 | 0 | Trade |
BitTorrent (BTT) price today is $0.0000000 USD. Trading volume was 0.00 BTT in the last 24 hours. Current market cap of BitTorrent is $0 USD. BitTorrent has a circulating supply of 0 BTT coins out of a maximum supply of 0 BTT coins.
An In-Depth Look at BitTorrent(New) (BTT)
What is BitTorrent(New) (BTT) and how does it work?
Overview
BitTorrent(New) (BTT) is a cryptocurrency that was launched on January 31, 2019. It is a TRC-10 utility token based on the blockchain technology of TRON. BTT was designed to incentivize users to share files and to foster a healthier and more efficient decentralized internet.
BitTorrent(New) is a revamped version of the original BitTorrent protocol, which was a pioneer in decentralized file sharing. The protocol is used by hundreds of millions of users worldwide to share files over the internet. The introduction of the BTT token aims to optimize this system by incentivizing file sharing, providing a way for users to earn and spend BTT tokens within the network.
Technical Aspects
BitTorrent(New) operates by integrating a blockchain infrastructure into the existing BitTorrent network. By doing this, BTT token transactions can be recorded on the TRON blockchain, ensuring transparency and security of the transactions.
The BTT token is used within the BitTorrent network for a variety of transactions. For instance, users can pay BTT to others for faster download speeds. File creators can also earn BTT by sharing their files with the network. Additionally, users can earn BTT by dedicating extra bandwidth and storage to the network.
The BitTorrent Speed feature is another integral part of the BTT system. It is a game-changing blockchain-based application that allows users to bid BTT tokens in return for faster downloads on the network.
Team
BitTorrent(New) was launched by BitTorrent Inc., a company that was acquired by TRON in 2018. The acquisition was led by Justin Sun, the founder of TRON, who saw the potential in integrating blockchain technology with the BitTorrent protocol. Sun is a prominent figure in the blockchain and cryptocurrency industry, known for his strategic vision and innovative ideas.
The team behind BitTorrent(New) is comprised of experienced professionals with a deep understanding of blockchain technology and peer-to-peer networks. The team is committed to creating a decentralized internet that rewards users for their contributions.
Alongside Justin Sun, the key team members include BitTorrent CEO, Jordy Berson, and the Chief Strategy Officer at TRON, Cliff Edwards. Both Berson and Edwards bring a wealth of experience to BitTorrent(New), having held senior positions in technology companies before joining the project.
The project also has the backing of several high-profile investors and partners. The most notable among them is the Singapore-based blockchain organization, the TRON Foundation. As the main force behind the TRON blockchain, the foundation has provided significant support to BitTorrent(New), helping to ensure its successful launch and subsequent development.
In conclusion, BitTorrent(New) (BTT) represents an innovative fusion of blockchain technology with the tried-and-tested BitTorrent protocol. Its strong team, backing from the TRON Foundation, and unique approach to incentivizing file sharing all point to a promising future for this cryptocurrency.
How Does BitTorrent(New) (BTT) make money?
BitTorrent(New) (BTT) operates on a unique business model that differs significantly from traditional businesses. Its primary source of revenue is the facilitation of peer-to-peer file sharing and the provision of a decentralized platform for content creators and consumers.
Facilitating Peer-to-Peer File Sharing
One of the primary ways BitTorrent(New) (BTT) makes money is by facilitating peer-to-peer (P2P) file sharing. This platform enables users to share files directly with each other, without the need for a central server. This model not only reduces costs for the company but also allows it to earn revenue from the transaction fees it charges for each file transfer.
Provision of a Decentralized Platform
BitTorrent(New) (BTT) also provides a decentralized platform for content creators and consumers. This platform allows creators to upload their content and set their own prices, enabling them to earn a fair share of the profits. BitTorrent(New) (BTT) makes money by taking a small percentage of these transactions as a commission.
Tokenization of Services
Another revenue stream for BitTorrent(New) (BTT) comes from the tokenization of its services. By using the BTT token, users can pay for faster download speeds, purchase content, or tip content creators. This creates a demand for the BTT token, driving up its value and subsequently, the company's profits.
How Can I make Money with BitTorrent(New)?
BitTorrent(New) (BTT) also offers several opportunities for individuals to earn money. These include investing in BTT tokens, participating in the BitTorrent Speed program, and becoming a content creator on the platform.
Investing in BTT Tokens
One of the most straightforward ways to make money with BitTorrent(New) (BTT) is to invest in its tokens. As with any cryptocurrency, the value of BTT tokens can fluctuate significantly, offering the potential for significant returns. However, this also carries a high level of risk and should be undertaken with caution.
Participating in the BitTorrent Speed Program
BitTorrent Speed is a program that rewards users with BTT tokens for seeding files, i.e., keeping files available for other users to download after they've finished downloading them. The more you seed, the more BTT tokens you can earn. This can be a good way to generate passive income, especially if you have a large amount of unused bandwidth.
Becoming a Content Creator
If you're a content creator, you can also make money by selling your content on the BitTorrent(New) (BTT) platform. As mentioned earlier, this platform allows creators to set their own prices for their content. Therefore, if your content is popular, this could be a lucrative revenue stream.
In conclusion, BitTorrent(New) (BTT) has a unique business model that allows it to profit from the decentralized sharing of digital content. For individuals, this platform offers several opportunities to earn money, from trading BTT tokens to selling original content. As with any investment, however, these opportunities come with their own risks and should be approached with caution.
How Can I Buy BitTorrent(New) (BTT)?
Cryptocurrency has taken the world by storm and BitTorrent (New) (BTT) is no exception. If you're looking to invest in or trade this digital currency, here's a step-by-step guide on how to do so.
Create an Account on Binance
Your first step should be to create an account on Binance, one of the world's leading cryptocurrency exchanges. Visit their website and fill in the registration form with your personal information. Make sure to choose a strong password to ensure your account's security.
Verify Your Account
After registering, you need to verify your account. This process typically involves submitting a copy of your ID or passport, as well as a recent utility bill or bank statement that shows your full name and address. This is a standard procedure for most cryptocurrency exchanges to comply with KYC (Know Your Customer) regulations.
Secure Your Account
Once your account is verified, it's crucial to secure it. Enable two-factor authentication (2FA) to add an extra layer of security. With 2FA enabled, even if someone obtains your login credentials, they won't be able to access your account without your 2FA code, which is typically sent to your mobile device.
Deposit Fiat Or Cryptocurrency
Now that your account is secure, you can deposit funds. Binance allows you to deposit both fiat currency (like USD, EUR, etc.) and cryptocurrencies (like BTC or ETH). Depending on your preference and the availability in your country, choose the most convenient option for you.
Buy BitTorrent(New) (BTT)
With funds in your account, you're ready to buy BTT. Navigate to the BTT trading page on Binance, select the amount you wish to purchase, and confirm the transaction. Congratulations, you now own BitTorrent (New) (BTT)!
Store Your BTT in a Secure Wallet
Lastly, for security reasons, it's recommended not to store your BTT on the exchange. Instead, transfer your BTT to a secure wallet where you control the private keys.
For a more detailed guide on how to buy BTT, you can visit this page.
What are the Best Wallets for BTT?
Choosing the right wallet for your BTT is crucial for ensuring its safety. Here are a few options that you might consider:
Trust Wallet: Trust Wallet is a secure and easy-to-use wallet that supports a wide range of cryptocurrencies including BTT. It also offers a built-in Web3 browser for interacting with decentralized applications (DApps).

Ledger: If you prefer a hardware wallet, Ledger could be a good choice. It offers top-notch security by storing your private keys offline, making them immune to online threats.

Binance Chain Wallet: If you're a frequent Binance user, you might find their official wallet convenient. It integrates seamlessly with the Binance exchange and supports all the cryptocurrencies listed there, including BTT.
Remember, the security of your BTT ultimately depends on how well you manage your private keys. Always be cautious and make sure to keep your keys secure.
How Can I Find More BitTorrent(New) (BTT) news?
BitTorrent(New) (BTT) is a popular cryptocurrency with a robust community and active development. To stay up-to-date with the latest news and developments in BTT, several resources are available for interested parties. These include the BitTorrent(New) website, their official whitepaper, and their social media platforms such as Twitter and Reddit.
The BitTorrent(New) website is the primary source of official information about BitTorrent(New) (BTT). This site provides a comprehensive overview of the BitTorrent(New) project, team, and roadmap. It is frequently updated with the latest news and developments, making it a must-visit for anyone interested in BTT.
The BitTorrent(New) whitepaper is a detailed technical document outlining the architecture, functionality, and future plans of the BitTorrent(New) project. It provides an in-depth understanding of the project's technical aspects and is an essential read for anyone seeking a deep understanding of BTT.
BitTorrent(New)'s official Twitter account is an excellent resource for real-time updates and announcements. This account shares regular updates about the project, the team, and any upcoming changes or events.
Reddit is a popular platform for cryptocurrency discussions, and the BitTorrent(New) subreddit is no exception. Here, users discuss the latest BTT news, share insights, and engage with the BitTorrent(New) community. It's a vibrant and active forum that can provide valuable insights for anyone interested in BitTorrent(New) (BTT).
Coins Similar To BitTorrent(New) (BTT)
In the vast world of cryptocurrencies, several other coins share similar features and goals as BitTorrent(New) (BTT). These include Render Token, Holo, Ankr, and Filecoin. Here is a brief introduction to these cryptocurrencies.
Render Token aims to transform the power of GPU computing into a decentralized network of nodes. It provides services such as rendering graphics and complex calculations. For more information, visit the link.
Holo is a decentralized application platform that uses peer-to-peer networking for processing agent-centric agreement and consensus mechanisms. If you're interested in decentralized applications and peer-to-peer networks, you might want to learn more about Holo.
Ankr is crafting a platform that leverages idle computing power from devices and data centers as a whole. Ankr represents a new era of cloud computing that is distributed, user-friendly, and powered by blockchain. You can find out more about Ankr following the provided link.
Filecoin is a decentralized storage system aiming to store humanity's most important information. It is designed to store data in a decentralized manner. If you're interested in decentralized storage solutions, Filecoin could be worth your time to investigate.
BitTorrent Markets
Rank
Exchange
Country
Coin Types
Fees
Trade
1

Bitfinex

British Virgin Islands

174

Currencies including BTT

0,10% > 0,20%

More info
2

Bibox

China

376

Currencies including BTT

2.86% - 3.90%

More info
3

BingX

Singapore

531

Currencies including BTT

Varies

More info
4

Bybit

British Virgin Islands

339

Currencies including BTT

Varies

More info
Coins Similar To BitTorrent