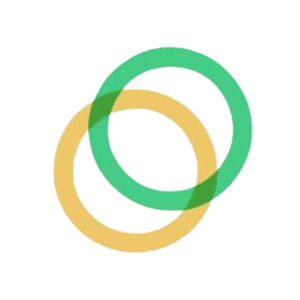 Celo (CELO)
$ 0.4420000
| | | |
| --- | --- | --- |
| | | |
| | | | | | |
| --- | --- | --- | --- | --- | --- |
| | 2020-04-22 | N/A | 1,000,000,000 | 511,790,944 | NO |
| blockchain | 0 | 0 | 0 | 0 | Trade |
Celo (CELO) price today is $0.4420000 USD. Trading volume was 4,614,896.80 CELO in the last 24 hours. Current market cap of Celo is $442,000,000 USD. Celo has a circulating supply of 511,790,944 CELO coins out of a maximum supply of 1,000,000,000 CELO coins.
An In-Depth Look at Celo (CELO)
What is Celo (CELO) and how does it work?
Overview
Celo is an open-source blockchain ecosystem that aims to make financial tools accessible to anyone with a mobile phone. The project's primary goal is to create a new decentralized financial system that allows for the creation of synthetic assets pegged to real-world assets. The native cryptocurrency of the Celo platform is CELO, which is used for governance and staking in the network.
Celo was launched on 22nd May 2020, built around the mission to bring financial stability to those who need it most. It aims to overcome the barriers that prevent the adoption of cryptocurrencies by focusing on user experience and ease of use.
Technical Aspects
From a technical perspective, Celo uses a Byzantine Fault Tolerance (BFT) consensus algorithm, which allows for faster transaction times and lower fees than traditional Proof-of-Work blockchains. This makes it ideal for microtransactions, remittances, and peer-to-peer payments.
Celo's unique architecture consists of two layers; a lightweight, identity-based cryptographic layer that allows users to easily send and receive CELO via their phone numbers and a traditional accounts layer for more sophisticated transactions. This two-layer approach makes Celo accessible to a broad range of users, from those with basic feature phones to those with advanced smartphones.
Celo also uses stability mechanisms, such as an automated exchange protocol and reserve of diversified assets, to keep the value of its stablecoins pegged to real-world assets. This ensures that users can rely on the value of their funds remaining stable, regardless of market fluctuations.
Team
The Celo project is backed by a strong team and several reputable investors. Celo was founded by Rene Reinsberg and Marek Olszewski who both previously worked at Google and are graduates of MIT. The founding team also includes experienced engineers and researchers from top tech companies and research institutions.
The project's backers include Andreessen Horowitz (a16z), Polychain Capital, and other leading venture capital firms. The Celo Foundation, a non-profit organization, also supports the development and growth of the Celo ecosystem. In addition to this, Celo has partnerships with various organizations, including the United Nations, to further its mission of financial inclusion.
Celo's team and backers bring together a mix of expertise in technology, finance, and social impact, making it well-positioned to achieve its mission of creating a more inclusive financial system.
In conclusion, Celo is a unique project in the cryptocurrency space, combining innovative technology with a strong social mission. Its focus on accessibility and financial inclusion, combined with its strong team and backing, make it a project to watch in the coming years.
How Does Celo (CELO) Make Money?
Celo (CELO) is a blockchain-based platform that focuses on facilitating access to digital currencies and Decentralized Finance (DeFi) services. It primarily aims to bring financial stability to those who lack access to traditional banking systems. But how does this platform generate revenue? Let's break it down.
Transaction Fees
The primary means by which Celo makes money is through transaction fees. Every time a transaction is made using the platform, a small fee is charged. These transaction fees are necessary to prevent spam transactions and to provide incentives for validators who maintain the network's security.
Staking Rewards
Celo operates on a Proof-of-Stake (PoS) blockchain. This means stakeholders who hold and lock up their CELO tokens in the network can earn rewards. While this is not a direct source of revenue for the company, it allows the platform to secure its network and maintain liquidity.
Grants and Investments
Being a part of the larger blockchain ecosystem, Celo also benefits from investments and grants. The Celo Foundation, the non-profit behind the Celo platform, has established a community fund that supports initiatives aiming to develop and expand the Celo ecosystem. More developed the ecosystem, more the transactions and hence, greater the profit.
How Can I Make Money with Celo?
Investing in cryptocurrencies can be a profitable venture if done wisely. Here are a few ways you could potentially earn money with Celo.
Buying and Holding CELO Tokens
One of the most common ways to make money with cryptocurrencies is through buying and holding. You buy tokens at a low price and sell them when the price increases. Given Celo's mission and growing ecosystem, it's possible that the value of CELO tokens could rise over time.
Staking CELO Tokens
As mentioned earlier, Celo operates on a Proof-of-Stake protocol. This means you could earn additional CELO tokens by staking your existing ones. Staking involves locking up your tokens for a certain period, and in return, you'll receive rewards in the form of additional tokens. It's a great way to earn passive income.
Participating in Network Governance
CELO token holders can participate in the network governance by voting on various proposals. By being an active participant, you can help shape the future of the platform and potentially earn more tokens as incentives.
Providing Liquidity
If you're a more advanced user, you could consider providing liquidity to Celo's decentralized exchange, Ubeswap. By providing liquidity, you essentially allow other users to trade their tokens, and in return, you earn fees. However, this strategy comes with its risks and should only be done after thorough research.
Building on Celo
If you're a developer, you could consider building applications on Celo. The Celo Foundation provides grants to developers who want to build on their platform. This could potentially be a lucrative opportunity, provided you have the necessary skills.
To conclude, there are several ways to make money with Celo, both for casual investors and active participants. However, as with any investment, it's essential to do your own research, understand the risks involved, and invest responsibly.
How Can I Buy Celo (CELO)?
Buying Celo (CELO) is a straightforward process, and following the steps below will assist in completing your purchase. This guide will use Binance, a globally recognized cryptocurrency exchange, as the platform to buy CELO.
Create an Account on Binance
The first step in buying CELO is to create an account on Binance. To do this, visit the Binance website and click on the "Register" button. Provide the necessary details, including your email address and a strong, unique password.
Verify Your Account
After registering, Binance will require you to verify your account. This step is important to ensure the security and authenticity of your account. The process typically involves providing some form of identification, such as a driver's license or passport, and may also require a selfie for facial recognition.
Secure Your Account
Once your account has been verified, it's crucial to secure it. Binance offers several security measures, including two-factor authentication (2FA), which provides an additional layer of security by requiring a second form of verification besides your password.
Deposit Fiat Or Cryptocurrency
With your account set up and secured, you can now deposit funds. Binance accepts both fiat and cryptocurrency deposits. If you're new to cryptocurrencies, you might find it easier to deposit fiat currency like USD, EUR, or your local currency. If you already own cryptocurrencies like Bitcoin or Ethereum, you can transfer them to your Binance account.
Buy Celo (CELO)
Now that your account is funded, you're ready to buy CELO! Navigate to the markets section on Binance and search for the CELO trading pair that matches your deposited currency (e.g., CELO/USD or CELO/BTC). Enter the amount of CELO you wish to purchase and execute the trade.
Store Your CELO in a Secure Wallet
After purchasing CELO, it's wise to move your coins off the exchange and into a secure wallet. This step is crucial for long-term storage as it protects your CELO from potential threats associated with online exchanges.
For a more detailed guide on how to buy CELO, consider visiting this comprehensive CELO buying guide.
What are the Best Wallets for CELO?
CELO can be stored in various wallets, but some stand out due to their security, user interface, and additional features.
Remember, the choice of wallet depends on your specific needs and preferences. The key is to ensure that whatever wallet you choose aligns with your security requirements, accessibility, and ease of use.
How Can I Find More Celo (CELO) News?
Keeping up with the latest news on the Celo (CELO) cryptocurrency is a great way to stay informed about this exciting and rapidly evolving digital asset. There are several resources available to find more information and news about Celo.
The Celo website serves as the primary source of information about the Celo project. Here, you can find everything from the project's mission and vision, to details about its technology, community, and partnerships. The site also features news updates, blog posts, and event announcements, making it a comprehensive resource for anyone interested in Celo.
For a more technical understanding of Celo, the project's whitepaper is an indispensable resource. The Celo Whitepaper provides an in-depth look at the project's underlying technology, economics, and governance. It's a must-read for anyone considering investing in Celo or who wants a detailed understanding of how the project works.
For timely updates and news, Celo's official Twitter account is a great resource. The account frequently shares announcements, updates, and other relevant news about the Celo project. Following this account can help keep you up-to-date with all things Celo.
The Celo subreddit is a community-driven platform where users can discuss and share information about Celo. It's an excellent place to interact with other Celo enthusiasts and stay informed about the latest developments and news from the Celo community.
Coins Similar To Celo (CELO)
There are several other cryptocurrencies that share similarities with Celo, offering unique features and serving distinct purposes within the digital currency ecosystem. Here are a few that you might find interesting.
Dash, like Celo, aims to provide a user-friendly digital currency system that can be used by people worldwide. It offers instant, private transactions and operates on a self-governing and self-funding model. To learn more about Dash, visit the link.
Mina is the world's lightest blockchain, powered by participants. It's designed to keep data usage constant irrespective of the number of transactions, making it scalable and efficient. If you're interested in this unique approach to blockchain technology, head to the link for more information.
Zcash is a privacy-focused digital currency that offers selective transparency of transactions. It provides robust security and privacy features, enabling users to transact without revealing the sender, receiver, or the amount transacted. To explore more about Zcash, click the link above.
MobileCoin aims to provide fast, private, and secure transactions on mobile devices. It's designed to be used in everyday transactions, even on slower networks, making it a user-friendly and accessible option for mobile users. Visit the link to learn more about this innovative digital currency.