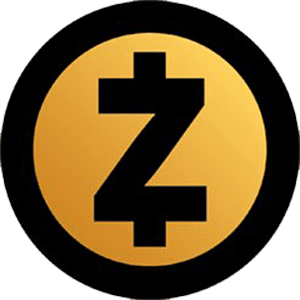 ZCash (ZEC)
$ 76.48
Zcash, or ZEC, is a relatively new digital currency that was set up as an anonymous alternative to Bitcoin. From the day the Zcash genesis block was launched, the interest surrounding this private cryptocurrency was nothing short of phenomenal. The virtual currency is comprised of a centralised blockchain, which protects anonymity when users buy and sell commodities online. Running on the Ethereum network, the currency allows people to spend coins without having any of their details made public. Payments can be made anywhere in the World using ZEC, and the IP addresses of both the buyer and the vendor are kept completely private. Zcash is based on the premise that the only way to ensure fungibility is to deliver absolute privacy. The term "fungibility" refers to the ease at which one commodity can be substituted with another.
| | | |
| --- | --- | --- |
| | | |
| | | | | | |
| --- | --- | --- | --- | --- | --- |
| 21000000 | Equihash | PoW | 28/10/2016 | | YES |
| 50% | 539902 | 3938507461 | 6623781.25 | 10 | Trade |
History of Zcash
Despite the huge success of Bitcoin, many users expressed concern that their IP addresses were visible on the blockchain. As a result, several programmers started working on Ethereum based alternatives, and one of the most successful was Zcash. ZEC was born in October 2016, and the man behind the code was Zooko Wilcox. His brief was to create a digital currency that guaranteed improved fungibility through guaranteeing the total privacy of its users.
Wilcox, along with several collaborators, established Zerocoin Electric Coin Company. However, unlike other virtual currency providers out there, Wilcox and his team allow the ZEC community to decide which of the ongoing improvements and updates to the currency are implemented.
Technology of Zcash
ZEC can be bought and sold on an exchange, but like other Ethereum cryptocurrencieson the Internet, it can be mined too. A special algorithm called proof-of-work is used in the process, and its success is wholly dependent on the processing power of the miner's CPU. While mining ZEC isn't easy, it is possible on the latest home computers. Computers have to solve complicated puzzles and perform huge calculations — success results in the unlocking of the assets. With the right mining software, almost anyone can begin mining Zcash. However, significant investment in hardware will be required in order to make serious money through mining.
Coins similar to ZCash
What Does the Future Hold for Zcash?
It's too early to say whether or not ZEC will be a long-term success, as it was only launched in October 2016. However, the initial interest has been huge, and the digital currency already has a loyal following. Thanks to unrivalled levels of privacy, this particular currency probably has legs. Despite being so young, Zcash is one of the World's top digital currencies right now, with a huge market capitalization and a very healthy price per coin. ZEC is being traded in volume in the likes of Russia, China and South Africa, and analysts believe it won't be too long before it is being used in the banking, financial and medical industries.