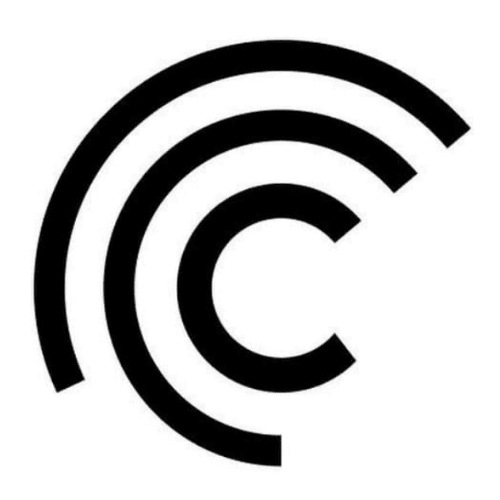 Centrifuge (CFG)
$ 0.3075316
| | | |
| --- | --- | --- |
| | | |
| | | | | | |
| --- | --- | --- | --- | --- | --- |
| | 2021-07-05 | N/A | -1 | 435,803,976 | NO |
| blockchain | 0 | 0 | 0 | 0 | Trade |
Centrifuge (CFG) price today is $0.3075316 USD. Trading volume was 117,110.28 CFG in the last 24 hours. Current market cap of Centrifuge is $154,768,416 USD. Centrifuge has a circulating supply of 435,803,976 CFG coins out of a maximum supply of unlimited CFG coins.
An In-Depth Look at Centrifuge (CFG)
What is Centrifuge (CFG) and how does it work?
Overview
Centrifuge (CFG) is a decentralized platform that facilitates the financing of real-world assets through DeFi, providing a bridge between the traditional financial sector and the burgeoning world of decentralized finance. The Centrifuge protocol enables businesses to convert their real-world assets into NFTs (Non-Fungible Tokens) that can be used as collateral for loans in the DeFi ecosystem.
The CFG token, the native utility token of the Centrifuge platform, is utilized for governance, incentivization, and staking purposes. It represents a significant step towards the goal of bringing real-world assets into the DeFi space, allowing businesses to access liquidity without having to go through traditional financial intermediaries.
Technical Aspects
Centrifuge operates on a Proof of Stake (PoS) consensus mechanism, with CFG token holders having the ability to stake their tokens to secure the network, validate transactions, and earn rewards. The platform utilizes a two-token model, comprising of the CFG token for governance and RAD (Radial) tokens for transactional use within the ecosystem.
The core technology underpinning Centrifuge is the Centrifuge Chain, a substrate-based blockchain that enables the creation and exchange of asset-backed tokens. It also incorporates Tinlake, an Ethereum-based application that allows for these tokens to be used as collateral to access liquidity from various DeFi protocols.
Team
Centrifuge was founded by a team of experienced fintech entrepreneurs including Maex Ament, who previously co-founded Taulia, a supply-chain financing company, and Lucas Vogelsang, who was previously a tech lead at Taulia. The team comes with a wealth of experience in the fintech and blockchain space, bringing together their expertise to bring real-world assets to DeFi.
The Centrifuge project was launched on 28th August 2020 and has since garnered significant attention in the DeFi space. The project has attracted investment from notable investors including BlueYard Capital, Semantic Ventures, and Mosaic Ventures. In addition, Centrifuge has formed partnerships with a number of key industry players, including MakerDAO, with which it has collaborated to enable real-world assets to be used as collateral for DAI loans.
The vision and progress of Centrifuge have been well-received by the blockchain community, with many seeing it as a key player in the ongoing evolution of the DeFi landscape, helping to unlock the vast potential of real-world assets in the decentralized finance space.
Centrifuge's Role in the DeFi Ecosystem
Centrifuge plays a crucial role in the DeFi ecosystem by providing a bridge between the traditional world of finance and the new world of decentralized finance. By allowing businesses to tokenize their real-world assets and use them as collateral for loans, Centrifuge is helping to democratize access to finance, eliminate intermediaries, and increase the efficiency of the financial system.
One of the key ways in which Centrifuge contributes to the DeFi ecosystem is through its Tinlake application. By enabling the creation of asset-backed tokens that can be used as collateral for loans, Tinlake is helping to expand the range of assets that can be used in the DeFi space, thereby unlocking new sources of liquidity and expanding the potential use-cases of DeFi.
Overall, Centrifuge represents a significant step forward in the development of the DeFi sector, providing a practical solution to the challenge of bringing real-world assets into the DeFi space, and paving the way for the further growth and evolution of the DeFi ecosystem.
How Does Centrifuge (CFG) make money?
Centrifuge (CFG) is a decentralized protocol that allows businesses and individuals to turn their real-world assets into non-fungible tokens (NFTs). But how does this cryptocurrency actually generate revenue? Below, we will delve into the different ways Centrifuge makes money.
Transaction Fees
One of the most straightforward ways that Centrifuge makes money is through transaction fees. Whenever an individual or a business uses the Centrifuge platform to tokenize their assets, they are charged a transaction fee, which goes directly to the Centrifuge network. These fees serve as a source of revenue for the platform.
Tinlake Pools
Centrifuge's Tinlake is an open marketplace of real-world asset pools. Asset originators can finance their real-world assets by issuing NFTs and putting them into Tinlake pools. Investors in turn can invest in these pools and earn interest. This interest is another source of revenue for Centrifuge.
RAD Token
Centrifuge's native token, RAD, is used for governance and staking. The RAD token helps to maintain the security and stability of the Centrifuge network. The more RAD tokens that are staked, the more secure the network becomes. Stakers are rewarded with a portion of the network's transaction fees, providing another revenue stream for Centrifuge.
How Can I make Money with Centrifuge?
Now that you know how Centrifuge makes money, you might be wondering how you can leverage this platform to generate income for yourself. There are several ways to do this:
Investing in CFG Tokens
The simplest way to make money with Centrifuge is by buying CFG tokens and holding onto them. As with any cryptocurrency, the value of CFG tokens can fluctuate, and if the value increases, you can sell your tokens for a profit. However, it's important to note that investing in cryptocurrency comes with risk, and you should only invest what you can afford to lose.
Staking CFG Tokens
Another way to make money with Centrifuge is by staking CFG tokens. Staking involves locking up your tokens in the network for a certain period of time. In return, you receive staking rewards, which come in the form of more CFG tokens. The more tokens you stake, and the longer you stake them, the more rewards you can earn.
Participating in Tinlake Pools
As an investor, you can invest in Tinlake pools. By doing so, you're essentially lending money to asset originators, and you receive interest in return. This can be a lucrative way to make money with Centrifuge, but it also comes with risk. It's important to thoroughly research each asset pool before investing.
Becoming an Asset Originator
If you're a business with real-world assets, you can become an asset originator on the Centrifuge platform. This involves tokenizing your assets and selling them to investors. In return, you receive financing for your business, which can be a powerful way to generate income.
In conclusion, Centrifuge offers various ways to make money, both for the platform itself and its users. Whether through transaction fees, staking, investing in Tinlake pools, or becoming an asset originator, the opportunities to generate income with Centrifuge are vast. However, as with any investment, it's critical to do thorough research and understand the risks involved.
How Can I Buy Centrifuge (CFG)?
Centrifuge (CFG) is a cryptocurrency that can be bought on various digital currency exchanges, but for the purpose of this guide, we'll be using OKX.
Create an Account on OKX
The first step to buying Centrifuge (CFG) is to create an account on the OKX exchange. Visit the OKX homepage and click on the "Sign Up" button. You will need to provide some basic information, such as your email address and a password.
Verify Your Account
After creating your account, it is crucial to verify it to ensure security. OKX will send you an email containing a verification link. By clicking on this link, you confirm your email address and complete the account verification process.
Secure Your Account
After verifying your account, the next step is to secure it. This is typically done through two-factor authentication (2FA), which adds an extra layer of security to your account. It involves linking your account to your mobile phone, so that every time you log in, you'll need to enter a code sent to your phone.
Deposit Fiat Or Cryptocurrency
With a secure account, you can now deposit funds into it. OKX supports deposits in both fiat and cryptocurrencies. To deposit, navigate to the "Funds" section and select "Deposits". Then choose whether you want to deposit fiat (like USD or EUR) or another cryptocurrency (like Bitcoin or Ethereum). Follow the prompts to complete the deposit.
Buy Centrifuge (CFG)
Now that your account is funded, you can buy Centrifuge (CFG). Navigate to the "Markets" section on OKX, search for the CFG trading pair (like CFG/USD or CFG/BTC), and enter the amount you want to purchase. Click "Buy CFG" to complete the transaction.
Store Your CFG in a Secure Wallet
Once you've bought Centrifuge (CFG), it's vital to transfer it to a secure wallet. Storing your CFG in a wallet rather than on the exchange provides better protection for your funds.
This is a basic guide to buying Centrifuge (CFG), but you can find a more detailed guide on how to buy CFG by visiting this page.
What are the Best Wallets for CFG?
When it comes to storing your Centrifuge (CFG), not all wallets are created equal. Some provide better security features, while others offer a more user-friendly interface. Here are some of the best wallets for storing CFG.
Ledger Nano S
The Ledger Nano S is a hardware wallet, meaning it stores your CFG offline, away from potential online threats. It's one of the most secure wallets available and supports a wide range of cryptocurrencies, including CFG.
Trezor Model T
The Trezor Model T is another excellent hardware wallet. It features a touchscreen, making it easy to use, and it supports over 1,000 cryptocurrencies, including CFG.
Metamask
For those who prefer a software wallet, Metamask is a great option. It's a browser extension that allows you to interact with decentralized applications (dApps) directly from your browser.
Remember, the security of your CFG depends largely on the wallet you choose and how well you manage it. Always do your research before selecting a wallet, and make sure you keep your private keys secure.
How Can I Find More Centrifuge (CFG) News?
As the cryptocurrency market expands, so does the need for reliable and up-to-date information. For those interested in Centrifuge (CFG), a variety of resources are available to keep you informed about the latest happenings, updates, and discussions related to this innovative project. Let's delve into some of the most reliable sources for Centrifuge news.
Centrifuge Website
The most direct source for information on Centrifuge is the project's official website. Here, you can find a wealth of knowledge including project details, development updates, team member introductions, and much more. The website's user-friendly interface allows for easy navigation, making it a convenient resource for both beginners and experienced crypto enthusiasts.
Centrifuge Whitepaper
For a deep dive into the technical aspects of Centrifuge, the project's whitepaper provides a comprehensive look at the coin's underlying technology and future plans. The document offers detailed information on the project's tokenomics, blockchain infrastructure, and roadmap. Reading the whitepaper can provide valuable insights into the project's long-term viability and potential for growth.
Centrifuge Twitter
Social media is a critical tool for staying updated on cryptocurrency news. Centrifuge's official Twitter account is a great source for the latest announcements, partnerships, and developments. The account also offers a glimpse into the project's community, with active discussions and engagements from followers.
Centrifuge Reddit
Reddit is another excellent platform for cryptocurrency discussion and news. Although a dedicated Centrifuge subreddit link was not provided, interested readers can still find relevant threads by searching for Centrifuge (CFG) in the search bar of the Reddit homepage.