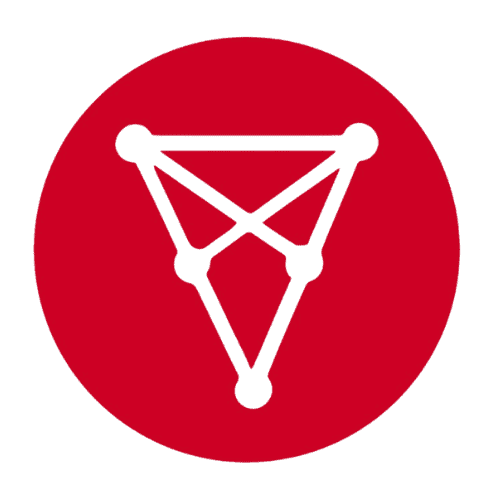 Chiliz (CHZ)
$ 0.0000000
| | | |
| --- | --- | --- |
| | | |
| | | | | | |
| --- | --- | --- | --- | --- | --- |
| | | | 0 | 0 | NO |
| | | | 0 | 0 | Trade |
Chiliz (CHZ) price today is $0.0000000 USD. Trading volume was 0.00 CHZ in the last 24 hours. Current market cap of Chiliz is $0 USD. Chiliz has a circulating supply of 0 CHZ coins out of a maximum supply of 0 CHZ coins.
An In-Depth Look at Chiliz (CHZ)
What is Chiliz (CHZ) and how does it work?
Overview
Chiliz (CHZ) is a blockchain-based platform that aims to bridge the gap between the sports and esports industries and their fans. The unique aspect of Chiliz lies in its vision to give fans the ability to make decisions regarding their favorite teams and entities through a process known as 'Fan Token Offerings' (FTOs). This approach enhances fan engagement and augments the fan following of clubs and entities.
Chiliz operates on the Ethereum blockchain and the CHZ token is ERC-20 compliant. The CHZ token acts as the native currency on the platform and is used to purchase Fan Tokens or Merchandise. It was launched on July 1, 2019, and has been gaining momentum in the sports and esports industries since then.
Technical Aspects
Chiliz operates on the Ethereum blockchain, ensuring a robust and secure framework for transactions. The CHZ token, being ERC-20 compliant, can be easily stored in any Ethereum-compatible wallet. The token is primarily used within the Chiliz and Socios.com ecosystem, and it is the official cryptocurrency for all the platforms' transactions.
Notably, Chiliz also incorporates a secondary layer to their platform known as the Chiliz Chain. This side-chain is based on the Proof-of-Authority consensus protocol and is designed to handle a high volume of transactions more efficiently. The Chiliz Chain is used for creating and trading branded Fan Tokens related to sports and esports entities.
Team
The Chiliz platform is backed by a robust team of experienced professionals in the field of technology, blockchain, and sports. The team is led by CEO Alexandre Dreyfus, a serial entrepreneur with more than 22 years of experience in digital businesses. He previously co-founded Webcity, a city guide network, and Winamax, the largest French online poker room.
Chiliz has also garnered impressive partnerships and investments, with major names like Binance and OKEx leading their investment rounds. The platform has formed partnerships with several high-profile sports and esports teams, including FC Barcelona, Paris Saint-Germain, and Juventus.
Adoption and Future Developments
Since its launch, Chiliz has seen impressive adoption rates among sports and esports teams, including some of the most prestigious clubs in the world. FC Barcelona, for instance, has launched its own Fan Token on the platform. The CHZ token has also been listed on several major exchanges, including Binance, Huobi, and OKEx, providing it with a significant amount of liquidity and making it accessible to a wide range of investors.
In terms of future developments, Chiliz is planning to expand its partnerships and continue to provide sports and esports fans with more opportunities to engage with their favorite teams. The team is also working on improving the technical aspects of the platform to ensure a seamless user experience.
While the adoption of blockchain in the sports and esports industry is still in its early stages, platforms like Chiliz are paving the way for a more interactive and engaged fan experience. With its unique offering, Chiliz has the potential to revolutionize the way fans interact with their favorite sports and esports entities.
How Does Chiliz (CHZ) Make Money?
Chiliz (CHZ) is a leading digital currency for sports and entertainment platforms. It was developed with the intention to fuel blockchain-backed platforms and products that are geared towards casual, mainstream consumers. The question that often arises for potential investors is, "How does Chiliz make money?" This section will delve into the various ways the cryptocurrency generates income.
Fan Token Offerings (FTOs)
Chiliz generates a significant portion of its revenue through Fan Token Offerings (FTOs). These are akin to Initial Coin Offerings (ICOs), but they are specifically designed for sports and esports fans. By acquiring these tokens, fans gain the ability to vote on certain club matters and access exclusive content. Chiliz makes money by taking a cut from the sale of these tokens.
Partnerships with Sports Teams
Chiliz has established partnerships with a number of high-profile sports teams across the globe, including FC Barcelona, Paris Saint-Germain, and Juventus. These partnerships allow Chiliz to sell fan tokens that represent a form of voting power within these clubs. This is another way Chiliz makes money as it receives a percentage of the proceeds from the sale of these tokens.
Transaction Fees
Like most digital currencies, Chiliz also makes money from transaction fees. Every time a CHZ token is bought or sold, a small fee is charged. These fees accumulate and form a significant source of revenue for the cryptocurrency.
How Can I Make Money with Chiliz?
Now that we've established how Chiliz makes money, the next question is - How can you make money with Chiliz? Below, we explore some of the ways one can earn an income from this cryptocurrency.
Buying and Holding CHZ Tokens
The most straightforward way to make money with Chiliz is to buy CHZ tokens and hold onto them, hoping that they will appreciate in value. This requires a basic understanding of the cryptocurrency market and some patience, as it often takes time for the value of a digital currency to rise significantly.
Trading CHZ Tokens
If you're more experienced in the world of cryptocurrency and are comfortable with taking risks, then trading CHZ tokens can be a profitable venture. This involves buying tokens when the price is low, then selling them when the price increases. However, it's important to remember that this strategy involves a significant amount of risk, as the price of digital currencies can be extremely volatile.
Participating in Fan Token Offerings (FTOs)
As previously mentioned, Chiliz hosts FTOs on a regular basis. By participating in these FTOs, you can purchase fan tokens at a relatively low price. These can then be traded on the open market, often at a higher price. Again, this strategy requires a good understanding of the market dynamics and a willingness to take on risk.
Staking CHZ Tokens
Finally, another way to make money with Chiliz is through staking. This involves holding your CHZ tokens in a cryptocurrency wallet to support the operations of a blockchain network. In exchange for staking your tokens, you receive rewards, usually in the form of additional CHZ tokens. This can be a great way to earn passive income, but it's important to understand that staking often requires a considerable initial investment.
In conclusion, there are several ways to make money with Chiliz, from trading and holding tokens to participating in FTOs and staking. As with any investment, it's crucial to do your own research and understand the risks involved before diving in.
How Can I Buy Chiliz (CHZ)?
Create an Account on Binance
The first step to purchasing Chiliz (CHZ) is to open an account on a cryptocurrency exchange. One of the most popular and reliable platforms to do this is Binance. It's a straightforward process that involves providing your email address and setting a password.
Verify Your Account
After creating your account, the next step is to verify it. This involves submitting some personal information to comply with Know Your Customer (KYC) regulations. This process can take a few hours to a couple of days, depending on the volume of requests the exchange is handling.
Secure Your Account
Next, it's crucial to secure your account. Set up two-factor authentication (2FA) to add an extra layer of security. This will require you to provide a second form of identification each time you log in or conduct transactions.
Deposit Fiat Or Cryptocurrency
Once your account is secure, you can deposit funds. Binance accepts both fiat currency and other cryptocurrencies. If you're using fiat, you'll need to go through a bank transfer or credit card payment. If you're using cryptocurrency, you can transfer it directly from your existing wallet to your Binance account.
Buy Chiliz (CHZ)
After your account is funded, you're ready to purchase Chiliz (CHZ). Navigate to the markets section on Binance, find the CHZ listing, and enter the amount you wish to buy. You can choose to buy at market price or set a limit order to buy at a specific price.
Store Your CHZ in a Secure Wallet
Finally, for safety reasons, it's recommended to store your CHZ off the exchange in a secure wallet. This step is crucial as it protects your investment from potential hacking incidents at the exchange.
For a more detailed guide on how to buy Chiliz, you can visit here.
What are the Best Wallets for CHZ?
When it comes to storing your CHZ, choosing the right wallet is critical. Below are some of the best options available:
Trust Wallet: Trust Wallet is a multi-coin wallet with a user-friendly interface that supports CHZ. It's available for both iOS and Android. The wallet provides an extra layer of security by encrypting your private keys on your device.

Atomic Wallet: Atomic Wallet is a decentralized wallet that supports over 300 cryptocurrencies, including CHZ. It allows you to manage, exchange, and buy cryptocurrencies within the wallet.

Ledger Nano S/X: If you prefer hardware wallets for extra security, Ledger Nano S and Ledger Nano X are excellent choices. These hardware wallets support over 1,500 cryptocurrencies, including CHZ. They keep your private keys offline and safe from potential online threats.

Trezor: Trezor is another reliable hardware wallet that supports a wide range of cryptocurrencies. It has a user-friendly interface and provides top-notch security for your digital assets.
Remember, the security of your CHZ depends on the precautions you take. Always ensure that you keep your private keys private and secure. By following the steps above, you can start investing in CHZ securely and confidently.
How Can I Find More Chiliz (CHZ) News?
Navigating the dynamic world of cryptocurrency requires staying informed about the latest news, updates, and trends. If you're interested in Chiliz (CHZ), a digital currency that powers sports and entertainment platforms, there are several resources that can help you stay in the loop.
The Chiliz website is a treasure trove of information about the cryptocurrency. It provides in-depth details about the project, the team behind it, and its unique features. It also provides regular updates about partnerships, advancements, and other significant events.
To get real-time updates about Chiliz (CHZ), their official Twitter account is a must-follow. The team regularly posts updates about partnerships, feature updates, and market trends. It's an excellent resource for anyone interested in the day-to-day progress of Chiliz.
Coins Similar To Chiliz (CHZ)
If you're intrigued by Chiliz (CHZ) and its unique approach to integrating blockchain technology into sports and entertainment, there are several other cryptocurrencies that might pique your interest. Here are brief introductions to four of them: Theta Network, TRON, Theta Fuel, and Audius.
Theta Network is a next-generation video delivery network powered by blockchain. It allows users to earn rewards by sharing their excess bandwidth and resources. If you're interested in decentralized video streaming, Theta Network could be worth exploring. Visit their page to learn more.
TRON is a blockchain-based decentralized platform that aims to build a free, global digital content entertainment system with distributed storage technology. It allows users to freely publish, store and own data. If you appreciate the idea of a user-centric entertainment ecosystem, check out TRON.
Theta Fuel (TFUEL) is the operational token of the Theta protocol. It is the second token in the Theta protocol used for various on-chain operations. If you're intrigued by the idea of contributing to a network's operation and getting rewarded for it, Theta Fuel might pique your interest. Visit their page to find out more.
Audius is a digital platform that aims to give everyone the freedom to distribute, monetize, and stream any audio content. It seeks to empower artists and provide a more direct connection with their fans. If you're passionate about music and believe in the power of decentralized platforms, Audius might be worth looking into. Visit their page to learn more.
The world of cryptocurrency is vast and always evolving. If you keep your ear to the ground and stay informed, you can make the most of the opportunities these digital currencies have to offer.