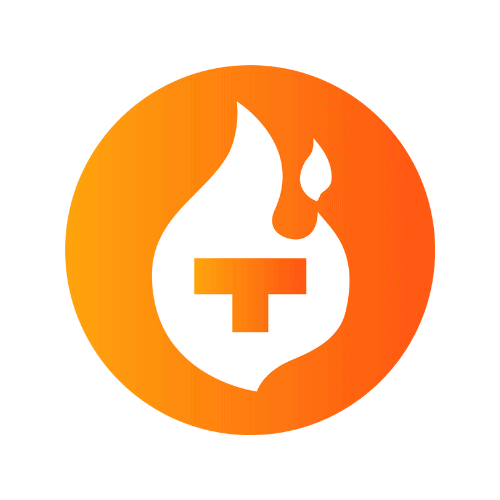 Theta Fuel (TFUEL)
$ 0.0329200
| | | |
| --- | --- | --- |
| | | |
| | | | | | |
| --- | --- | --- | --- | --- | --- |
| | 2019-03-15 | PoS | -1 | 6,286,047,683 | NO |
| blockchain | 0 | 0 | 0 | 0 | Trade |
Theta Fuel (TFUEL) price today is $0.0329200 USD. Trading volume was 553,051.42 TFUEL in the last 24 hours. Current market cap of Theta Fuel is $206,936,690 USD. Theta Fuel has a circulating supply of 6,286,047,683 TFUEL coins out of a maximum supply of unlimited TFUEL coins.
An In-Depth Look at Theta Fuel (TFUEL)
What is Theta Fuel (TFUEL) and how does it work?
Overview
Theta Fuel (TFUEL) is a cryptocurrency that powers the operations of the Theta Network. The Theta Network is a decentralized video delivery network, powered by blockchain technology, that aims to provide high-quality video streaming at a lower cost than traditional delivery methods. TFUEL is used as a utility token within the network for various operations such as rewarding users for sharing their excess bandwidth and resources, functioning as a gas token for smart contracts, and incentivizing user engagement and interaction.
Technical Aspects
Theta Fuel operates in a dual token system alongside Theta Token (THETA). While THETA is used for governance, staking and securing the network, TFUEL is used to power transactions and operations within the network.
Theta Fuel's utility is derived from its functionality within the Theta Network. Users can earn TFUEL by sharing their excess bandwidth and resources on the network, essentially allowing them to become 'relay nodes'. These relay nodes form the backbone of the Theta Network, allowing video streams to be delivered with high efficiency and low cost. Furthermore, TFUEL can be used to interact with smart contracts on the Theta Network, similar to how Ether is used on the Ethereum network.
Team
The Theta Network and its associated tokens, including Theta Fuel, were created by Theta Labs, a company founded by Mitch Liu and Jieyi Long in 2017. Mitch Liu, the CEO, has a background in the gaming, video and virtual reality industries, having previously co-founded video advertising firm Tapjoy and mobile social gaming company Gameview Studios. Jieyi Long, the CTO, also has a strong background in design and engineering, having led multiple projects at VR live streaming company NextVR and virtual reality platform firm WeVR.
The project has attracted investment and partnership from several notable entities in the technology and media industries, such as Samsung NEXT, Sony Innovation Fund, media investors BDMI Bertelsmann Digital Media Investments, Sierra Ventures, and blockchain-focused venture capital firms DHVC and DCM.
Theta Fuel was officially launched on March 28, 2019. Since its launch, the token has seen increased adoption as the Theta Network continues to grow and attract more users and partners. The project's unique approach to decentralized video delivery, combined with the strong team and backing from major industry players, make TFUEL and the Theta Network an interesting project in the cryptocurrency and blockchain space.
In conclusion, Theta Fuel (TFUEL) is an integral part of the Theta Network, providing the utility necessary for the operation of the network. Powered by a strong team and backed by major industry players, TFUEL and the Theta Network are poised to reshape the landscape of video delivery.
How Does Theta Fuel (TFUEL) Make Money?
Theta Fuel (TFUEL) is a unique cryptocurrency that operates on the Theta Network. Unlike traditional currencies, Theta Fuel makes money through a variety of innovative channels.
Resilient Network Services
One of the core ways that TFUEL earns revenue is by offering resilient network services. As a decentralized video delivery network, the Theta Network relies on users sharing their redundant computing power and bandwidth. These users are rewarded with TFUEL tokens. As more users join the network to earn TFUEL, the value of the coin increases due to the demand and supply dynamics.
Video Segment Processing
The Theta Network also makes money from video segment processing. Users who share their bandwidth to relay video streams on the network are rewarded with TFUEL tokens. This incentivizes users to contribute their resources to the network, thereby increasing the value of TFUEL.
Smart Contract Operations
TFUEL can also be used to deploy and interact with smart contracts on the Theta Network. This is another way in which TFUEL generates revenue, as users must pay with TFUEL to use these services. As the network grows and more smart contracts are deployed, the demand for TFUEL increases, raising its value.
Edge Compute Jobs
Lastly, TFUEL earns revenue through edge compute jobs. Users can earn TFUEL by sharing their extra CPU and GPU power to solve complex computational tasks that are offloaded from data centers. This further increases the utility and value of TFUEL.
How Can I Make Money with Theta Fuel?
Making money with Theta Fuel involves several methods, including staking, trading, and earning through network participation.
Staking TFUEL
Staking is a process where you hold a cryptocurrency in a wallet to support the operations of a blockchain network. In the case of Theta Fuel, you can stake your TFUEL tokens to earn rewards. By staking your TFUEL, you have the potential to earn passive income as the network rewards you for your contribution to securing the network and validating transactions.
Trading TFUEL
As with any cryptocurrency, trading TFUEL can be lucrative if done correctly. This involves buying TFUEL when the price is low and selling when the price is high. However, it's important to note that cryptocurrency trading requires a significant amount of research and understanding of the market. It's also inherently risky, so you should only invest money that you can afford to lose.
Earning TFUEL through Network Participation
As mentioned earlier, you can earn TFUEL by sharing your bandwidth and computing power on the Theta Network. By relaying video streams and completing edge compute tasks, you can earn TFUEL tokens. This not only helps the network but also provides you with an opportunity to earn cryptocurrency.
Participating in TFUEL's DeFi Ecosystem
Theta Network is also developing a decentralized finance (DeFi) ecosystem. This will allow users to lend, borrow, and earn interest on their TFUEL tokens. Participating in this ecosystem could provide another way to earn income from your TFUEL holdings.
In conclusion, Theta Fuel (TFUEL) offers various ways for both the network and its users to make money. As the Theta Network continues to grow and innovate, the value and utility of TFUEL are expected to increase, making it a potential source of income for those who participate in the network. However, as with any investment, it's important to do your research and understand the risks involved.
How Can I Buy Theta Fuel (TFUEL)?
Theta Fuel (TFUEL) is a popular cryptocurrency that powers the operations of the Theta Network. If you're interested in buying some TFUEL for yourself, follow the steps outlined below.
Create an Account on Binance
Your first step to buying TFUEL is to create an account on a cryptocurrency exchange. Binance is a highly recommended platform due to its extensive range of cryptocurrencies and user-friendly interface.
Verify Your Account
After signing up, the next step is to verify your account. This usually involves providing some personal information and completing an identity verification process. Verification is essential as it ensures the security of your funds and transactions.
Secure Your Account
Next, secure your account. While Binance has several security measures in place, it's crucial to set up additional security measures such as two-factor authentication. This adds an extra layer of protection to your account.
Deposit Fiat or Cryptocurrency
Now, you are ready to fund your account. You can do this by depositing fiat currency (like USD, EUR, etc.) or another type of cryptocurrency (like Bitcoin or Ethereum) into your Binance account.
Buy Theta Fuel (TFUEL)
With funds in your account, you can now purchase TFUEL. Navigate to the market section of the platform, find TFUEL, and choose the amount you want to buy. After confirming your purchase, the TFUEL will be added to your Binance account.
Store Your TFUEL in a Secure Wallet
Finally, it is highly recommended to store your TFUEL in a secure wallet rather than leaving it in your exchange account. Wallets provide a more secure way to store your cryptocurrency and protect it from potential hacks on the exchange.
For more detailed information on how to buy TFUEL, you can visit this guide.
What are the Best Wallets for TFUEL?
To ensure the security of your TFUEL, it's crucial to choose a reliable wallet. Here are some of the best wallets for storing TFUEL:
Theta Wallet: This is the official wallet of the Theta Network. It's available on both iOS and Android. It provides a secure and user-friendly interface for storing, receiving, and sending TFUEL.

Ledger Nano S: This is a hardware wallet, considered to be the most secure type of cryptocurrency wallet. The Ledger Nano S supports a wide range of cryptocurrencies, including TFUEL.

Trust Wallet: A mobile wallet that supports a wide variety of cryptocurrencies. Trust Wallet provides a balance between security and convenience, making it a popular choice for many cryptocurrency users.

MyEtherWallet (MEW): MEW is a free, open-source interface that allows users to create wallets that can store a variety of Ethereum-based tokens, including TFUEL.
Remember, the security of your TFUEL should be your top priority. Always store your TFUEL in a wallet where you control your private keys, and avoid sharing these keys with anyone.
How Can I Find More Theta Fuel (TFUEL) News?
Keeping up with cryptocurrency news can be a daunting task, given the fast-paced nature of the industry. Thankfully, there are various platforms where enthusiasts can stay updated with Theta Fuel (TFUEL).
The official Theta Fuel website is a comprehensive resource for all things TFUEL. The platform offers detailed information on Theta Fuel's technology, the team behind it, and the project's roadmap. It's the central hub for any breaking news or updates regarding the coin.
The Theta Fuel whitepaper is a crucial resource for those who want an in-depth look at the technology behind the coin. It provides a detailed explanation of the project's objectives, the problems it aims to solve, and the technological solutions it offers.
Theta Fuel's Twitter account provides real-time updates and news about the coin. From important announcements, partnerships to any changes in the TFUEL ecosystem, this platform offers timely and concise information.
Reddit is a community-driven platform where Theta Fuel holders can interact, share ideas, and discuss the latest news about TFUEL. The Theta Network subreddit is an excellent place for enthusiasts to stay informed and engage in meaningful discussions.
Coins Similar To Theta Fuel (TFUEL)
There are several other cryptocurrencies that share similarities with Theta Fuel (TFUEL). Here's a brief overview of these coins:
Audius is a decentralized music-sharing and streaming protocol that facilitates direct transactions between listeners and creators. It offers an alternative to traditional music streaming platforms, giving artists the freedom to distribute their content as they see fit. For more information about Audius, click on the link provided.
Hive is a scalable blockchain designed specifically for Web 3.0. It's optimized for decentralized applications (dApps), and offers a robust ecosystem for various digital activities. Hive aims to provide the benefits of blockchain technology to a broad audience. To learn more about Hive, visit the provided link.
Chiliz is a digital currency for sports and entertainment platforms. It's primarily used on the Socios.com platform, where fans can buy tokenized voting rights for sports teams. Chiliz provides a unique approach to fan engagement and monetization. For additional details about Chiliz, follow the link.
Theta Network is the main blockchain project behind Theta Fuel. It's a decentralized video delivery network, with its own native cryptocurrency, Theta Token (THETA). Like TFUEL, Theta Network aims to disrupt traditional video streaming structures by providing better video delivery at lower costs. To find out more about Theta Network, check out the link.
Rank
Exchange
Country
Coin Types
Fees
Trade
1

Binance

Cayman Islands

378

Currencies including TFUEL

0,10%

More infos
2

Etoro

Cyprus

34

Currencies including TFUEL

0,10% > 1%

More infos
3

Coinbase

US

107

Currencies including TFUEL

1,49% > 3,99%

More infos
4

Bitfinex

British Virgin Islands

150

Currencies including TFUEL

0,10% > 0,20%

More infos