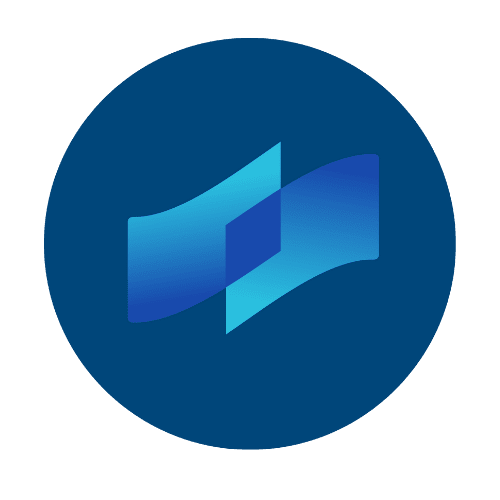 COTI (COTI)
$ 0.0414906
| | | |
| --- | --- | --- |
| | | |
| | | | | | |
| --- | --- | --- | --- | --- | --- |
| | 2018-02-12 | N/A | 2,000,000,000 | 1,255,522,197 | NO |
| blockchain | 0 | 0 | 0 | 0 | Trade |
COTI (COTI) price today is $0.0414906 USD. Trading volume was 519,203.27 COTI in the last 24 hours. Current market cap of COTI is $82,981,136 USD. COTI has a circulating supply of 1,255,522,197 COTI coins out of a maximum supply of 2,000,000,000 COTI coins.
An In-Depth Look at COTI (COTI)
What is COTI (COTI) and how does it work?
Overview
COTI, which stands for Currency of the Internet, is a cryptocurrency that's designed to facilitate digital transactions. Launched on June 4, 2019, COTI aims to address some of the most pressing issues in the current digital payment landscape by offering increased efficiency, ease of use, and cost-effectiveness.
COTI operates on a unique blockchain infrastructure known as the Trustchain Protocol, which is based on a directed acyclic graph (DAG) data structure. This structure allows for scalability, low transaction costs, and fast transaction speeds, making COTI a viable solution for micro-transactions, cross-border payments, and everyday consumer shopping experiences.
Technical Aspects
COTI's Trustchain protocol is designed to provide a high-performance platform that can handle over 10,000 transactions per second (TPS). The platform employs a multi-DAG (MDAG) structure, which allows for concurrent and real-time transaction processing. It also uses a unique consensus algorithm known as Trust Score Consensus, which assigns scores to transactions and nodes based on their historical behaviors.
The COTI network also includes a native currency, COTI coin, which is used for transaction fees, staking, and node operations. Furthermore, the platform supports the creation of stablecoins and other digital tokens, providing businesses with the ability to launch their own payment solutions and loyalty programs on the COTI network.
Security is another crucial aspect of COTI's design. The platform utilizes a double spend prevention (DSP) mechanism to protect against fraudulent transactions. Additionally, it employs a mediation system to handle disputes, a feature that's often lacking in traditional blockchain solutions.
Team
COTI is backed by a strong team of experienced professionals in the fields of finance, cybersecurity, blockchain, and business development. The project is led by CEO Shahaf Bar-Geffen, who has a proven track record in the digital marketing and entrepreneurship arenas.
The COTI team also includes Dr. Nir Haloani, who serves as the CTO. Dr. Haloani is an expert in data compression and machine learning, with a history of leadership roles in technology companies. Other key team members include David Assaraf (COO), who brings extensive experience in banking and finance, and Yoni Neeman (CFO), who has a robust background in financial management.
COTI's advisory board is equally impressive, featuring esteemed individuals like Greg Kidd, a former executive at Ripple and Twitter, and Steven Heilbron, a former CEO of Investec Bank UK.
On the investment front, COTI has attracted backing from several notable entities, including FBG Capital, Danhua Capital, and Block Crafters Capital. Additionally, it has formed partnerships with industry giants such as IBM, Bancor, and Chainlink.
In summary, COTI's innovative approach to digital payments, coupled with a competent team and strong backing, positions it as a cryptocurrency with significant potential in the evolving digital payments landscape.
How Does COTI (COTI) Make Money?
COTI (Currency of the Internet) is a cryptocurrency that aims to become the most widely used digital currency for online transactions. It plans to achieve this by offering a scalable, efficient, and secure payment system. But how exactly does COTI make money? Let's break it down.
Transaction Fees
The primary way that COTI makes money is through transaction fees. Every time a transaction is made on the COTI network, a small fee is incurred. This fee is used to maintain and secure the network. The transaction fee is variable, depending on the size and complexity of the transaction, but it is generally lower than traditional payment systems and other cryptocurrencies.
Staking Rewards
Another way COTI makes money is through staking. COTI uses a Proof of Stake (PoS) consensus mechanism, wherein holders of the COTI token can 'stake' their coins in the network. In return, they receive rewards in the form of additional COTI tokens. This not only provides an incentive for people to hold and use COTI, but also helps to secure the network and maintain its decentralization.
Licensing Fees
COTI also generates revenue through licensing fees. Businesses and individuals who wish to create their own payment systems or digital currencies using COTI's technology must pay a licensing fee. These fees, combined with transaction and staking revenues, help to fund the ongoing development and operation of the COTI network.
How Can I Make Money with COTI?
Now that we understand how COTI makes money, let's explore how you can potentially profit from this cryptocurrency.
Buy and Hold
One of the simplest ways to make money with COTI is to buy and hold the cryptocurrency. Like other cryptocurrencies, the value of COTI fluctuates based on market conditions. If the value of COTI rises, you can sell your tokens for a profit. However, this strategy involves risk, as the price can also go down. It's vital to research and understand the market conditions before investing.
Staking
As mentioned earlier, COTI uses a Proof of Stake consensus mechanism, which means you can earn rewards by staking your COTI tokens. By staking your tokens, you help secure the network and, in return, earn additional COTI tokens. The more you stake, and the longer you hold your stake, the more you can potentially earn.
Trading
If you have a good understanding of cryptocurrency markets and trading strategies, you can potentially make money by trading COTI. This could involve buying when the price is low and selling when the price is high, or using more complex trading strategies. However, trading is risky and requires a significant amount of time and knowledge to do successfully.
Participating in the COTI Ecosystem
COTI has an active ecosystem, with various projects and initiatives that you can participate in. For example, if you are a developer, you could earn COTI by contributing to the COTI codebase or building applications on top of the COTI platform. If you're not a developer, there are still ways to contribute and earn, such as by participating in community initiatives or providing liquidity to the COTI network.
In conclusion, there are several ways to potentially make money with COTI. As always, it's essential to do your due diligence and understand the risks before investing in cryptocurrencies.
How Can I Buy COTI (COTI)?
Cryptocurrency investing can appear daunting for beginners. However, purchasing a digital asset like COTI (COTI) can be simplified into a few easy steps. Here's a step-by-step guide on how to purchase COTI.
Create an Account on Binance
The first step is to create an account on Binance, a global cryptocurrency exchange that supports a multitude of digital currencies, including COTI. The registration process is straightforward; all it requires is your email address and a password.
Verify Your Account
Once you've registered on Binance, the next step is to verify your account. This process involves proving your identity through various documents, such as a passport or driver's license. It's an essential step to ensure the security of your account and transactions.
Secure Your Account
After verification, it's crucial to secure your account. Binance offers several security measures, like two-factor authentication, which you should enable to protect your account from unauthorized access.
Deposit Fiat Or Cryptocurrency
Once your account is secure, you can proceed to deposit funds into your account. Binance accepts both fiat and cryptocurrencies. To deposit fiat, you'll need to link your bank account or credit card. If you're depositing cryptocurrency, you can send it directly to your Binance wallet.
Buy COTI (COTI)
With funds in your account, you can now buy COTI. Navigate to the markets section on Binance and search for the COTI trading pair that matches your deposited currency. Click on the trading pair, enter the amount of COTI you wish to purchase, and click 'Buy COTI.'
Store Your COTI in a Secure Wallet
Once your purchase is complete, it's advisable to move your COTI from the exchange to a secure wallet. This extra step provides an added layer of security for your assets.
For a more detailed guide on how to buy COTI, you can visit this link.
What are the Best Wallets for COTI?
Selecting the right wallet to store your COTI is crucial for maintaining the security of your investment. Here are a few of the best wallets for storing COTI.
Ledger Wallet
Ledger Wallet is a renowned hardware wallet that supports a multitude of cryptocurrencies, including COTI. It provides top-notch security, as your private keys remain offline and immune to hacking attempts.
Trust Wallet
Trust Wallet is a mobile wallet that also supports COTI. It's user-friendly, making it an excellent choice for beginners. It also features a built-in exchange, allowing you to trade your COTI directly within the wallet.
Atomic Wallet
Atomic Wallet is a desktop wallet that supports over 300 cryptocurrencies, including COTI. It offers robust security features and allows you to manage and exchange your COTI within the wallet.
Remember, the security of your COTI is as good as the precautions you take. Always ensure your wallet is secure and your private keys are stored safely.
How Can I Find More COTI (COTI) News
COTI Website
The COTI website is the first place to visit for any news or updates about the COTI cryptocurrency. The site provides a comprehensive overview of the COTI project, its vision, technology, team, and news. It is regularly updated with the latest developments and announcements to keep the community informed about the progress of the project.
COTI Whitepaper
To understand the technical aspects of the COTI project, the COTI Whitepaper is a valuable resource. This detailed document outlines the technology, architecture, and mechanisms underpinning the COTI network. It provides in-depth information for those interested in the technical intricacies of the COTI cryptocurrency.
COTI Twitter
For real-time updates and engagement with the COTI community, the COTI Twitter page is a great resource. The platform is used to share news, updates, and events related to the COTI project. It's also a platform where the team interacts with the community, answering questions and providing clarifications where necessary.
COTI Reddit
The COTI Reddit page is another invaluable resource for staying up-to-date with the latest COTI news. This forum is an active community where users share news, discussions, and insights about the COTI project. It's a great place to engage with other COTI enthusiasts and get a pulse on the community sentiment.
Coins Similar To COTI (COTI)
STP
STP or Standard Tokenization Protocol is a smart contract platform that enables the issuance and trading of tokenized assets. It aims to bridge the gap between traditional finance and the blockchain world. If you're interested in the intersection of blockchain and asset tokenization, STP is a project worth exploring.
Metal DAO
Metal DAO is a decentralized autonomous organization (DAO) built on the Ethereum blockchain. It focuses on building a sustainable decentralized finance (DeFi) ecosystem. For those interested in the development of DAOs and DeFi projects, Metal DAO presents an interesting case.
Morpheus.Network
Morpheus.Network is a supply chain management platform that leverages blockchain technology to streamline and secure global trade. If you're interested in the application of blockchain in real-world industries like logistics and supply chain, Morpheus.Network is a project worth checking out.
Telcoin
Telcoin is a blockchain-based platform that aims to integrate cryptocurrencies with mobile telecoms. It leverages the reach of telecom operators to deliver high-speed, low-cost digital remittances to mobile users around the world. If you're interested in the convergence of mobile technology and cryptocurrencies, Telcoin is a project to explore.