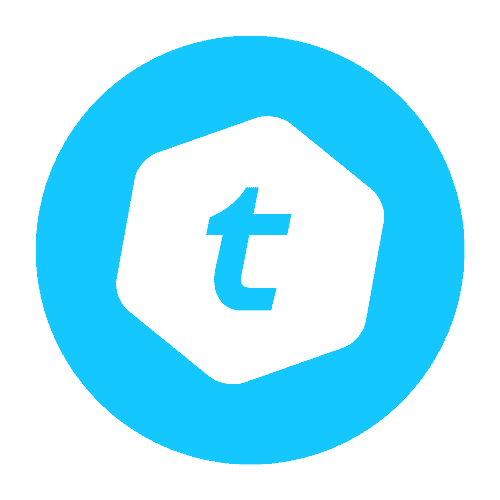 Telcoin (TEL)
$ 0.0000000
| | | |
| --- | --- | --- |
| | | |
| | | | | | |
| --- | --- | --- | --- | --- | --- |
| | | | 0 | 0 | NO |
| | | | 0 | 0 | Trade |
Telcoin (TEL) price today is $0.0000000 USD. Trading volume was 0.00 TEL in the last 24 hours. Current market cap of Telcoin is $0 USD. Telcoin has a circulating supply of 0 TEL coins out of a maximum supply of 0 TEL coins.
An In-Depth Look at Telcoin (TEL)
What is Telcoin (TEL) and how does it work?
Overview
Telcoin (TEL) is a blockchain-based platform designed to facilitate the transfer of money globally with the speed and precision of mobile technology. Launched on January 14, 2018, Telcoin aims to disrupt the remittance industry by leveraging the Ethereum blockchain's capabilities and integrating with mobile network operators worldwide. This integration allows for seamless transfers of money across borders, making it a promising project in the blockchain and cryptocurrency space.
The primary objective of Telcoin is to make remittances cheap, fast, and accessible to anyone with a mobile device. It aims to tap into the huge potential of 5 billion mobile users worldwide, providing financial inclusion to billions of unbanked and underbanked people around the globe.
Technical Aspects
Telcoin operates on the Ethereum blockchain, which is renowned for its security and speed. The Telcoin tokens, TEL, are ERC20 tokens that are utilized within the Telcoin ecosystem for remittances, payments, and other transactions.
The Telcoin protocol is designed to interact directly with mobile network operators, enabling the telecom companies to issue Telcoins. The issuance of the TEL tokens is based on the Telcoin exchange rate, which is set by the market.
Telcoin uses a model called "Proof of Belongingness" (PoB), a novel approach in blockchain technology. The PoB model allows mobile networks to become stakeholders in the Telcoin ecosystem, incentivizing their active participation. This unique model, coupled with the widespread reach of mobile networks, paves the way for mass adoption of the Telcoin platform and its services.
Team
Telcoin was founded by Claude Eguienta and Paul Neuner. Eguienta, who serves as the CEO, has a strong background in distributed systems and machine learning. Before Telcoin, he worked at Kabotip, a mobile app that allows instant transfers to anyone with a mobile number.
Paul Neuner, the chairman of Telcoin, brings more than a decade of experience in the telecom industry to the table. Before Telcoin, Neuner founded Mobius, a company that provides fraud management services for mobile networks, with a client base including major telecom companies like Orange, Telefonica, and T-Mobile.
The Telcoin team also includes a diverse group of professionals from various fields, including blockchain technology, finance, and telecommunications. They are committed to the project's mission of making money transfers as easy as sending a text message.
Telcoin has partnered with several telecom operators, e-wallets, and payment platforms globally to facilitate the seamless transfer of money. Some of its known partners include GCash, Jumia, and Paga. The project has also attracted investments from industry leaders, further cementing its potential and credibility in the blockchain industry.
In conclusion, Telcoin (TEL) is a promising project that leverages blockchain technology and the widespread reach of mobile networks to disrupt the global remittance industry. With its strong team, strategic partnerships, and innovative technology, Telcoin has the potential to transform the way we transfer money across borders.
How Does Telcoin (TEL) Make Money?
Telcoin (TEL) is a blockchain-based platform designed to integrate with mobile network providers and enable fast, low-cost transfers of remittances. But how exactly does this innovative cryptocurrency make money? This can be broken down into three main areas.
Transaction Fees
The primary way that Telcoin generates revenue is through transaction fees. Like many blockchain networks, Telcoin charges a small fee for transferring TEL tokens. This fee is relatively small compared to traditional financial institutions, but when scaled up across millions of transactions, it can add up to a substantial amount of revenue.
Partnerships with Telecom Companies
Telcoin's unique selling proposition is its partnerships with telecom companies. By working closely with these companies, Telcoin can tap into their large user base, enabling the transfer of money through mobile networks. In exchange, telecom companies receive a percentage of the transaction fees. This partnership not only boosts Telcoin's user base but also creates an additional revenue stream.
Token Sales
Another significant source of revenue for Telcoin is the sale of its native token, the TEL token. During the Initial Coin Offering (ICO), Telcoin sold TEL tokens to early investors to raise funds for platform development. As the value of Telcoin increases, the value of the TEL token also rises, providing an additional source of potential income.
How Can I Make Money with Telcoin?
Making money with Telcoin is also possible for investors and users of the platform. Here's how you can potentially profit from Telcoin.
Buying and Holding TEL Tokens
One of the most straightforward ways to make money with Telcoin is by buying and holding TEL tokens. If you believe in Telcoin's long-term potential, you can buy TEL tokens and hold onto them, hoping the value will appreciate over time. However, like any investment, this comes with risks as the value of cryptocurrencies can fluctuate.
Trading TEL Tokens
If you are more of an active investor, you may choose to trade TEL tokens. This involves buying tokens when the price is low and selling when the price is high, making a profit from the price differences. Remember, trading involves a higher level of risk and requires a good understanding of the cryptocurrency market.
Staking TEL Tokens
Some blockchain networks offer a process known as "staking", where you can earn rewards by holding and locking up your cryptocurrency. While Telcoin doesn't currently offer staking, they have hinted at the possibility in their roadmap. If implemented, this could be a lucrative way to earn passive income from your TEL tokens.
Participating in Telcoin's Ecosystem
Finally, you can also make money by participating in Telcoin's ecosystem. If you are a mobile network operator, you can partner with Telcoin to earn a portion of the transaction fees. If you are a developer, you might be able to build applications on top of the Telcoin platform and earn income that way.
In conclusion, there are various ways to make money with Telcoin, whether you are an investor, a telecom company, or a developer. As with any investment, however, it's essential to do your research and understand the risks involved.
How Can I Buy Telcoin (TEL)?
The Telcoin (TEL) cryptocurrency has been making waves in the blockchain and financial industry. Purchasing TEL, however, may seem challenging to newcomers in the cryptocurrency world. This guide will walk you through a step-by-step process to buy Telcoin on Bitget.
Create an Account on Bitget
Begin your journey into the world of Telcoin by creating an account on Bitget. This platform is user-friendly and offers a seamless registration process. Simply click on the 'Sign Up' button and provide your email address or phone number to create an account.
Verify Your Account
Once your account is created, you will need to verify it. Bitget may require you to submit some personal information for this purpose. This process is essential for your security and to ensure a safe trading environment for all users.
Secure Your Account
Security should be your top priority when dealing with cryptocurrencies. Bitget provides several security measures, including two-factor authentication (2FA), which you should enable to protect your account. Remember to keep your password private and secure.
Deposit Fiat Or Cryptocurrency
Before you can buy Telcoin, you need to fund your Bitget account. You can do this by depositing either fiat currency or another cryptocurrency into your account. Check the platform's deposit options to see which currencies are accepted.
Buy Telcoin (TEL)
With your account funded, you're ready to buy Telcoin. Navigate to the trading page on Bitget, select TEL in the list of cryptocurrencies, and enter the amount you wish to purchase. Confirm your transaction and wait for the process to complete. Congratulations, you are now a TEL owner!
Store Your TEL in a Secure Wallet
After purchasing your Telcoin, it's crucial to store it in a secure wallet. This will keep your investment safe from potential cyber threats. Bitget provides its own wallet service, but you can also choose to transfer your TEL to an external wallet.
For a more detailed guide on how to buy TEL, please visit this page.
What are the Best Wallets for TEL?
Storing your TEL securely is as important as buying it. Here are some of the best wallets to consider for your Telcoin:
Trust Wallet: Trust Wallet is a mobile wallet that supports a wide variety of cryptocurrencies, including TEL. It offers robust security features and a user-friendly interface, making it suitable for both beginners and experienced users.

Ledger Nano S: If you're looking for a hardware wallet, Ledger Nano S is a great option. This wallet provides top-notch security by storing your TEL offline, away from potential online threats.

Bitget Wallet: As mentioned earlier, Bitget provides its own wallet service. It is integrated into the platform, making it easy to manage your TEL.

MetaMask: MetaMask is a web-based wallet that can be accessed through a browser extension. It supports a wide range of cryptocurrencies, including TEL, and is known for its security and convenience.
Remember, the choice of wallet depends on your personal needs and preferences. Consider factors like security, convenience, and the type of cryptocurrencies supported by the wallet before making a decision.
How Can I Find More Telcoin (TEL) News?
Keeping up-to-date with Telcoin (TEL) is pivotal for investors, traders, and enthusiasts in the cryptocurrency space. Here are a few reliable sources where you can get the latest information about Telcoin.
The Telcoin website is the primary source of information about the project. It offers a comprehensive overview of the project, its team, and its vision. It also provides regular updates, blog posts, and news about the latest developments and partnerships.
The whitepaper is a detailed document that explains Telcoin's technology, mechanisms, and its unique value proposition. Reading the Telcoin whitepaper is highly recommended for anyone who wants to understand the in-depth workings and future plans of the project.
Twitter is a great platform to keep up with real-time news and updates about Telcoin. Follow their official Twitter account for the latest tweets, interactive engagements, and quick updates from the team.
Reddit is a community-driven platform where you can find discussions, opinions, and news about Telcoin. The Telcoin subreddit is a bustling community of enthusiasts who share information and engage in insightful conversations.
Coins Similar To Telcoin (TEL)
While Telcoin has its unique selling points, there are other cryptocurrencies with similar goals and features as well. Here are a few of them:
Horizen is a highly secure platform with a focus on privacy. It allows for the creation of public, private, and anonymous transactions. If you're interested in a project that values privacy while also providing a comprehensive platform, Horizen might be worth your time. Feel free to visit the link provided to learn more.
ABBC Coin is a cryptocurrency aiming to provide seamless and secure digital payment solutions. Like Telcoin, it aims to bridge the gap between traditional and digital economies. To discover more about ABBC Coin's vision and technology, check out the link above.
COTI, which stands for Currency Of The Internet, is designed to facilitate fast, easy, and cost-effective transactions. Much like Telcoin, it aims to simplify transactions in the digital space. If this piques your curiosity, follow the link to explore further.
STP, or Standard Tokenization Protocol, is a project that facilitates the issuance and trading of tokens on its blockchain. It shares similarities with Telcoin in its quest to decentralize financial services. Visit the link to find out more about STP and its offerings.
In conclusion, while Telcoin (TEL) has unique aspects that set it apart, it's always worth exploring other projects in the vast crypto landscape. Each of these projects represents a different approach towards the shared goal of revolutionizing the financial world.
Telcoin Markets
Rank
Exchange
Country
Coin Types
Fees
Trade
1

HitBTC

UK

433

Currencies including TEL

0,01% > 0,1%

More info
2

Bitget

Singapore

573

Currencies including TEL

0.04% - 0.4%

More info
3

KuCoin

Seychelles

704

Currencies including TEL

2.86% - 3.90%

More info
4

Bitrue

Singapore

538

Currencies including TEL

0.04% - 0.4%

More info