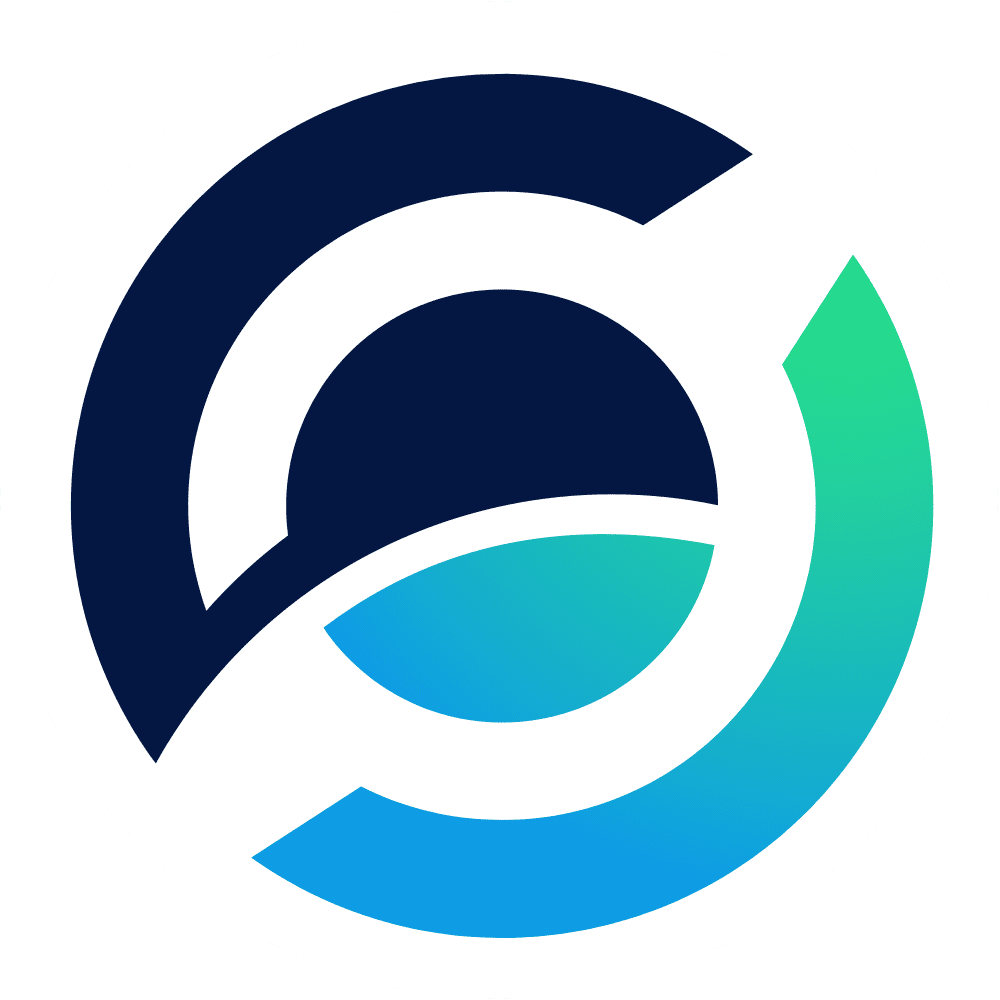 Horizen (ZEN)
$ 7.6700000
| | | |
| --- | --- | --- |
| | | |
| | | | | | |
| --- | --- | --- | --- | --- | --- |
| | 2016-11-06 | PoW | 21,000,000 | 14,169,700 | NO |
| blockchain | 6.25 | 150 | 1,427,152 | 0 | Trade |
Horizen (ZEN) price today is $7.6700000 USD. Trading volume was 6,246.78 ZEN in the last 24 hours. Current market cap of Horizen is $108,681,599 USD. Horizen has a circulating supply of 14,169,700 ZEN coins out of a maximum supply of 21,000,000 ZEN coins.
An In-Depth Look at Horizen (ZEN)
What is Horizen (ZEN) and how does it work?
Overview
Horizen (ZEN) is a decentralized, privacy-focused blockchain platform launched on the 1st of June, 2017. It was designed to offer a wide range of applications and functionalities, including secure and private transactions, messaging, and media sharing. The primary mission of Horizen is to create an inclusive ecosystem where everyone is empowered and has the necessary tools to thrive in the decentralized world.
Horizen is built on strong technology with a focus on privacy. It uses a zero-knowledge cryptographic framework called zk-SNARKs to ensure transactions are both secure and private. This technology allows the network to maintain a secure ledger of balances without disclosing the parties or amounts involved in transactions.
Technical Aspects
Horizen runs on a unique, multi-tiered node system. This design enhances the decentralization of the Horizen network and provides multiple layers of security. The network comprises Super Nodes and Secure Nodes, both of which play crucial roles in maintaining the network's integrity and functionality.
One of the standout features of Horizen is its sidechain system, allowing developers to build their blockchains with customised rules. These blockchains are linked to the Horizen mainchain, allowing for the seamless transfer of ZEN (the native cryptocurrency of Horizen) between them.
Horizen's consensus mechanism is based on the Proof-of-Work (PoW) system. Miners use computational power to solve complex mathematical problems and add new blocks to the blockchain. This consensus mechanism ensures the security and robustness of the Horizen network.
Team
Horizen was founded by Rob Viglione and Rolf Versluis. Rob Viglione, who previously worked in the U.S. Air Force and as a physicist and mathematician, is also a former team member of ZenCash, which rebranded to Horizen. Rolf Versluis, an experienced executive and entrepreneur, has a background in the nuclear industry and served as a nuclear officer in the U.S. Navy.
The Horizen team consists of diverse industry professionals with backgrounds in business, engineering, and academia. The team is committed to building a scalable and secure platform that enables real-life uses beyond the Horizen currency, ZEN.
Horizen is backed by a robust community of developers and investors. It has also partnered with numerous organizations to expand its reach and increase its adoption. Some of its notable partners include IOHK, a blockchain research and development company, and Infopulse, a global provider of software engineering and IT consulting services.
In conclusion, Horizen is a privacy-focused and fully customizable blockchain platform that offers a wide range of applications. It is built on a unique, multi-tiered node system and uses zk-SNARKs to ensure secure and private transactions. With a dedicated team and strong partnerships, Horizen has positioned itself as a leading player in the decentralized world.
How Does Horizen (ZEN) Make Money?
Horizen (ZEN) is a leading blockchain platform that focuses on providing users with complete privacy and control. The platform's unique financial model is designed to generate profit through several strategies.
Transaction Fees
The primary way Horizen makes money is through transaction fees. Every time a user makes a transaction on the Horizen network, a small fee is levied. These fees are distributed among the network's nodes, which are responsible for processing transactions and maintaining the ledger.
Block Rewards
Another significant revenue stream for Horizen comes from block rewards. The Horizen network rewards miners that successfully add new blocks to the blockchain with ZEN coins. This incentivizes miners to continue processing transactions and maintaining the network's integrity.
Secure and Super Nodes
Horizen also profits from operating Secure Nodes and Super Nodes. These nodes require operators to hold a specific amount of ZEN in reserve. Secure Nodes need to hold 42 ZEN, while Super Nodes require a collateral of 500 ZEN. The operators of these nodes are rewarded for their service, while the platform benefits from the increased stability and security these nodes provide.
Sidechain Solutions
Horizen's sidechain solutions also provide a potential income stream. By allowing businesses and developers to build their own blockchains anchored to the Horizen network, Horizen can gain revenue through service and maintenance fees.
How Can I Make Money with Horizen?
Investing in Horizen (ZEN) is not just about buying the cryptocurrency and hoping its value appreciates. Several other strategies can be explored to make money with Horizen.
Buying and Holding
The most straightforward way to make money with Horizen is by buying ZEN when its price is low and selling it when the price increases. This strategy, known as "HODLing" in the crypto world, requires a good understanding of the market trends and patience to wait for the right time to sell.
Staking
Horizen operates a unique staking model where you can earn passive income by running a Secure Node or Super Node. To do this, you need to hold a minimum of 42 ZEN for a Secure Node or 500 ZEN for a Super Node. Once your node is up and running, you will receive daily rewards in ZEN.
Mining
If you have access to high-performance computing power, you could consider mining ZEN. Miners who successfully add a block to the Horizen blockchain receive block rewards in the form of ZEN coins.
Sidechain Development
If you're a developer or a business, you could consider using Horizen's sidechain solutions to create your own blockchain applications. This could potentially be a profitable venture if your application gains popularity.
Participating in Horizen's DAO
Horizen is launching a Decentralized Autonomous Organization (DAO), where ZEN holders can vote on project proposals. By actively participating in the DAO, you can help shape the future of the platform and potentially profit from its success.
Investing in cryptocurrencies always comes with risks. While Horizen offers several ways to potentially make money, it's essential to do your research and understand the market before investing.
How Can I Buy Horizen (ZEN)?
Create an Account on Binance
If you are interested in purchasing Horizen, the first step is to create an account on a cryptocurrency exchange. Binance is one of the most popular exchanges where Horizen (ZEN) is available. To create an account, visit the Binance website and follow the instructions provided.
Verify Your Account
Once your account is created, you will need to verify it. This process typically involves providing some form of identification, such as a passport or driving license. Binance uses this information to ensure the security of its users and to comply with global financial regulations.
Secure Your Account
Securing your account is a crucial step in the setup process. Binance offers several security measures you can use to protect your account. These include two-factor authentication (2FA), which requires you to enter a unique code each time you log in. This code is sent to your mobile device and helps to prevent unauthorized access.
Deposit Fiat or Cryptocurrency
After securing your account, you will need to deposit some funds. Binance allows users to deposit both fiat currencies (like USD or EUR) and other cryptocurrencies (like BTC or ETH) into their accounts. Remember that the deposit method may vary depending on your location and the currency you want to use.
Buy Horizen (ZEN)
Once you have deposited funds into your account, you can proceed to buy Horizen. On Binance, this involves searching for ZEN in the list of available cryptocurrencies, selecting it, and then entering the amount you wish to purchase.
Store Your ZEN in a Secure Wallet
After buying ZEN, it is recommended that you move your coins to a secure wallet. While Binance offers some level of security, storing your coins in your personal wallet gives you full control over your assets and is generally considered safer.
For a more detailed guide on how to buy ZEN, please visit this page.
What are the Best Wallets for ZEN?
Choosing the right wallet for your ZEN is crucial. A good wallet should offer security, be easy to use, and, ideally, be compatible with a range of different cryptocurrencies. Here are a few options:
Ledger
The Ledger is a hardware wallet, which means it stores your ZEN offline in a secure device. This protects your coins from online hacks and malware. Ledger supports a wide range of cryptocurrencies, including ZEN.
Trezor
Another hardware wallet, the Trezor, offers similar security benefits to the Ledger. It also has a user-friendly interface, making it a good choice for beginners.
Sphere by Horizen
This is a software wallet developed by the Horizen team. Sphere by Horizen supports ZEN and provides a range of features, including encrypted private keys and full control over transaction fees.
Coinomi
Coinomi is a mobile wallet that supports more than 1,770 cryptocurrencies, including ZEN. It offers strong security features and allows you to control your private keys, providing you with full control over your funds.
Remember, the safety of your cryptocurrencies largely depends on how you store them. Always do your research before choosing a wallet and ensure it suits your needs.
How Can I Find More Horizen (ZEN) News?
As a cryptocurrency with a focus on privacy, Horizen (ZEN) has captured the attention of many within the blockchain community. To stay up-to-date with the latest news and updates about Horizen, there are several official resources that you can check out.
Horizen Website
For the most comprehensive source of information regarding Horizen, your first stop should be the official Horizen website. Here, you can find everything from the latest news updates, comprehensive guides, to the roadmap of the project. It's a one-stop-shop for everything you need to know about this unique cryptocurrency.
Horizen Whitepaper
The Horizen Whitepaper is another valuable resource for those who wish to understand the technical and conceptual foundations of this cryptocurrency. The whitepaper provides an in-depth look at the technology behind Horizen and its potential applications. It's a must-read for anyone serious about diving deep into the world of Horizen.
Horizen Twitter
To stay updated with real-time news and updates, follow Horizen on Twitter. The team regularly posts about new partnerships, updates, and other crucial information that any Horizen follower should know.
Horizen Reddit
Finally, the Horizen subreddit is a great place to engage with the active community surrounding this cryptocurrency. Here, users discuss the latest news, share insights, and engage in valuable discussions about Horizen.
Coins Similar To Horizen (ZEN)
If you're interested in Horizen, you might also want to look at other privacy-focused cryptocurrencies. Here are a few coins with similar visions and technologies.
ABBC Coin
ABBC Coin is a cryptocurrency that aims to provide a secure and private transaction network. Built on its own blockchain, ABBC Coin offers features like facial recognition and the ability to conduct transactions anonymously. Learn more about it by visiting the link provided.
Telcoin
Telcoin is a unique cryptocurrency that partners with telecom companies to bring blockchain-based solutions to their users. By leveraging the vast network of telecom companies, Telcoin aims to make digital money more accessible for everyone. Discover more about Telcoin through the link provided.
Alchemy Pay
Alchemy Pay is a hybrid crypto-fiat payment solution that aims to bridge the gap between traditional finance and the digital asset world. By creating a seamless payment ecosystem, Alchemy Pay hopes to drive the mainstream adoption of cryptocurrencies. Visit the provided link to learn more about this innovative project.
COTI
COTI stands for Currency Of The Internet. It's a blockchain protocol optimized for decentralized payments and stablecoins. With a trust scoring engine and a Mediation System, COTI aims to solve some of the biggest challenges currently faced by traditional payment systems. To learn more about this promising project, visit the link provided.