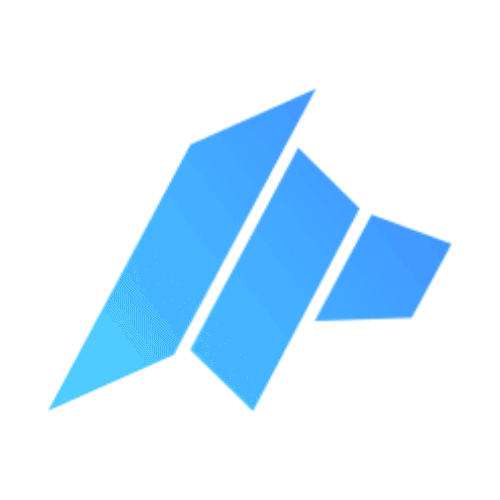 DAO Maker (DAO)
$ 0.7299701
| | | |
| --- | --- | --- |
| | | |
| | | | | | |
| --- | --- | --- | --- | --- | --- |
| ETH | 2021-01-07 | N/A | -1 | 192,400,000 | NO |
| token | 0 | 0 | 0 | 0 | Trade |
DAO Maker (DAO) price today is $0.7299701 USD. Trading volume was 246,538.13 DAO in the last 24 hours. Current market cap of DAO Maker is $204,975,605 USD. DAO Maker has a circulating supply of 192,400,000 DAO coins out of a maximum supply of unlimited DAO coins.
An In-Depth Look at DAO Maker (DAO)
What is DAO Maker (DAO) and how does it work?
Overview
DAO Maker (DAO) is a software platform that aims to revolutionize venture capital funding. Providing a decentralized and democratized approach, the platform empowers the public to participate in the funding and development of new blockchain projects. DAO Maker was launched on February 9, 2021, and since then, it has created a multi-investment platform that allows for the public to invest in startups in a way that was previously only available to venture capitalists.
Technical Aspects
DAO Maker operates on the Ethereum blockchain and uses the DAO token as its native cryptocurrency. The platform utilizes a unique framework known as Social Mining, which allows for the creation and management of decentralized autonomous organizations (DAOs). These DAOs can then be used to oversee community-driven business models.
The DAO Maker platform incorporates several innovative features. It uses a Strong Holder Offering (SHO) model that rewards long-term holders and reduces the potential for token price volatility. The platform also includes a Yield Shield, which reduces the risk of impermanent loss when providing liquidity.
DAO Maker has also designed a unique mechanism known as the Dynamic Coin Offering (DYCO). This is a token sale framework in which tokens are backed by a reserve pool of funds. If a project fails to perform, participants are able to refund their tokens for a significant portion of their initial investment. This mechanism provides a level of risk protection that is rarely seen in the cryptocurrency sector.
Team
The founding team behind DAO Maker is composed of Christoph Zaknun and Dejan Horvat. Christoph Zaknun, the CEO, has a background in venture capital and blockchain technology. He was previously an advisor for the International Blockchain Monetary Reserve. Dejan Horvat, the COO, has experience in business development and project management.
DAO Maker is also backed by a team of experienced advisors and partners. These include Dr. Julian Hosp, a well-known blockchain expert and co-founder of Cake DeFi, and Michael Suppo, a popular cryptocurrency influencer. The project has also partnered with notable organizations in the blockchain industry, like Orion Protocol and Elrond.
The DAO Maker team is focused on providing tools and services that foster innovation. They believe in the potential of blockchain technology and are committed to creating a platform that allows for the public to participate in and benefit from the development of new projects.
Through their unique approach to venture capital funding, DAO Maker is pioneering the way for a new era in the blockchain industry. Their innovative platform provides a level of access and security that is changing the landscape of investment in the cryptocurrency sector.
How Does DAO Maker (DAO) Make Money?
DAO Maker is a leading DeFi protocol that offers a wide range of services related to decentralized finance. Its primary source of income is derived from three key areas: social mining, DAO Pad, and DAO treasury.
Social Mining
Social mining is an innovative concept introduced by DAO Maker. It is a decentralized work system where community members are rewarded for their contributions. DAO Maker earns revenue by charging projects that use their social mining SaaS. The projects pay in their native tokens, which DAO Maker can later monetize.
DAO Pad
DAO Pad is one of the most lucrative revenue streams for DAO Maker. The DAO Pad is essentially a launchpad for new projects where they can conduct their token sales. In return for this service, DAO Maker takes a percentage of the total token supply of the project which is then sold to the market at a higher price.
DAO Treasury
The DAO treasury serves as a reserve for the DAO Maker ecosystem. The treasury earns revenue from the underlying assets that it holds. These assets can be in the form of tokens from different projects that have launched on DAO Maker's platform. As these tokens appreciate in value, so does the treasury.
How Can I Make Money with DAO Maker?
If you're interested in making money with DAO Maker, there are several ways you could potentially benefit. These include staking DAO tokens, participating in the DAO Pad, and through social mining.
Staking DAO Tokens
DAO Maker operates on a proof-of-stake consensus mechanism, which means that you can stake your DAO tokens to earn rewards. Staking involves locking up your tokens to help secure the network and in return, you earn a portion of the transaction fees as well as staking rewards.
Participating in the DAO Pad
As an individual investor, you can participate in token sales on the DAO Pad. By doing so, you have the opportunity to invest in promising projects at an early stage. However, it's important to note that investing in new projects comes with its own set of risks and it's always recommended to do thorough research before investing.
Social Mining
Social mining offers another interesting way to earn with DAO Maker. By contributing to the DAO Maker community, such as creating content, providing feedback, or participating in discussions, you can earn rewards. These rewards are usually in the form of DAO tokens, which can then be sold on the open market.
In conclusion, DAO Maker has created a comprehensive ecosystem that not only provides a robust platform for DeFi projects but also offers multiple avenues for individuals to earn. Whether you are a project founder looking for a launchpad, a community member willing to contribute, or an investor looking for early-stage projects, DAO Maker has something for everyone. As always, while the potential for high returns exists, so does the risk. Therefore, thorough research and careful decision-making are essential when engaging with any cryptocurrency project.
How Can I Buy DAO Maker (DAO)?
Create an Account on OKX
The first step to purchasing DAO Maker (DAO) is to create an account on the OKX exchange. This platform is one of the popular exchanges where DAO Maker can be traded. Simply go to the site and click on the "Sign Up" button. You will need to provide some basic information such as your email address and create a password.
Verify Your Account
To ensure the safety and security of your assets, it is necessary to verify your account. The verification process may vary depending on your location, but it typically involves providing some form of identification, such as a driver's license, passport, or ID card. Once your account is verified, you will have full access to all the features of the exchange.
Secure Your Account
After your account is set up and verified, it's crucial to secure it. This can be done by setting up two-factor authentication (2FA), which is an additional layer of security for your account. With 2FA, even if someone knows your password, they won't be able to access your account without also having access to your 2FA device, usually your mobile phone.
Deposit Fiat or Cryptocurrency
Before you can buy DAO Maker, you need to deposit funds into your account. OKX supports deposits in both fiat currency, such as USD or EUR, and in various cryptocurrencies like Bitcoin or Ethereum. Choose the option that best suits you and make your deposit.
Buy DAO Maker (DAO)
Once your account is funded, you can proceed to buy DAO Maker. Navigate to the markets section on the OKX platform, search for the DAO/USD or DAO/BTC pair, and place your order. You can choose to buy at market price for immediate purchase, or set a limit order to buy DAO at your desired price.
Store Your DAO in a Secure Wallet
After purchasing DAO, it's advised to transfer your tokens to a secure wallet. Storing your tokens in your exchange account is risky since if the exchange is hacked, your tokens may be stolen. A secure wallet gives you total control over your assets.
For a more detailed guide on how to buy DAO Maker, you can visit this link.
What are the Best Wallets for DAO Maker (DAO)?
Choosing the right wallet to store your DAO Maker is crucial for ensuring the security of your investment. Here are a few options:
Each of these wallets has its own unique features and security measures. It's recommended to research each one thoroughly to determine which one best suits your needs.
How Can I Find More DAO Maker (DAO) News?
In an ever-evolving world of cryptocurrency, staying updated about a specific crypto project is crucial. DAO Maker (DAO) has a strong presence on the internet, especially through their official website and Twitter handle.
DAO Maker Website
DAO Maker has an official website that provides detailed information about their project. The website is a centralized hub for all major updates and news related to DAO Maker. It also provides a comprehensive overview of the project, including its vision, mission, and upcoming events. It's a reliable source to get all the relevant details about DAO Maker.
DAO Maker Twitter
For more regular updates and interactions, you can follow DAO Maker on their official Twitter handle. Twitter is a great platform where DAO Maker shares real-time updates, news, announcements, and much more. Following DAO Maker on Twitter will keep you informed about the latest happenings and provide insights into their operations.
Coins Similar To DAO Maker (DAO)
Several other cryptocurrencies offer similar features and functionalities as DAO Maker. Some of them are Maker, BitDAO, Gitcoin, and Radworks. Here's a brief introduction about each of these cryptocurrencies.
Maker
Maker is a smart contract platform on the Ethereum blockchain that backs and stabilizes the value of stablecoin DAI through a dynamic system of Collateralized Debt Positions (CDP), autonomous feedback mechanisms, and appropriately incentivized external actors. To find out more about Maker, visit the provided link.
BitDAO
BitDAO is one of the largest DAOs in the cryptocurrency space, backed by a committed group of partners who actively participate in DAO governance. BitDAO's partners contribute to the BitDAO treasury by sharing their revenue or tokens. To learn more about BitDAO, explore the link given above.
Gitcoin
Gitcoin is an open-source platform that leverages the power of blockchain technology to enable developers to collaborate and monetize their skills while working on open-source projects. Gitcoin is a great platform for developers and open-source enthusiasts to earn, learn, and connect. For a deeper understanding of Gitcoin, follow the link.
Radworks
Radworks is a decentralized platform for code collaboration. It's built on the Ethereum blockchain and offers a decentralized alternative to platform-dependent and centralized code collaboration services. Radworks promotes peer-to-peer code collaboration without intermediaries. To know more about Radworks, visit the provided link.
Exploring these similar coins will not only broaden your knowledge but also help you understand the diverse functionalities and features that each of these platforms offers. It's always advisable to research thoroughly before venturing into any cryptocurrency investment.