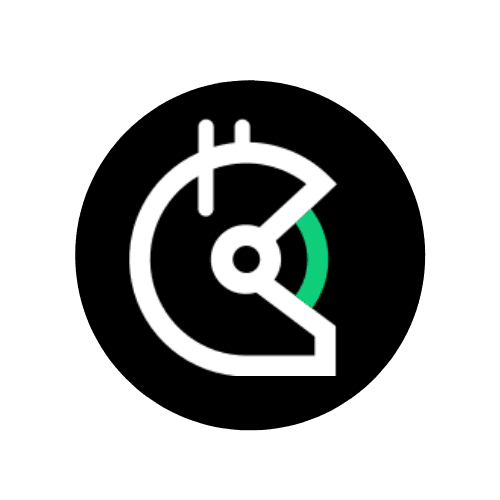 Gitcoin (GTC)
$ 0.8793711
| | | |
| --- | --- | --- |
| | | |
| | | | | | |
| --- | --- | --- | --- | --- | --- |
| ETH | 2021-05-12 | N/A | -1 | 65,065,838 | NO |
| token | 0 | 0 | 0 | 0 | Trade |
Gitcoin (GTC) price today is $0.8793711 USD. Trading volume was 55,707.99 GTC in the last 24 hours. Current market cap of Gitcoin is $87,937,107 USD. Gitcoin has a circulating supply of 65,065,838 GTC coins out of a maximum supply of unlimited GTC coins.
An In-Depth Look at Gitcoin (GTC)
What is Gitcoin (GTC) and how does it work?
Overview
Gitcoin (GTC) is a decentralized platform that aims to fund open-source development work via a novel economic model. It was officially launched on May 25, 2021. The platform connects developers with projects, and compensates them for their contributions using its native token, GTC. Gitcoin has a strong focus on sustainability and aims to create a future where open source creators are fairly compensated for their work.
Technical Aspects
Gitcoin operates on the Ethereum blockchain, taking advantage of the blockchain's smart contract functionality to automate many aspects of the platform. The GTC token is an ERC-20 token, which is the standard for tokens issued on the Ethereum blockchain. This makes it compatible with a wide range of wallets and exchanges.
Gitcoin utilizes a Quadratic Funding model for its grants program. This model optimizes for community sentiment and effectively democratizes funding by allowing even small contributors to have a significant impact. Additionally, Gitcoin employs a decentralized governance model, empowering GTC holders to vote on key platform decisions.
Team
Gitcoin was founded by Kevin Owocki, who has a background in software engineering and has long been an advocate for blockchain technology and open-source development. He has assembled a team of developers and blockchain experts to bring his vision for Gitcoin to life.
The team is backed by several prominent investors and partners in the blockchain and technology sectors. These include ConsenSys, a blockchain software technology company founded by Joseph Lubin, one of the co-founders of Ethereum. Other investors and partners include Infura, an infrastructure provider for Ethereum and IPFS, and The Ethereum Foundation.
Gitcoin's Impact on Open Source Development
Open source development has been a crucial part of the technological landscape for decades. It allows for collaboration and innovation on a scale that would not be possible otherwise. However, one of the longstanding issues with open source development is the lack of compensation for developers.
Gitcoin aims to solve this problem by providing a platform where developers can be paid for their contributions to open source projects. It also provides a way for projects to raise funds from those who benefit from their work. Essentially, Gitcoin has created a marketplace for open source development, which benefits both developers and those who rely on their work.
The Future of Gitcoin
As blockchain technology continues to evolve and gain mainstream acceptance, platforms like Gitcoin that leverage this technology to solve real-world problems are likely to see increased attention and growth. With its unique approach to funding open source development, Gitcoin has the potential to change the way open source projects are funded and developers are compensated.
Moreover, the decentralized nature of Gitcoin aligns well with the ethos of open source development, making it a natural fit for the community. As more developers and projects join the platform, it's likely that Gitcoin will continue to grow and evolve in exciting ways.
How Does Gitcoin (GTC) Make Money?
Gitcoin (GTC) is a decentralized platform built on the Ethereum blockchain that incentivizes developers and users to collaborate on open-source projects in return for cryptocurrency bounties. The platform is powered by the Gitcoin token (GTC), which is used to facilitate transactions, voting, and governance rights within the platform.
Bounties
Bounties are the primary way that Gitcoin (GTC) generates revenue. Developers who contribute to open-source projects listed on Gitcoin are rewarded with GTC tokens. The platform takes a small percentage of these bounties as a fee. This encourages developers to continually contribute to the platform, thereby creating a sustainable income stream for Gitcoin.
Grants
Gitcoin also offers a unique system of Grants, where users can financially support their favorite projects. When a grant is created, other users can contribute funds, and the platform takes a small fee from these transactions. This not only provides a revenue stream but also encourages the growth and development of open-source projects.
Quadratic Funding
Gitcoin also uses a concept known as Quadratic Funding, where the amount of funding a project receives is proportional to the square of the sum of the square roots of contributions. This unique funding model ensures that even small contributions can make a big difference, which incentivizes more transactions and increases the platform's revenue.
How Can I Make Money with Gitcoin?
As a decentralized platform that rewards contributions to open-source projects, Gitcoin provides several opportunities for individuals to earn money.
Contributing to Open-Source Projects
The most straightforward way to make money with Gitcoin is by contributing to open-source projects listed on the platform. Developers can earn GTC tokens by completing tasks or bounties related to these projects. The amount of GTC earned depends on the complexity and size of the task.
Creating Your Own Project
As a developer, you can also make money by creating your own open-source project and listing it on Gitcoin. Other users can fund your project through grants, and you can earn GTC tokens based on the amount of funding received.
Participating in Hackathons
Gitcoin regularly hosts virtual hackathons where developers can compete to solve real-world problems. These hackathons often come with substantial GTC rewards, providing another opportunity to earn money on the Gitcoin platform.
Staking and Voting
As a GTC token holder, you can also participate in the platform's governance by staking your tokens and voting on various proposals. While this may not provide a direct income stream, it can potentially increase the value of your tokens over time by influencing the platform's direction and growth.
Trading GTC Tokens
Finally, you can make money by trading GTC tokens on cryptocurrency exchanges. Like other cryptocurrencies, the value of GTC can fluctuate based on market conditions, providing opportunities for profit through strategic buying and selling.
In conclusion, Gitcoin offers a unique platform for developers and users to contribute to open-source projects and earn cryptocurrency. It provides a range of opportunities to make money, from completing bounties and participating in hackathons to trading GTC tokens on exchanges. However, like all investments, earning money through Gitcoin comes with its own set of risks, and it's important to do your own research before getting involved.
How Can I Buy Gitcoin (GTC)?
Buying Gitcoin (GTC) is a straightforward process that involves a few key steps. This guide will walk you through the process.
Create an Account on Binance
The first step in buying GTC is to create an account on a cryptocurrency exchange that supports GTC. Binance is one such exchange, and it's a popular choice for many crypto traders.
To create an account, visit Binance's homepage and click on the 'Register' or 'Sign Up' button. You'll need to provide some basic information, such as your email address and a password.
Verify Your Account
Once you've created your account, the next step is to verify it. This usually involves providing some form of identification, such as a passport or driver's license, and may also require a selfie for facial recognition. This is a standard security measure that helps to protect your account from fraudulent activity.
Secure Your Account
The next step in the process is to secure your account. This is crucial to ensuring that your funds are safe. Binance offers a range of security options, including two-factor authentication (2FA), which adds an extra layer of security by requiring a second form of verification in addition to your password.
Deposit Fiat Or Cryptocurrency
After you've secured your account, you'll need to deposit funds into it. You can do this by depositing fiat currency (such as USD or EUR) or another cryptocurrency, like Bitcoin or Ethereum. Depending on your location and the exchange, the methods for depositing funds can vary.
Buy Gitcoin (GTC)
Once your account is funded, you're ready to buy GTC. Navigate to the GTC trading page on Binance, and enter the amount you wish to purchase. Make sure to review all the details of the transaction before clicking on 'Buy GTC'.
Store Your GTC in a Secure Wallet
After you've made your purchase, it's important to store your GTC in a secure wallet. While you can keep your GTC on the exchange, it's generally safer to move it to a wallet where you control the private keys.
For a more detailed guide on how to buy GTC, please visit here.
What are the Best Wallets for Gitcoin (GTC)?
Once you've purchased GTC, you'll need a secure wallet to store it. There are several good options available, each with their own unique features.
Metamask: Metamask is a popular crypto wallet that supports GTC. It's a browser extension, which makes it easy to use, and it has a strong reputation for security.
Trust Wallet: Trust Wallet is a mobile wallet that supports a wide range of cryptocurrencies, including GTC. It has a simple interface and strong security features, including a recovery phrase feature that can help you recover your funds if you lose your device.
Ledger: If you're looking for a hardware wallet, Ledger is a great choice. It supports a wide range of cryptocurrencies and is known for its strong security. It's a bit more expensive than other options, but it's a good investment if you're planning to hold a significant amount of crypto.
Remember, the security of your crypto assets is in your hands. Always use a wallet that you trust and understand, and take the necessary steps to protect your funds.
How Can I Find More Gitcoin (GTC) News?
In order to stay updated with the latest news and developments related to Gitcoin (GTC), there are several resources available. These include the official Gitcoin website, their Twitter feed, and the Gitcoin community on Reddit.
The Gitcoin website is the first stop for anyone interested in learning more about this cryptocurrency. It provides a comprehensive overview of the project, as well as current updates, news, and even chances to engage with the Gitcoin community.
For real-time updates and news, the Gitcoin Twitter feed is a go-to resource. It is regularly updated with the latest information about the project, including new partnerships, collaborations, and project development updates. It is a great way to stay in touch with the happenings in the Gitcoin world, as well as to engage with the community and the team behind Gitcoin.
The Gitcoin community on Reddit is a vibrant, active group of enthusiasts, developers, and investors. This space is ideal for anyone looking to engage in discussions and debates about the project, as well as to get insights from other community members. It's also a great place to find the latest news and updates about Gitcoin.
Coins Similar To Gitcoin (GTC)
For those interested in exploring other digital currencies similar to Gitcoin (GTC), there are several options available. These include Radicle, cVault.finance, Sun (New), and DAO Maker.
Radicle is an open-source network for developers to share code peer-to-peer. It offers a decentralized alternative to platform-dependent and centralized code collaboration services like GitHub. For more details on Radicle, you're invited to visit the provided link.
cVault.finance, also known as CORE, is a non-inflationary cryptocurrency that is designed to provide holders with benefits through the concept of locked liquidity. To learn more about how cVault.finance operates and its benefits, follow the link.
Sun (New) is a social experiment dedicated to the development of the Tron ecosystem. It's built on the DeFi foundation of Tron and embraces various features including yield farming and staking. To learn more about Sun (New) and its contribution to the Tron ecosystem, visit the provided link.
DAO Maker is a project that aims to improve early-stage crypto projects by reducing the risk for retail investors. It achieves this through its unique funding framework, which allows investors to get involved with promising projects early on. For more information on DAO Maker and its unique funding framework, follow the link.