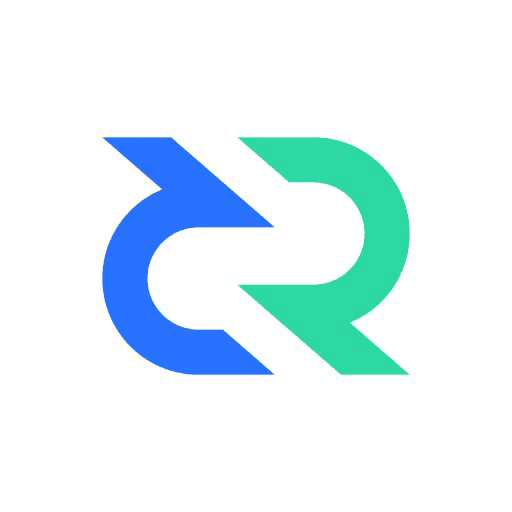 Decred (DCR)
$ 0.0000000
| | | |
| --- | --- | --- |
| | | |
| | | | | | |
| --- | --- | --- | --- | --- | --- |
| | | | 0 | 0 | NO |
| | | | 0 | 0 | Trade |
Decred (DCR) price today is $0.0000000 USD. Trading volume was $0.00 USD in the last 24 hours. Current market cap of Decred is $0 USD. Decred has a circulating supply of 0 DCR coins out of a maximum supply of 0 DCR coins.
What is Decred (DCR)?
Decred is a decentralized, autonomous digital currency that operates on a hybrid consensus model. It was launched in 2016 by a group of developers who were dissatisfied with the way Bitcoin was being governed. They wanted to create a cryptocurrency that was truly community-driven, where everyone had a say in its development and direction.
How does Decred (DCR) Work?
Decred uses a hybrid consensus model that combines Proof of Work (PoW) and Proof of Stake (PoS). This means that both miners and stakeholders have a say in the decision-making process. Miners are responsible for verifying transactions and adding them to the blockchain, while stakeholders vote on proposals for the future development of the project. This hybrid model is designed to be more resistant to attacks and manipulation than pure PoW or PoS systems.
Decred was created by a team of developers led by Jake Yocom-Piatt. Jake had previously been involved in the development of btcsuite, a collection of Bitcoin libraries written in Go. He and his team saw the need for a cryptocurrency that was more decentralized and community-driven than Bitcoin, and thus Decred was born.
How can I buy Decred (DCR)?
If you're interested in buying Decred, there are several exchanges where you can do so, including Binance, KuCoin, and Bittrex. You'll need to create an account on one of these exchanges, deposit some funds, and then you can buy DCR with Bitcoin or another cryptocurrency.
Should I buy Decred (DCR)?
As with any investment, it's important to do your own research and make your own decisions. Decred has a passionate community and a unique governance model, but like all cryptocurrencies, it's subject to market volatility and risk.  Like all cryptos, as you can see below, Decred has fallen significantly from its May 2021 all-time high.
However, if you believe in the project and its goals, then it may be worth considering as part of a diversified portfolio.
What are the tokenomics of Decred (DCR)?
Decred has a total supply of 21 million coins, with a current circulating supply of around 15 million DCR. The block reward is split between miners and stakeholders, with 60% going to miners and 30% going to stakeholders. The remaining 10% is used to fund development projects and to maintain the Decred treasury.
What are the best wallets for Decred (DCR)?
There are several wallets that support Decred, including Decrediton (the official Decred wallet), Exodus, and Ledger. It's important to use a wallet that allows you to control your own private keys, as this gives you full control over your funds.
How can I find more Decred (DCR) news?
If you're interested in keeping up with Decred news, there are several resources available. The Decred website (https://decred.org/) has a wealth of information about the project and its development, while the Decred Twitter account (@decredproject) and subreddit (r/decred) are also great sources of news and discussion.
The Decred (DCR) Website is at https://decred.org/
The Decred (DCR) Whitepaper can be found at https://decred.org/papers/decred-whitepaper.pdf
The Decred (DCR) Twitter is at https://twitter.com/decredproject
The Decred (DCR) Reddit is at https://www.reddit.com/r/decred/
Coins similar to Decred (DCR) include
If you're interested in cryptocurrencies that have a similar focus on community governance and decentralization, then some coins to check out include Dash, Zcash, and PIVX. However, it's important to do your own research and make your own decisions based on your investment goals and risk tolerance.
How to buy Decred
Decred is a top cryptocurrency and is available on all major cryptocurrency exchanges. The best places to buy Decred for low fees and best prices are
Where to buy
You can buy Decred with GBP in the UK using Crypto.com, Coinbase, and Luno. In France and the rest of the EU, you can also buy Decred with EURO on these same exchanges. In places where buying Crypto is difficult e.g. Nigeria, you can buy bitcoin with the local currency (naira) by using Binance P2P and swapping with Decred
You can find other places to buy Decred (DCR) on our long list of the best cryptocurrency exchanges.
Decred Wallets
The best wallets for Decred are Ledger, Trezor, Math Wallet, and Trust Wallet
Find more Decred (DCR) news by visiting the Decred Website and the Decred Reddit
eToro is a multi-asset platform which offers both investing in stocks and cryptoassets, as well as trading CFD assets.
Please note that CFDs are complex instruments and come with a high risk of losing money rapidly due to leverage. 66% of retail investor accounts lose money when trading CFDs with this provider. You should consider whether you understand how CFDs work, and whether you can afford to take the high risk of losing your money.
Cryptoassets are volatile instruments which can fluctuate widely in a very short timeframe and therefore are not appropriate for all investors. Other than via CFDs, trading cryptoassets is unregulated and therefore is not supervised by any EU regulatory framework.