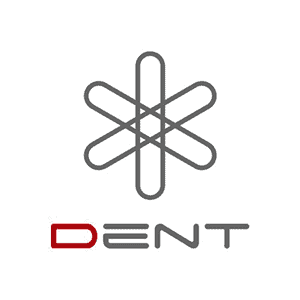 Dent (DENT)
$ 0.0006101
| | | |
| --- | --- | --- |
| | | |
| | | | | | |
| --- | --- | --- | --- | --- | --- |
| ETH | 2017-07-12 | N/A | -1 | 99,007,791,203 | NO |
| token | 0 | 0 | 0 | 0 | Trade |
Dent (DENT) price today is $0.0006101 USD. Trading volume was 346,267.35 DENT in the last 24 hours. Current market cap of Dent is $61,010,143 USD. Dent has a circulating supply of 99,007,791,203 DENT coins out of a maximum supply of unlimited DENT coins.
An In-Depth Look at Dent (DENT)
What is Dent (DENT) and how does it work?
Overview
Dent (DENT) is a revolutionary digital currency that seeks to disrupt the mobile data industry. Established in 2017, DENT aims to democratise mobile data, making it more accessible and affordable for users across the globe. It accomplishes this by creating a marketplace for buying, selling, and donating mobile data through the use of blockchain technology.
Dent operates on the Ethereum platform, and its native cryptocurrency, DENT, is used as a currency within the Dent ecosystem. Users can earn DENT tokens by participating in the marketplace, and these tokens can be used to purchase mobile data or exchanged for other cryptocurrencies.
Technical Aspects
On a technical level, Dent operates on the Ethereum blockchain, utilising smart contracts to facilitate transactions within its marketplace. The Ethereum platform was chosen for its flexibility, security and widespread adoption, making it an ideal foundation for Dent's operations.
Dent's native token, DENT, is an ERC-20 token, meaning it adheres to the standards set out by the Ethereum platform for smart contract-based tokens. This makes DENT compatible with a wide range of wallets and exchanges that support ERC-20 tokens.
At its core, Dent's marketplace operates on a peer-to-peer model. Users can list their unused mobile data for sale, setting their own prices. Buyers can then purchase this data using DENT tokens. This creates a decentralised marketplace that is not controlled by any single entity, and allows for a more equitable distribution of mobile data.
Team
Dent was founded by Tero Katajainen, a Finnish entrepreneur with a background in electrical engineering and finance. Katajainen serves as the CEO of Dent and is the driving force behind its vision of democratising mobile data.
The team behind Dent is made up of a diverse group of professionals with backgrounds in technology, finance, and marketing. This includes Mikko Linnamäki, a co-founder of DOVECOT Oy, the company behind the world's most popular IMAP server, and Andreas Vollmer, a seasoned mobile app developer with extensive experience in the mobile industry.
Dent was launched on the 12th of August, 2017, following a successful Initial Coin Offering (ICO) that raised over $4 million. Since its launch, Dent has grown considerably, with millions of users worldwide and partnerships with several major telecommunication companies.
The project has also attracted notable investors and partners. These include venture capital firms such as Fenbushi Capital and BlockAsset, both of which have made significant contributions to the blockchain space. These partnerships and investments provide Dent with the necessary resources and support to continue its mission of democratizing mobile data.
In conclusion, Dent represents a radical rethinking of how mobile data is bought, sold, and used. By leveraging the power of blockchain technology, Dent is able to create a decentralised marketplace that benefits users around the globe. With a strong team and a clear vision, Dent is well-positioned to disrupt the mobile data industry and reshape how we think about mobile data.
How Does Dent (DENT) Make Money?
Dent (DENT) is a unique cryptocurrency project that's built around the concept of democratizing and liberalizing the mobile data industry. But how does this innovative platform make its money?
Token Sales
The Dent project makes a significant proportion of its money through the sale of DENT tokens. These tokens are the primary means of exchange within the Dent ecosystem. Users buy DENT tokens to purchase mobile data or to participate in the platform's various features.
Data Trading
Dent has created a marketplace for buying and selling mobile data. Users can buy data packages using DENT tokens and sell unused data back to the network. Dent makes money by taking a small percentage of each transaction as a fee. This creates a continuous stream of revenue for the project.
Roaming Charges
Dent also makes money by facilitating affordable roaming charges for mobile users. Traditionally, roaming charges have been a significant pain point for mobile users, often leading to exorbitantly high bills. Dent solves this problem by allowing users to buy and sell roaming packages in countries where they travel. The platform charges a small fee for these transactions, which adds to their revenue.
Advertising
Lastly, Dent has a revenue stream that comes from advertising. Companies can advertise their products and services on the Dent platform. Given the platform's global user base, this presents a valuable opportunity for businesses and a lucrative source of revenue for Dent.
How Can I Make Money with Dent?
Now that we understand how Dent makes its money, the question arises - how can you, as an individual, make money with Dent? Here are a few ways:
Buying and Holding DENT Tokens
The most straightforward way to make money with Dent is by buying and holding DENT tokens. If the value of these tokens increases over time, you can sell them at a profit. However, it's crucial to remember that investing in cryptocurrencies can be risky, and you should only invest what you can afford to lose.
Trading DENT Tokens
If you're experienced in cryptocurrency trading, you could potentially make money by trading DENT tokens. Traders buy tokens when the price is low and sell when the price is high. However, trading requires a good understanding of the market and carries a high level of risk.
Selling Unused Data
With Dent, you can sell your unused mobile data for DENT tokens. If you often find yourself with leftover data at the end of the month, this could be a great way to earn some extra profit.
Participating in the Dent Afterburner Loyalty Program
Dent offers a loyalty program called the Dent Afterburner. By locking a certain amount of DENT tokens into the Afterburner, you become eligible for several benefits. These include free voice minutes, an increase in the amount of DENTs you receive when selling data, and a share of the advertising revenue generated by the platform.
In conclusion, Dent provides several opportunities for both the platform and its users to make money. However, it's important to approach these opportunities with a clear understanding of the risks involved and a prudent investment strategy.
How Can I Buy Dent (DENT)?
Create an Account on Binance
To begin the process of buying Dent (DENT), you'll first need to create an account on Binance, one of the largest and most reputable cryptocurrency exchanges in the world. Click on the Register button to create your account, providing the necessary personal information and contact details.
Verify Your Account
Once you've created your account, Binance will require you to verify it. This process typically involves providing additional personal information and uploading identification documents. This is a security measure designed to protect users and prevent fraudulent activity.
Secure Your Account
Next, it's essential to secure your Binance account. Set up strong, unique passwords and activate two-factor authentication (2FA) for an added layer of security. This will help protect your account from unauthorized access or potential hacking attempts.
Deposit Fiat Or Cryptocurrency
With your account created and secured, you can now deposit funds. Binance allows you to deposit either fiat money or other cryptocurrencies. If you're new to crypto, depositing fiat may be the easiest option. However, if you already hold other cryptocurrencies, you can deposit these and exchange them for DENT.
Buy Dent (DENT)
Now for the exciting part – buying DENT. Navigate to the exchange section of Binance and search for the DENT trading pair that matches your deposited currency. For instance, if you deposited Bitcoin, you'd look for a DENT/BTC pair. Enter the amount of DENT you wish to buy and execute the transaction.
Store Your DENT in a Secure Wallet
After purchasing, it's critical to move your DENT coins to a secure wallet. Storing your coins on an exchange exposes you to the risk of hacking and theft. A private, secure wallet gives you full control over your coins and is a safer long-term storage solution.
For a more detailed guide on how to buy DENT, visit here.
What are the Best Wallets for DENT?
Once you've purchased your DENT coins, you'll need a safe and secure place to store them. Here are some of the top wallets that support DENT:
Ledger Nano S: This is a hardware wallet, meaning it stores your DENT offline, providing excellent security. It supports a wide range of cryptocurrencies, including DENT.

Trezor: Trezor is another reputable hardware wallet. It's straightforward to use and supports DENT along with hundreds of other cryptocurrencies.

MyEtherWallet: This is a web-based wallet that can store any coin on the Ethereum blockchain, including DENT.

Metamask: Metamask is a browser extension that works as a wallet for Ethereum and all ERC-20 tokens, including DENT.

Trust Wallet: Trust Wallet is a mobile wallet that supports DENT and other ERC-20 tokens. It's user-friendly and has an intuitive interface, making it an excellent choice for beginners.
Remember, the safety of your coins is paramount. Always do your research before choosing a wallet, and ensure you follow all recommended security practices.
How Can I Find More Dent (DENT) News?
In the rapidly evolving world of cryptocurrency, staying updated on the latest news and developments is crucial. There are several platforms where you can find up-to-date information and news about Dent (DENT), a revolutionary digital mobile operator.
The official website of Dent is a comprehensive resource for anyone interested in this cryptocurrency. It provides an overview of the project, its objectives, and the team behind it. Additionally, it hosts the latest news, updates, and blog posts about Dent, making it a one-stop-shop for all your Dent-related information.
For a deeper understanding of the technical aspects and the vision behind Dent, the whitepaper is the ideal resource. It offers detailed insights into the problems Dent aims to solve, the technology it uses, and its roadmap for the future.
Twitter is a great platform for real-time updates, and Dent's official account is no exception. Follow Dent on Twitter for the latest news, events, and community discussions.
Reddit is known for its active and engaging communities. The Dent subreddit is a community-driven platform where you can engage in discussions, ask questions, share ideas, and stay updated on all things Dent.
Coins Similar To Dent (DENT)
If you're interested in Dent, you might also want to explore other similar cryptocurrencies. Each of these coins has unique features and use-cases, but they all share a commitment to leveraging blockchain technology for innovative solutions.
Creditcoin is a decentralized credit network that aims to foster a seamless and fair credit system on the blockchain. It enables users to secure loans without the need for intermediaries. To learn more about Creditcoin and its unique approach to credit systems, visit the provided link.
Polymath aims to simplify the process of creating and managing security tokens on the blockchain. It provides a platform that connects token investors, KYC providers, smart contract developers, and legal experts who facilitate the creation of financial securities on the blockchain. Visit the link for more information on Polymath.
Veritaseum is a blockchain-based platform that aims to disrupt traditional capital markets by enabling peer-to-peer capital markets without intermediaries. It leverages the power of smart contracts to offer direct, global, and frictionless access to investments and value exchange. For more detailed information on Veritaseum, follow the provided link.
TABOO TOKEN is a unique community-led project that combines the features of DeFi and NFTs. The project emphasizes the importance of community involvement in the decision-making process and aims to create a unique marketplace for rare and exclusive NFTs. To learn more about TABOO TOKEN and its offerings, visit the provided link.