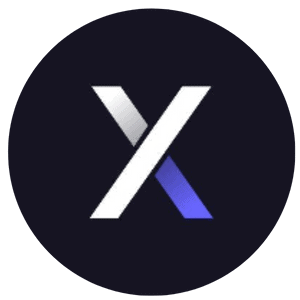 dYdX (DYDX)
$ 0.0000000
| | | |
| --- | --- | --- |
| | | |
| | | | | | |
| --- | --- | --- | --- | --- | --- |
| | | | 0 | 0 | NO |
| | | | 0 | 0 | Trade |
dYdX (DYDX) price today is $0.0000000 USD. Trading volume was 0.00 DYDX in the last 24 hours. Current market cap of dYdX is $0 USD. dYdX has a circulating supply of 0 DYDX coins out of a maximum supply of 0 DYDX coins.
An In-Depth Look at dYdX (DYDX)
What is dYdX (DYDX) and how does it work?
Overview
dYdX (DYDX) is a decentralized cryptocurrency exchange that empowers its users to trade, lend, and borrow assets directly from their wallets. The platform is built on Ethereum's blockchain and uses smart contracts to automate and secure transactions. The native token of the platform, DYDX, is used for governance, staking, and fee reductions, among other utilities.
Technical Aspects
The dYdX protocol operates in a permissionless and trustless manner, meaning anyone with an Ethereum-compatible wallet can interact with the platform without needing to trust a centralized authority. The protocol uses an off-chain order book with on-chain settlement, which allows it to offer quick and efficient trading while maintaining the security and transparency of on-chain transactions.
The platform also introduces features typically found in traditional finance, such as margin trading and lending. Users can lend their assets to earn interest, or borrow assets for trading or other purposes. The interest rates are algorithmically determined based on supply and demand dynamics within the platform.
The native token of the platform, DYDX, was introduced in August 2021. It is used as a governance token, allowing holders to vote on important protocol decisions. Additionally, it can be staked to earn rewards, and it also entitles holders to a portion of the protocol's fee revenues.
Team
dYdX was founded by Antonio Juliano, a former software engineer at Coinbase and Uber. Juliano studied Computer Science at Princeton University and has a deep understanding of blockchain technology and financial markets. Today, he leads a team of experienced engineers and finance professionals who are committed to building a more open, fair, and secure financial system.
The platform has attracted investment from some of the leading venture capital firms in the blockchain space, including Andreessen Horowitz, Polychain Capital, and Kindred Ventures. It also has partnerships with top Ethereum projects like MakerDAO and Compound.
dYdX was launched on August 3, 2021. Despite its relatively recent debut, it has quickly gained traction in the DeFi space due to its innovative approach to decentralized trading and lending.
Key Features and Benefits of dYdX
Decentralization and Security
One of the key selling points of dYdX is its decentralization. Unlike traditional exchanges, dYdX doesn't hold any of the users' funds. Instead, all assets are stored in a decentralized manner using Ethereum's blockchain. This ensures that the assets are always in the control of the user and reduces the risk of hacks and other security breaches.
Advanced Trading Features
dYdX offers a range of advanced trading features, like margin trading and derivatives, that are typically associated with traditional finance. This allows sophisticated traders to utilize strategies that would otherwise be unavailable in the crypto space.
Governance
DYDX token holders have the power to influence the direction of the protocol. They can vote on various proposals, such as changes to the protocol's parameters or the introduction of new features.
Future Outlook and Potential
As the DeFi space continues to grow, platforms like dYdX are poised to play a crucial role. With its advanced trading features, decentralized governance, and focus on security, dYdX has the potential to become a leading platform for decentralized finance. Despite being a relative newcomer, its innovative approach and strong backing from reputable investors suggest a bright future ahead.
How Does dYdX (DYDX) Make Money?
dYdX (DYDX) is a decentralized finance (DeFi) protocol that allows users to trade, borrow, and lend cryptocurrencies. It has the potential to generate revenue through various avenues. In this section, we will explore some of these revenue-generating methods.
Trading Fees
The primary income stream for dYdX is the trading fees it charges. Whenever a user makes a trade on the platform, a small percentage of the transaction is taken as a fee. These fees are used for the maintenance of the platform and to reward the stakeholders of the protocol.
Interest on Loans
dYdX also allows users to lend their cryptocurrency to other users. The borrowers have to pay interest on these loans, which is another significant revenue stream for the platform. Lenders earn interest, while dYdX takes a small cut for facilitating the transaction.
Liquidation Penalties
Another source of income for dYdX comes from liquidation penalties. When a user's account falls below a certain margin maintenance requirement, their collateral is sold off to repay the debt. A portion of this sale is taken as a penalty, which goes to the dYdX protocol.
How Can I Make Money with dYdX?
If you're interested in making money with dYdX, there are several ways to do so. Here, we discuss some of the methods to generate income using this DeFi protocol.
Trading
One of the most basic ways to make money with dYdX is through trading. The platform supports spot trading, margin trading, and even perpetual futures trading. If you're knowledgeable about market trends and have a knack for timing the market, you can make substantial profits through trading.
Lending
If you own cryptocurrency and want to put it to work, lending it out on dYdX can be a viable option. When you lend your cryptocurrency on dYdX, you earn interest over time. The interest rates vary depending on the supply and demand for each cryptocurrency. But, generally, the rates are competitive, which makes lending an attractive option for passive income.
Staking
dYdX has its native token, DYDX, used for governance of the platform. If you own DYDX tokens, you can stake them on the protocol. Staking your DYDX tokens allows you to earn rewards over time. These rewards come from the trading fees generated by the platform.
Yield Farming
Another advanced strategy to earn with dYdX is yield farming. This involves using your cryptocurrency to provide liquidity to the platform's trading pairs. In return for providing liquidity, you earn a share of the trading fees generated from that pair. However, yield farming involves a higher level of risk and complexity compared to other methods.
To conclude, dYdX provides various ways for both the platform and its users to generate income. Whether you're a savvy trader, a long-term holder, or someone who wants to earn passive income, you can potentially find a suitable strategy on dYdX. As with all financial decisions, make sure to do your research and understand the risks before diving in.
How Can I Buy dYdX (DYDX)?
Create an Account on Binance
To buy DYDX, you need to first create an account on a cryptocurrency exchange that supports this token. Binance is one of the most popular exchanges that offer DYDX. To create an account, visit their website and click on the "Register" button. You will be required to fill in your email address and create a password.
Verify Your Account
After you have created your account, you'll need to verify it. This process involves providing some personal information, including your full name, address, and date of birth. You may also need to upload a copy of your ID for verification. Once your account is verified, you can start trading on Binance.
Secure Your Account
Before you start trading, it's critically important to secure your account. Binance offers several security measures, including two-factor authentication (2FA), which requires you to enter a unique code from your smartphone each time you login or make trades.
Deposit Fiat Or Cryptocurrency
Next, you'll need to deposit either fiat currency or cryptocurrency into your Binance account. If you wish to deposit fiat currency, you'll need to connect your account with a bank account or credit card. Alternatively, if you already own cryptocurrency, you can deposit it into your Binance account by sending it to the appropriate deposit address.
Buy dYdX (DYDX)
Now that your account is funded, you can buy DYDX. Navigate to the appropriate trading pair (e.g., DYDX/BTC or DYDX/USDT) and place a buy order. You can choose to place a market order, which buys DYDX at the best available price, or a limit order, which only buys DYDX when it reaches a specified price.
Store Your DYDX in a Secure Wallet
After you buy DYDX, it's recommended to move your tokens off the exchange to a secure wallet. Storing your tokens in a wallet instead of an exchange can provide increased security.
This guide offers a basic overview on how to buy DYDX. For a more detailed guide, you can visit the How to Buy DYDX page on DataCoinz.
What are the Best Wallets for DYDX?
When choosing a wallet for your DYDX tokens, you should consider factors such as security, ease of use, and compatibility. Here are a few wallets that are highly rated by the cryptocurrency community:
Metamask: This is a browser-based wallet that is easy to use and highly secure. It's compatible with DYDX and many other Ethereum-based tokens.

Trust Wallet: This is a mobile wallet that supports a wide range of tokens, including DYDX. It also offers a user-friendly interface and robust security features.

Ledger: This is a hardware wallet, which offers the highest level of security. It's compatible with DYDX, and it allows you to store your tokens offline, away from potential hackers.
Remember, the safety of your tokens largely depends on your actions. Always keep your private keys private and be aware of phishing scams. No matter which wallet you choose, make sure it's one you feel confident using and trust.
How Can I Find More dYdX (DYDX) News
Cryptocurrency enthusiasts seeking to stay up-to-date with the latest news and developments about dYdX (DYDX) have several reliable sources to tap into. The most accurate and real-time information is typically available on the official dYdX website, the dYdX whitepaper, and the dYdX social media platforms, including Twitter and Reddit.
dYdX Website
The official dYdX website is the primary source for all things related to dYdX. It provides comprehensive and up-to-date information about the token, including its current price, market cap, and trading volume. The website also offers a detailed explanation of the underlying technology and the team behind it.
dYdX Whitepaper
For a more in-depth understanding of the technology, economics, and vision behind dYdX, the dYdX whitepaper is the perfect resource. It provides a comprehensive overview of the platform's functionality, as well as the technical details of its architecture and operation.
dYdX Twitter
dYdX's official Twitter account is another excellent resource for the latest news and announcements. The platform frequently posts updates about its developments, partnerships, and events. It's also a great place to engage with the active and growing dYdX community.
dYdX Reddit
The dYdX Reddit community is a bustling forum where users can discuss everything related to dYdX. It's an excellent place to ask questions, share experiences, and find advice from fellow dYdX enthusiasts.
Coins Similar To dYdX (DYDX)
It's always a good idea for investors to diversify their portfolios, and if you are interested in dYdX, you may also want to consider similar cryptocurrencies. Here are four tokens that operate within the same space as dYdX: Frax Share, GMX, Rocket Pool, and Lido DAO.
Frax Share
Frax Share is a fractional-algorithmic stablecoin protocol that aims to provide a highly scalable, decentralized, and secure network. It has a unique dual-token system that includes Frax, the stablecoin, and Frax Shares, the governance token. Visit the link to learn more about this intriguing project.
GMX
GMX is a decentralized derivatives trading platform that aims to offer a seamless, efficient and secure trading experience. Its native token, GMX, is used for governance and staking purposes. To discover more about GMX and its vision for the future of derivatives trading, follow the provided link.
Rocket Pool
Rocket Pool is a decentralized Ethereum staking network that allows users to earn rewards for staking their Ether (ETH). It provides an innovative solution for individuals and businesses that want to earn staking rewards but don't meet the minimum requirements of the Ethereum network. For a deeper understanding of how Rocket Pool works, click on the link.
Lido DAO
Lido DAO is a decentralized autonomous organization that offers a liquid staking solution for Ethereum. By using Lido, users can stake their ETH and receive stETH tokens in return, which can be used in various DeFi protocols. Visit the linked page to explore more about Lido DAO and its offerings.