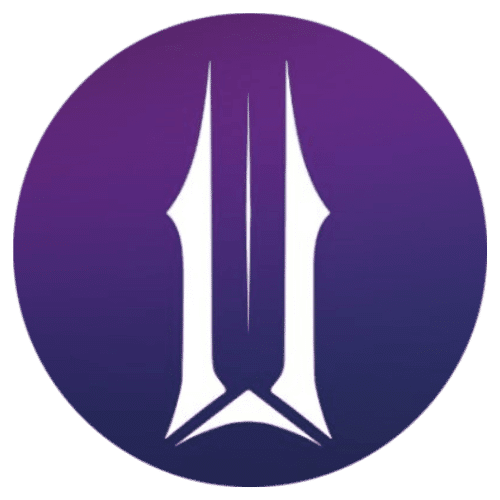 Illuvium (ILV)
$ 0.0000000
| | | |
| --- | --- | --- |
| | | |
| | | | | | |
| --- | --- | --- | --- | --- | --- |
| | | | 0 | 0 | NO |
| | | | 0 | 0 | Trade |
Illuvium (ILV) price today is $0.0000000 USD. Trading volume was 0.00 ILV in the last 24 hours. Current market cap of Illuvium is $0 USD. Illuvium has a circulating supply of 0 ILV coins out of a maximum supply of 0 ILV coins.
An In-Depth Look at Illuvium (ILV)
What is Illuvium (ILV) and how does it work?
Overview
Illuvium (ILV) is a unique cryptocurrency that integrates the world of gaming with blockchain technology. Built on the Ethereum network, Illuvium is an open-world, role-playing game where players can explore, fight, and earn ILV tokens. These tokens can be staked, yielding daily rewards, or used to purchase in-game assets. Unlike many other cryptocurrencies, ILV has a use-case scenario within its own game, offering a real-world application for the digital currency.
Technical Aspects
As an ERC-20 token, ILV is built on the Ethereum platform, which is renowned for its smart contract capabilities. This means that transactions involving ILV, such as transfers or trades, are governed by secure, self-executing contracts. The game itself is built on the Ethereum blockchain, which ensures transparency, security, and decentralization.
Furthermore, Illuvium incorporates the concept of Non-Fungible Tokens (NFTs), which are unique, indivisible digital assets that can represent ownership of in-game assets like characters or lands. Players can earn ILV tokens and NFTs through gameplay, and these can be traded or sold on the Illuvium Exchange, a decentralized marketplace integrated into the game.
Team
Illuvium was founded by Kieran and Aaron Warwick, the brothers of Kain Warwick, who is the founder of Synthetix, a leading decentralized finance (DeFi) platform on Ethereum. The Warwick brothers, with their strong background in blockchain and cryptocurrency, bring a wealth of knowledge and experience to the project.
The team behind Illuvium is composed of over 40 individuals, including developers, artists, and blockchain experts, who work together to deliver an immersive, blockchain-based gaming experience.
Notable investors in Illuvium include Quantum Works Capital, Moonwhale Ventures, and Blocksync Ventures. The game also has strategic partnerships with leading blockchain projects such as Chainlink, Immutable X, and Elrond.
Illuvium was officially launched on March 8, 2021, and has since been gaining traction in the crypto-gaming world. It represents the intersection of DeFi, NFTs, and gaming, three rapidly growing sectors in the cryptocurrency space.
By combining the exciting world of gaming with the innovative technology of blockchain, Illuvium has created a unique and engaging platform that allows players to earn while they play. With its strong team and strategic partnerships, Illuvium is poised to make a significant impact in the crypto-gaming industry.
How Does Illuvium (ILV) Make Money?
Illuvium, a decentralized game built on the Ethereum blockchain, has an innovative business model that allows it to generate revenue. The primary sources of income for Illuvium are mainly through their token ILV, and the in-game economy.
Sale of ILV Tokens
The primary way Illuvium generates revenue is through the sale of its native cryptocurrency token, ILV. ILV is used for a variety of functions within the Illuvium game, including governing the platform, staking, and in-game purchases. The team behind Illuvium sells these tokens to raise funds for the platform's development and operations.
In-Game Economy
Another significant revenue source for Illuvium comes from the game's internal economy. In Illuvium, players can capture creatures known as Illuvials, which can be trained, traded, or used in battles. The trade of these Illuvials constitutes a significant part of the in-game economy, and each transaction contributes to the revenue of the platform.
Staking Rewards and Fees
Illuvium also earns revenue through staking rewards and transaction fees. When players stake their ILV tokens, they earn yield rewards over time. A portion of these rewards goes to Illuvium. Additionally, the platform earns from the gas fees paid by users for transactions made on the platform.
How Can I Make Money with Illuvium?
As an Illuvium player or an ILV token holder, there are various ways to potentially make money. These range from participating in the game's economy to staking tokens and investing in ILV.
Participating in the In-Game Economy
One of the most straightforward ways to make money with Illuvium is by actively participating in the game. Players can earn ILV tokens by capturing and training Illuvials, which can then be sold or traded to other players. The value of these Illuvials can vary significantly, providing potentially lucrative opportunities for skilled and dedicated players.
Staking ILV Tokens
Another way to make money with Illuvium is by staking ILV tokens. Staking involves locking up your tokens in the network for a set period, during which you earn yield rewards. These rewards can be substantial, especially for early adopters who stake a large number of tokens. However, it's important to note that staking involves a degree of risk, as the value of ILV can fluctuate.
Investing in ILV Tokens
Lastly, you can make money with Illuvium by investing in ILV tokens. As with any investment, the aim is to buy low and sell high. Given the increasing popularity of blockchain games and the unique appeal of Illuvium, many believe that the value of ILV tokens will continue to rise over time. However, investing in cryptocurrencies carries significant risk and should always be approached with caution.
In conclusion, Illuvium provides a compelling opportunity for both gamers and investors. The game offers an exciting and potentially lucrative in-game economy, while the ILV token offers opportunities for staking and investment. However, as with any opportunity, it's important to do your research and only invest what you can afford to lose.
How Can I Buy Illuvium (ILV)?
Buying Illuvium (ILV) can be a straightforward process if you follow the correct steps. Here's a step-by-step guide to help you get started.
Create an Account on Binance
The first step to buy Illuvium (ILV) is to create an account on a cryptocurrency exchange that supports ILV. Binance is one of the largest and most reliable exchanges that offers Illuvium (ILV). To create an account, you need to provide an email address and create a password.
Verify Your Account
After creating your account, Binance will ask you to verify your identity. This process, also known as Know Your Customer (KYC), involves providing personal information like your full name, address, and proof of identity. This step is essential for ensuring the security of your account and complying with global financial regulations.
Secure Your Account
Next, you should secure your account to protect it from unauthorized access. This typically involves setting up two-factor authentication (2FA), which provides an extra layer of security. You will need to download an authenticator app on your mobile device to set up 2FA.
Deposit Fiat Or Cryptocurrency
Once your account is secure, you can deposit funds. Binance allows you to deposit either fiat currency (like USD or EUR) or cryptocurrency (like Bitcoin or Ethereum). You can then use these funds to buy Illuvium (ILV).
Buy Illuvium (ILV)
After your deposit is confirmed, you can proceed to buy ILV. Go to the market section of Binance, find the ILV trading pair (like ILV/USD or ILV/BTC), enter the amount you want to buy, and execute your order.
Store Your ILV in a Secure Wallet
After buying ILV, it's advisable to transfer your tokens to a secure wallet. Cryptocurrency exchanges can be targets for hackers, so storing your ILV in a wallet can provide additional security.
For a more detailed guide on how to buy ILV, you can visit this how to buy Illuvium (ILV) guide on Datacoinz.
What are the Best Wallets for ILV?
Storing your ILV in a secure wallet is critical. Here are a few of the best wallets for ILV:
Ledger Nano X
The Ledger Nano X is a hardware wallet that provides high-level security for your ILV. It keeps your tokens offline and safe from online threats.
Trezor Model T
The Trezor Model T is another reliable hardware wallet. It offers a user-friendly interface and robust security features.
MetaMask
MetaMask is a popular software wallet that integrates with your web browser. It supports ILV and many other tokens on the Ethereum network.
Trust Wallet
Trust Wallet is a mobile wallet app that supports ILV. It provides a convenient way to manage your tokens from your smartphone.
Choosing the right wallet depends on your specific needs and preferences. Consider factors like security, convenience, and support for other cryptocurrencies when choosing a wallet for your ILV.
How Can I Find More Illuvium (ILV) News?
In this rapidly evolving world of cryptocurrencies, staying up-to-date with the latest news and developments is crucial. In the case of Illuvium (ILV), a variety of reliable sources are available that offer real-time updates, in-depth analyses, and valuable insights.
The official Illuvium website is the first port of call for those interested in the project. It provides a comprehensive overview of the platform, including its features, team, roadmap, and more. The website also hosts a regularly updated blog that covers the latest news and developments about Illuvium.
The Illuvium whitepaper is a must-read for anyone looking to delve deeper into the project. It provides a detailed explanation of the project's objectives, technical architecture, tokenomics, and more. Reading the whitepaper will give you a solid understanding of Illuvium's vision and how it plans to achieve it.
For real-time updates and news about Illuvium, following their official Twitter account is highly recommended. The team often shares important announcements, development updates, and other relevant information through this medium. Plus, it's also a great way to engage with the wider Illuvium community.
The Illuvium subreddit is another excellent resource for staying informed about the project. It's a community-driven platform that allows for open discussions and sharing of news related to Illuvium. Here, you can engage with other enthusiasts, ask questions, share opinions, and get a sense of the general sentiment around the project.
Coins Similar To Illuvium (ILV)
Cryptocurrency is an expansive field with a myriad of innovative projects. If you're interested in Illuvium, you might also want to explore some similar coins. Here are a few options to consider:
BORA is an entertainment-focused blockchain platform that aims to distribute digital content while ensuring maximum user participation. It offers an ecosystem where creators can develop, introduce, and manage content. To learn more about BORA, visit the given link.
BinaryX is a digital asset trading platform that provides innovative trading solutions. It offers a unique blend of digital technology and finance to give users a seamless trading experience. For more details about BinaryX, check out the link provided.
The Worldwide Asset eXchange (WAX) is a decentralized platform that enables anyone to operate a fully functioning virtual marketplace. It's specifically designed for trading video game assets. For further information about WAX, follow the link.
WEMIX is a blockchain-based game platform that offers a beneficial environment for both players and developers. It's a project by Wemade Tree, a subsidiary of Wemade, and aims to revolutionize the gaming industry. For an in-depth understanding of WEMIX, visit the link above.
Coins Similar To Illuvium