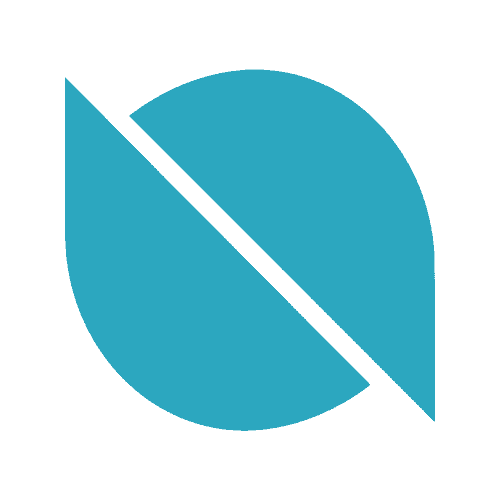 Ontology (ONT)
$ 0.1694000
| | | |
| --- | --- | --- |
| | | |
| | | | | | |
| --- | --- | --- | --- | --- | --- |
| | 2018-02-26 | PoS | -1 | 876,249,524 | NO |
| blockchain | 0 | 0 | 16,602,802 | 0 | Trade |
Ontology (ONT) price today is $0.1694000 USD. Trading volume was 1,498,002.71 ONT in the last 24 hours. Current market cap of Ontology is $169,400,000 USD. Ontology has a circulating supply of 876,249,524 ONT coins out of a maximum supply of unlimited ONT coins.
An In-Depth Look at Ontology (ONT)
What is Ontology (ONT) and how does it work?
Overview
Ontology (ONT) is a high-performance blockchain project that includes a series of complete distributed ledgers and smart contract systems. It was launched on March 8, 2018, by a Chinese company called Onchain, which is led by the founders Jun Li and Da Hongfei. Ontology aims to create a platform that allows businesses of all sizes to implement blockchain technology without necessarily having prior knowledge or expertise in the field.
ONT operates on the premise that different businesses and organizations will want to use the blockchain in different ways, and may not always want to share all their data publicly. Therefore, it offers a high degree of flexibility, allowing businesses to create a private blockchain, a consortium blockchain, or a public blockchain depending on their needs.
Technical Aspects
Ontology uses a dual token (ONT and ONG) model. ONT is the coin that is used for staking in consensus, whereas ONG is the utility token used for on-chain services. Ontology supports collaboration amongst chain networks with its various protocol groups. It also makes use of a series of decentralized identity authentication protocols, data exchange protocols, and various industry-specific modules.
The architecture of Ontology consists of layers that include an infrastructure layer, an interaction layer, and an application layer. The infrastructure layer is the basic blockchain layer, the interaction layer is used for protocol and API, and the application layer is for business services.
Ontology uses VBFT, a new consensus algorithm, which is a combination of Proof-of-Stake (PoS), Byzantine Fault Tolerance (BFT), and Verifiable Random Function (VRF). This combination allows for a network that has low latency, high concurrency, and is highly scalable.
Team
Ontology was launched by Onchain, a company founded by Jun Li and Da Hongfei. Both founders have an extensive background in blockchain technology. Jun Li, the founder of Ontology, has a background in IT and consulting and has led several blockchain projects. Da Hongfei, on the other hand, is also the founder of NEO, a popular blockchain platform.
Onchain has been recognized as a technology pioneer by China's Ministry of Industry and Information Technology due to its contributions to the development of blockchain technology. In addition, Onchain has attracted investment from Fosun, one of China's largest private conglomerates.
The Ontology team includes more than 60 engineers, investors, and professionals who have in-depth experience in the fields of distributed data systems, mobile applications, and blockchain technology. The team is committed to providing blockchain solutions that ensure secure data exchange, procedural efficiency, and a high degree of cooperation.
Ontology has also secured partnerships with a number of organizations. These include partnerships with DVP, a decentralized vulnerability platform, and PTS, a professional testing service, to enhance the security of digital assets. Ontology has also partnered with MovieBloc, a decentralized movie and content distribution platform, to provide an improved service by utilizing the Ontology blockchain for transparency and reducing costs.
In conclusion, Ontology is a revolutionary high-performance blockchain project aiming to solve the issues of trust, identity security, data exchange, and authorization in decentralized networks. It offers a flexible and adaptable solution for businesses and organizations of all sizes, allowing them to implement blockchain technology as per their specific needs.
How Does Ontology (ONT) Make Money?
Ontology (ONT), a high-performance public blockchain and distributed collaboration platform, has a unique strategy for generating revenue. Let's delve into the different ways in which Ontology makes money.
Transaction Fees
Just like other blockchain platforms, Ontology collects transaction fees. These fees are paid by users who conduct transactions on the Ontology network. The transaction fees serve as an incentive for nodes that validate and add transactions to the blockchain. This is a primary source of revenue for Ontology.
Staking Rewards
Ontology uses a dual token (ONT and ONG) model. ONT is the coin that is used for staking in consensus, whereas ONG is the utility token used for on-chain services. ONT holders can stake their tokens to participate in the network's consensus mechanism, and in return, they earn staking rewards. While this doesn't directly put money in the pockets of the Ontology team, it does contribute to the overall value of the Ontology network.
Partnerships and Collaborations
Ontology also makes money through its partnerships and collaborations. They provide businesses with customized blockchain solutions that integrate with their existing systems, for which they charge a fee. Furthermore, they also receive funding from their partners for development tasks and research initiatives.
How Can I Make Money with Ontology?
Investing in cryptocurrencies, including Ontology, can be a profitable venture, but it requires a good understanding of the market and its risks. Here are some ways you can make money with Ontology.
Buying and Holding
Buying and holding (or 'Hodling', as it is known in the crypto world) is a popular strategy among cryptocurrency investors. The concept is simple: you buy ONT when the price is low and hold onto it until the price increases. You then sell your ONT for a profit. However, this strategy requires patience and a good understanding of the crypto market trends.
Staking
Staking is another way to earn money with Ontology. By staking your ONT tokens, you can earn ONG tokens as rewards. The more ONT you stake, and the longer you hold it, the more ONG you can earn. However, staking also comes with risks, as the value of ONT can fluctuate, and there's also the chance of losing your staked tokens if the network is compromised.
Trading
Day trading ONT can also be profitable, but it's also riskier than the previous methods. Day trading involves buying and selling ONT within short periods to profit from the price fluctuations. This requires a deep understanding of the market and technical analysis. It's also important to be aware that day trading can result in substantial losses, especially for beginners.
Participation in Ontology's Development
If you have technical skills, you can also earn money by contributing to Ontology's development. Ontology has a strong community of developers and often holds hackathons and development challenges with cash prizes. By participating in these events and contributing to the Ontology platform, you can earn money while also helping to improve the platform.
In conclusion, while there are several ways to make money with Ontology, it's important to do your research and understand the risks involved before investing. Cryptocurrency investments can offer high returns, but they also come with a high level of risk due to the volatility of the market.
How Can I Buy Ontology (ONT)?
Ontology (ONT) is a digital asset that continues to gain traction in the cryptocurrency world. If you're interested in purchasing this cryptocurrency, here's a step-by-step guide on how to do it.
Create an Account on Binance
The first step to purchasing ONT is to create an account on a cryptocurrency exchange platform that supports this token. Binance is one of the most popular and reliable platforms that facilitate the sale and purchase of ONT. Visit the website and create an account by providing the necessary personal information.
Verify Your Account
After creating your account, Binance will require you to verify your email address and, in some cases, your identity. This process is essential as it ensures the safety of your assets and adherence to regulatory requirements.
Secure Your Account
Once your account is verified, it's essential to take steps to secure it. Enabling two-factor authentication (2FA) is one of the best ways to ensure the safety of your account. This adds an extra layer of security by requiring a second form of verification in addition to your password.
Deposit Fiat or Cryptocurrency
Now that your account is set up and secure, you'll need to deposit funds to make a purchase. Binance supports both fiat and cryptocurrency deposits. Depending on your preference and the options available in your region, you can choose either method.
Buy Ontology (ONT)
With funds in your account, you're ready to purchase ONT. Go to the 'Trade' section, search for 'ONT', and enter the amount you wish to purchase. Review your order details carefully before confirming the transaction.
Store Your ONT in a Secure Wallet
After purchasing ONT, it's crucial to store your tokens in a secure wallet. Although you can keep your coins on Binance, it's generally safer to transfer them to a private wallet, especially if you plan to hold them for a long time.
For more detailed instructions on how to buy ONT, you can visit this comprehensive guide.
What are the Best Wallets for ONT?
Now that you've purchased your ONT tokens, you'll need a secure place to store them. Here are some of the best wallets you can use:
Ontology's Official Wallet (OWallet): This is the official wallet developed by the Ontology team. It supports both ONT and ONG tokens and offers features like staking and node authorization.

Ledger Nano S: This is a hardware wallet, which is considered the safest means to store cryptocurrencies. Ledger Nano S supports ONT and allows you to manage your tokens offline, away from potential online threats.

Exodus: This is a multi-currency wallet that supports ONT among other cryptocurrencies. It offers a user-friendly interface and allows you to manage your coins on both desktop and mobile.

Trust Wallet: This is another multi-currency wallet that supports ONT. Trust Wallet is mobile-based and is known for its robust security features.
Remember, the security of your digital assets is paramount. Always ensure you're using reliable and trusted wallets for your tokens.
How Can I Find More Ontology (ONT) News?
Stay updated with the latest news and updates about Ontology (ONT) by visiting the following resources:
The official Ontology website is the primary source of information about this blockchain platform. Here, you can find the latest news, updates, and announcements directly from the Ontology team. The website also provides in-depth information about the platform, its features, and use cases.
The Ontology whitepaper provides a technical and comprehensive overview of the Ontology platform. Reading the whitepaper can give you a better understanding of the platform's architecture, consensus mechanism, and unique features that set it apart from other blockchain platforms.
Ontology's Twitter account is a great place to stay updated with their latest news and developments. The account frequently shares updates about partnerships, integrations, and upcoming events. It's also a good place to engage with the Ontology community.
The Ontology subreddit is another excellent resource for news and discussions about Ontology. Here, you can engage with a community of Ontology enthusiasts, ask questions, discuss recent updates, and learn more about the platform.
Coins Similar To Ontology (ONT)
There are several coins in the crypto space that are similar to Ontology in various ways. Here are a few of them:
Civic is a blockchain-based platform that aims to protect identity and provide secure access to cryptocurrency and services. Like Ontology, it uses a consensus mechanism to validate transactions and ensure the integrity of the network. Visit the Civic page to learn more about this platform and its similarities with Ontology.
Ontology Gas is a cryptocurrency under the Ontology network. It's used to fuel transactions on the network and as a reward for participation in the network. If you're interested in Ontology, it's worth checking out Ontology Gas, as it plays a crucial role in the Ontology ecosystem.
Energy Web Token is another blockchain platform that shares similarities with Ontology. It's designed to integrate with existing energy systems and facilitate decentralized energy transactions. To find out more about how Energy Web Token compares to Ontology, visit its page.
Metadium is a blockchain platform focused on building a self-sovereign identity ecosystem. Much like Ontology, Metadium aims to empower individuals by giving them control over their personal data. If you're interested in Ontology's data and identity solutions, you might also want to explore Metadium. Visit their page to learn more.