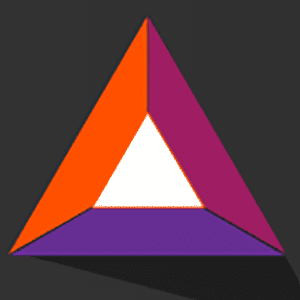 Basic Attention Token (BAT)
$ 0.1758000
| | | |
| --- | --- | --- |
| | | |
Basic Attention Token Details
| | | | | | |
| --- | --- | --- | --- | --- | --- |
| ETH | 2017-05-29 | N/A | -1 | 1,399,730,100 | NO |
| token | 0 | 0 | 0 | 0 | Trade |
Basic Attention Token (BAT) price today is $0.1758000 USD. Trading volume was 14,670.80 BAT in the last 24 hours. Current market cap of Basic Attention Token is $263,700,000 USD. Basic Attention Token has a circulating supply of 1,399,730,100 BAT coins out of a maximum supply of unlimited BAT coins.
An In-Depth Look at Basic Attention Token (BAT)
What is Basic Attention Token (BAT) and how does it work?
Overview
Basic Attention Token (BAT) is a revolutionary digital advertising platform based on the Ethereum blockchain. It aims to address the inefficiencies and privacy violations in the current digital advertising industry. BAT does this by directly connecting users, advertisers, and publishers in an open and decentralized network, eliminating the need for third-party ad exchanges.
BAT is the native utility token used in this network and can be traded on various cryptocurrency exchanges. The token is used to reward users for their attention while ensuring privacy and fairness in the digital advertising ecosystem.
Technical Aspects
BAT operates on the Ethereum blockchain, employing smart contracts to automate the digital advertising process. The token itself is an ERC-20 token, a standard for tokens on the Ethereum blockchain, which ensures compatibility with other existing Ethereum applications.
The BAT platform uses a system known as the Brave Browser to monitor user attention securely and privately. User attention is anonymously monitored in the Brave browser and rewarded with BAT tokens. Advertisers pay with BAT tokens to place ads on the platform, and users receive a share of these tokens for viewing ads. This creates a more equitable distribution of advertising revenue, where users are rewarded for their attention and publishers receive a more significant share of ad revenue.
Team
The team behind Basic Attention Token comprises industry veterans with significant experience in technology, advertising, and blockchain. The project was founded by Brendan Eich, the creator of JavaScript and co-founder of Mozilla and Firefox, and Brian Bondy, who has had senior roles at Khan Academy, Mozilla, and Evernote.
The launch date of BAT was on the 1st of June 2017, with the initial coin offering (ICO) raising a staggering $35 million in less than 30 seconds. The project has since attracted a number of high-profile investors and partners. Notable investors include Pantera Capital, Founders Fund, Foundation Capital, and Digital Currency Group.
The BAT team has also secured partnerships with a number of major publishers and content creators. These include top YouTube channels, Twitch streamers, and websites such as The Guardian, Washington Post, and Vice.
This strong team and backing continue to drive the project forward, making BAT one of the most promising projects in the digital advertising and cryptocurrency space.
How Does Basic Attention Token (BAT) make money?
Basic Attention Token (BAT) is a unique type of cryptocurrency that primarily focuses on the digital advertising industry. It aims to provide a more efficient and fair advertising ecosystem by directly connecting advertisers, publishers, and users.
BAT's Revenue Generation Model
Unlike traditional cryptocurrencies, BAT's revenue generation model is quite unique. BAT is closely associated with the Brave browser, which blocks intrusive ads and trackers, providing a cleaner and faster browsing experience. However, users can opt in to view privacy-respecting ads and are rewarded with BAT for their attention.
Advertisers pay with BAT to get their ads displayed to users who have opted in to view ads. The revenue from these ads is then distributed among publishers and users. Users receive 70% of the ad revenue, while the rest goes to Brave and the publishers.
Token Appreciation
Another way BAT generates revenue is through the appreciation of the token's value. As demand for the token increases (either from advertisers who need the token to pay for ads or from users who want to tip their favorite content creators), the value of BAT is likely to increase. BAT can be traded on various cryptocurrency exchanges, and its value is determined by supply and demand dynamics.
How Can I make Money with Basic Attention Token?
Making money with Basic Attention Token (BAT) is not only possible but also relatively straightforward. Here's how you can potentially earn with BAT:
Earn BAT by Viewing Ads
If you use the Brave browser and opt in to view privacy-centric ads, you can earn BAT. The tokens you earn can be kept or used to tip your favorite content creators and publishers. However, the amount you can earn is based on the number of ads you view and can vary.
Trading BAT on Exchanges
Just like other cryptocurrencies, BAT can be bought and sold on various cryptocurrency exchanges. You can buy BAT when the price is low and sell when the price increases. However, trading cryptocurrencies involve risk, and it's important to do thorough research and consider seeking advice from financial professionals.
Become a Brave Publisher
If you own a website, a YouTube channel, or a Twitch stream, you can become a Brave publisher. As a Brave publisher, you earn BAT tokens when your audience uses the Brave browser and when they decide to tip you with their earned BAT. Becoming a Brave publisher can be a great way to monetize your content, especially if your audience is privacy-conscious and prefers to use the Brave browser.
In conclusion, Basic Attention Token (BAT) offers a unique revenue model that benefits advertisers, publishers, and users alike. For users, there are several ways to make money with BAT, including viewing ads, trading the token on exchanges, and becoming a Brave publisher. As the digital advertising industry continues to evolve, BAT could potentially become a significant player in shaping the future of online advertising.
How Can I Buy Basic Attention Token (BAT)?
The process of buying Basic Attention Token (BAT) involves several steps, from creating an account on a crypto exchange like Binance, verifying and securing your account, depositing fiat or cryptocurrency, to finally purchasing BAT.
Create an Account on Binance
The first step in purchasing BAT is to create an account on a reputable cryptocurrency exchange that supports BAT. Binance is one of the best platforms for this purpose due to its wide range of supported currencies and easy-to-use interface. To create an account, you'll need to provide some basic personal information and set up your login credentials.
Verify Your Account
After creating your account, the next step is to verify it. Verification is necessary to ensure the security of your account and to comply with various regulatory requirements. The process may involve submitting additional personal information and documents. Once your account is verified, you'll be able to deposit funds and start trading.
Secure Your Account
Securing your account is a crucial step in the process. Binance provides a number of security features that you can use to protect your account, including two-factor authentication (2FA). It's highly recommended to set up 2FA to add an extra layer of security to your account.
Deposit Fiat or Cryptocurrency
Once your account is set up and secure, you can deposit funds. You can deposit fiat money such as USD, EUR, or GBP, or you can deposit cryptocurrency if you already have some. The deposit process varies depending on the type of currency, but generally, you'll need to go to your account's deposit section and follow the instructions.
Buy Basic Attention Token (BAT)
After depositing funds, you can proceed to buy BAT. To do this, navigate to the trading section of the Binance website, select the BAT market, and place your buy order. You can specify the amount of BAT you want to buy and the price you're willing to pay. Once your order is filled, the BAT will be added to your Binance account.
Store Your BAT in a Secure Wallet
The final step is to move your BAT from the exchange to a secure wallet. This is an important step because keeping your tokens on an exchange can be risky if the exchange is hacked. There are many different types of wallets that support BAT, from hardware wallets to software wallets. Choose the one that best fits your needs.
For a more detailed guide on how to buy BAT, you can visit this link.
What are the Best Wallets for BAT?
Storing your BAT in a secure wallet is crucial for protecting your investment. Here are some of the best wallets for storing Basic Attention Token:
Remember, the safety of your investment depends largely on how securely you store
How Can I Find More Basic Attention Token (BAT) News
Understanding the constant changes and developments in the field of cryptocurrency can be a daunting task. For this reason, staying updated with reliable sources is crucial. Here are some reliable platforms for Basic Attention Token (BAT) news and updates.
The official Basic Attention Token website is a comprehensive source of information about this digital asset. It provides detailed information about the mission, development updates, partnerships, and more. Make sure to bookmark this page to stay updated with all the official announcements.
For those who wish to delve deeper into the technicalities and the foundational principles of Basic Attention Token, the whitepaper is the best resource. It provides an in-depth explanation of the token's purpose, its technology, and the challenges it aims to address.
Social media is another great way to stay updated with the latest developments. The Basic Attention Token's official Twitter handle posts regular updates about the token. Following this account ensures you never miss out on any important news.
The Basic Attention Token Reddit community is a dynamic platform where users discuss the latest news, share ideas, and ask questions about BAT. This is a great place to engage with other BAT enthusiasts and to keep your finger on the pulse of the community.
Coins Similar To Basic Attention Token (BAT)
If you're interested in Basic Attention Token, you may also want to explore other similar cryptocurrencies. Here are a few recommendations:
Mask Network is a protocol that allows users to send encrypted messages, cryptocurrencies, and even DApps (Decentralized Applications) over social networks without leaving them. To find out more about how Mask Network is revolutionizing social media, make sure to visit this page.
Livepeer is a decentralized video streaming network built on the Ethereum blockchain. It aims to be a cost-effective alternative to traditional broadcasting solutions. If you're interested in how blockchain can transform the broadcasting industry, you definitely want to check out Livepeer.
Decentralized Social is a blockchain-based social media platform that aims to give users full control over their data and privacy. Its mission aligns closely with Basic Attention Token's vision of user empowerment. Visit the linked page to learn more about this innovative project.
Formerly known as Mainframe, Hifi Finance is a DeFi project that aims to provide a decentralized platform for lending and borrowing assets. If you are interested in how blockchain technology is changing the face of finance, you should definitely explore Hifi Finance.