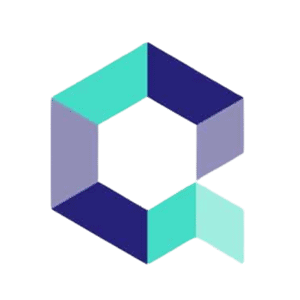 Quant (QNT)
$ 0.0000000
| | | |
| --- | --- | --- |
| | | |
| | | | | | |
| --- | --- | --- | --- | --- | --- |
| | | | 0 | 0 | NO |
| | | | 0 | 0 | Trade |
Quant (QNT) price today is $0.0000000 USD. Trading volume was 0.00 QNT in the last 24 hours. Current market cap of Quant is $0 USD. Quant has a circulating supply of 0 QNT coins out of a maximum supply of 0 QNT coins.
An In-Depth Look at Quant (QNT)
What is Quant (QNT) and how does it work?
Overview
Quant (QNT) is a unique cryptocurrency project that aims to simplify the technology behind blockchain and its application. Launched on August 10, 2018, Quant provides a solution known as Overledger, a blockchain operating system that facilitates the development of multi-chain applications (MApps). The Overledger network is designed to enable interaction and interoperability between different blockchain networks.
Quant's primary goal is to bridge the gap between different blockchain technologies and help organizations leverage these networks' benefits without getting entangled in the underlying complexities. By doing so, Quant is striving to push the boundaries of blockchain innovation and drive mass adoption.
Technical Aspects
At the core of the Quant Network is Overledger - an operating system that allows developers to build applications across multiple blockchains. Unlike other blockchain solutions that require a new blockchain to be developed for each new application, Overledger allows developers to use existing blockchains and combine them to provide the required functionality.
The Quant Network uses QNT, its native utility token, to access and use the network. Developers need QNT tokens to deploy and operate MApps and other services on the Overledger platform. Furthermore, QNT tokens are also used to pay for transaction fees on the network.
The interoperability provided by Overledger is a game-changer in the blockchain industry. It provides a scalable and simple way to develop blockchain applications, making it possible to leverage the full potential of blockchain technology without the need to create a new blockchain for every application.
Team
The team behind Quant Network is led by Gilbert Verdian, the founder and CEO. Verdian is a well-known figure in the blockchain industry, with over 20 years of experience in technology and cybersecurity. He has held leadership roles in several multinational organizations, including Ernst & Young and HM Treasury.
The other key members of the team include Paolo Tasca, the Chief Strategist, and Jean-Paul Azzopardi, the Chief Operating Officer. Tasca is a digital economist and blockchain expert, while Azzopardi brings over 15 years of experience in finance and operations.
The team also consists of highly experienced blockchain developers, advisors, and strategists who are dedicated to advancing the Quant project. The project has garnered the support of significant partners and investors since its inception, including AUCloud and UKCloud, and continues to forge partnerships across various industries.
Quant Network's development has been largely successful due to its clear vision, competent team, and innovative approach to solving the interoperability problem in the blockchain space. The project continues to grow and evolve, driven by its mission to enable the universal interoperability of all blockchains and to connect the world's networks to blockchain.
How Does Quant (QNT) Make Money?
Quant (QNT) is a blockchain technology company that employs a unique business model to generate revenue. The company's primary product, the Overledger network, allows businesses to build decentralized applications (DApps) that operate over multiple blockchains. Here are some ways in which Quant makes money:
Licensing Fees
Quant utilizes a SaaS (Software as a Service) business model where it charges its customers licensing fees. These customers are primarily businesses that want to use the Overledger network to build and deploy their DApps. The licensing fees are usually recurring, which provides a steady income stream for the company.
Transaction Fees
Quant also charges transaction fees for every operation that is executed on its Overledger network. These transactions could be anything from data transfer to executing smart contracts. This revenue model is scalable as the volume of transactions on the network can potentially grow as more businesses begin to use it.
Partnerships and Consultancy
Quant engages in strategic partnerships with other companies and organizations. Through these partnerships, Quant can provide consultancy services, helping businesses to understand and implement blockchain solutions. These consultancy services can be another source of revenue for the company.
Token Appreciation
Quant has its own native token, QNT. This token is used for various purposes within the Overledger network, including serving as the medium of exchange. As the use of the network grows, the demand for QNT tokens is likely to grow as well, leading to appreciation in the token's value. While this isn't a direct source of income, it can significantly increase the company's net worth.
How Can I Make Money with Quant?
Investing in cryptocurrencies like QNT can potentially be profitable, but it also comes with risks. Below are some ways in which you can potentially make money with Quant:
Buying and Holding QNT Tokens
One of the simplest ways to make money with Quant is to buy QNT tokens and hold onto them, hoping that they will appreciate in value. If the demand for Quant's Overledger network grows, it's likely that the price of QNT tokens will increase as well.
Staking QNT Tokens
Some blockchain networks, including Quant, offer a process known as staking. This involves holding a cryptocurrency in a specific wallet to support the operations of a blockchain network. In return, you receive rewards, usually in the form of additional tokens. However, staking usually requires a significant amount of tokens and a long holding period.
Trading QNT Tokens
If you have knowledge and experience in trading cryptocurrencies, you could potentially make money by trading QNT tokens. This could involve buying low and selling high, or using more complex strategies like day trading or swing trading. However, trading is risky and should only be done if you fully understand the market.
Participating in Quant's Network
If you're a developer or a business, you can potentially make money by building and deploying DApps on Quant's Overledger network. Depending on the nature of your DApp, you might be able to generate revenue through user fees, advertising, or other methods.
To conclude, while there are several ways to make money with Quant, it's important to remember that investing in cryptocurrency is not a guaranteed way to make a profit. Always do your own research and consider your own risk tolerance before investing in any cryptocurrency.
How Can I Buy Quant (QNT)?
Buying Quant (QNT) may seem complex if you're new to cryptocurrency, but it's actually a straightforward process. Here are the steps you need to follow.
Create an Account on Binance
The first step to buying QNT is to create an account on a cryptocurrency exchange that supports it. Binance is one of the most popular and trusted cryptocurrency exchanges where you can buy QNT. Simply go to the Binance website and click on the "Register" button.
Verify Your Account
After you've registered, you'll need to verify your account. This process varies depending on where you live, but it usually involves uploading a scan of your ID or passport. Verification is crucial because it helps Binance maintain a secure platform and comply with regulations.
Secure Your Account
Before you start trading, it's essential to secure your account. Enable two-factor authentication (2FA), which provides an additional layer of security. You can use Google Authenticator or SMS for this. Also, make sure to create a strong, unique password that you don't use anywhere else.
Deposit Fiat or Cryptocurrency
Next, you need to deposit funds into your Binance account. You can deposit either fiat money (like USD, EUR, etc.) or a different cryptocurrency like Bitcoin or Ethereum. Binance offers several payment methods, including credit card and bank transfer.
Buy Quant (QNT)
Once your account is funded, you're ready to buy QNT. Navigate to the QNT trading page on Binance. Select the currency you want to trade with, enter the amount you want to purchase, and click "Buy QNT."
Store Your QNT in a Secure Wallet
Finally, it's recommended that you store your QNT in a wallet rather than leaving it on the exchange. This reduces the risk of your funds being stolen if the exchange is hacked.
For a more detailed guide on how to buy QNT, you can visit this comprehensive tutorial.
What are the Best Wallets for QNT?
Storing your QNT in a secure wallet is crucial in maintaining the safety of your investments. Here are some of the best wallets to consider.
Ledger Nano S
The Ledger Nano S is a hardware wallet, which is considered the safest type of wallet. It stores your QNT offline, making it virtually immune to hacks. It supports over 1,000 cryptocurrencies, making it a versatile choice for those interested in diversifying their portfolio.
Trezor Model T
The Trezor Model T is another highly secure hardware wallet. It has a touchscreen, which makes it very user-friendly. It also supports more than 1,000 cryptocurrencies.
Trust Wallet
If you prefer a mobile wallet, the Trust Wallet is a good option. It's a multi-currency wallet that provides a straightforward interface and built-in exchange functionality.
MetaMask
For those who use Ethereum-based tokens, MetaMask is a great choice. It's a browser extension that allows you to interact with Ethereum DApps directly in your browser.
Remember, the security of your investments depends largely on how well you manage your wallet. Always keep your private keys private, use secure internet connections, and regularly update your wallet software.
How Can I Find More Quant (QNT) News?
Accessing reliable sources of information is crucial to staying updated with the latest developments in any cryptocurrency. For Quant (QNT), several resources provide important updates, news, and discussions about the cryptocurrency. Here are some key platforms you can use to keep informed about QNT.
Quant Website
The Quant website is the primary source of information about the QNT cryptocurrency. It provides comprehensive information about the project, including its objectives, development team, partnerships, and roadmap. Besides, the website also offers regular updates, blog posts, and news about the latest advancements and events related to QNT.
Quant Twitter
Another valuable resource for staying updated with QNT news is the Quant Network Twitter page. The social media platform is frequently updated with the latest news, announcements, and developments related to Quant. This makes it a must-follow for anyone interested in QNT.
Quant Reddit
Quant Reddit is a forum where users can discuss, share news, ask questions, and interact with other community members about Quant. It is a great resource for getting unfiltered opinions and news from different sources. Reddit users often share analysis, predictions, and news articles that may not be available on other platforms.
Coins Similar To Quant (QNT)
Cryptocurrency markets are highly diverse with hundreds of coins and tokens, each offering unique features and benefits. If you are interested in Quant (QNT), here are some similar cryptocurrencies that might also capture your interest:
Flare
Flare is an exciting cryptocurrency that aims to create a network capable of providing smart contract functionality to digital assets. It seeks to introduce a scalable and safe platform where users can generate both passive and active income. Want to discover more about Flare? Visit the link to dive deeper into this innovative project.
ICON
ICON is a decentralized network that allows independent blockchains to interact with each other. ICON aims to become the largest blockchain in existence, enabling various blockchains to connect and transact with each other within a single network. For more information about ICON and its unique features, check out the provided link.
Nervos Network
The Nervos Network is a blockchain platform for universal applications. It is a layered network that provides a protected and decentralized environment for developers and users. If you're interested in learning more about the innovative solutions Nervos Network offers, click on the link above.
Synapse
Finally, Synapse is an AI blockchain protocol for decentralized learning. It aims to democratize access to AI models, enabling users to leverage the power of artificial intelligence through blockchain technology. To learn more about how Synapse is transforming the AI and blockchain landscape, follow the provided link.