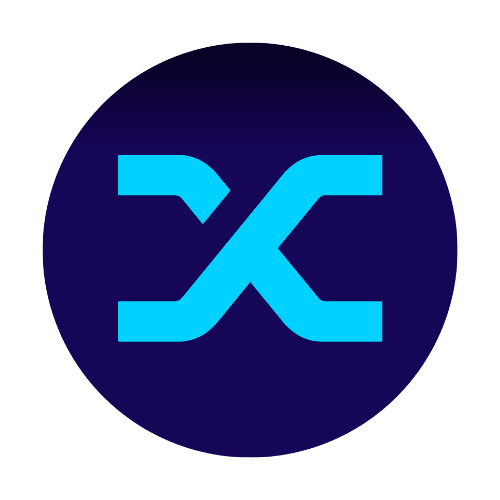 Synthetix (SNX)
$ 0.0000000
| | | |
| --- | --- | --- |
| | | |
| | | | | | |
| --- | --- | --- | --- | --- | --- |
| | | | 0 | 0 | NO |
| | | | 0 | 0 | Trade |
Synthetix (SNX) price today is $0.0000000 USD. Trading volume was 0.00 SNX in the last 24 hours. Current market cap of Synthetix is $0 USD. Synthetix has a circulating supply of 0 SNX coins out of a maximum supply of 0 SNX coins.
An In-Depth Look at Synthetix (SNX)
What is Synthetix (SNX) and how does it work?
Overview
Synthetix (SNX) is an Ethereum-based decentralized finance (DeFi) protocol that enables the creation and trading of synthetic assets. These synthesized assets, known as Synths, mimic the value of physical assets such as fiat currencies, cryptocurrencies, commodities, and stocks, thereby allowing users to gain exposure to these assets without actually owning them.
Synthetix was launched on March 14, 2018, with the aim of broadening the scope of the crypto market by incorporating traditional financial market assets into the decentralized crypto space. The protocol's native token, SNX, is used for staking, which supports the liquidity of Synths and secures the Synthetix platform.
Technical Aspects
The Synthetix protocol operates on a system of collateralization. Users can stake their SNX tokens as collateral to mint new Synths. These Synths can then be traded on the Synthetix Exchange for other Synths, thereby allowing users to gain exposure to a variety of assets in a decentralized manner.
The Synthetix protocol maintains a collateralization ratio of 750%, meaning that the value of staked SNX must be 7.5 times the value of Synths in circulation. This high collateralization ratio helps to maintain the stability of the Synthetix platform and ensures that all Synths are fully backed by the staked collateral.
Synthetix also incorporates a unique mechanism known as 'debt pooling'. This means that when a user mints Synths, they effectively acquire a share of the total debt pool of the Synthetix platform. This debt pool fluctuates in line with the value of all Synths in circulation, thereby affecting the amount of SNX that a user needs to stake.
Team
The Synthetix project was founded by Kain Warwick, who is also the founder of Blueshyft, a retail payment network in Australia. Warwick is a well-known figure in the crypto space and has been instrumental in the development and success of the Synthetix protocol.
The team also includes Justin J. Moses, the CTO, who has a background in software engineering and was previously a director at MongoDB. Jordan Momtazi, the VP Partnerships, has a wealth of experience in business development and strategic partnerships, having previously co-founded a leading SaaS company.
Synthetix has also attracted investment and support from some notable entities in the crypto space. These include Framework Ventures, a leading venture capital firm in the DeFi sector, and Coinbase Ventures, the investment arm of the prominent crypto exchange, Coinbase.
The team has also formed partnerships with various other DeFi projects and platforms, including Chainlink, Curve Finance, and Ren. These partnerships have enabled Synthetix to integrate additional features and improve the functionality and utility of the Synthetix platform.
In summary, the Synthetix project is backed by a strong team with a wealth of experience in both the crypto and traditional financial markets, and the support of notable investors and partners. This, combined with the innovative technical aspects of the protocol, has positioned Synthetix as a leading player in the burgeoning DeFi sector.
How Does Synthetix (SNX) Make Money?
Synthetix (SNX) is a decentralized finance platform built on the Ethereum blockchain that allows users to create and trade synthetic assets, essentially mimicking other assets from cryptocurrencies to traditional financial market assets. But how does the platform itself generate revenue? Let's delve into the details.
Transaction Fees
One of the primary ways Synthetix makes money is through transaction fees. Every time a user trades synthetic assets on the platform, they are charged a small fee. These fees are not fixed and can vary depending on the network congestion and gas prices on the Ethereum blockchain. The collected fees are then distributed to the SNX token holders who have staked their tokens on the platform, creating a form of passive income for them.
Staking Rewards
Synthetix also generates revenue through staking rewards. SNX token holders who stake their tokens on the platform are rewarded with additional SNX tokens over time. The staking rewards are generated from the inflation of the SNX token supply. The rate of inflation is set by the Synthetix protocol and it was initially set to 75% in the first year and decreases over time.
Exchange Rewards
Synthetix has an additional incentive mechanism known as exchange rewards. These rewards are paid out in SNX tokens to users who trade synthetic assets on the platform. The more a user trades, the more exchange rewards they can earn. This mechanism serves to attract more users to the platform and increase trading volume, which in turn generates more transaction fees for Synthetix.
How Can I Make Money with Synthetix?
Making money with Synthetix involves understanding the platform's revenue generation mechanisms and participating in them. Here are some ways you can potentially earn a profit with Synthetix.
Trading Synthetic Assets
As a user of Synthetix, you can potentially make money by trading synthetic assets on the platform. If you have a good understanding of the market and make successful trades, you can earn profit from the price differences.
Staking SNX Tokens
Another way to make money with Synthetix is by staking SNX tokens. As mentioned earlier, staking SNX tokens on the platform earns you staking rewards in the form of additional SNX tokens. Over time, these rewards can add up and provide a significant source of passive income.
Remember, staking involves locking up your tokens for a certain period, during which you can't sell or transfer them. Therefore, you should only stake an amount of SNX that you are comfortable with holding for a long term.
Earning Exchange Rewards
If you trade frequently on Synthetix, you can earn exchange rewards. The more you trade, the more rewards you earn. These rewards are paid out in SNX tokens, adding to your total holdings.
Buying and Holding SNX Tokens
Finally, you can potentially make money by buying SNX tokens and holding them for the long term. If the price of SNX increases over time, you can sell your tokens for a profit. However, this strategy involves risk, as the price of SNX can also decrease.
In summary, while Synthetix offers several ways to make money, it's important to understand that each method involves risk. As with any investment, you should do your own research and only invest money that you can afford to lose.
How Can I Buy Synthetix (SNX)?
Synthetix (SNX) is a cryptocurrency token that allows for the creation of synthetic assets on the Ethereum blockchain. These synthetic assets, known as Synths, track the value of real-world assets like currencies, commodities, and stocks. If you're interested in buying SNX, here is a step-by-step guide on how to do it.
Create an Account on Binance
The first step is to create an account on a cryptocurrency exchange that supports SNX. Binance is one of the most popular options, offering a wide range of cryptocurrencies to trade with.
To create an account, simply visit the Binance homepage and click on the 'Register' button. You'll be prompted to enter your email address and create a password. Ensure your password is strong and unique to protect your account.
Verify Your Account
After creating your account, you'll need to verify your identity. This process, known as KYC (Know Your Customer), is a requirement on all reputable cryptocurrency exchanges.
Verification usually involves providing a copy of your identification, such as a passport or driver's license, and proof of address. This can typically be a utility bill or bank statement.
Secure Your Account
Once your account is verified, it's important to secure it. Two-factor authentication (2FA) is the most common security measure. This requires you to enter a unique code from your phone in addition to your password whenever you log in or make a transaction. Binance will guide you through setting up 2FA when you create your account.
Deposit Fiat Or Cryptocurrency
The next step is to deposit funds into your Binance account. Binance supports both fiat (like USD or EUR) and cryptocurrency deposits. If you're new to cryptocurrency, depositing fiat might be the easiest option.
Buy Synthetix (SNX)
Now that your account is funded, you can buy SNX. To do this, navigate to the markets page on Binance and search for the SNX/USD or SNX/ETH pair. Then, simply enter the amount of SNX you want to buy and click 'Buy SNX'.
Store Your SNX in a Secure Wallet
After buying SNX, it's crucial to store it in a secure wallet. Keeping your tokens on an exchange can be risky, as exchanges are often targeted by hackers.
For more detailed instructions on how to buy SNX, you can visit this guide.
What are the Best Wallets for SNX?
Once you've bought your SNX, you'll need a secure wallet to store it in. Here are a few recommended options.
Metamask: This is a browser-based wallet that's easy to use and supports all ERC-20 tokens, including SNX.

Ledger: If you prefer a hardware wallet for extra security, Ledger is a good choice. It supports a wide range of cryptocurrencies, including SNX.

Trust Wallet: This is a mobile wallet that's compatible with both iOS and Android. It supports a large number of cryptocurrencies and allows for easy management of your digital assets.
Remember, always keep your private keys private. Never share them with anyone, as they give full access to your wallet and the funds within.
How Can I Find More Synthetix (SNX) News?
If you're interested in the world of cryptocurrency, you've likely heard of Synthetix (SNX). As one of the leading decentralized finance (DeFi) protocols on the Ethereum blockchain, it allows for the creation and trading of synthetic assets. To keep up with the latest developments and news about Synthetix, there are a few key resources you should know about.
The official Synthetix website is your go-to source for all things related to this cryptocurrency. Here, you'll find detailed information about the project, its founding team, and the technology behind it. The site also provides regular updates on the latest developments and advancements.
For a more technical perspective, the Synthetix Whitepaper offers an in-depth look at the mechanics of the Synthetix protocol. This document is especially useful for those who want to understand the technical aspects of Synthetix and how it operates on the Ethereum blockchain.
Social media is an excellent tool for staying up-to-date with the latest news and developments in the cryptocurrency world. The Synthetix Twitter account provides regular updates on the project, including new partnerships, technological advancements, and market updates.
The Synthetix Reddit community is a vibrant and interactive platform where you can find discussions about the latest news and trends. Here, you can engage with other Synthetix enthusiasts, ask questions, and share insights.
Coins Similar To Synthetix (SNX)
The cryptocurrency market is vast, with numerous projects and tokens that offer unique features and potential. If you're interested in Synthetix, you might want to consider exploring other similar coins. Here's a quick introduction to some of them.
Curve DAO Token (CRV) is the governance token for the Curve Finance protocol, a decentralized exchange optimized for stablecoin trading. It allows users to earn rewards by providing liquidity to the platform. For more information, feel free to visit the provided link.
PancakeSwap is a decentralized exchange (DEX) built on the Binance Smart Chain (BSC). It uses an automated market maker (AMM) model, which allows users to trade cryptocurrencies directly from their wallets. Learn more about PancakeSwap by visiting the linked page.
Loopring is a protocol for building decentralized exchanges. It uses a technology called zkRollups to increase the speed and reduce the cost of transactions on the Ethereum blockchain. For an in-depth look at Loopring, visit the provided link.
THORChain is a decentralized liquidity protocol that enables users to easily exchange cryptocurrency assets across different networks without losing full custody of their assets. To learn more about the functionality and features of THORChain, follow the given link.
In conclusion, Synthetix (SNX) and the similar coins mentioned above are making significant strides in the DeFi space. To stay informed, make sure to leverage the resources provided above and regularly check the respective project's official channels for updates.
Coins Similar To Synthetix