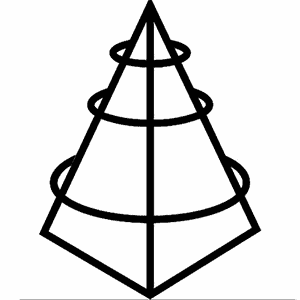 Loopring (LRC)
$ 0.1731000
| | | |
| --- | --- | --- |
| | | |
| | | | | | |
| --- | --- | --- | --- | --- | --- |
| ETH | 2019-05-07 | N/A | -1 | 1,373,873,397 | NO |
| token | 0 | 0 | 0 | 0 | Trade |
Loopring (LRC) price today is $0.1731000 USD. Trading volume was 346,281.06 LRC in the last 24 hours. Current market cap of Loopring is $237,817,485 USD. Loopring has a circulating supply of 1,373,873,397 LRC coins out of a maximum supply of unlimited LRC coins.
What is Loopring (LRC)?
Loopring is a decentralized exchange protocol built on the Ethereum blockchain. It aims to solve the problems of centralized exchanges, such as security risks, liquidity issues, and the need for trust in third-party custody. By using Loopring, users can trade cryptocurrencies without having to deposit their funds to a centralized exchange. Instead, they can keep their assets in their own wallets and trade directly with other users on the network.
How does Loopring (LRC) Work?
Loopring uses a unique architecture called zkRollup, which allows it to process a large number of transactions off-chain, while still maintaining the security and decentralization of the Ethereum blockchain. Essentially, this means that Loopring can handle thousands of trades per second, with minimal gas fees, making it much more efficient than traditional decentralized exchanges.
Who Created Loopring (LRC)?
Loopring was created by Daniel Wang, a former Google engineer and cryptocurrency enthusiast. He saw the potential for decentralized exchanges to revolutionize the crypto industry, but was frustrated by the limitations of existing solutions. So, he set out to build his own platform that could offer the speed and security of centralized exchanges, while still maintaining the principles of decentralization.
How can I buy Loopring (LRC)?
If you're interested in buying LRC, you can find it on most major cryptocurrency exchanges, including Binance, Huobi, and OKEx. Simply create an account, deposit some funds, and you'll be able to trade LRC for other cryptocurrencies.
Should I buy Loopring (LRC)?
As always, investing in cryptocurrency comes with risks and rewards. Loopring is a promising project with a strong team and a unique approach to decentralized exchanges. However, like any investment, it's important to do your own research and make an informed decision.
What are the tokenomics of Loopring (LRC)?
Loopring has a total supply of 1,374,956,853 LRC tokens, with a circulating supply of around 1 billion. The tokens are used for transaction fees, network governance, and to incentivize liquidity providers.
What are the best wallets for Loopring (LRC)?
You can store your LRC tokens in any Ethereum wallet that supports ERC-20 tokens. Some popular options include MyEtherWallet, MetaMask, and Ledger.
How can I find more Loopring (LRC) news?
If you want to stay up-to-date on Loopring news, you can check out their website, whitepaper, Twitter, or Reddit pages.
Coins similar to Loopring (LRC) include:
0x (ZRX)
Kyber Network (KNC)
Bancor (BNT)
Uniswap (UNI)
Thanks for tuning in, folks! Hope you learned a thing or two about Loopring. Happy trading!