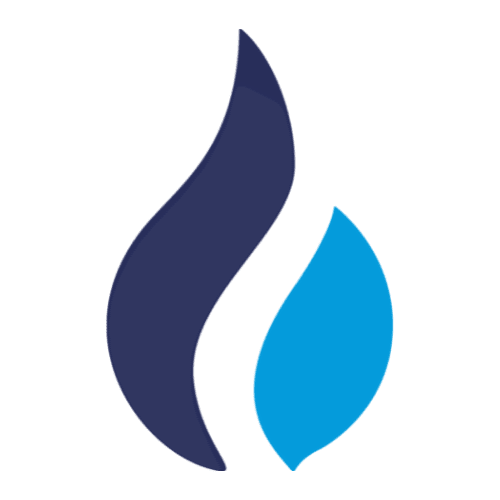 Huobi Token (HT)
$ 0.0000000
| | | |
| --- | --- | --- |
| | | |
| | | | | | |
| --- | --- | --- | --- | --- | --- |
| | | | 0 | 0 | NO |
| | | | 0 | 0 | Trade |
Huobi Token (HT) price today is $0.0000000 USD. Trading volume was 0.00 HT in the last 24 hours. Current market cap of Huobi Token is $0 USD. Huobi Token has a circulating supply of 0 HT coins out of a maximum supply of 0 HT coins.
An In-Depth Look at Huobi Token (HT)
What is Huobi Token (HT) and how does it work?
Overview
Huobi Token (HT) is a cryptocurrency that was launched on February 3, 2018. It is an integral part of the Huobi ecosystem, one of the world's leading cryptocurrency exchanges. The token allows users to participate in the platform's activities and gain access to various benefits. The primary use of HT is as a trading fee deduction, voting rights in the decision of adding new tokens, and participation in Huobi's events.
Technical Aspects
The Huobi Token is an ERC-20 token, meaning it is built on the Ethereum blockchain. The total supply of Huobi Tokens is capped at 500 million, with no possibility of further issuance. Initially, 60% of the supply (300 million HT) was allocated to users through a reward system known as "Point Card", while the remaining 40% was allocated to platform operations, team incentives, and user rewards.
HT holders are granted various benefits, such as transaction fee discounts, voting rights in the decision of adding new tokens to the platform, and VIP access to special Huobi events. Moreover, Huobi periodically uses 20% of its income to buy back HT from the open market and subsequently burn them, reducing the overall supply and theoretically increasing the value of the remaining tokens.
Team
Huobi Token was launched by the Huobi exchange, a leading global digital asset trading platform. The exchange was founded by Leon Li, a former computer engineer at Oracle, in 2013. Leon Li serves as the chairman of Huobi Group, which has grown into a global blockchain asset financial service provider offering exchange, trading, wallet, and other cryptocurrency-related services.
The Huobi team is composed of blockchain and cryptocurrency experts from various industries, including finance, tech, and consulting. The team is committed to providing secure, professional, and reliable services to its users by adhering to the management principles of integrity, rigor, and innovation.
In terms of investors and partners, Huobi Group has garnered substantial support from industry leaders. In 2014, it completed a Series A funding round with Sequoia Capital, ZhenFund, and Yuan Capital as its investors. Huobi has also established partnerships with various companies in the blockchain industry, which allows it to provide more comprehensive services to its users.
The Huobi Token, with its multifaceted utility within the Huobi ecosystem and the strong team of professionals behind it, has secured its place among the top cryptocurrencies by market capitalization. It continues to play a crucial role in facilitating the smooth operation of the Huobi exchange and the broader blockchain ecosystem, making it a worthwhile consideration for potential investors.
How Does Huobi Token (HT) Make Money?
Transaction Fees
Huobi Token (HT) generates revenue mainly through transaction fees. As a native token of the Huobi Global exchange, HT is used in trading, where a small percentage is taken as commission on every trade made on the platform. This fee, typically around 0.2%, is a significant revenue stream for Huobi due to the high volume of trades occurring on the exchange daily.
Token Burning
Another method Huobi employs to generate revenue is token burning. Every quarter, Huobi uses 20% of its profits to buy back HT from the open market and 'burn' them, effectively removing them from circulation. This process of reducing the total supply increases the scarcity and, therefore, the value of the remaining tokens. The increased value of HT tokens can lead to higher profits when they are sold.
VIP Membership
Huobi also offers a VIP membership program where users can purchase packages using HT to receive trading fee discounts. The membership program has multiple tiers, with higher tiers offering higher discounts. This encourages users to purchase and hold more HT tokens, which in turn increases the token's demand and value.
How Can I Make Money with Huobi Token?
Trading
The most common way to make money with Huobi Token is through trading. Due to its volatility, traders can buy HT when its price is low and sell it when the price increases. This requires a good understanding of the cryptocurrency market dynamics and careful timing to maximize profits.
Holding
Long-term investors may choose to hold HT tokens in their wallets with the hope that the token's value will increase over time. As mentioned earlier, Huobi employs a token burn strategy to decrease the supply of HT in circulation, which can potentially increase its price.
Staking
Huobi Token also supports staking, where users can lock up their HT tokens for a certain period to earn rewards. The rewards are usually in the form of additional HT tokens. This method can be profitable, especially during bullish market situations. However, it's important to note that staked tokens cannot be sold or traded until the end of the staking period.
Participating in IEOs
Finally, owning HT tokens gives users the opportunity to participate in Initial Exchange Offerings (IEOs) on Huobi Prime, a platform for launching new tokens. IEOs can be a lucrative investment as the price of newly launched tokens often increases significantly after their launch. However, this method also comes with high risks, as the price can also decrease unexpectedly.
In conclusion, Huobi Token offers several ways to make money, which include trading, holding, staking, and participating in IEOs. However, like any other investment, these methods come with their own risks, and potential investors should do thorough research and consider their risk tolerance before investing in HT.
How Can I Buy Huobi Token (HT)?
Create an Account on Huobi
The first step to buying Huobi Token (HT) is to create an account on Huobi. This process is simple and straightforward. You'll be asked to provide your email address, create a password, and agree to the terms and conditions.
Verify Your Account
After signing up, you'll need to verify your account. This process involves providing some personal information, such as your name, date of birth, and address. Verification ensures the safety and security of all users on the platform, and is a crucial step in preventing fraudulent activity.
Secure Your Account
Once your account is verified, it's crucial to secure it. Huobi offers two-factor authentication (2FA), which is an extra layer of security for your account. With 2FA, you'll be asked to enter a unique code sent to your phone every time you log in or make transactions.
Deposit Fiat Or Cryptocurrency
To buy HT, you'll need to deposit funds into your Huobi account. You can deposit either fiat currency (like USD, EUR, or CNY) or cryptocurrency (like Bitcoin or Ethereum). The deposit method will depend on your location and preference.
Buy Huobi Token (HT)
Once you have funds in your account, you can proceed to buy HT. On the Huobi exchange, locate the HT trading pair (usually paired with BTC or ETH), enter the amount you want to purchase, and confirm the transaction.
Store Your HT in a Secure Wallet
After purchasing HT, it's important to store it in a secure wallet. Huobi provides an online wallet, but it's generally safer to store your tokens in a hardware or offline wallet to minimize the risk of theft.
For a more detailed guide on how to buy HT, visit this link.
What are the Best Wallets for HT?
Choosing the right wallet for your HT is essential for keeping your tokens safe. Here are a few options:
Huobi Wallet
Huobi offers its own wallet for storing HT. The wallet is user-friendly and has strong security measures in place. It supports multiple cryptocurrencies, including HT, and allows for seamless transactions.
Ledger Nano S
The Ledger Nano S is a hardware wallet that provides top-notch security for your HT. Your private keys are stored offline and are protected by a secure chip. It supports a wide range of cryptocurrencies, including HT.
Trezor Model T
The Trezor Model T is another excellent hardware wallet for storing HT. It features a touchscreen and has advanced security measures to keep your tokens safe. Like the Ledger Nano S, it supports a variety of cryptocurrencies.
MyEtherWallet
MyEtherWallet (MEW) is a free, open-source, client-side interface that allows you to interact directly with the blockchain while remaining in full control of your keys & funds. As HT is an ERC-20 token, it can be stored on any wallet that supports Ethereum, including MEW.
Remember, the security of your tokens is in your hands. Always make sure to use secure wallets and keep your private keys safe.
How Can I Find More Huobi Token (HT) News?
Huobi Token (HT) is a decentralized digital asset based on Ethereum, issued by Huobi Group. It is used in various scenarios of Huobi Global and Huobi Ecosystem, including trading fee discounts, HT holder benefits, and more. If you're interested in staying updated with the latest news and developments about Huobi Token, you can check out the following resources.
The official Huobi Token website is a great place to start. It provides comprehensive information about the token, its use cases, trading information, and recent updates. It's the first stop for anyone looking to understand what Huobi Token is all about.
Following Huobi Global on Twitter is another excellent way to stay up-to-date with the latest Huobi Token news. The official Huobi Twitter account frequently posts updates about their token, including new partnerships, developments, and market updates.
Reddit is a popular platform for cryptocurrency discussions. The HuobiGlobal subreddit is a community where users share news, discuss developments, and speculate about the future of Huobi Token. It's a great place to join in on the conversation and learn from other HT enthusiasts.
Coins Similar To Huobi Token (HT)
While Huobi Token offers its unique features and benefits, there are several other tokens in the cryptocurrency market that are similar in some ways. Here are a few of them.
GateToken (GT) is the native token of the Gate.io exchange. Like HT, GT is used within the Gate.io ecosystem for various activities like trading fee discounts, participation in initial exchange offerings, and more. For more information about GateToken, visit the link provided.
WOO Network is a deep liquidity network for traders, institutions, and exchanges. Its native token, WOO, is used for various purposes such as staking, fee discounts, and earning rewards. To find out more about WOO Network, check out the link above.
KuCoin Token (KCS) is the native cryptocurrency of the KuCoin exchange. KCS holders can enjoy benefits such as trading fee discounts, dividends, and more. Like HT, KCS is an integral part of the KuCoin ecosystem. Visit the link to learn more about KuCoin Token.
Cronos is the EVM-compatible chain running on Crypto.com. Its native token, CRO, can be used for staking, governance, and other functions within the Cronos ecosystem. If you're interested in learning more about Cronos, click on the provided link.
In conclusion, while Huobi Token has its unique advantages, it's not the only player in the game. Each of these tokens offers its unique features and benefits within their respective ecosystems. It's always a good idea to explore various options before making any investment decisions.
Coins Similar To Huobi Token